The energy stocks have been deeply oversold. I have mentioned them in the webinars and then spoke specifically about Cenovus (CVE.TO) coming down to support. Well, the broader energy sector is also rebounding looking at the Canadian Energy Sector ( $SPTEN) chart. If Investors were trying to buy the dip, this one has been a deep one. It's like the dip we all want the Chocolate Dipped Ice Cream cone to get at our Ice Cream store.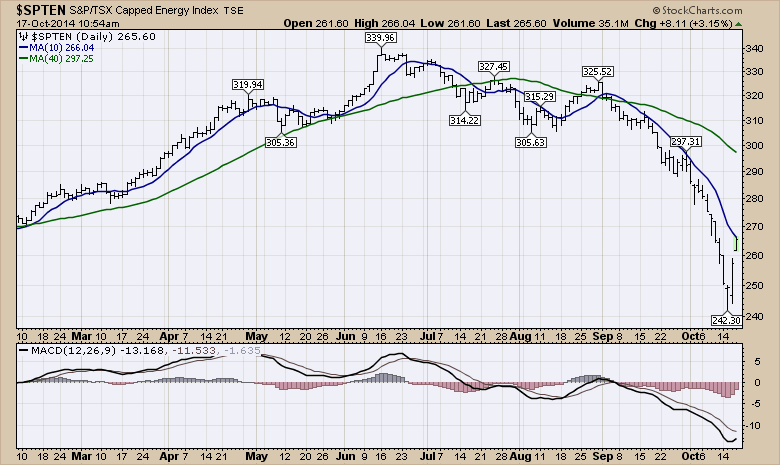 This has been very oversold and the bounce is already back at the 50 DMA. I would expect the sector to try to bounce up to the 200 DMA over the next few weeks and then we'll see how the momentum holds up.
For now, it's like a roughneck getting soaked in oil on a drilling rig floor! Volatility is big coming off the lows, so this might not be a straight shot up. Caution is warranted.
If anyone hasn't seen yesterday's webinar, here is the link. Thursday October 16, 2014. Next weeks webinar will be on Friday October 24th.
Good trading,
Greg Schnell, CMT