The Gold Tracking ETF (GLD) finally broke above a downtrend line today. On Chart 1 we can see it broke above the 6 month downtrend line. However, it is still trying to break above the red trend line which would mark a breakout above a basing area for GLD.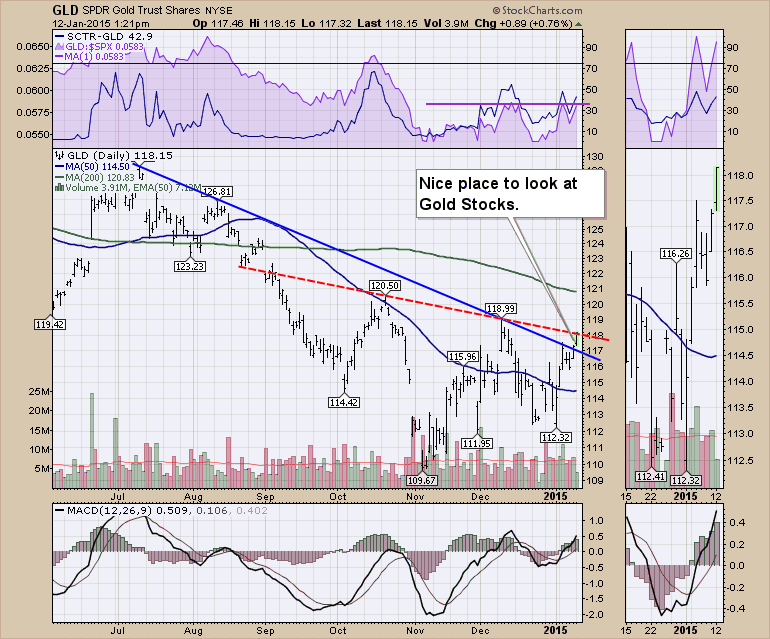 Chart 1
---
Here is GLD on a weekly chart. We can see it broke through support/resistance around 115. Now it has been able to base in this area and turn higher.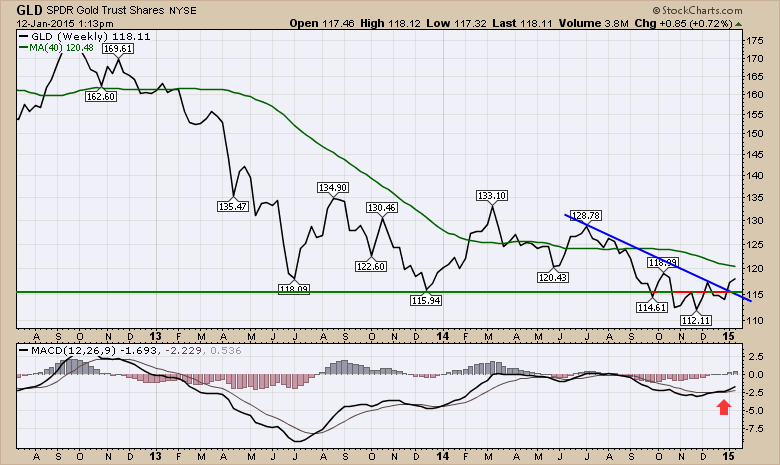 It looks really promising for the gold stocks here but we are still early in a trend breakout. Here is a look at the miners in Canada. That breakout is really nice but we are right up against the 200 DMA. If it can pause here it might be a nice time to look for stocks to enter.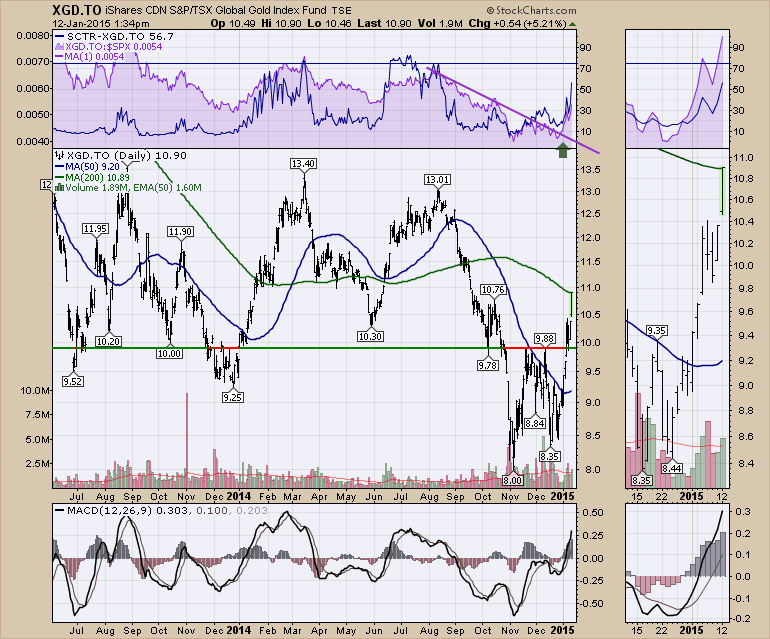 When we think of gold stocks, Barrick usually comes to mind. Currently it has one of the weaker SCTR rankings. Here is a list of gold stocks on both sides of the border. We can see Barrick has an SCTR ranking of 13.5. Lots of the other gold stocks have much better price performance. The green bars are just for intraday today, but the SCTR gives us a better idea of the last 200 days. 4 of the gold stocks have rankings that put the price action in the top 10 % across the entire SCTR group. This is very bullish.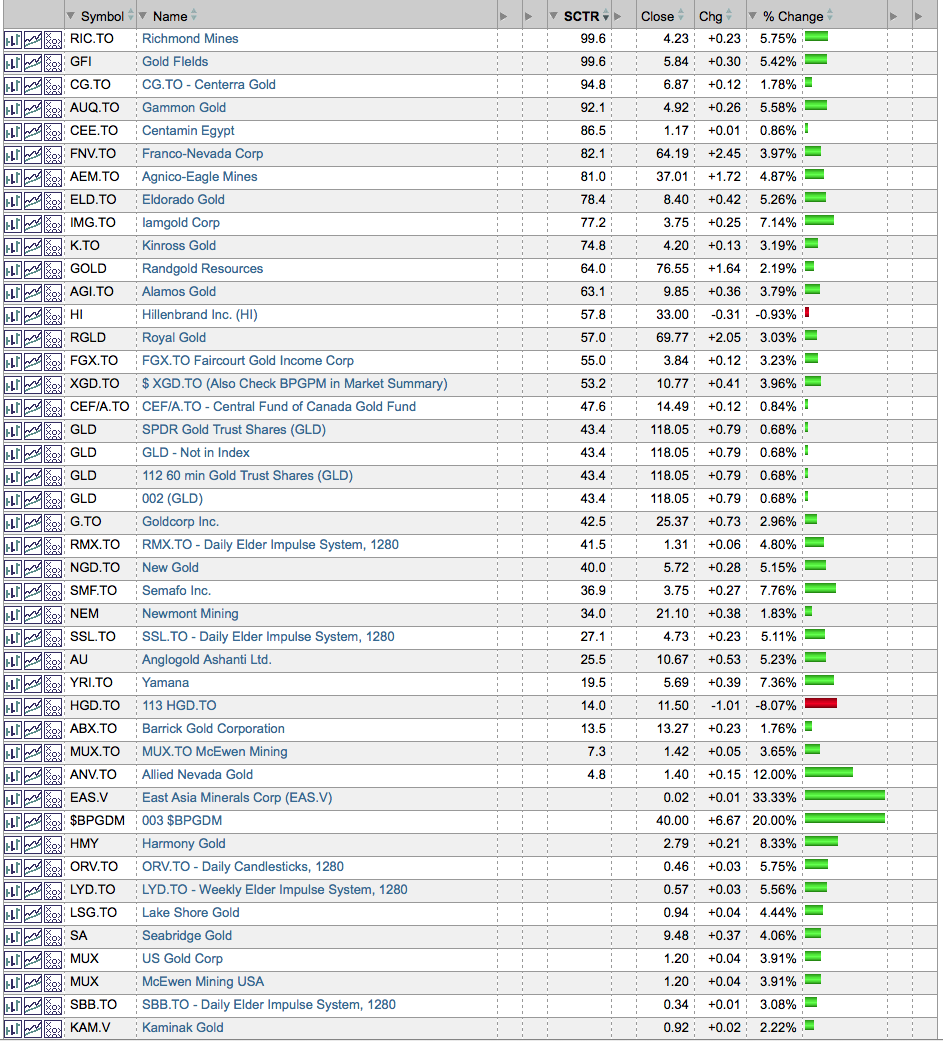 Everything could still fail, but that is a risk every day. Here it is breaking out and looks promising.
Good trading,
Greg Schnell, CMT