Wow, is this Cyber Security Industry group on fire. What a hot looking group of charts! I had dinner last night with some risk management (Cyber Security) specialists. It motivated me to go check out the charts. Maybe they'll check out my article! I did find a listing of 25 companies to be watching for Cyber Security in 2015. While I wouldn't buy willy-nilly... some of these have beautiful charts. Here is the link to the top 25 to watch article I used to make my list. Cyber Security (Top 25). Some companies are not public.
---
First of all, let's start with the ETF covering the group, HACK. New highs every week, what's not to like about that!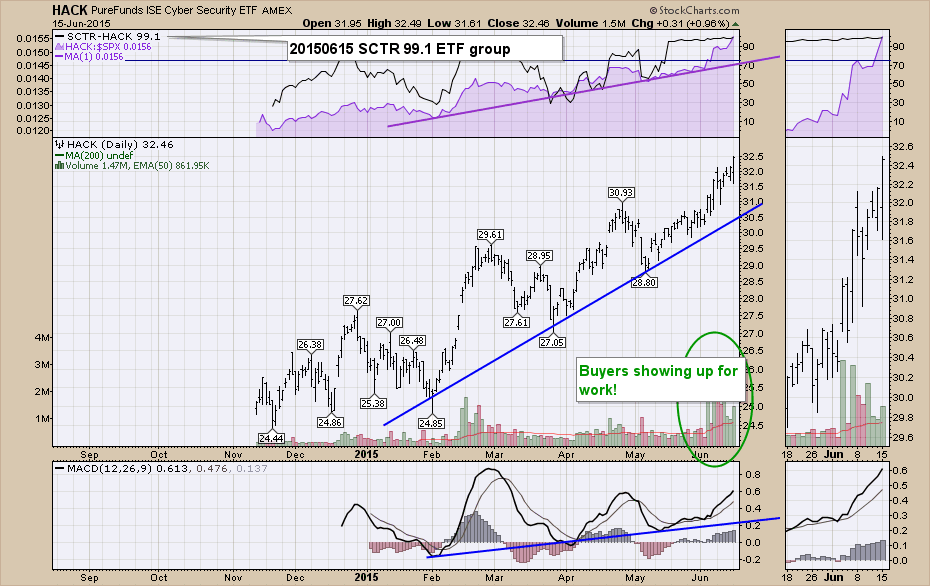 In the order they came out in the ChartList, next is AVG. Looks like a Top Gun Movie....Going Ballistic!
---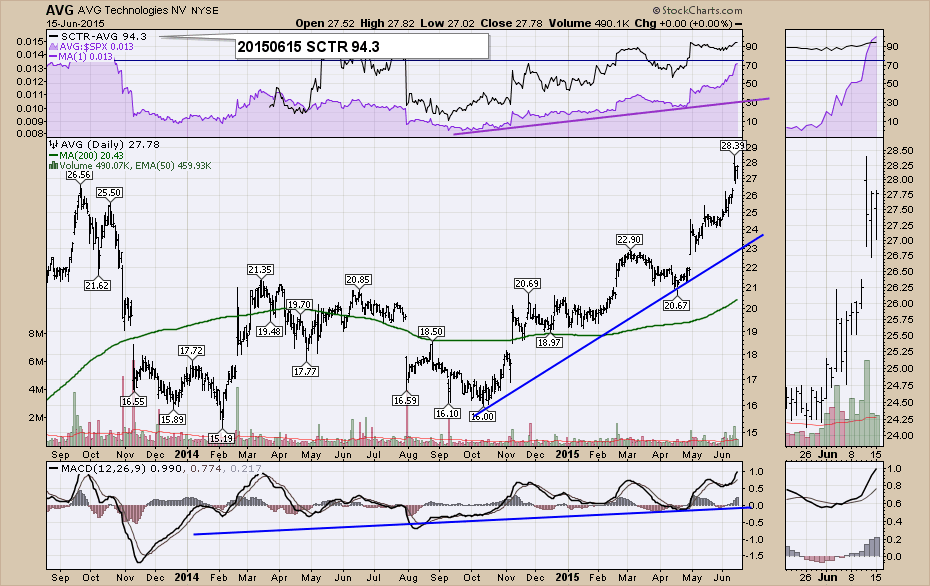 The next is BLOX. Stairway to Heaven playing in the background...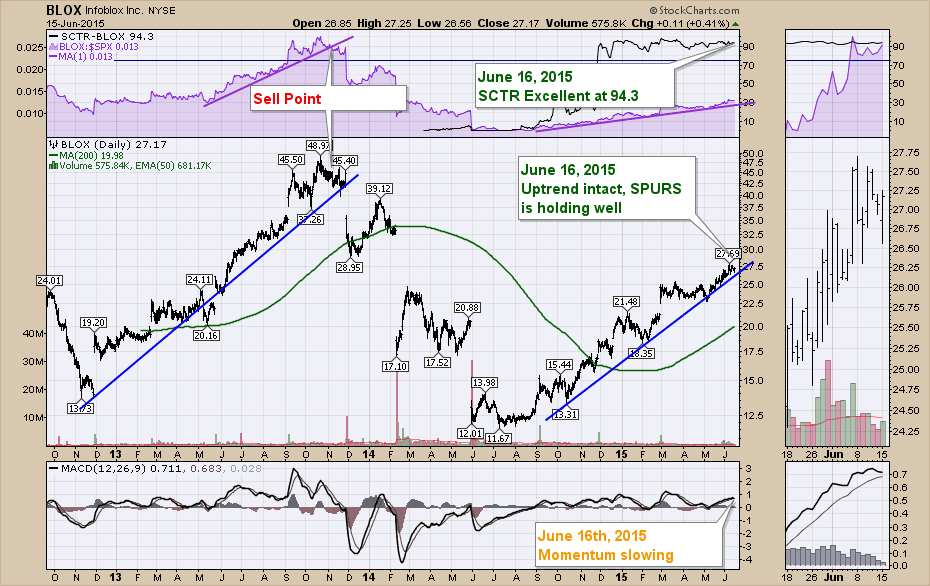 British Telecom (BT). I found this name on a list of 25 Cyber Defence companies to watch... Who's to argue?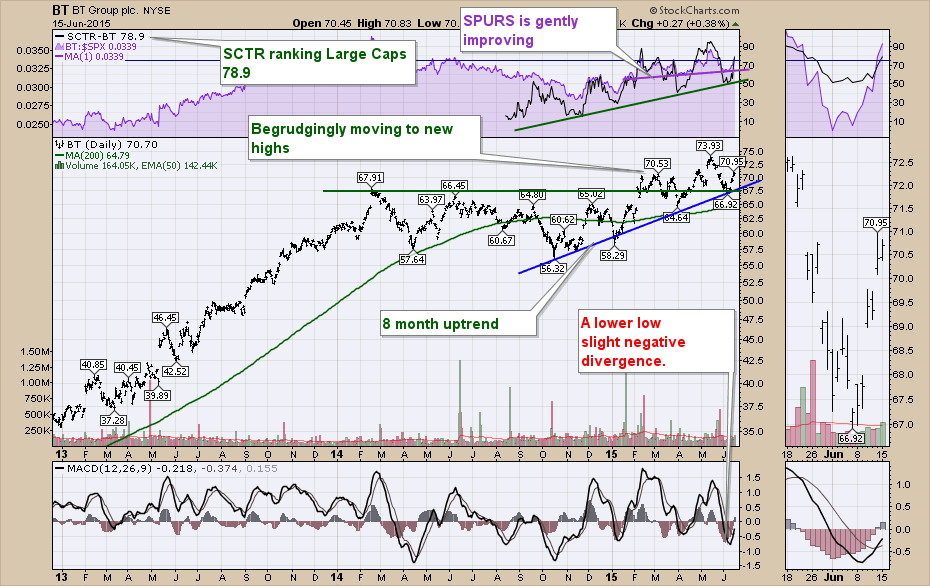 Here is Cyber Ark Software (CYBR). New closing high yesterday!
EMC owns RSA Security.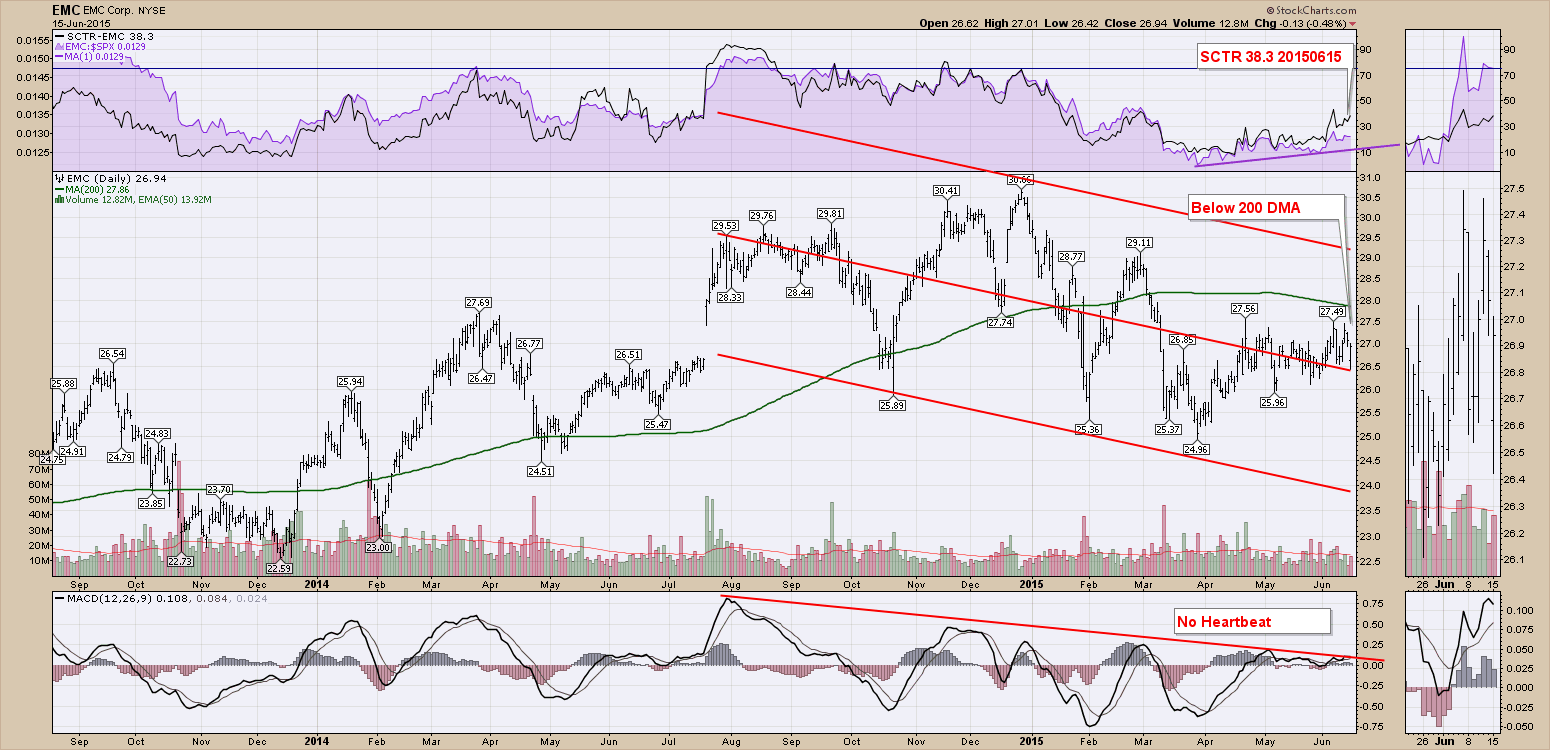 FireEye (FEYE) is cooking!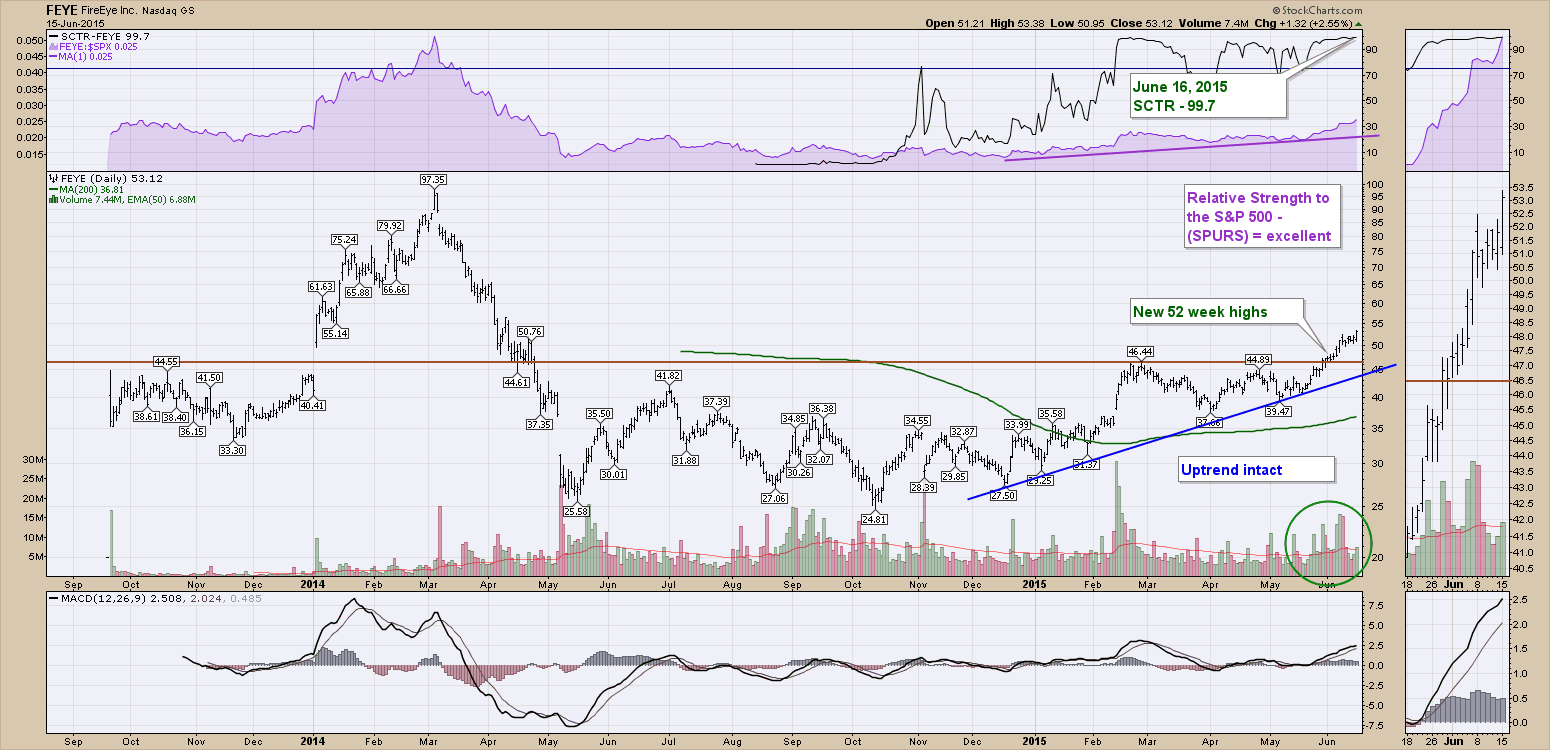 Fortinet (FTNT) is really moving! MACD has not wavered below zero since November! SCTR has been in the top quartile for a year!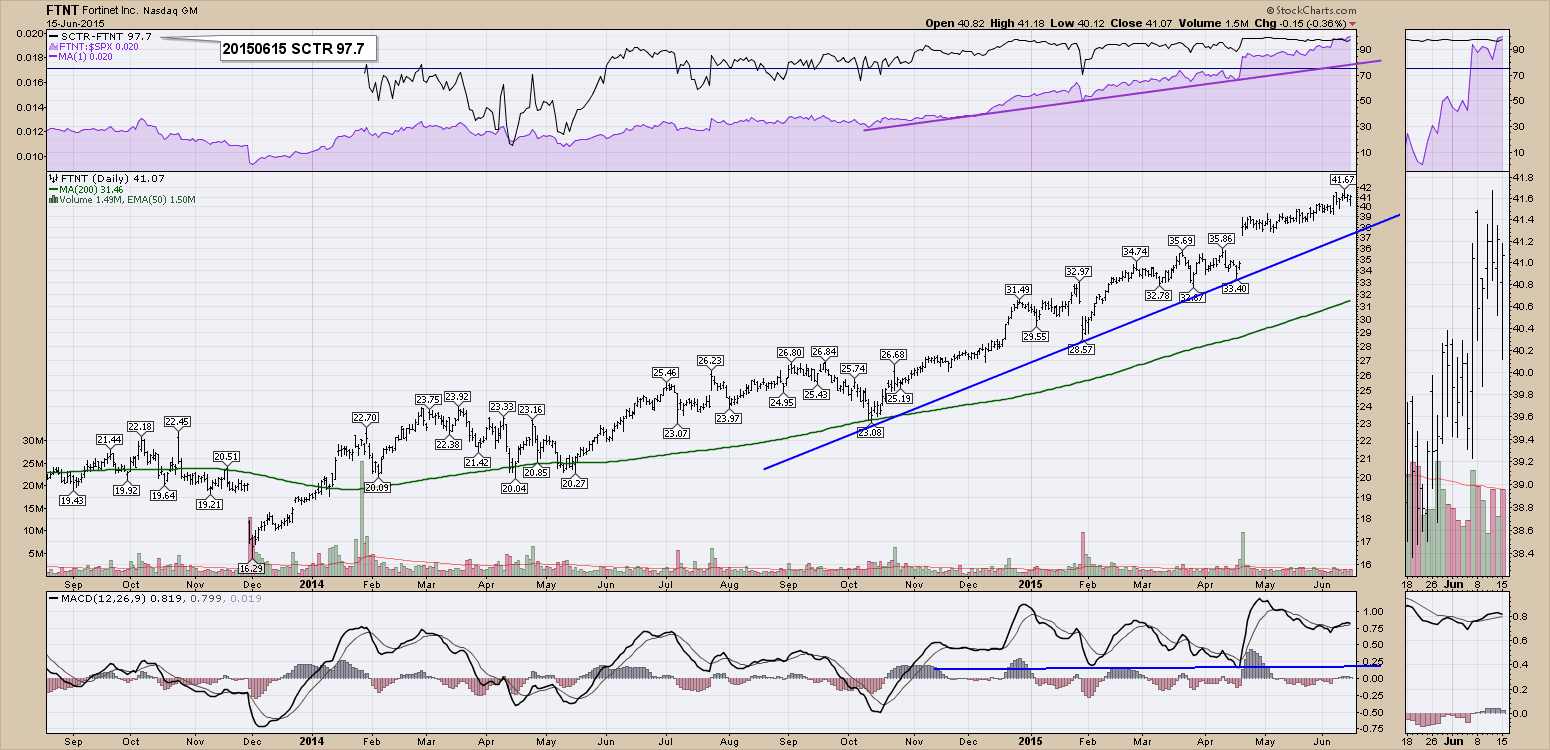 IBM. While this is a bit ugly, maybe it's the start of something better. You can see price is currently in the centre of the range.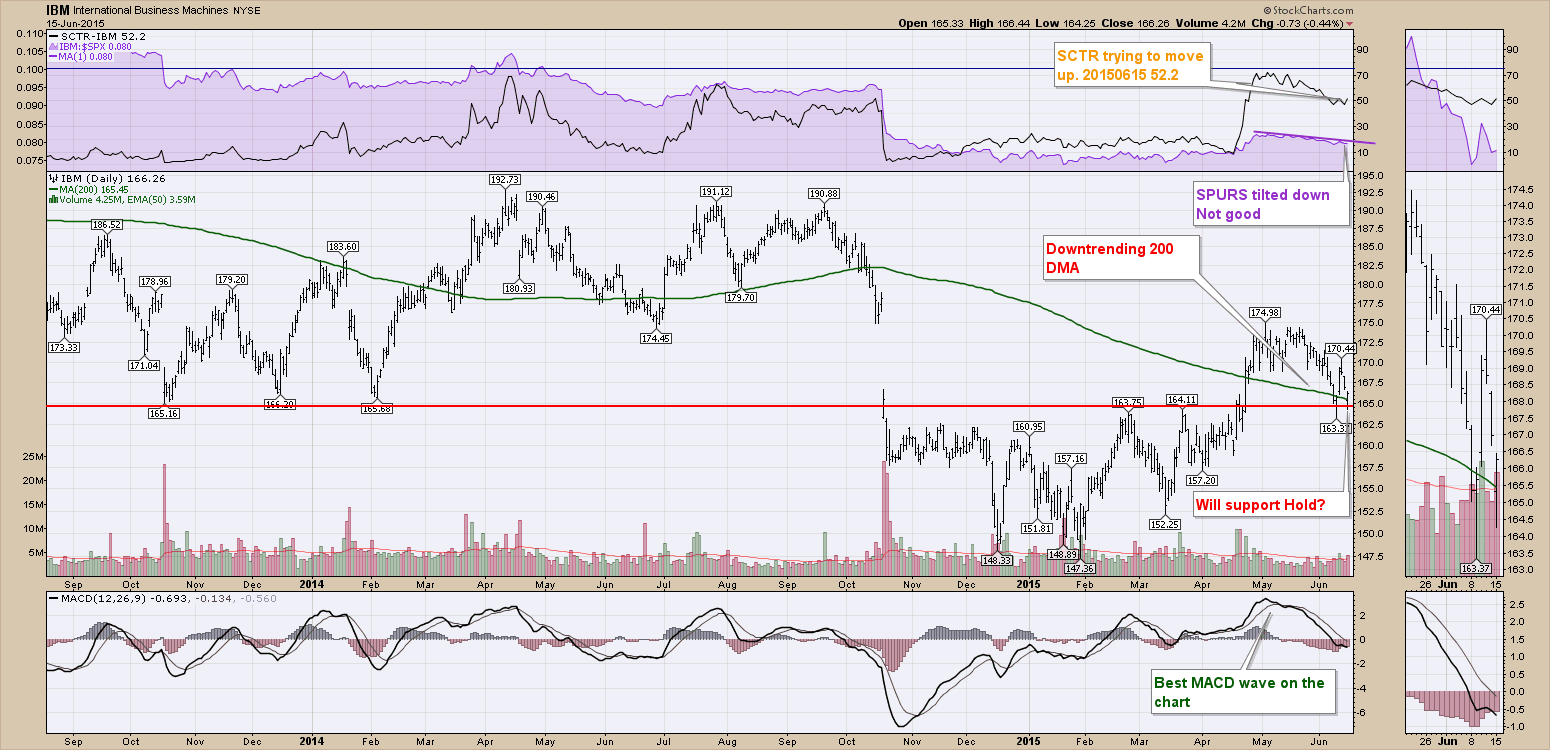 Intel (INTC) seems to be rolling over. Head / Shoulder structure with a neck line at $29.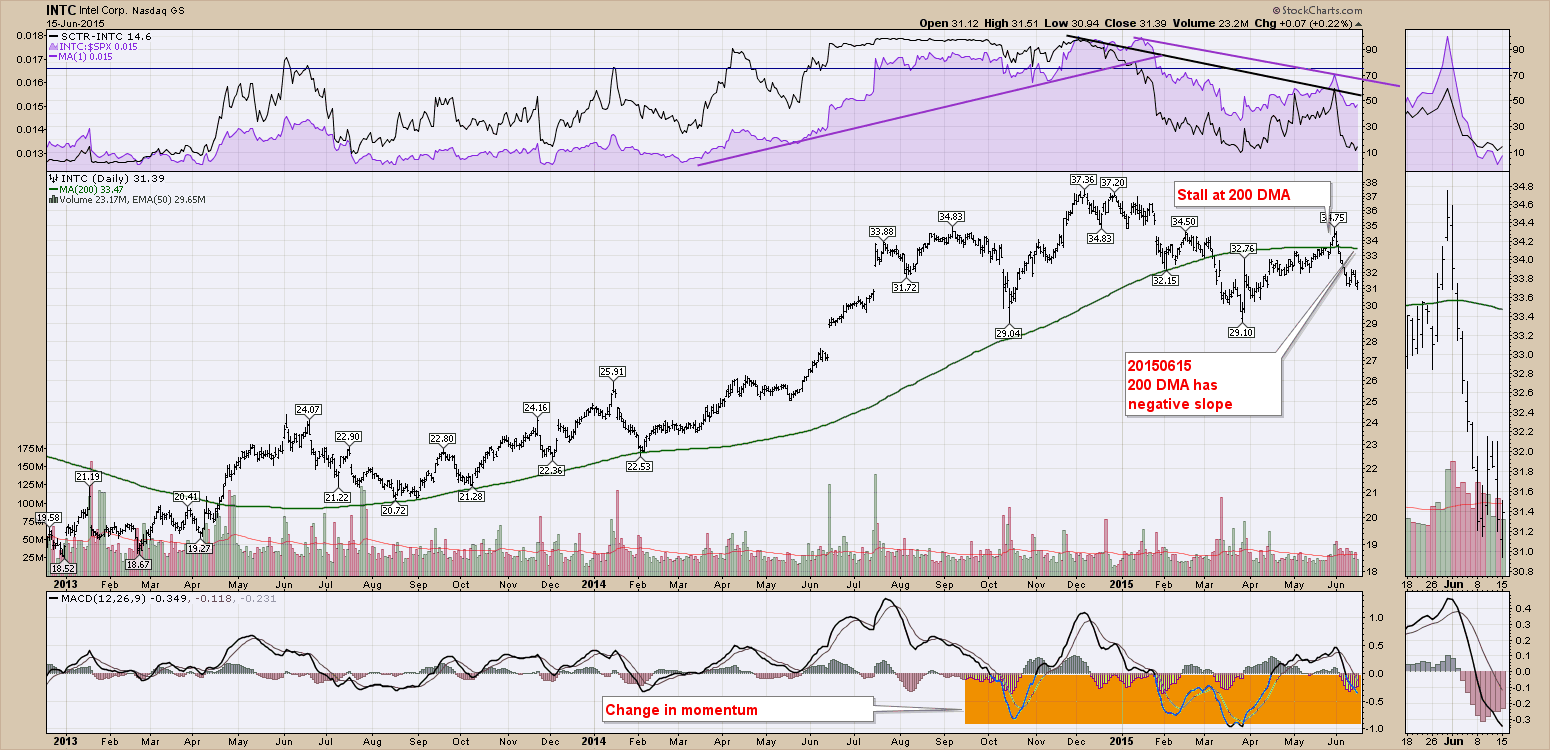 Lockheed Martin (LMT) doesn't look like its on auto pilot. A position in this name needs monitoring!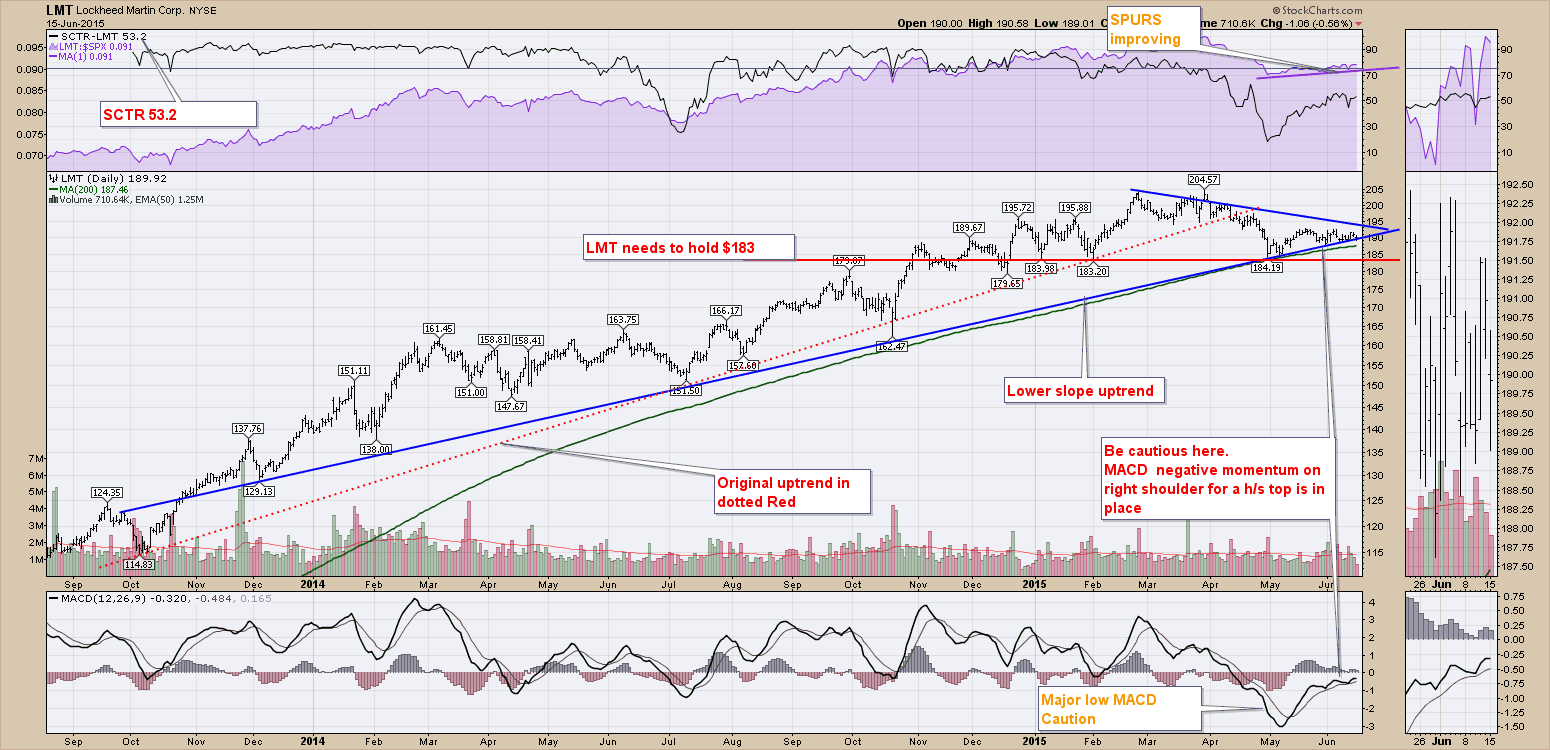 Here is Palo Alto Networks. (PANW). I seem to be noticing a trend from bottom left to top right on a lot of these charts!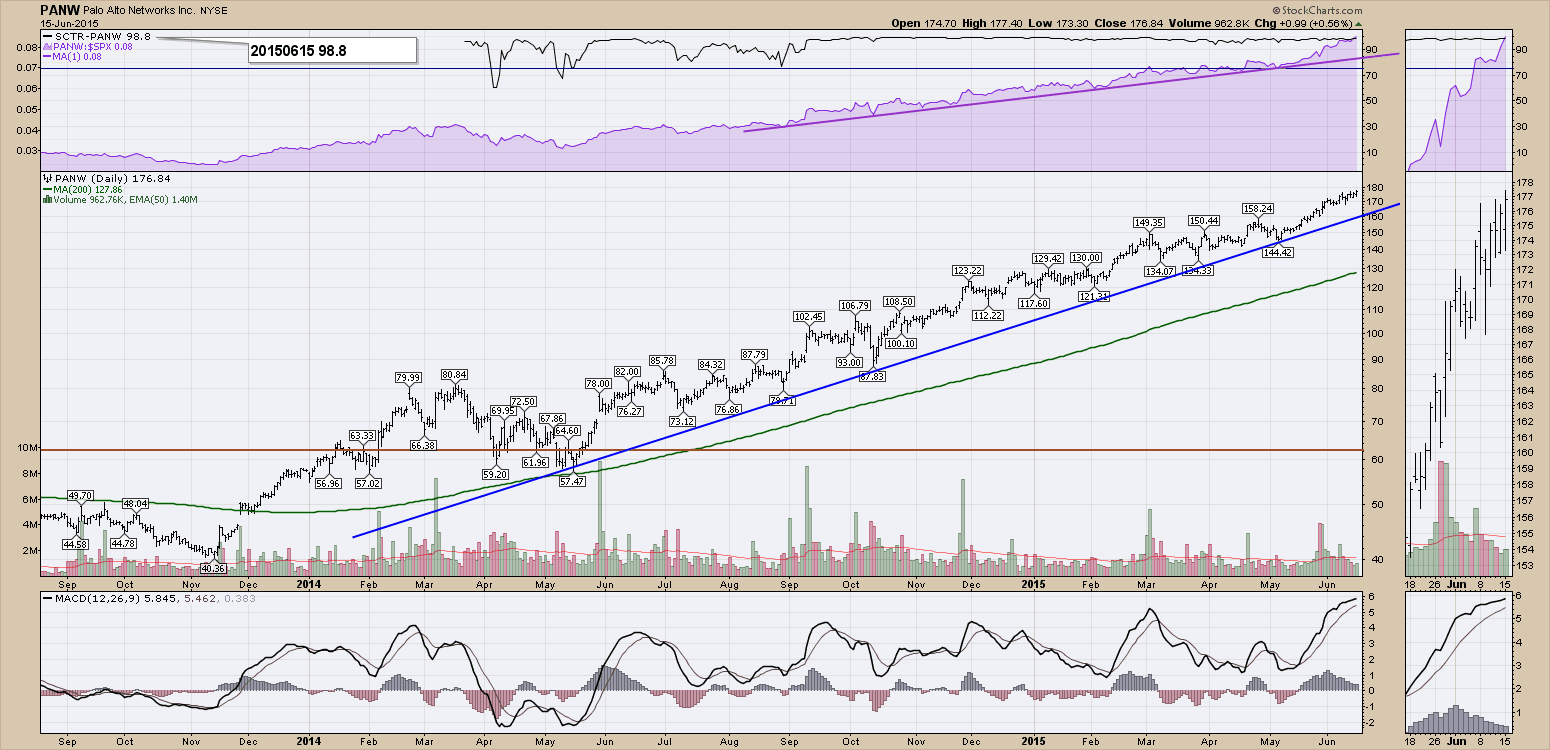 Proof Point Software (PFPT) looks pretty sweet and to the point! New all time high close.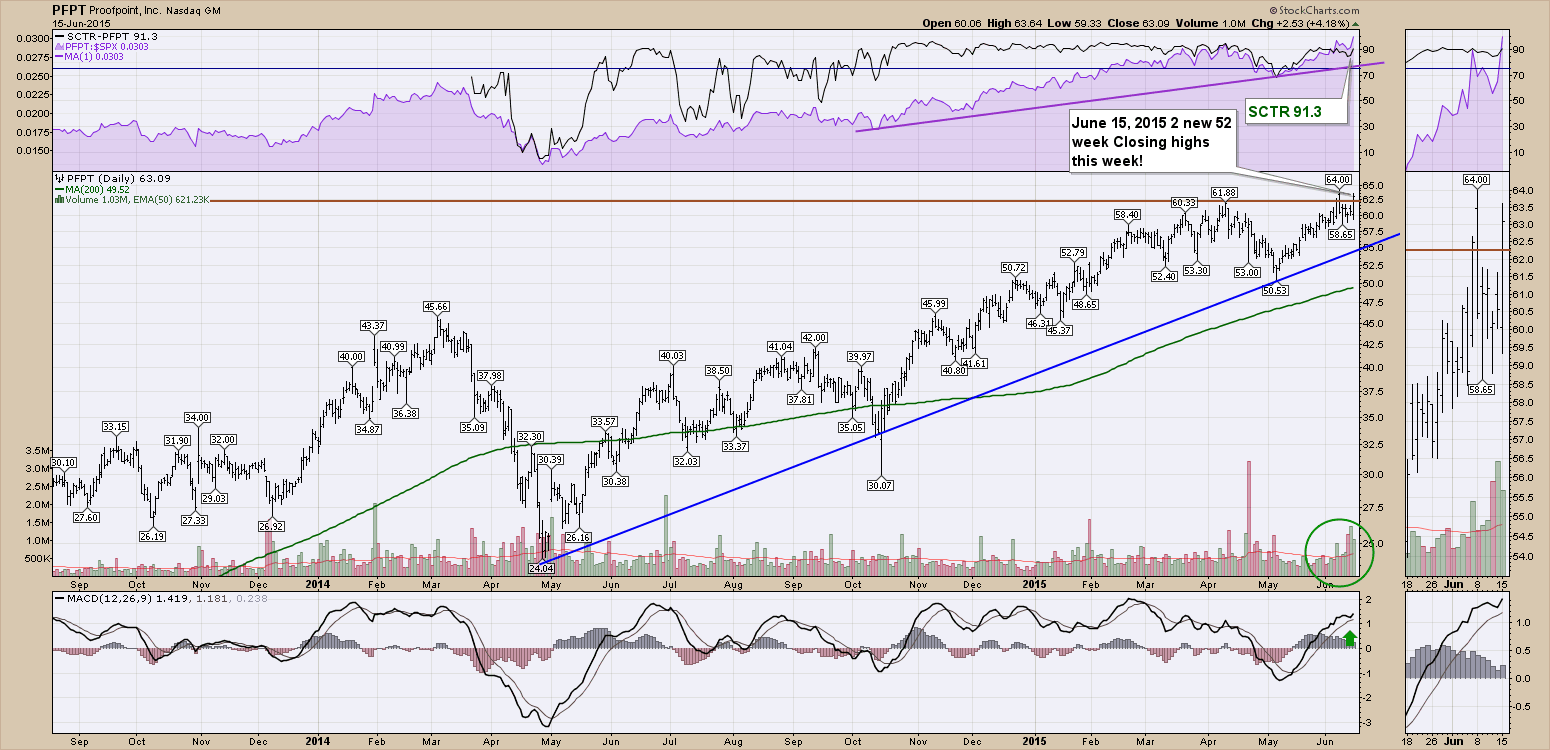 Qualysis (QLYS) looks good.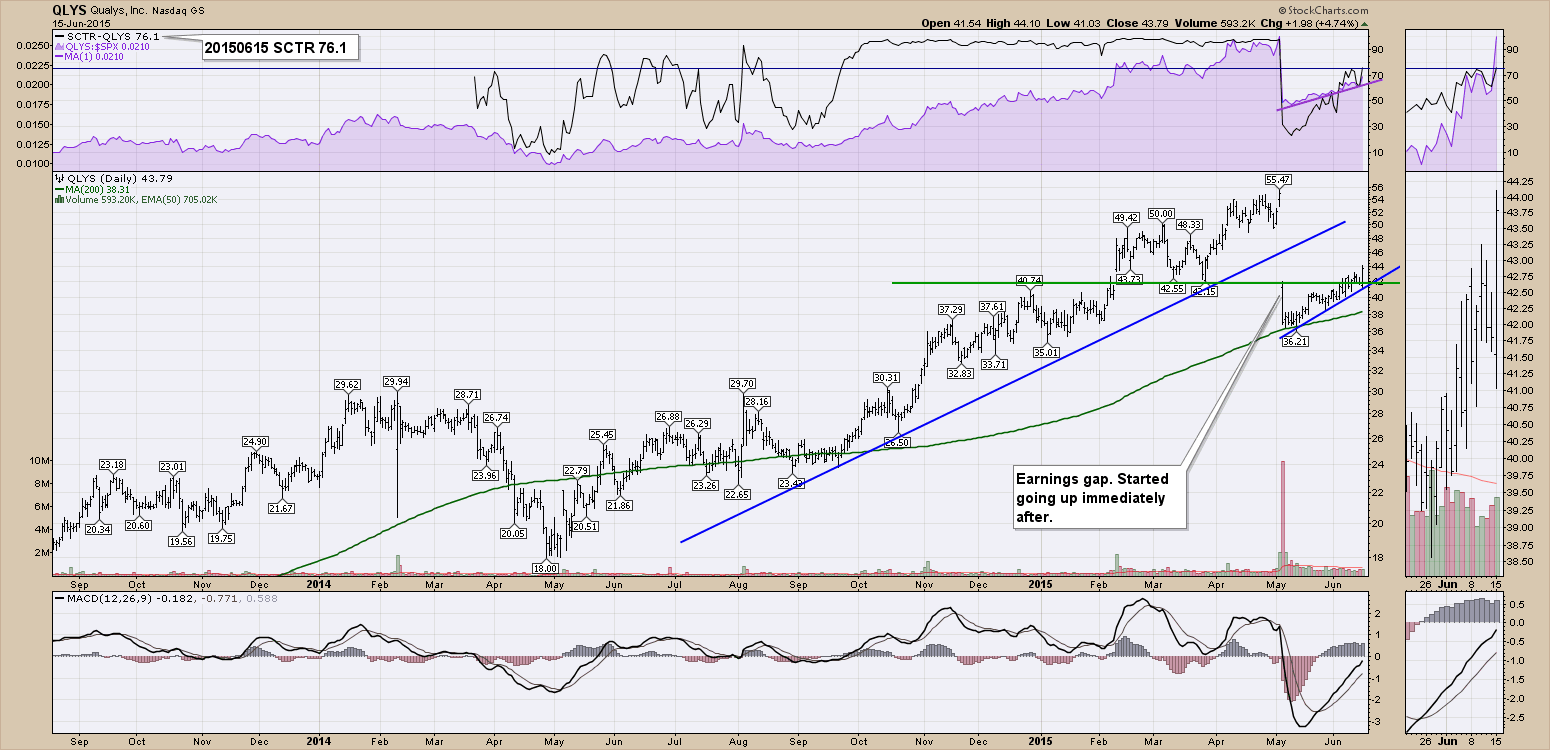 Lastly is Trend Micro (TMICY). This is a pink sheet listing so more for information on trend than anything else.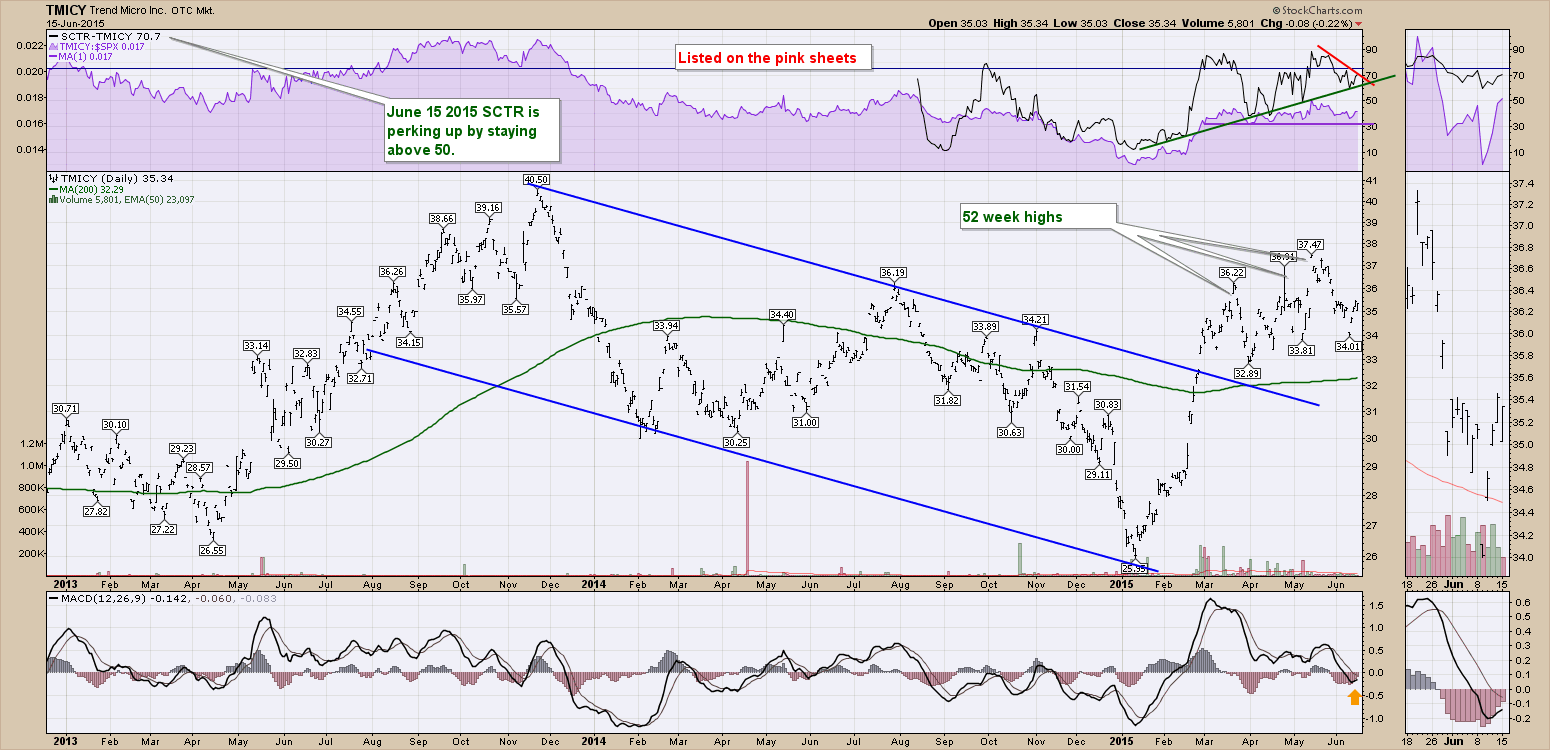 So that wraps it up. A very spectacular collection of stocks, especially the Cyber Security focused ones. If you choose to enter the space, use the ETF or buy a few different ones. These are very volatile!
Good trading,
Greg Schnell, CMT