Manulife has been performing well since the Fed keeps talking up the potential for them to consider raising interest rates if inflation picks up. Manulife (MFC.TO, MFC) has been shining for a while but it picked up speed recently. The SCTR for the Canadian listing is up around 83 which is excellent. The stock is enjoying a clear breakout.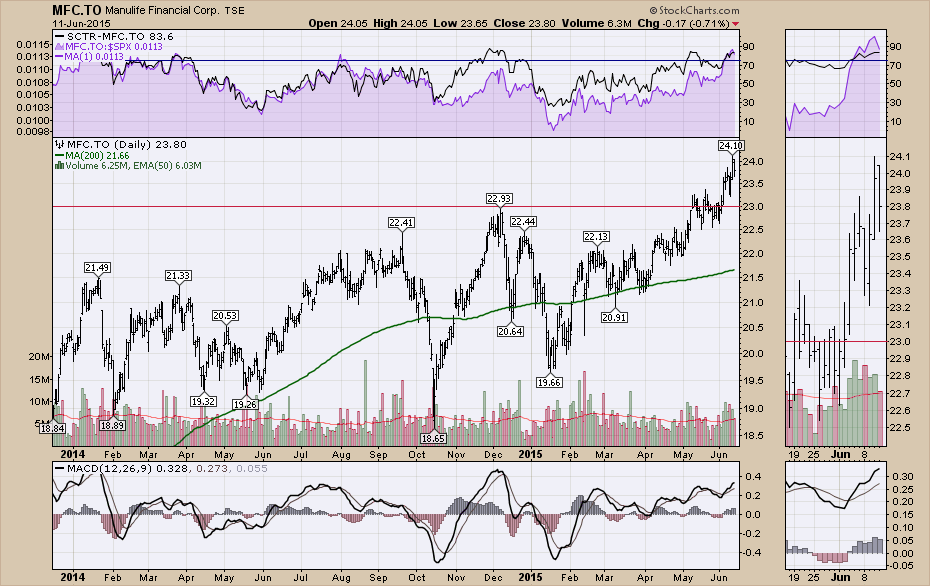 ---
The move on the US chart looks a little different. (MFC). Manulife's US listing (MFC) is compared in the large cap SCTR ranking against the rest of the large caps and it is not outperforming as much. The SCTR is around 66. The market is now open at the time of writing so the green shading marks the new bar.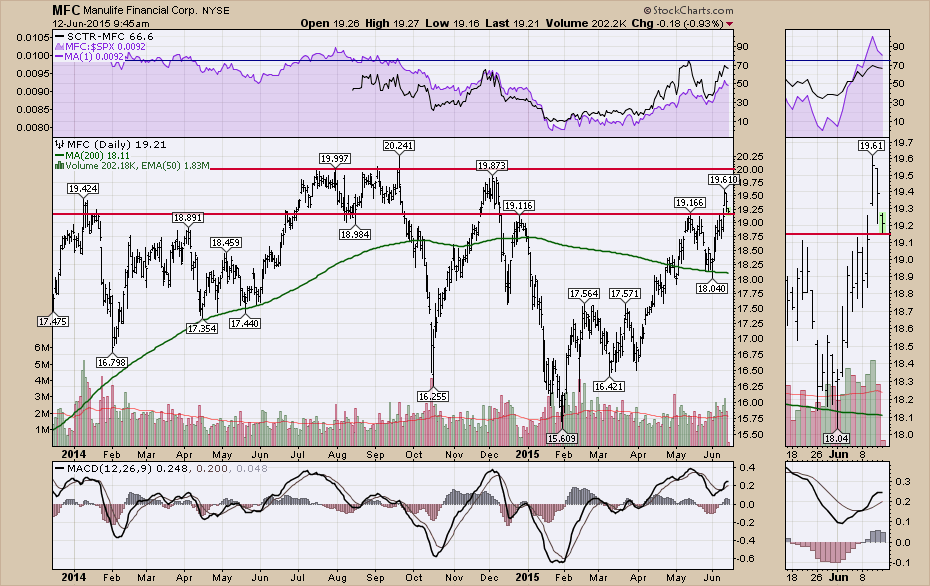 Looking into Sunlife, the same conditions exist. Sunlife's Canadian listing is SLF.TO. Wednesday it closed at a new high, Thursday pulled back slightly. Watch carefully here to make sure it does not double top and roll over.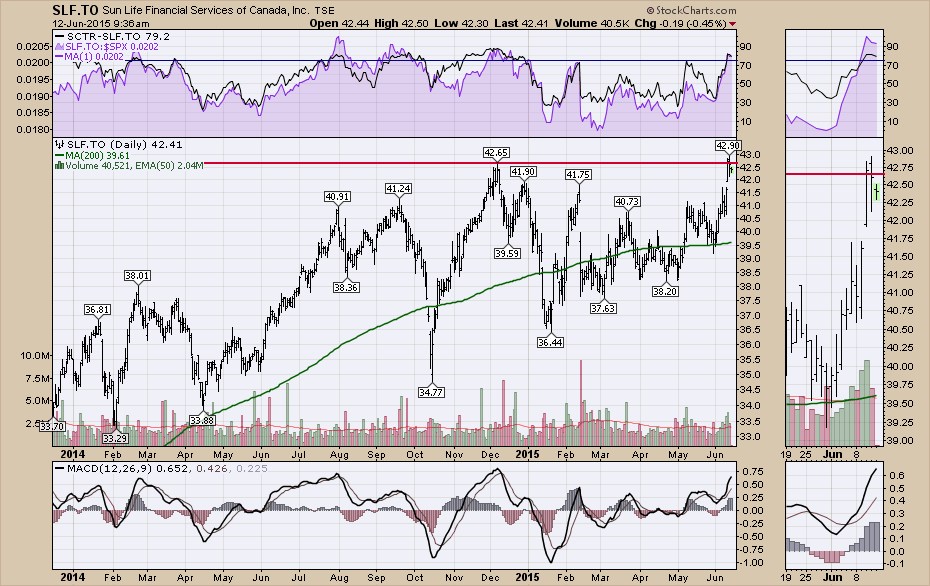 Lastly is the US listing. Sunlife (SLF). The level of $34 has been important support/resistance on the chart. This week the price gapped up. We'll watch closely to see if investors continue to add to it.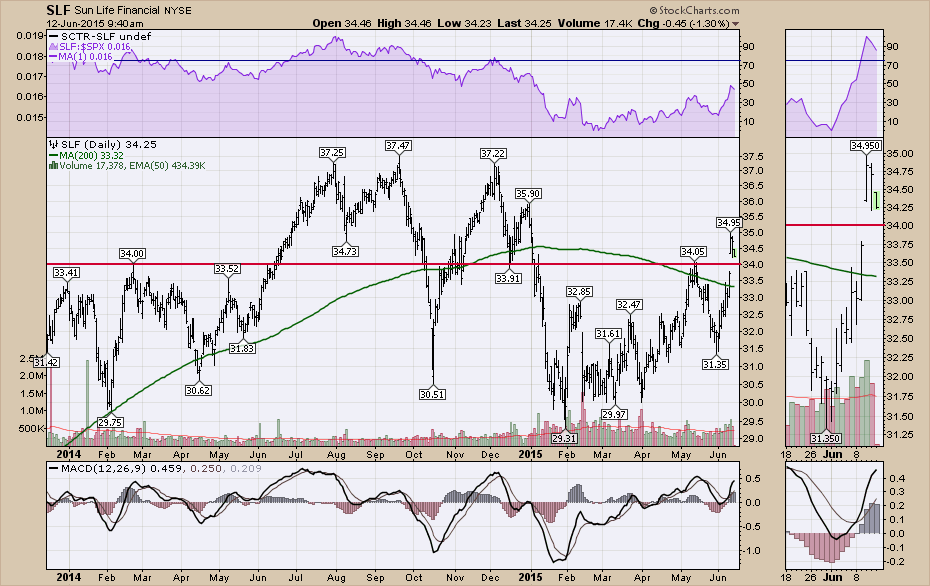 The charts of these life insurers are bullish. Both Canadian listings broke to new 52 week highs. The US listings reflect the difference in currency. The price action suggests the Fed will raise rates this year. There is a Fed meeting next week and quadruple witching expiration day for options on Friday. All that should ramp up the volatility. Position size accordingly.
Good trading,
Greg Schnell, CMT