Congratulations Canada! We had a very high turnout for the election which was the largest at 68% since 1993. Voices were heard!
One of the major platforms for the new government was a large infrastructure program to stimulate jobs. A couple areas of interest could be real estate construction as well as engineering firms.
The first company, Aecon Group (ARE.TO) is up over 5% already this week and the KST for the stock and the relative strength are both turning up. This one looks to be in full buy mode.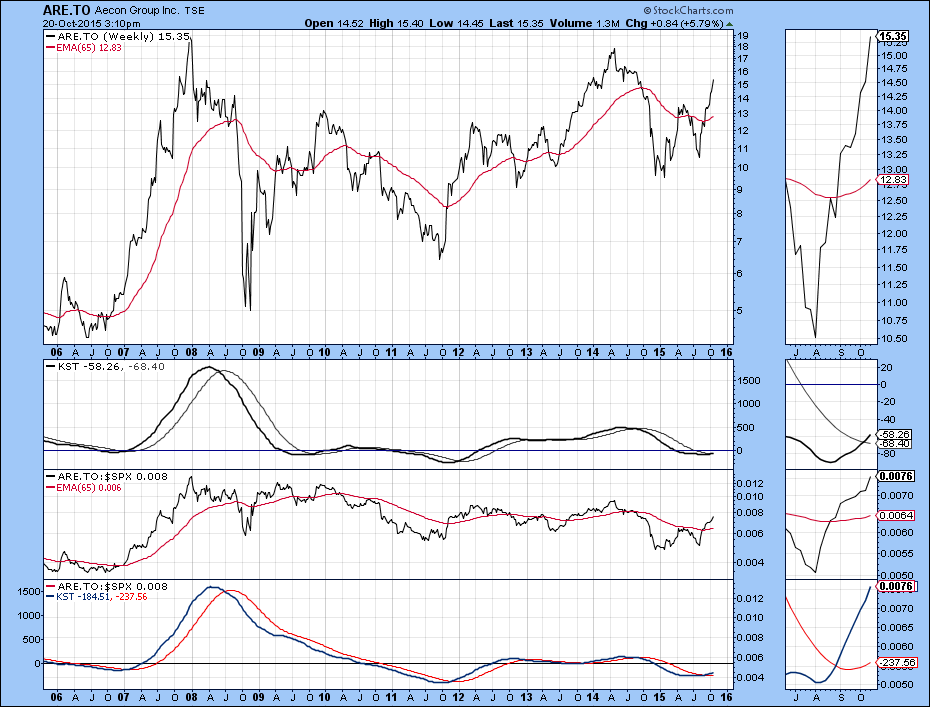 ---
Here is Stantec. Up almost 4% this week so far.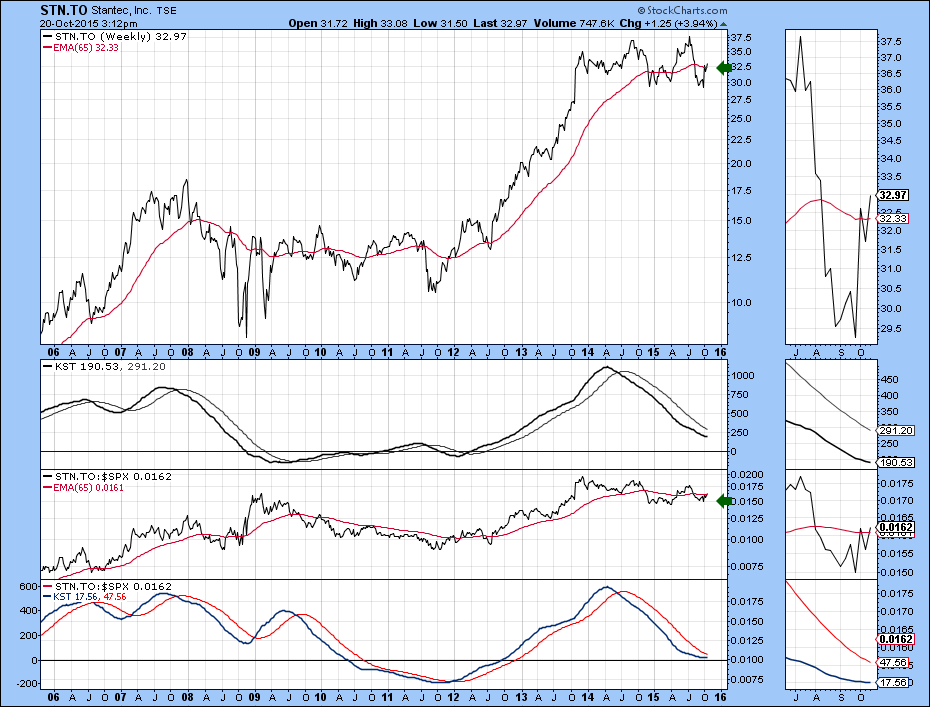 Here is SNC Lavalin (SNC.TO). The KST just turned up on the relative strength and the stock is trying to move higher this week.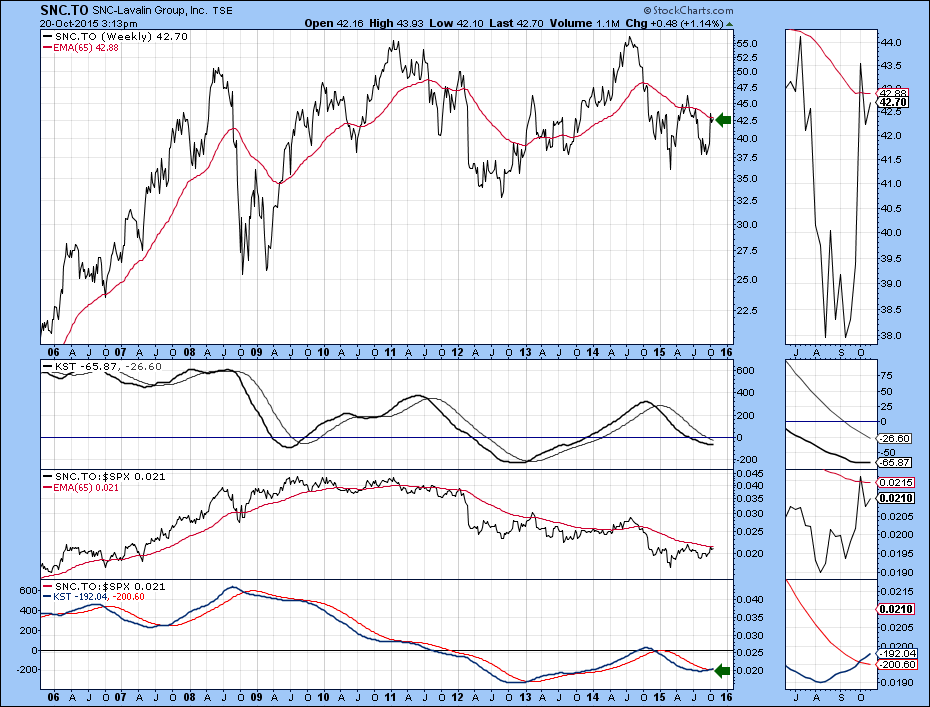 Here is Bird Construction (BDT.TO). Everything is in gear on this stock.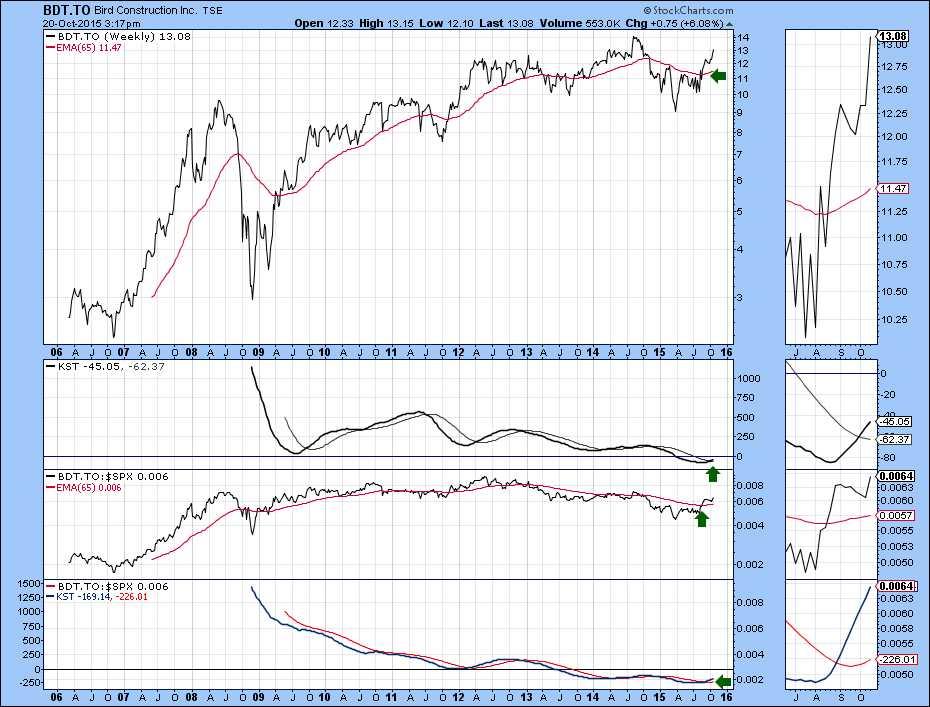 Bird and Aecon have the highest SCTR rankings so they look interesting to watch. Watching for large changes in SCTR rankings can help point to sudden changes like election result trades. Hope you are having a good week and enjoy the baseball! Perhaps we'll see you at Martin's webinar at 5 PM EST today. Click here to register. Martin Pring.
Good trading,
Greg Schnell, CMT