The Barrier at 100 for the $USD index
Gold Rallies on the Stalling Dollar
The oil low last week has held for one full week!
Defensive posture is entrenched
Bank weakness wakes up Wall Street
---
The Canadian Technician Webinar on Tuesday focused on Gold stocks and Oil stocks. This particular week has a very informative piece on how the SCTR can help find strong stocks within a strong industry group. We were able to compare the gold stocks and oil stocks to each other and demonstrate the differences in market bottom behaviour.
---
Below are some highlight charts from the webinar.
The High-Low chart continues to deliver less than 50 new highs as shown in blue shading. Until that trend breaks, the Canadian market is probably moving lower.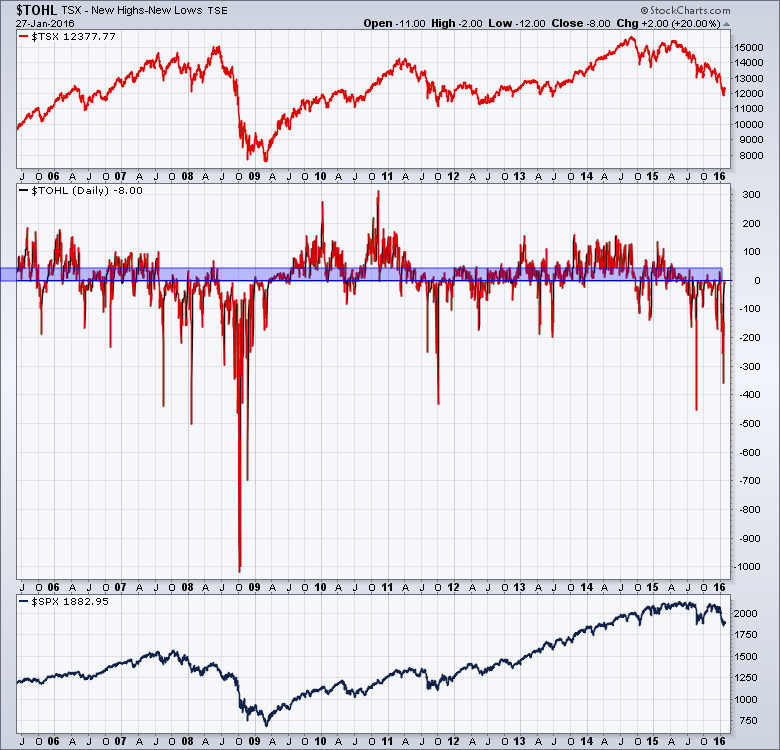 The $TSX chart monthly shows a major breakdown.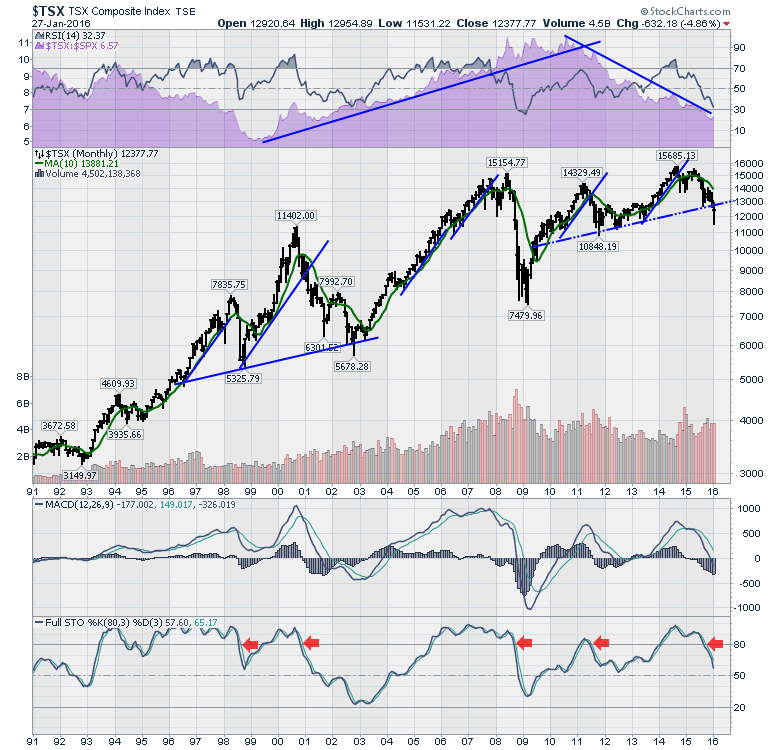 The $USD keeps hitting a ceiling at 100.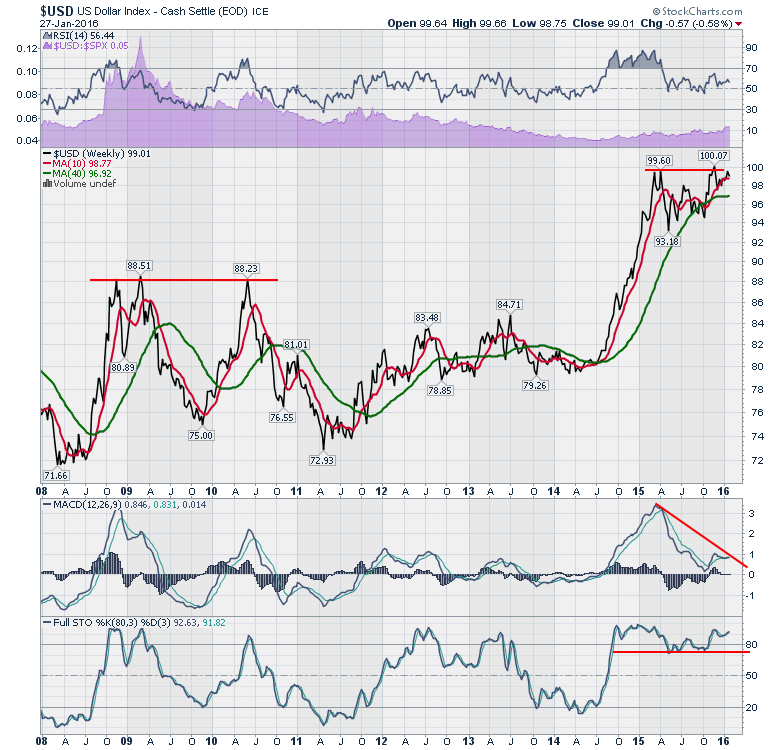 The Canadian Financial Services Sector broke to new 2 year lows last week.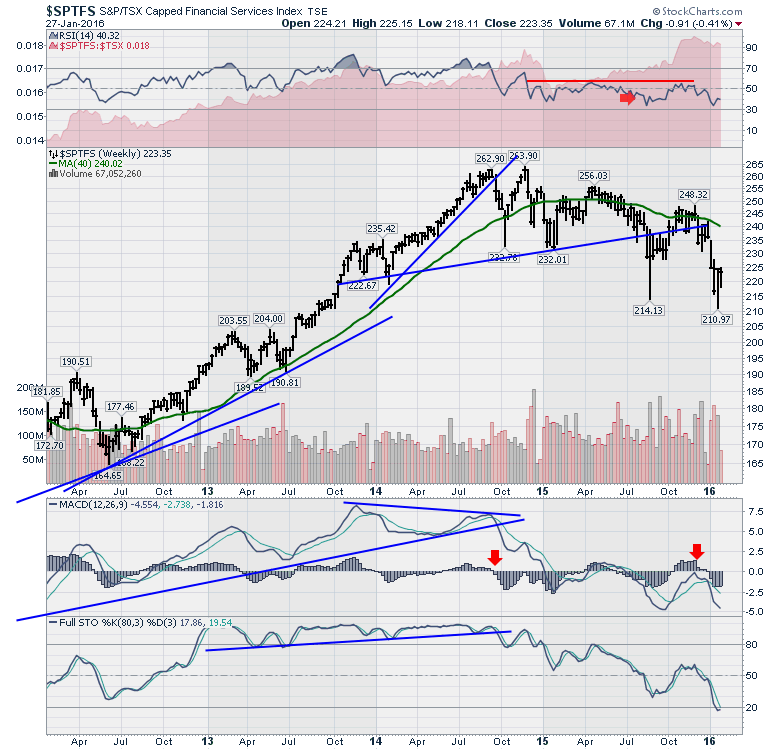 Here is the chart for $GOLD. If the relative strength shown in purple can break to new 3 month highs, it could also break out to 12-month highs in the next few weeks. Currently, $GOLD is one of the most interesting charts.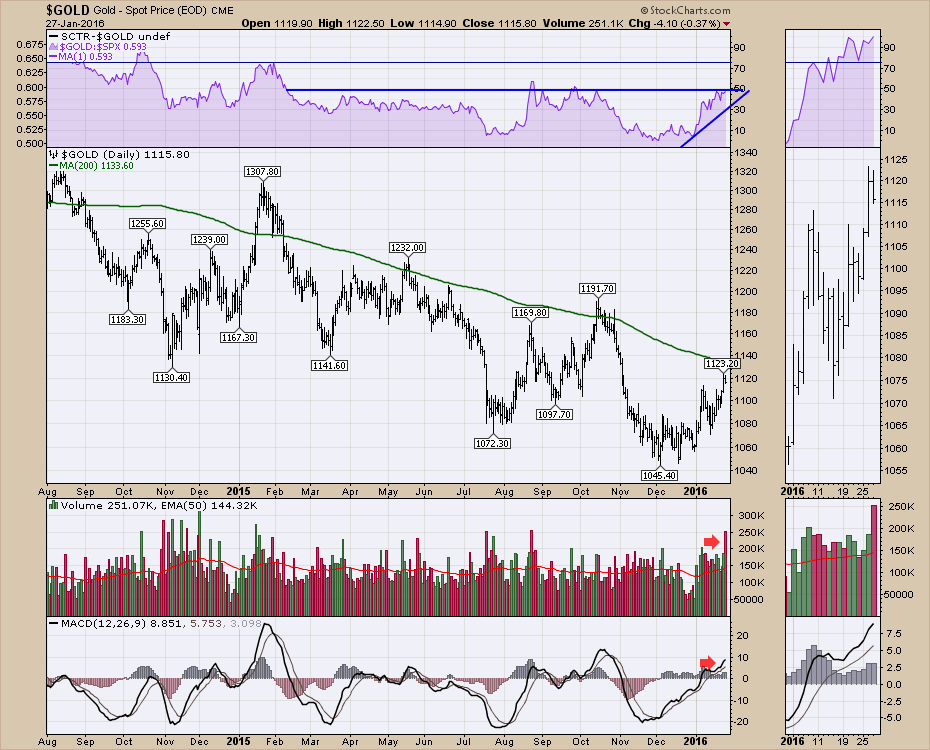 I will be doing a Commodities Countdown Webinar on Thursday at 5 PM EST. You can register here. Commodities Countdown 20160128. You may also wish to follow me on Twitter @Schnellinvestor. You can also subscribe to these blogs for email delivery to you. Just click on the Yes box below this article.
Good trading,
Greg Schnell, CMT