Last week the Utilities Sector in Canada stormed to new 9-month highs. Today I went through to find some of the top performing Utility plays in Canada.
Here is an ETF for the sector. XUT.TO soared last week on good volume and pushed the SCTR above 90 on Friday.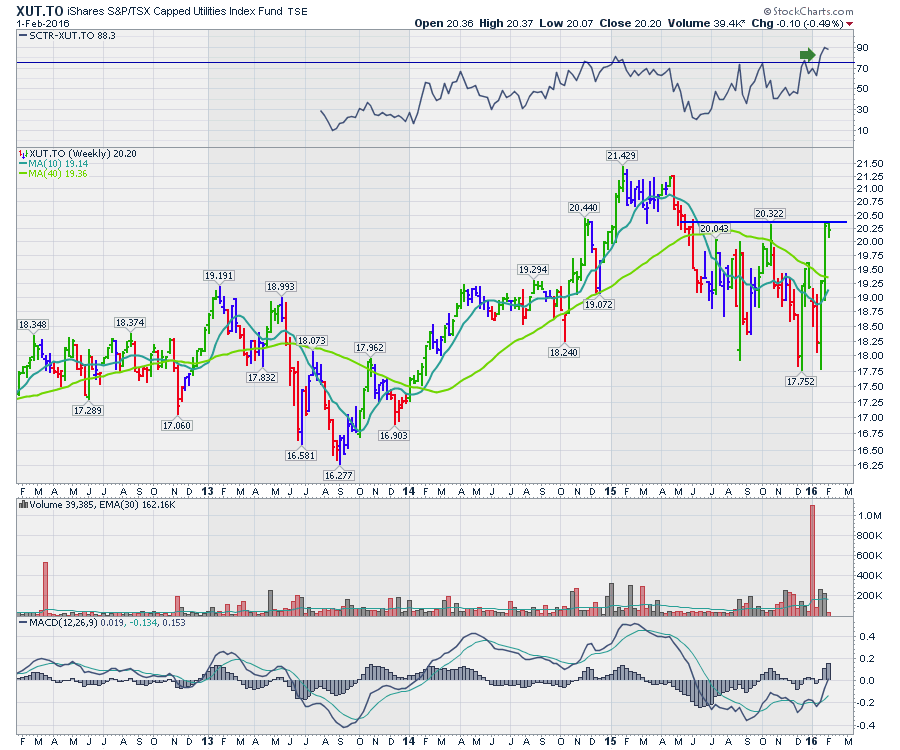 In no particular order, I'll list a few of the Utilities here.
Algonquin Power (AQN.TO) has been hitting new highs for a while now. But last week registered the second largest volume candle in 4 years.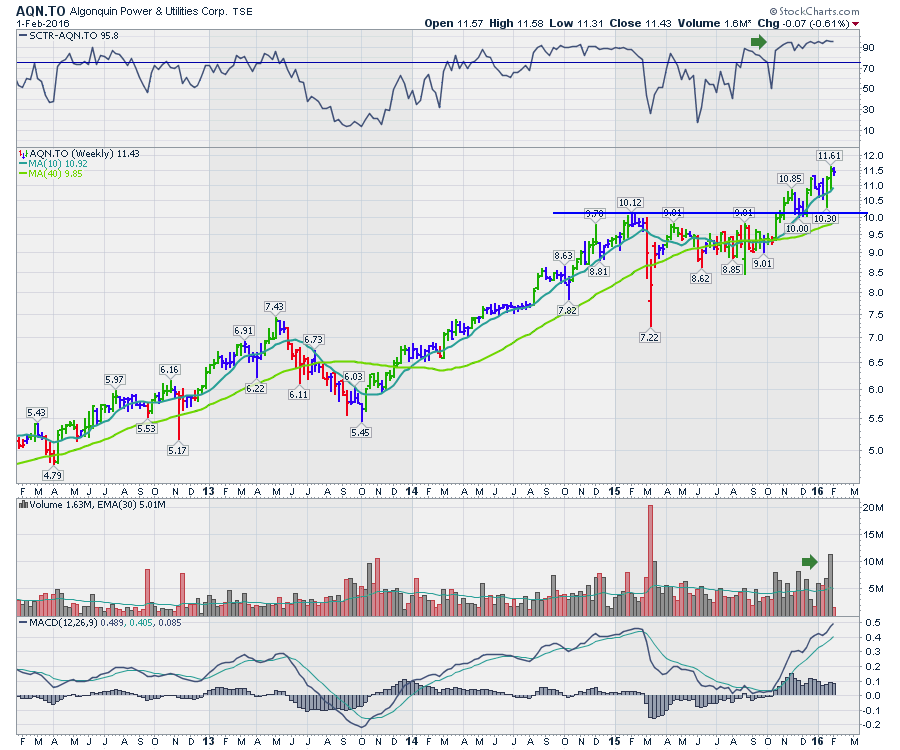 Northland Power (NPI.TO) has been hitting new highs since October.
Here is Fortis (FTS.TO). It is trying to break to new highs this week.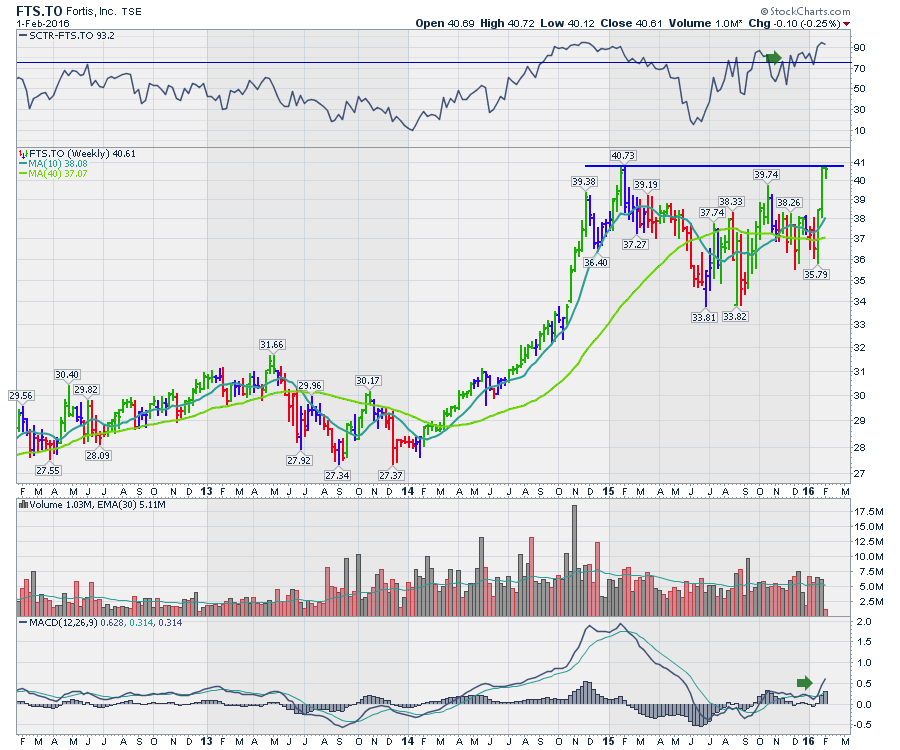 Here is Innergex Renewable Energy. It broke to new highs last week.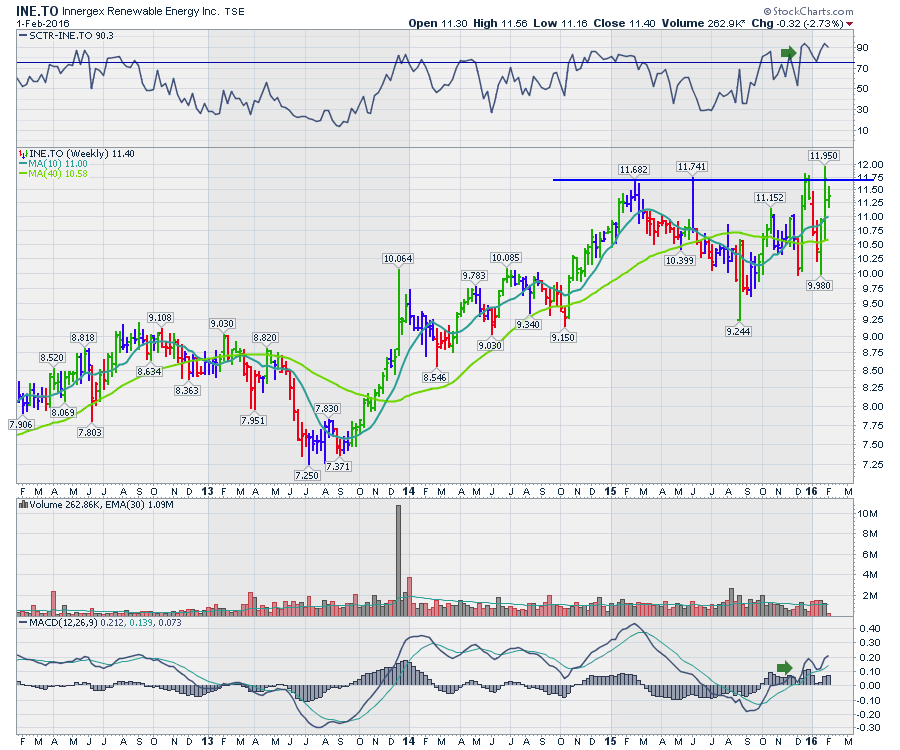 Canadian Utilities (CU.TO) has soared with the largest 2-week move in 4 years. The SCTR is at the highest level in 4 years on January's close. Price broke a 1-year downtrend and the volume surged to create a top 10 volume bar. With an SCTR at 89.2, this is nice and strong.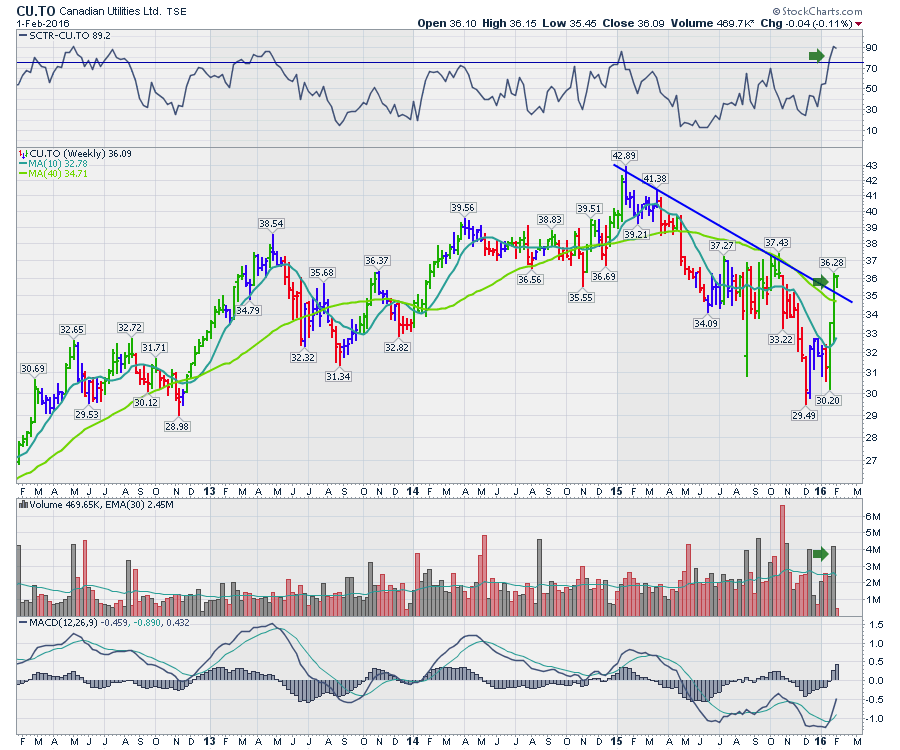 Lastly, Emera (EMA.TO) has a beautiful chart.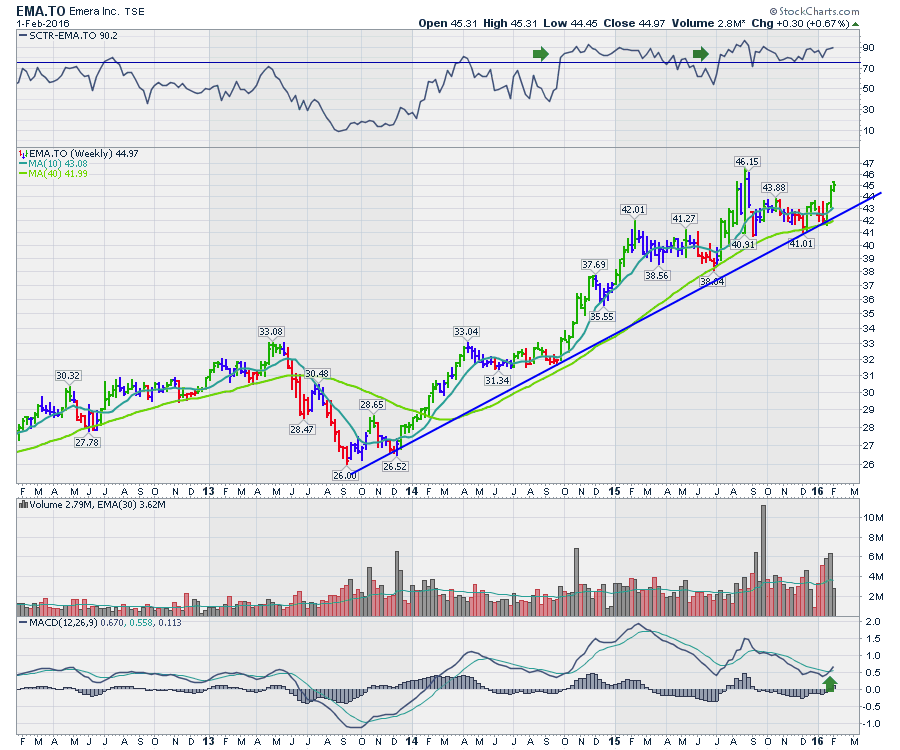 Lots of good charts here. If the interest rates from the Fed are not pushing higher, this could be a nice place to enter the Utilities. The big trend is down for the indexes and 2/3 of the stocks move with the indexes. However, the Utilities Sector is associated with being defensive, so it should hold up better than most. That means a trading plan is necessary. But then again, having a trading plan is a good idea in any market.
Good trading,
Greg Schnell, CMT.
Note: At the time of writing, the author holds a position in one or more of these stocks and may exit the position at any time.