While the XLB in the US is dominated by the likes of Dow and Dupont, the Canadian materials index is a lot more focused on raw materials. However, it is still heavily weighted towards gold.
Here is the iShares Capped Materials Index ETF (XMA.TO) in Canada.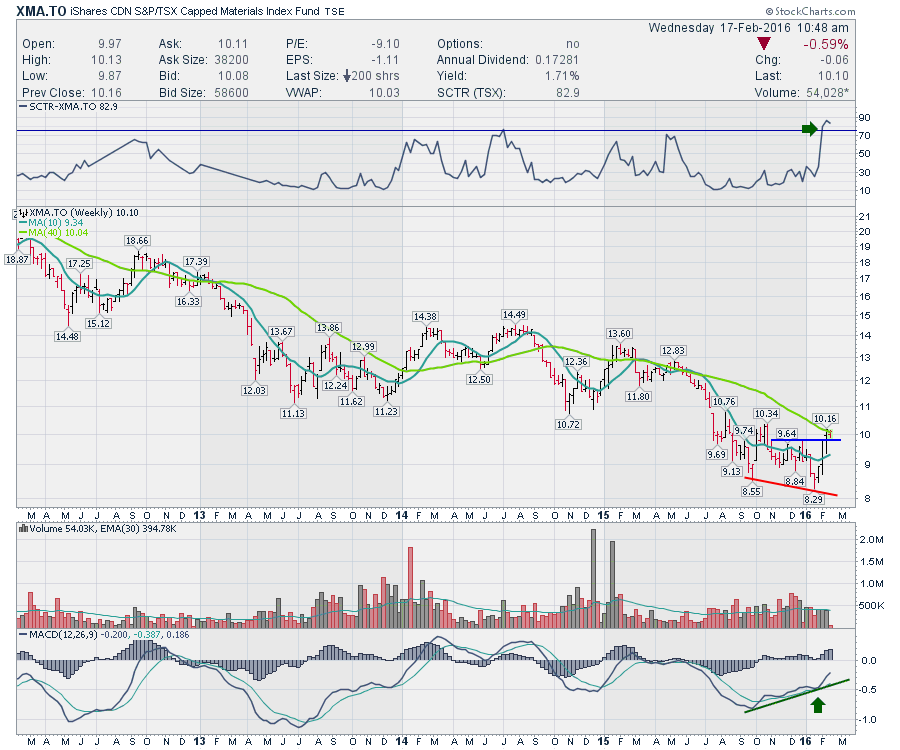 ---
Recently, there have been some nice breakouts in the basic materials stocks.
This is the strongest SCTR ranking for Teck in 4 years. I saw a steel consumption chart for China on my twitter feed, and it looks similar to this Teck chart. The 3-month price breakout looks good, lots of volume coming off the lows, and the weekly MACD is showing some momentum.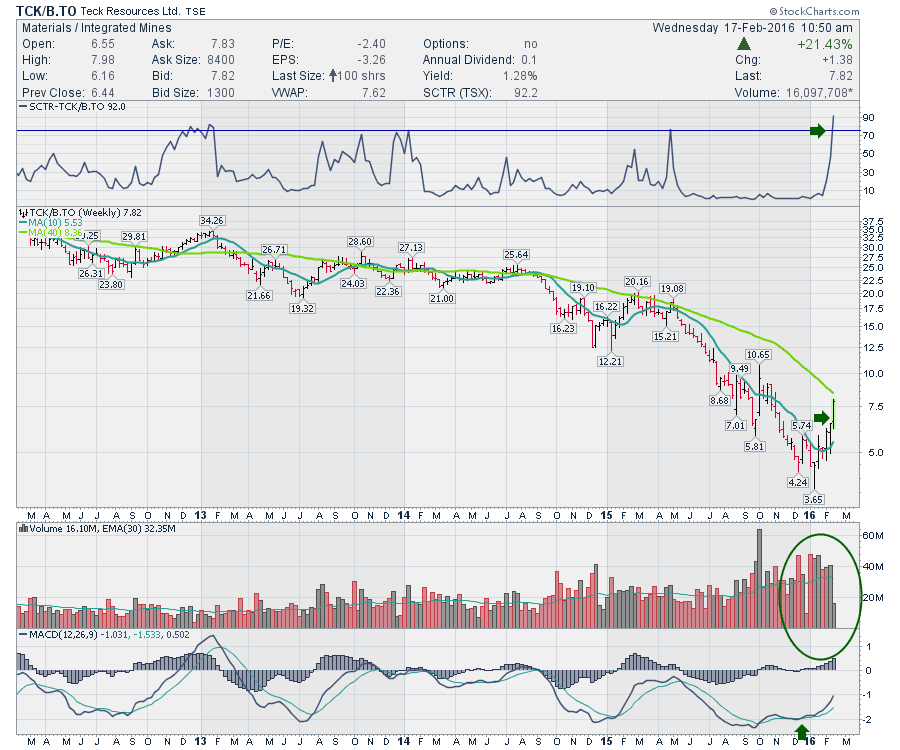 Here is First Quantum Minerals (FM.TO) soaring above its 10 WMA. Nice volume, positive divergence, already a double off the lows and the 40 WMA would be another double from here. After seeing some of the gold stocks rallying, these base metal stocks are also making some moves.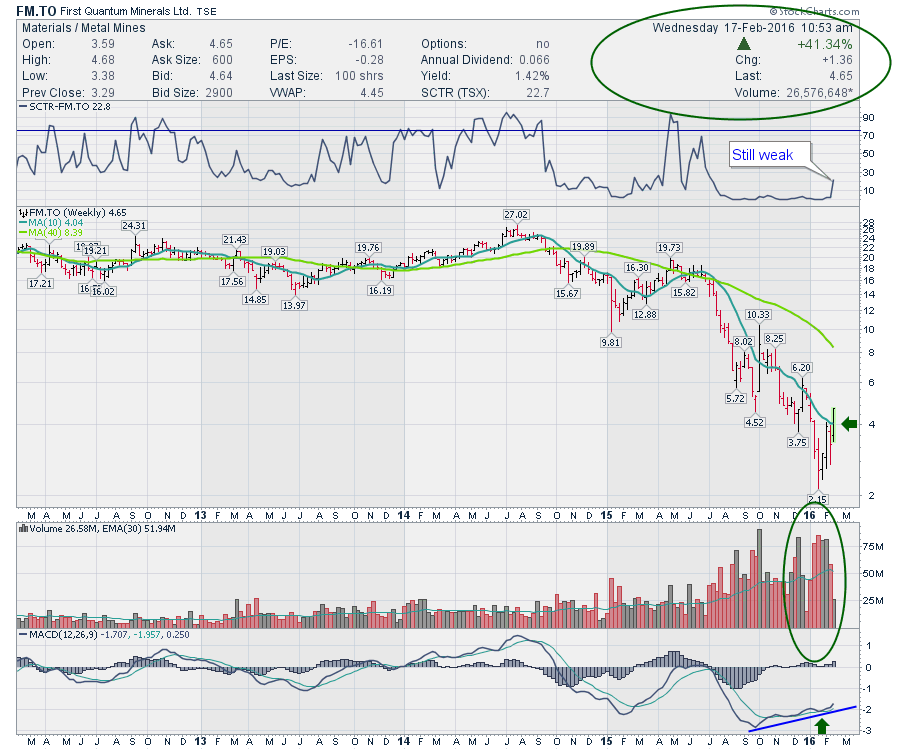 Here is the US Sector ETF XLB. Nice positive divergence setting up on the weekly and the SCTR is trying to break through my favorite level of 75.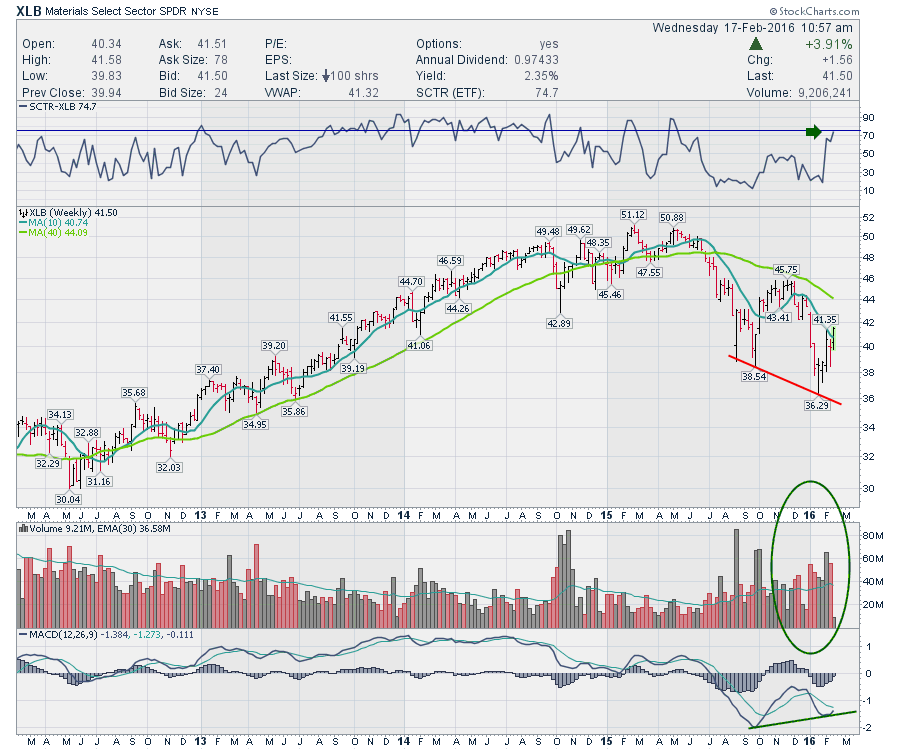 BHP Billiton (BHP) does not look as good, so that would be a fly in the ointment.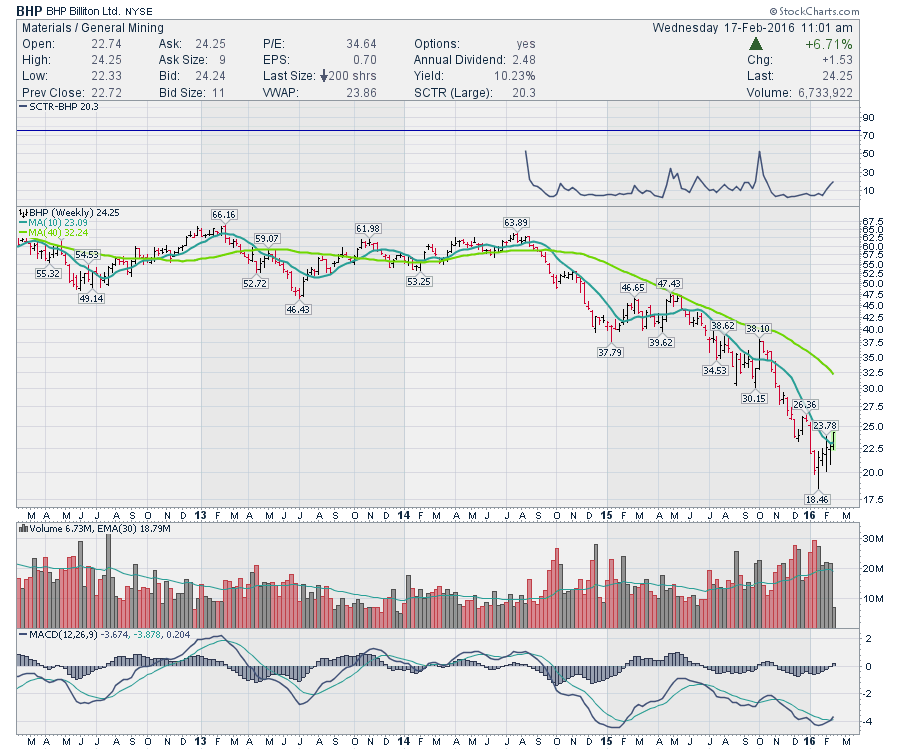 Here is Rio Tinto (RIO). It doesn't look great either as it does not have a positive setup. There is no divergence present on the chart.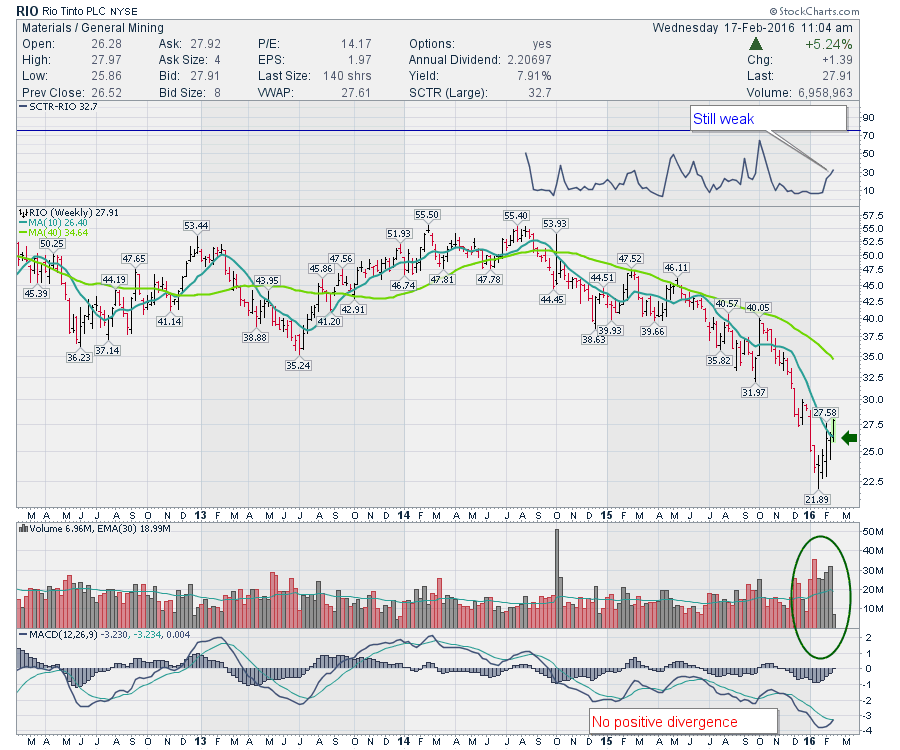 Here is Vale (VALE). While this has some positive divergence, it still seems to be a little behind some of the other trending stocks.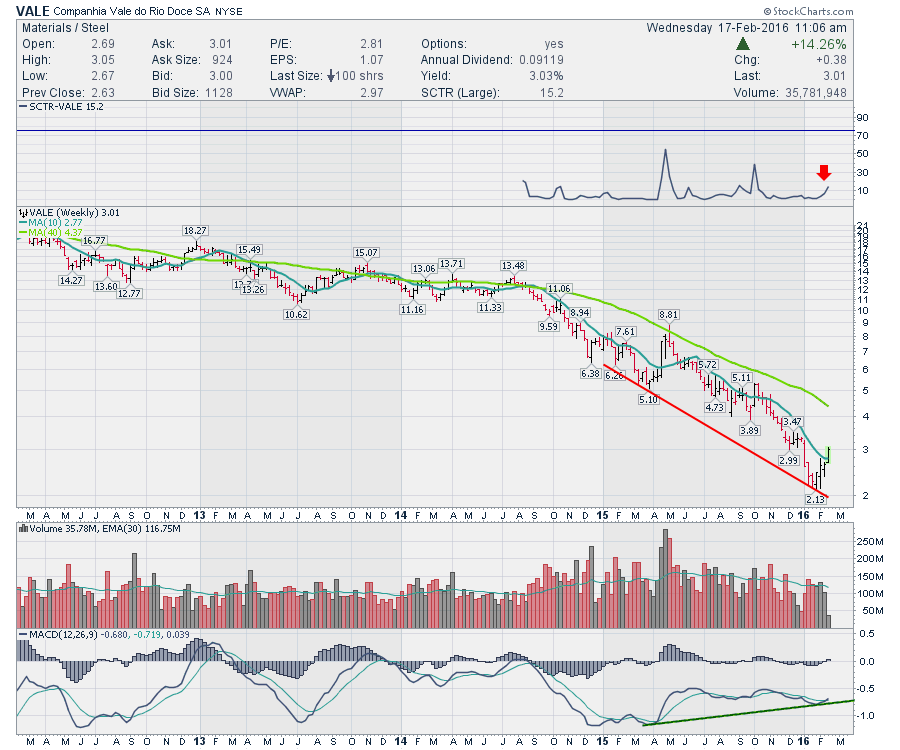 Lastly, here is FCX. Beaten down for buying up the oil business at the top, this chart is showing some life after an extreme selling event. The volume for the week of the low was 474 Million shares with an average volume at the time of 200 Million. Is this a capitulatory low? It sure looks like one.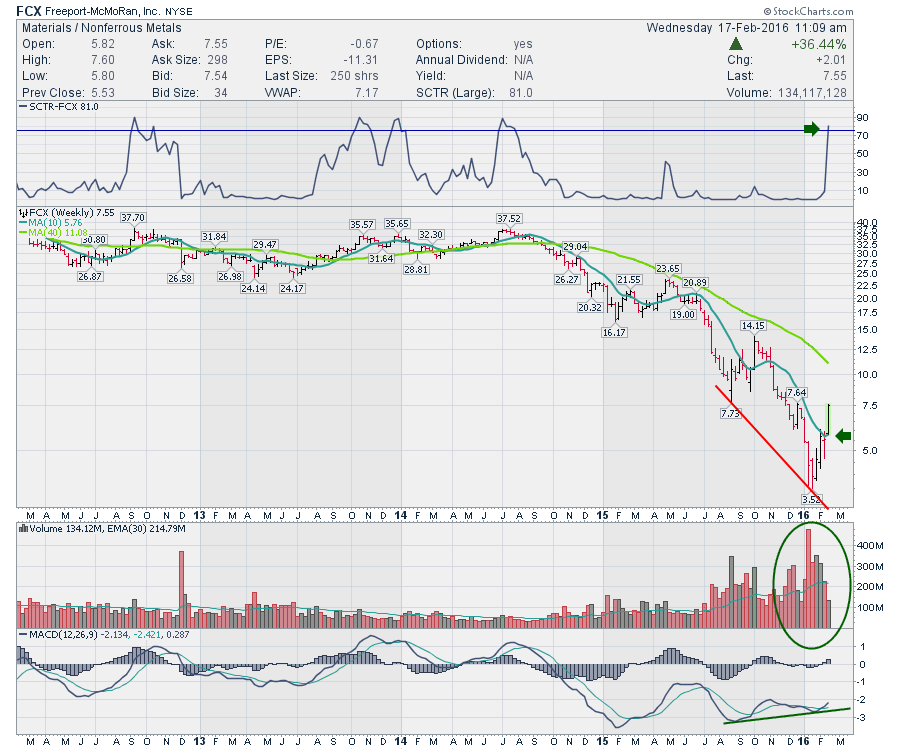 The big thing to remember is these are bear market rallies until something starts to trend up. However, when their SCTR's become top performers, especially as a group, there can be some real powerful moves. At this point, its a good time to look where you would like to enter and exit each individual stock. It's not uncommon for the stocks to start to improve before the commodity. the recent move in gold was a good example.
I'll be reviewing this materials group a lot more on tomorrow's Commodities Countdown Webinar (20160218) at 5 PM EST. Click here to register. We'll get right into the individual ETF's and individual stocks that are moving or could start moving. Just as importantly, if the rally fades, what's your exit strategy going to look like? We'll cover off ideas at 5 EST Thursday.
Good trading,
Greg Schnell, CMT