Since Brexit, Silver has rallied significantly and Monday, July 4th is no exception.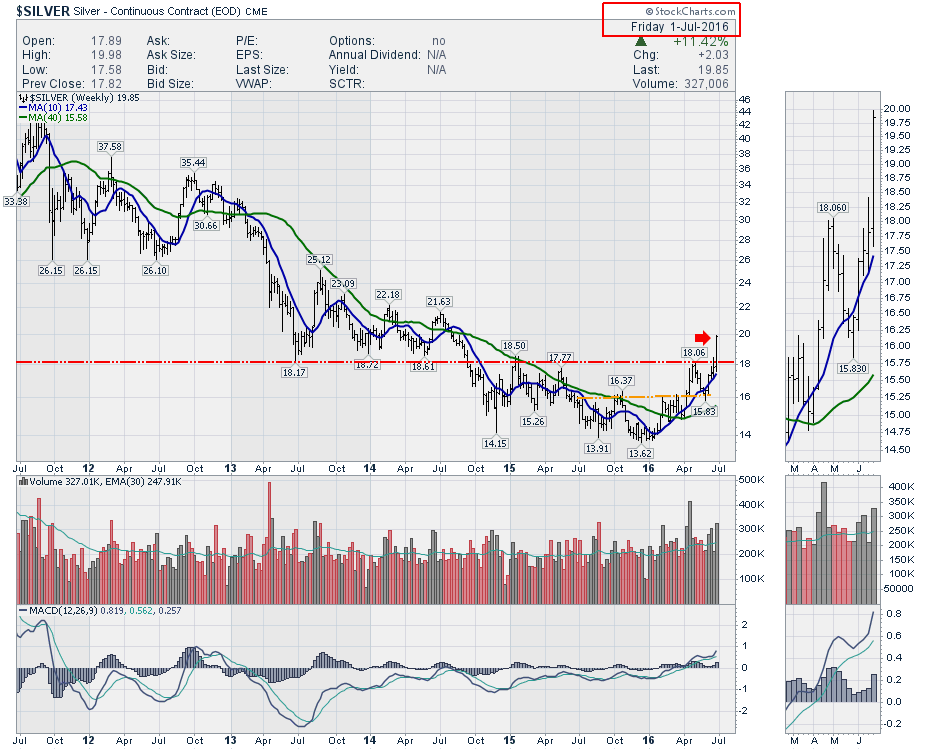 While the US markets are on vacation, the Canadians are jumping on the precious metals bandwagon.
Here is a chart of Silver Wheaton (SLW.TO). It has soared more than 30% since Brexit.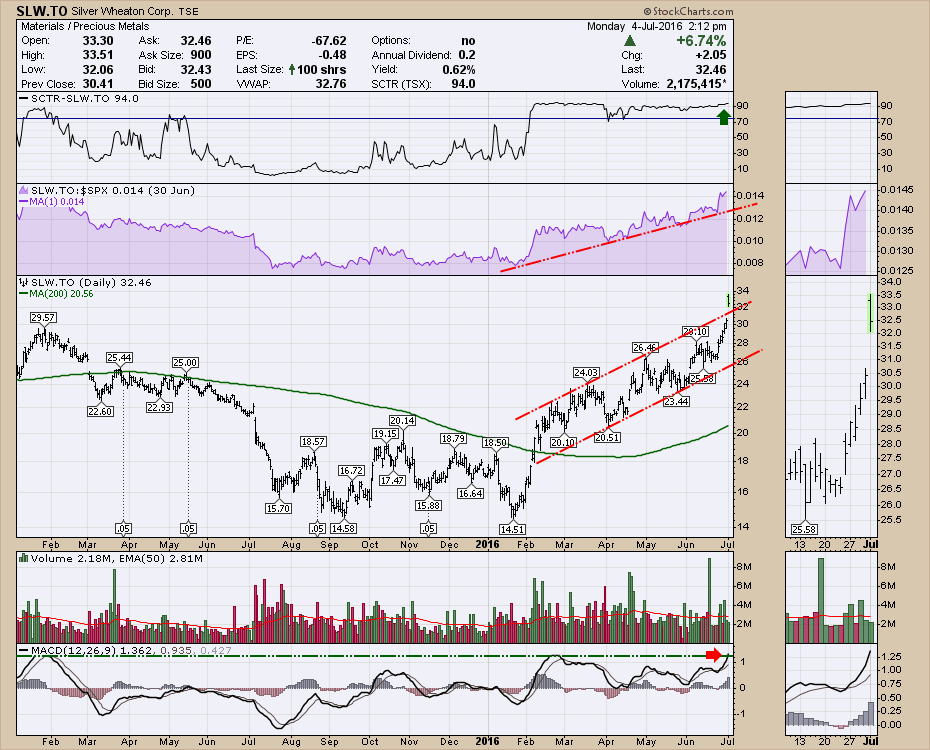 A quick look at the top % movers today shows a clear love for metals and miners.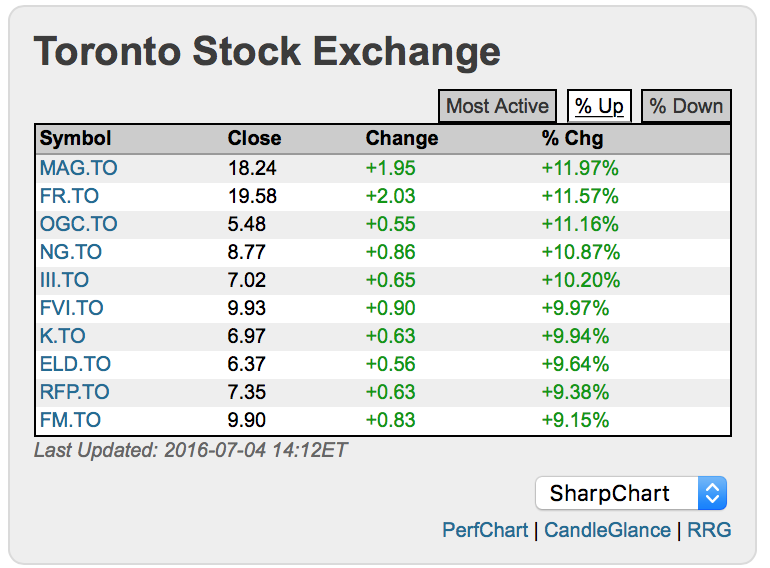 For those looking to the hot area of the market, the precious metals are on fire. Short-term traders will be loving this move. For long-term investors, it is very difficult to get a new position started after this ballistic move.
The commodities related trades have been on fire. The Commodities Countdown webinar 2016-06-30 looked across a broad spectrum of trading ideas related to commodities. I would encourage you to take a look at some other areas that might not have started moving ballistically.
Commodities Countdown LIVE! with Greg Schnell - 2016-06-30 17:00 from StockCharts.com on Vimeo.
One area of the market that I believe should be constantly monitored over the near-term is the global banking structure. I penned two articles on this after the Brexit results and I continue to think that Brexit might actually be a catalyst for some serious impairment in the banks. You can click on the charts in the following articles to keep updated on the global picture.
When Should You Start Thinking About Protecting Your Portfolio.
When Should You Start Thinking About Protecting Your Portfolio, Part 2
As we head into the second half of the year, the market is really working hard to maintain an upward trend. With 7 quarters of declining earnings, the fundamental picture almost seems irrelevant if the market can not reflect a major lag of this size. However, the technicals continue to define where to be positioned in this volatile sector rotation. Commodities started the year dismally, and have rallied for five months. Can this trend continue? It appears that the commodity rallies are broadening into other types of materials and investors should look a little wider as there appears to be some nice opportunities shaping up. We'll continue to share ideas on this blog and through the webinars. I would encourage you to add webinar viewing to your market information stream. StockCharts.com was recently awarded the Top Technical analysis Team for 2016 and we continue to try making the website one of the best spots on the internet for new idea dissemination.
Good trading,
Greg Schnell, CMT, MFTA