Agrium (AGU.TO, AGU) recently announced a merger with Potash Corp. (POT.TO, POT). The merger is expected to be completed by mid 2017. Looking through the stocks in the fertilizer industry group, there are some positive signs showing up.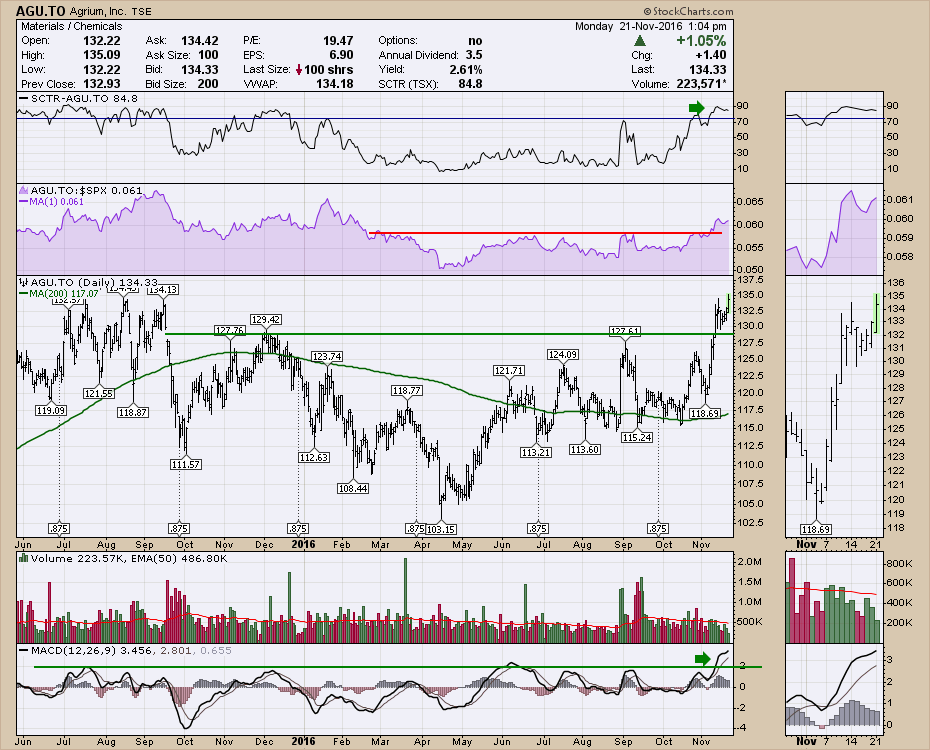 ---
Agrium's US chart (AGU) looks almost as bullish.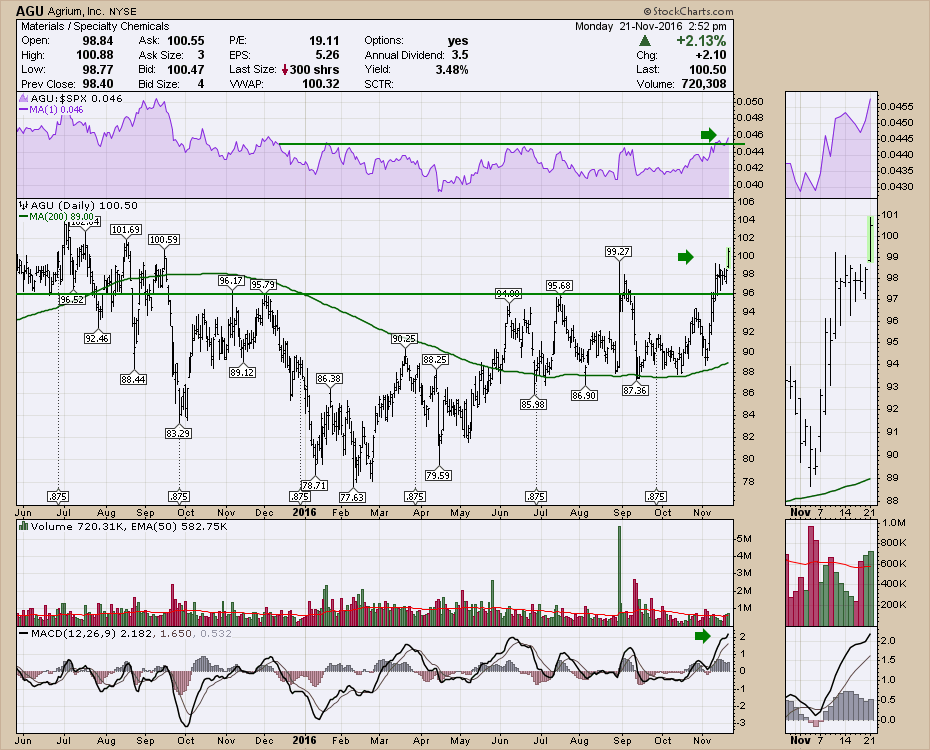 Potash Corp (POT) will be merging so I am reluctant to place too much value on the chart shape. But the SCTR ranking suggests this is becoming a top performer.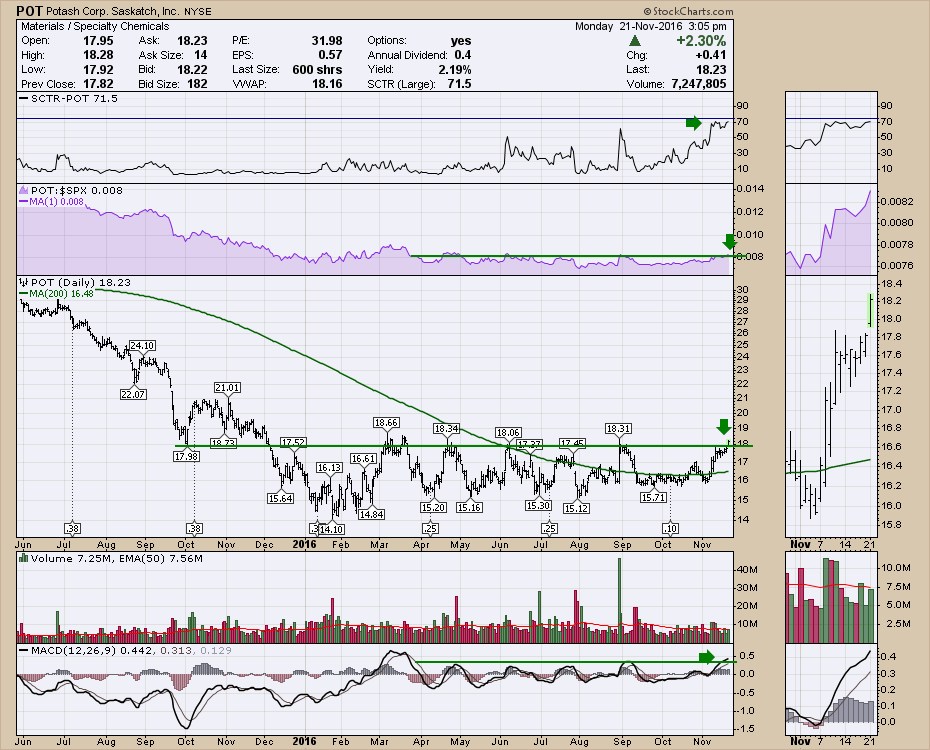 Here is CF Industries (CF) which got Tom Bowley's attention on the weekend. (Tom's article)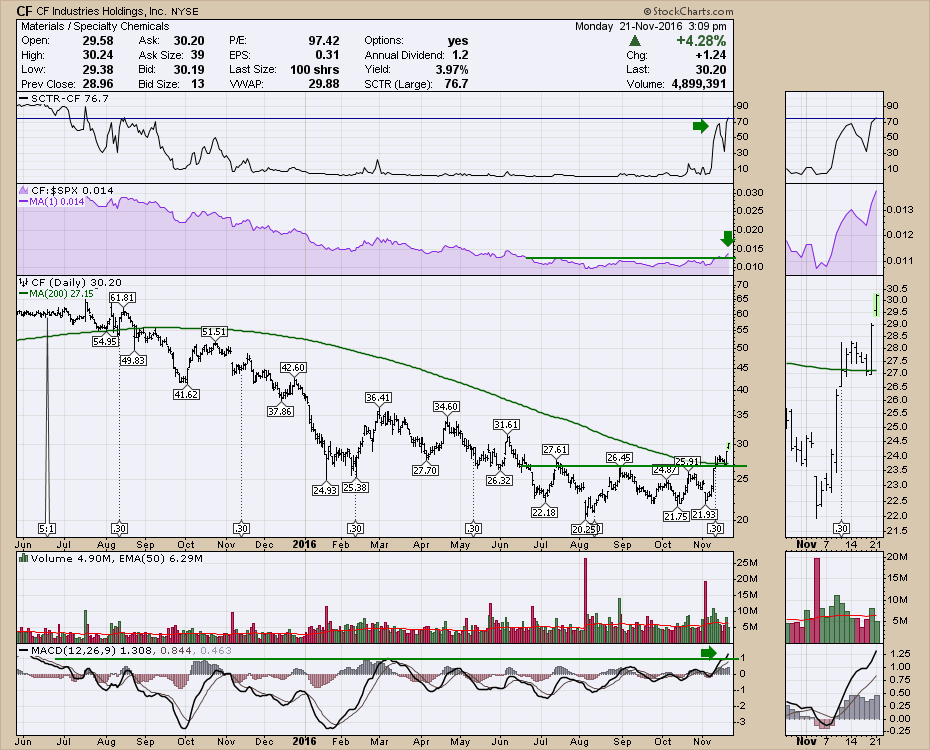 Mosaic (MOS) looks good too. It is not quite testing the 1-year ceiling.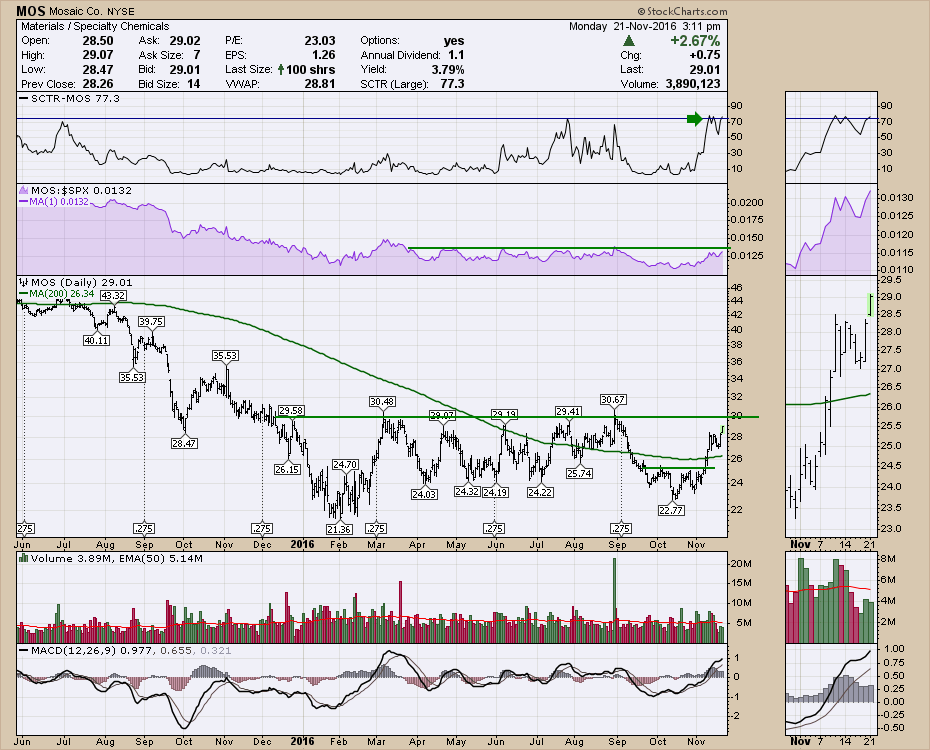 Here are some other companies with Potash in their name.

Intrepid (IPI) has not broken out yet.
SOIL is a Fertilizer ETF. It does not looks as bullish, but it is closer to an average of the stocks.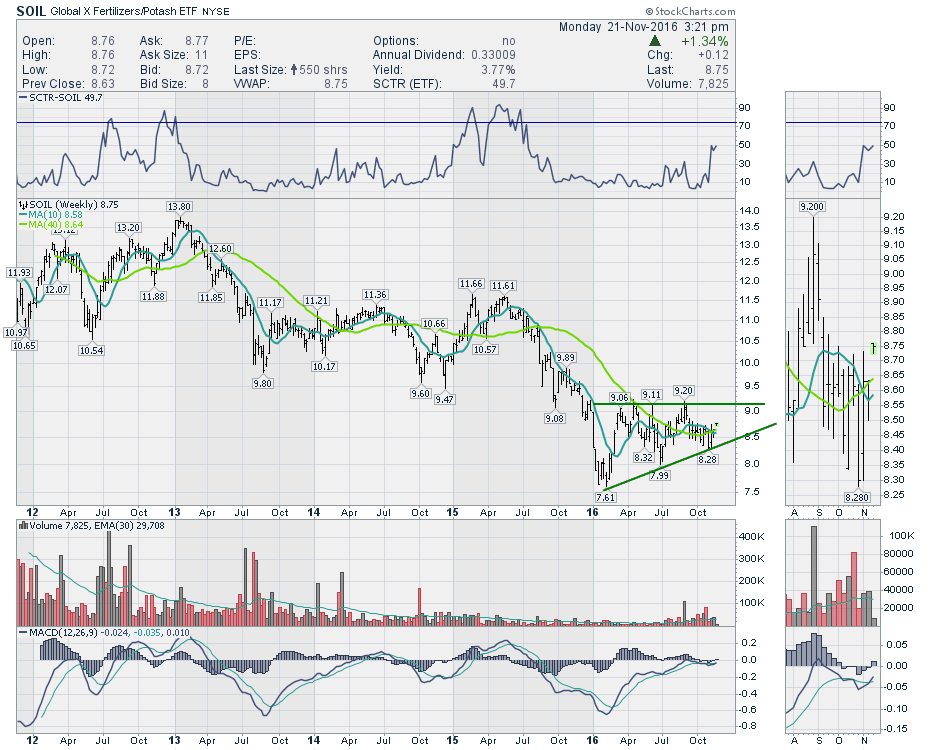 The bottom line is the industry group looks to have a heartbeat here after being beaten up for years.
Martin Pring will be presenting Market Roundup Live tomorrow at 5 ET. Click here to register. I will be giving the Turkey edition of Commodities Countdown 2016-11-24 on Thursday. Perhaps you can join me! If not, check out the recording here. StockCharts.com Webinar Archives!!!! I have done a couple of webinars recently that talk directly to the US Dollar ($USD) breakout. Commodities Countdown 2016-11-17. If you are a Canadian investor or just want to see some rest-of-world perspective, you can catch The Canadian Technician 2016-11-15 recording.
If you would like to see the moment I post charts to the twitter feed, you can follow me on twitter @Schnellinvestor. If you are a twitter subscriber, catch StockCharts.com twitter feed @stockchartscom.
Catch those webinars and the blogs. All of the authors are finding some interesting trades rotating into position. With that, it's also time to celebrate a holiday week for American Thanksgiving.
Good trading,
Greg Schnell, CMT, MFTA.