Knight Therapeutics (GUD.TO) has broken out to new all time highs since its 2014 IPO. Why is this important? Well any investor currently holding the stock is in a profit position. This means they are less likely to sell their winners.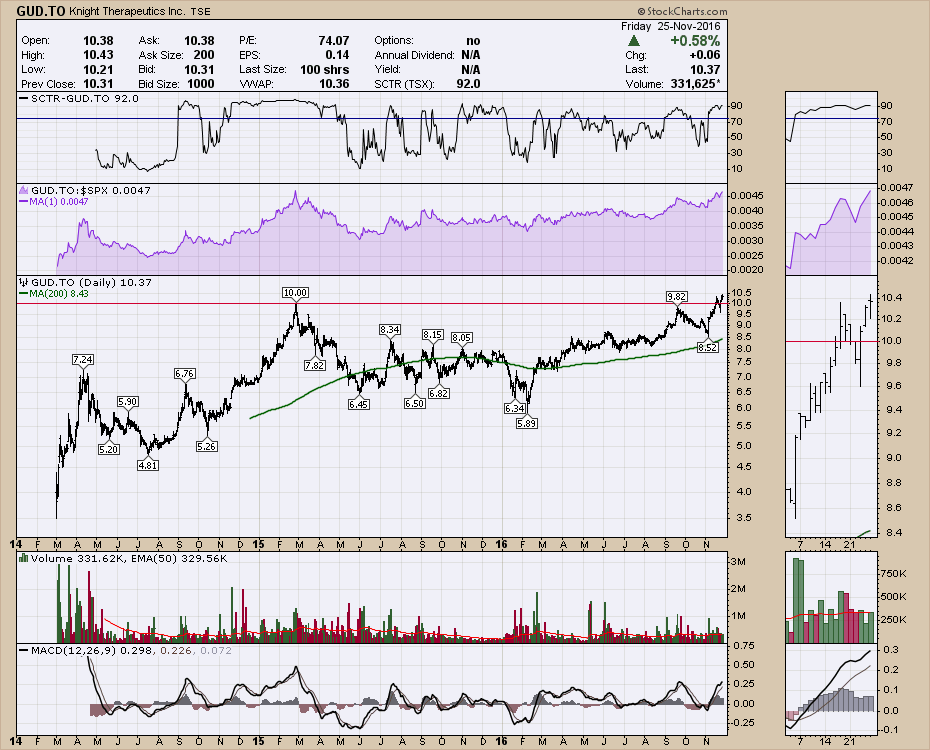 ---
Secondly, the price action has pushed the SCTR ranking to 92 in November. The MACD looks to be pushing to new 18-month highs which suggests the momentum is better than it has been in a long time. There have been lots of above average green volume candles in the last 3 weeks (Zoombox) suggesting that the interest level is picking up. Also, the relative strength in purple is breaking out to higher highs. That brings in more institutional investors as the stock moves above $10 as well.
This looks good for Canadian investors. You'll still have to manage the trade, but this is setting up nicely.
Good trading,
Greg Schnell, CMT, MFTA.