The market has been on a tremendous run. In Canada, the Energy sector has picked up the leadership and surged again today. The RSI suggests we are getting close to an extreme. This can still run for many months, but you need to look for selling opportunities to lock in profits and rotate into something else that might have some big upside.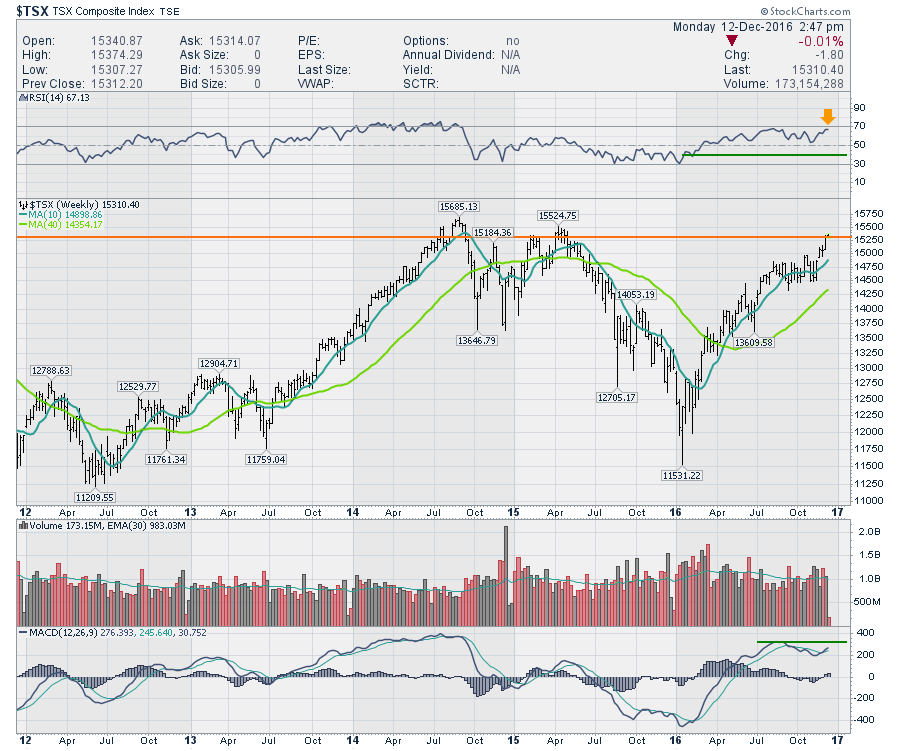 ---
After a steely run getting everyone long in the market, its always prudent to see if any rotation is occuring.
Notice the 2-day performance of the Canadian sectors. The defensive sectors on the right are starting to lead.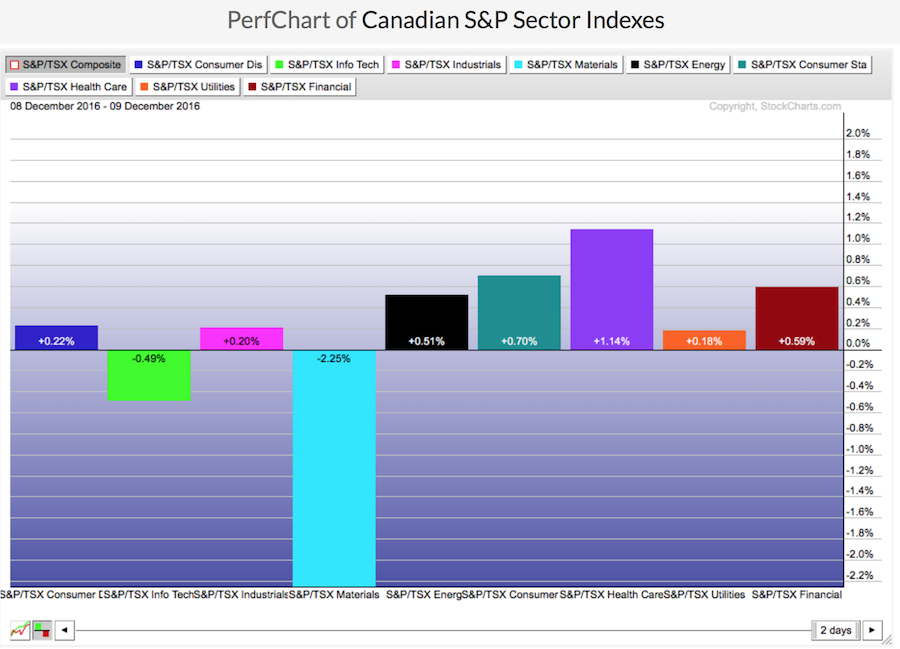 The Trump market is showing a similar trend in the USA. Again, the defensive groups on the right are popping like popcorn at the movie theatre.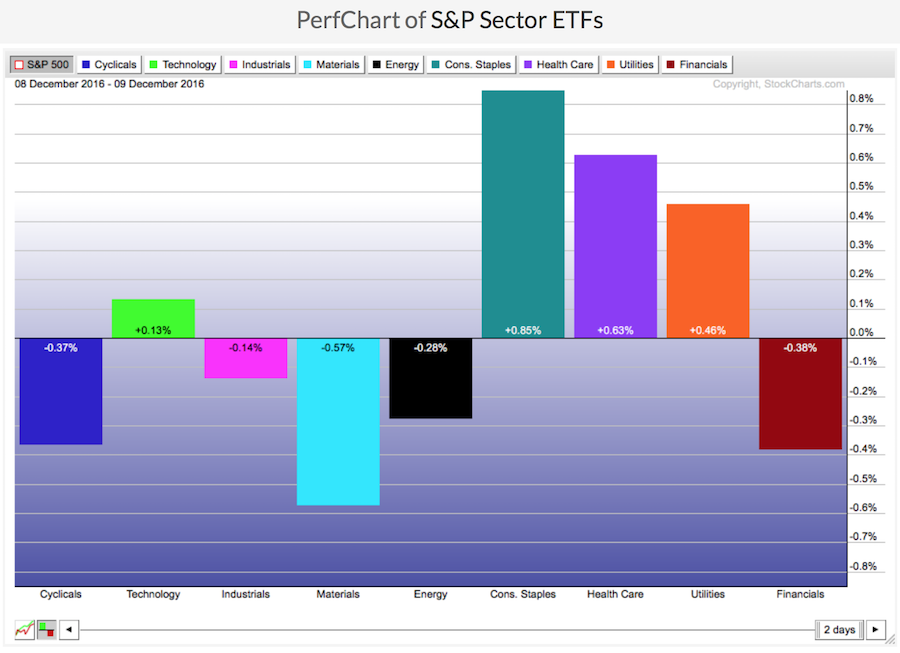 While two days does not make a trend change, it is potentially showing a rotation.
I noticed a couple of things starting to rotate. Here is a 'Defensive' telco stock, making new one month highs, paying a dividend of 4.65%. There is positive divergence on the MACD as well.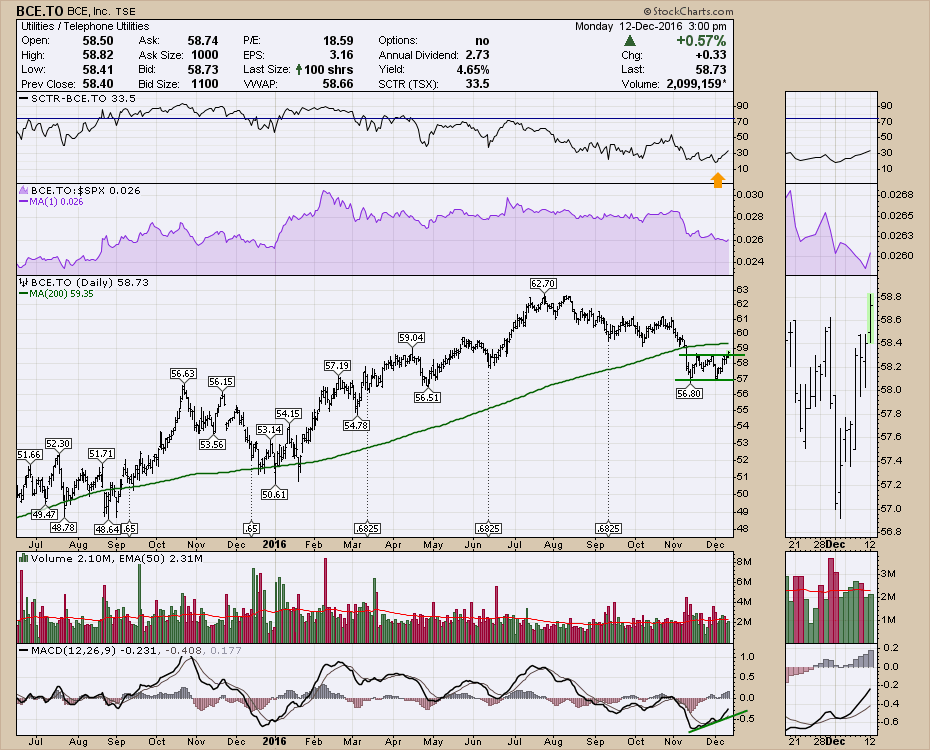 Other stocks that have popped since the Federal Reserve meeting last month are starting to near one-month lows. Notice the SCTR has been declining for three weeks. The purple RS is starting to make 1 month lows.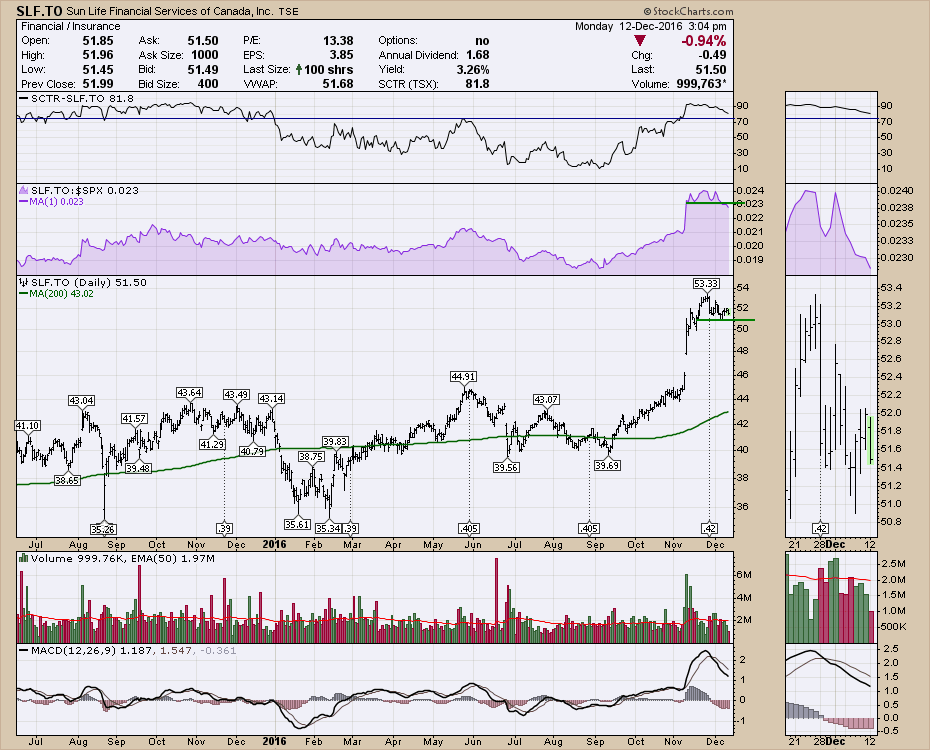 Here is a look at the Consumer Staples Sector ($SPTCS). We now have a higher low in place on the MACD after the MACD made the lowest low in 18 months.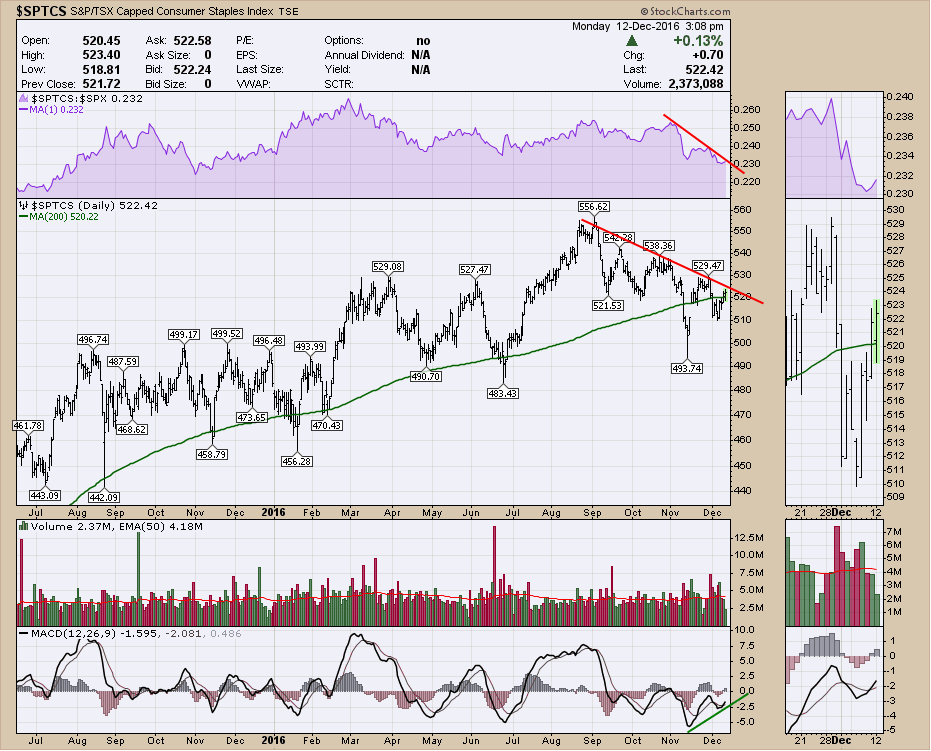 Looking at Canadian Utilities ($SPTUT) that chart does not look quite as robust, but seeing the Performance Charts above suggests watching these areas closely for more strength.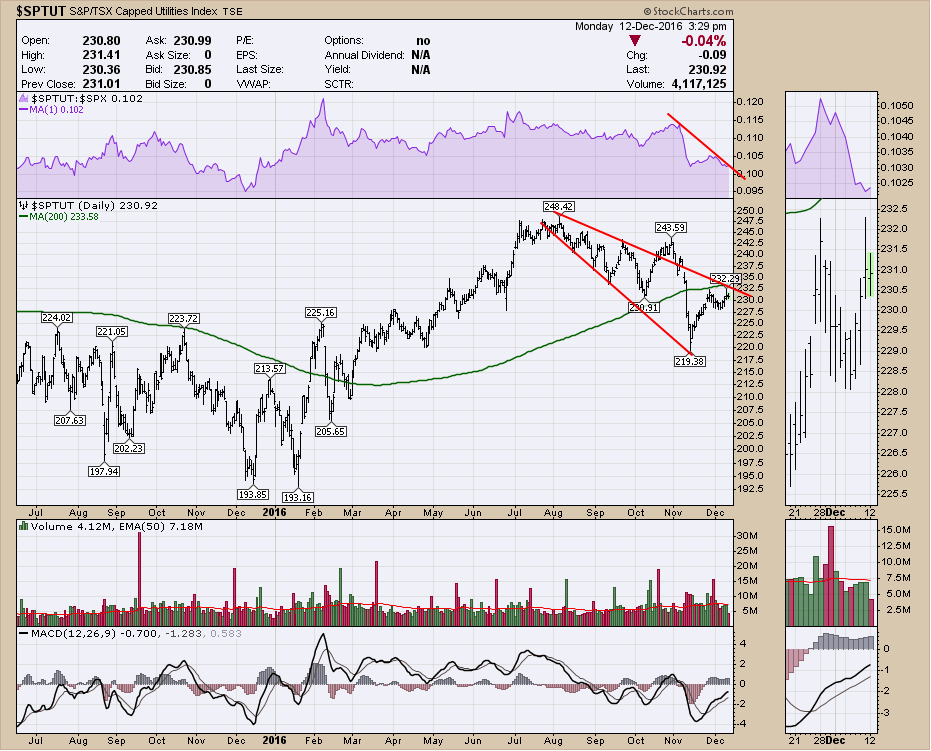 For those of you that have not followed my work, I plot Fed Days or Options Expiration Days, looking for reversals or changes in trend. Both of those are scheduled this week. An example is the November Fed meeting marked the bottom in the banks, not the Trump day.
I will be doing the Canadian Technicians Webinar 2016-12-13 and cover off a few ways to watch for sector rotation. Here is the link to the Commodities Countdown Webinar from Thursday December 8, 2016. I covered off some ideas for $GOLD, Natural Gas, and oil trades. As well, the weekend included an article on $GOLD specifically.
You can subscribe to each blog separately, by hitting the subscribe button below.
I also tweet out interesting charts so look there for one-liners. @Schnellinvestor.
Perhaps we will catch you live on the webinar!
Good trading,
Greg Schnell, CMT, MFTA.