The Canadian Energy sector got a major boost on Tuesday. The Canadian government allowed two existing pipelines to be upgraded but blocked the new pipe proposal from Enbridge. This announcement coincided with the OPEC meeting. This has created a significant move in the Canadian energy sector stocks.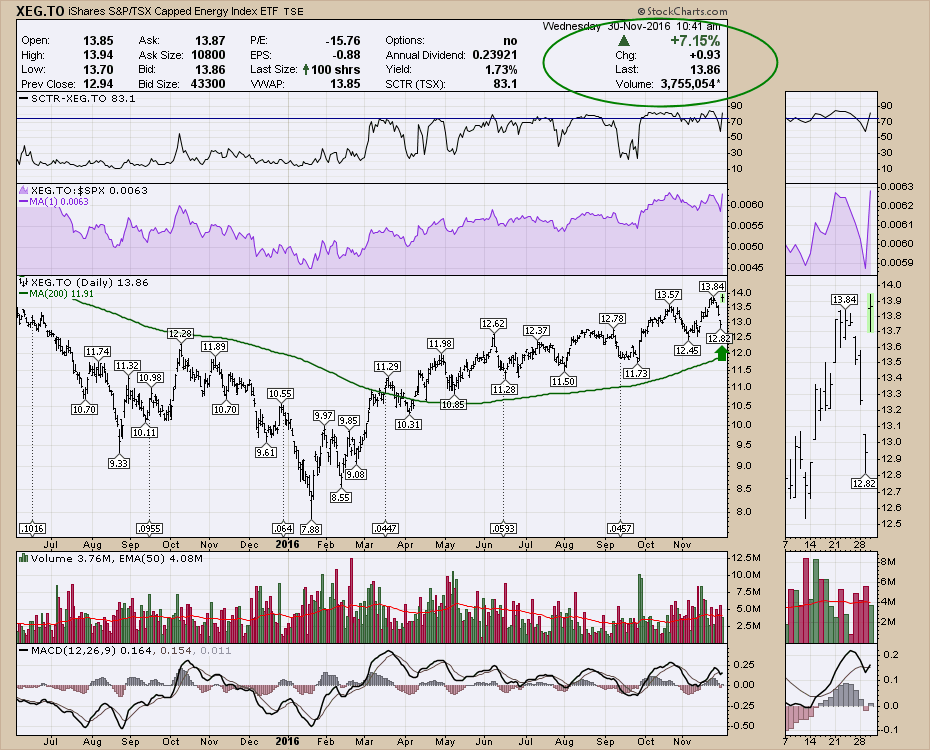 ---
The leaders list on the home page is dominated by energy related stocks.
At this time, we are still awaiting the OPEC formal typed up announcement as the rumours are driving the move in crude oil.
The sudden surge today really changes the month end chart data for the energy sector, oil and the commodities. I will have more on that on the Commodities Countdown Webinar 2016-12-01. I also covered off some of the pipeline stocks after the announcement on Tuesday. There are related areas including other oilfield supply stocks on The Canadian Technician Webinar 2016-11-29.
Good trading,
Greg Schnell, CMT, MFTA.