Today, the Toronto Stock Exchange broke out to new all time highs.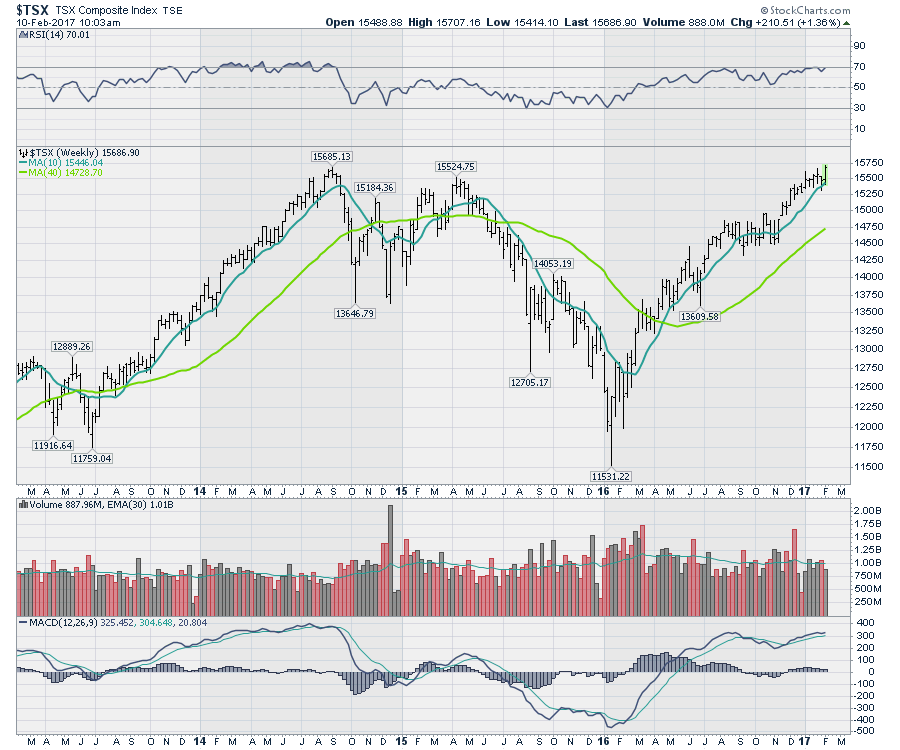 ---
New All Time Highs are bullish! There has been a recent 2-day thrust up from the energy stocks and if that can continue, we should see this previous high in the rear view mirror. While the breakout to new highs is bullish, this is also an area to watch and make sure that the market gets through. Back in 2015 we stalled around the previous highs before a big slide into 2016. Consider it a line in the sand that we are testing and pushing through. It is important to watch for supportive price action.
If you would like to become a StockCharts member, we have a couple of things going on this week that make this an important time to subscribe.
Setting up the 'custom' CandleGlance tool was described in the Tuesday webinar. This makes it very easy to visually view stock patterns that you like to trade with your own settings from a chartlist. On the webinar from Thursday, I showed how to analyze a chartlist for stocks turning up in a sector that has been sold off by using a very simple scan that members can use. On Saturday, I will make sure that members know how to set up their own chartlists. I have over 200 chartlists and find them very valuable.
---
On Saturday, Tom Bowley and I will be doing a special event for a market outlook and we plan on focusing on two different areas of the market that we think holds promise in the near future. This is a members only webinar. One of the purposes of the webinars are to help existing subscribers streamline their workflow to make more profit by being well setup with chartlists and custom settings. We hope to make those nuggets of information available on the webinar. If you would like to become a member to utilize these tools, you can click this link to get access to the webinar on Saturday. Use the code BESTCHARTS to get a 10 day free trial.
Good trading,
Greg Schnell, CMT, MFTA.