Most of the markets around the world were up marginally from the February close. Lots of the price bars were the equivalent of a candlestick doji, which is a topic you can learn more about in this Chartschool article. The short version is that dojis are defined as a balance between buyers and sellers. Worldwide, that seems to be the story at the end of the month.
Here is the New York Composite ($NYA). The price action ended the month at almost the same point as where it started the month.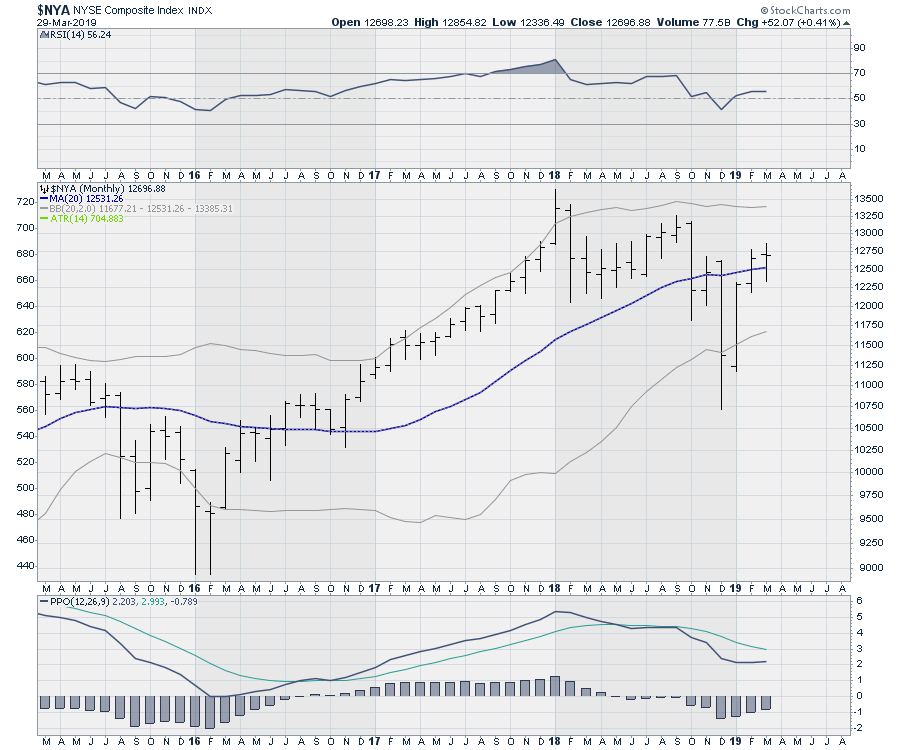 While it did make a higher high and a higher low, as seen on the monthly chart above, the weekly ended with a lower high and a lower low. Notice how the price move last week was a failed breakout, while this week the market made lower lows and lower highs. There was similar price action around the world. However, price closed near the top of the bar, which does not seem weak. The next two weeks should define what the price action is trying to tell us. We have been oscillating sideways since early February. Can we break out topside and hold the breakout? The PPO, which shows momentum, is flat-to-sideways at best. We also saw a similar flat profile in the summer of 2018, where the PPO travelled sideways just above zero.
One of the big data points this week is the US dollar, which has been bouncing back and forth. We are about to find out if that will continue or if we will finally get a resolution. The Euro, the Canadian dollar, the Yen and the Pound are just barely above horizontal support.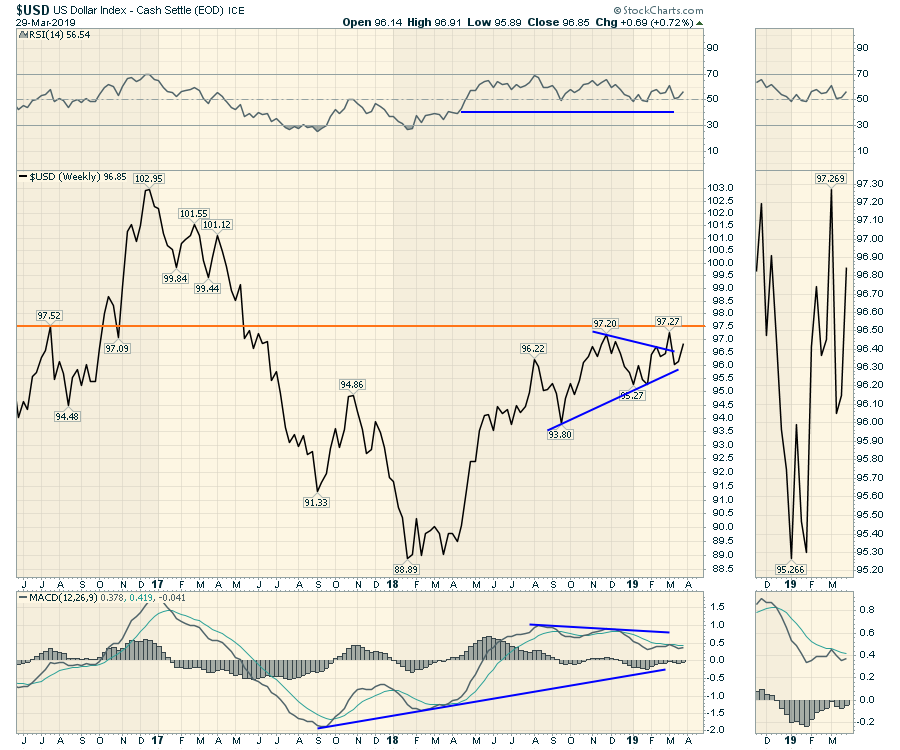 There is a ton of information in this week's video, from the breakdown in Gold to an around-the-world month-end view. Check it out below: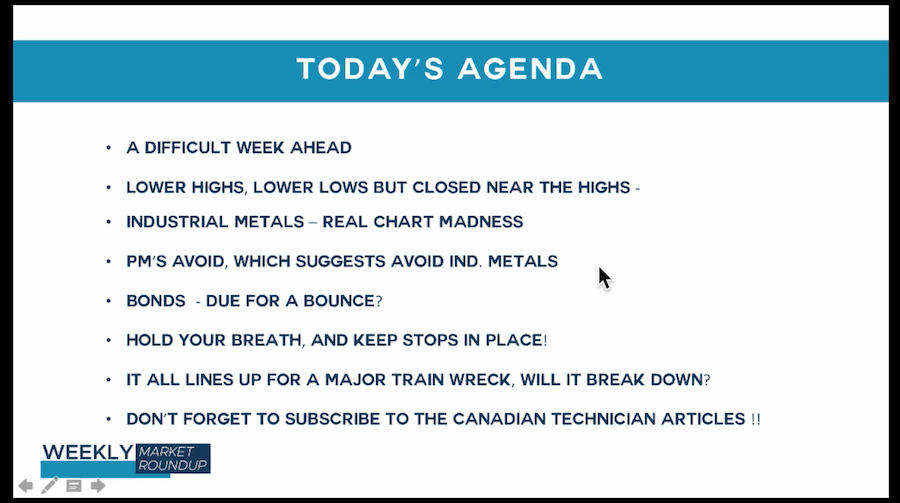 There are a lot of pieces not adding up, despite some others being okay. Even the net new high-low data are average at best, though McClellan oscillators are good. I still think the bigger trouble is overseas. The market is bifurcated, with tech underperforming last week and defensive posturing having started to improve. From a sentiment perspective, the crossing of the yield curve has everyone thinking safety and being careful, so that may be the seeds for a big rally here. Germany and Japan look weak, but China is getting better.

Good trading,
Greg Schnell, CMT, MFTA