Gold stocks have been setting up over the last few weeks and the Gold Miners ETF (GDX) closed the day up after the June Fed meeting. While this push looks extended on a 60-minute chart, Gold Miners have been individually breaking out on a few stocks each day.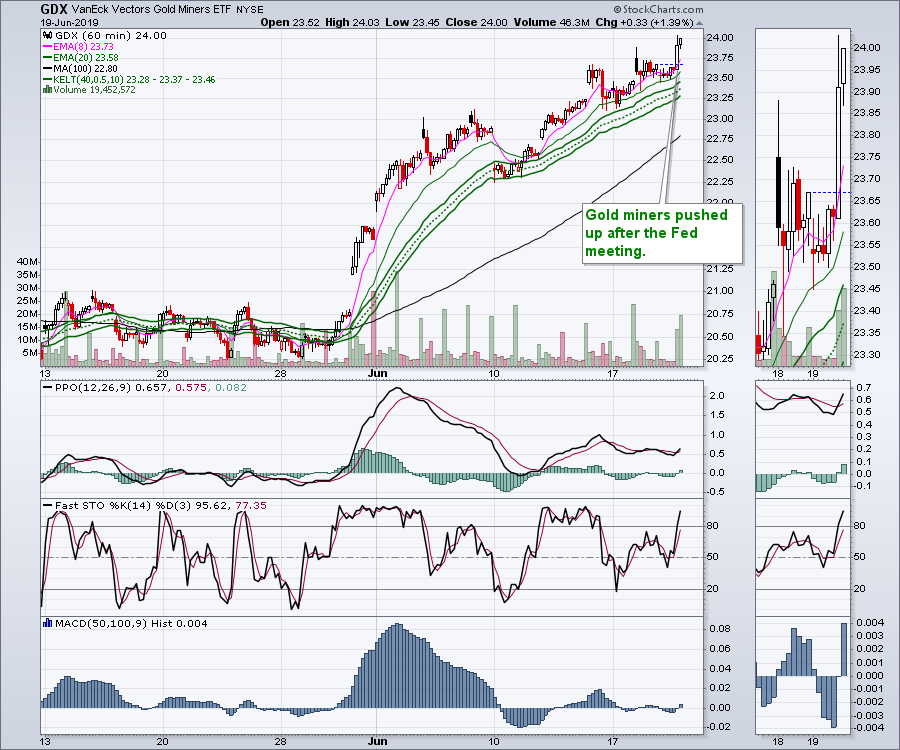 The Bullish Percent Index for gold mining stocks had recently moved above 50, suggesting the possibility that this was going to be an industry-wide thrust. Over the last 7 years, we have only had two big thrusts in the BPI that meaningfully soared above the 50 percent level. It has been a tough climate for investing in gold mining stocks. So, while this is a start, we would need to see a catalyst to get something really going. On the previous two surges, the moves in the Gold Miners ETF were significant, as shown by the green arrows.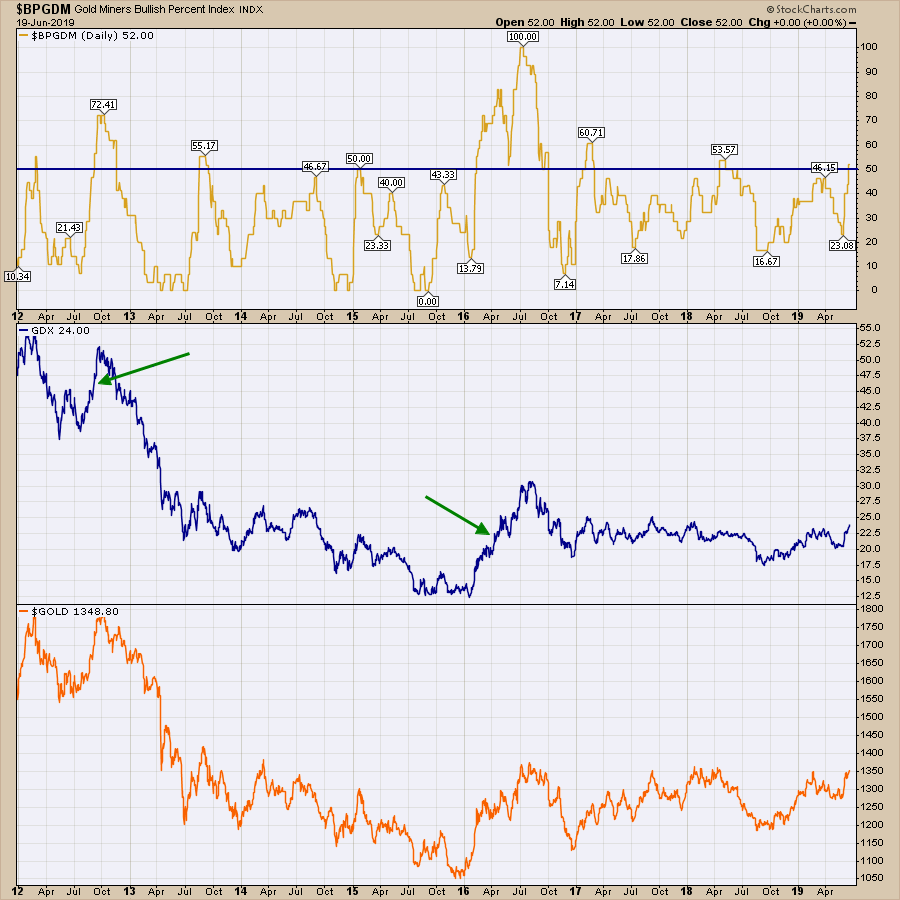 Here is a weekly chart of the Gold Miners ETF (GDX). The blue line is at the level GDX closed at on Wednesday following the Fed meeting. The setup couldn't be any more impressive to look at.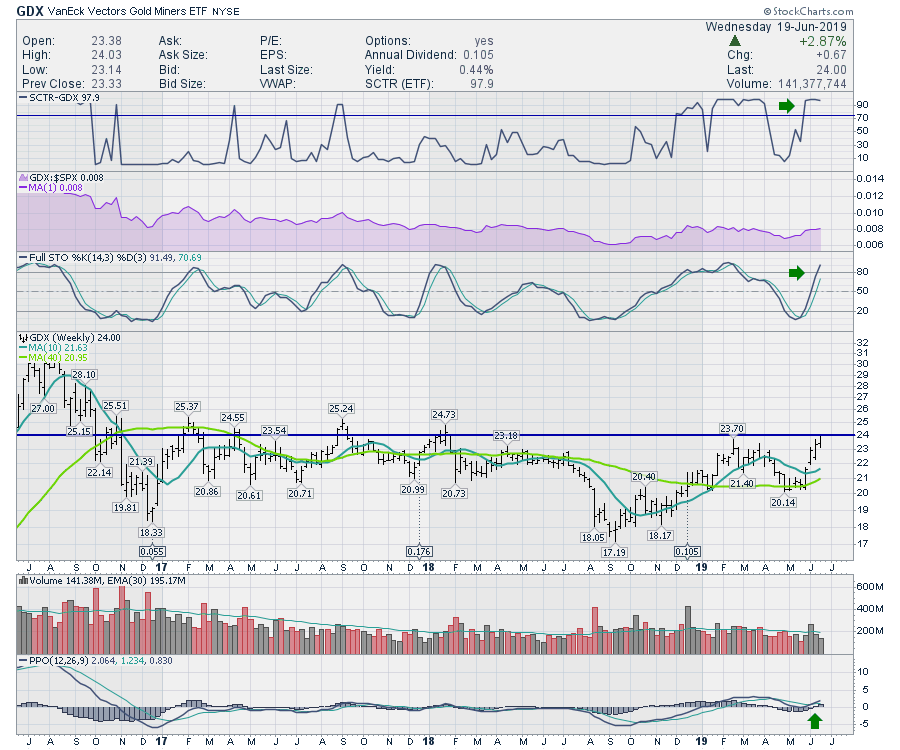 In overnight trading, Gold soared to new 5-year highs above $1360. Gold is now considered to be in an uptrend after breaking out of this massive base. This should attract investors to the Gold Mining stocks or Gold-related ETFs. There should also be a related move in Silver and Silver Miners.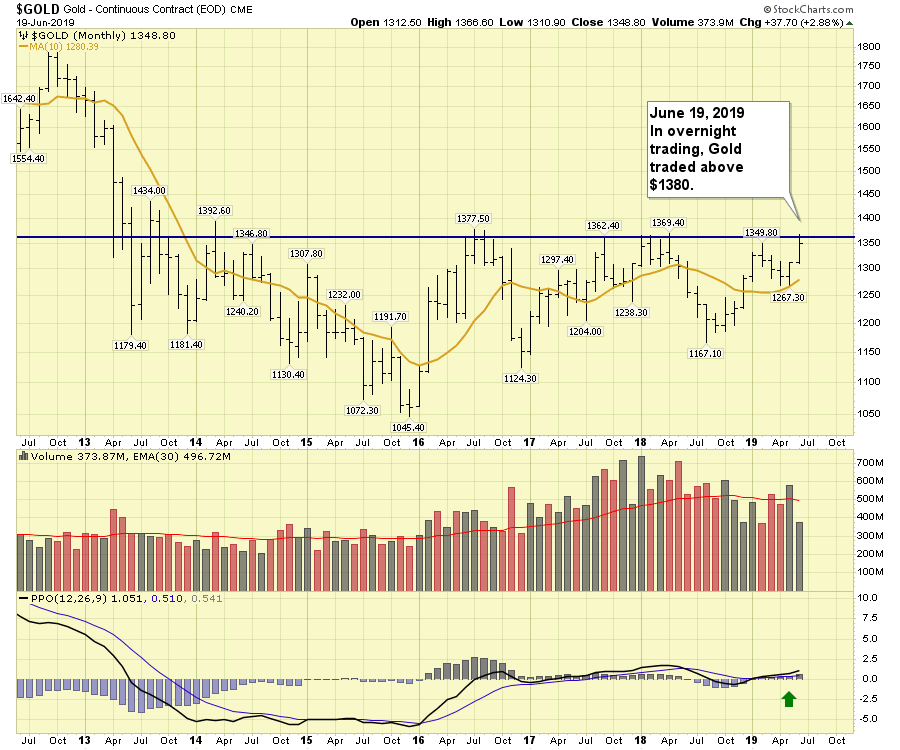 With lots of strong stocks setting up in the gold area, the SCTR ranking system can point you to a lot of nice charts.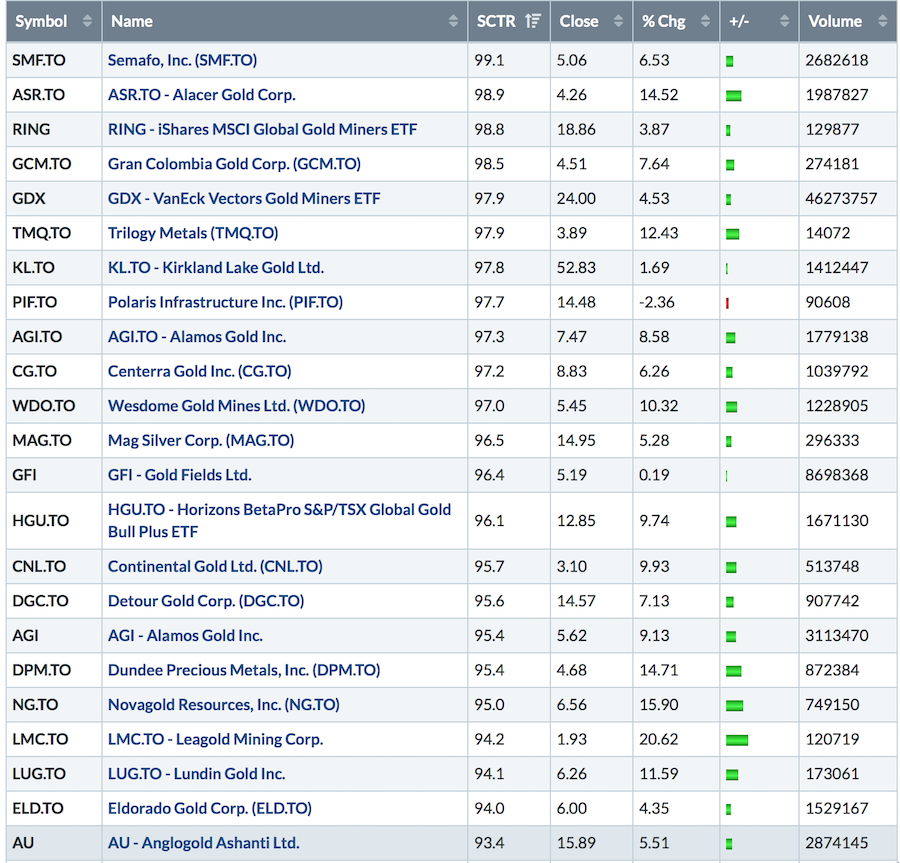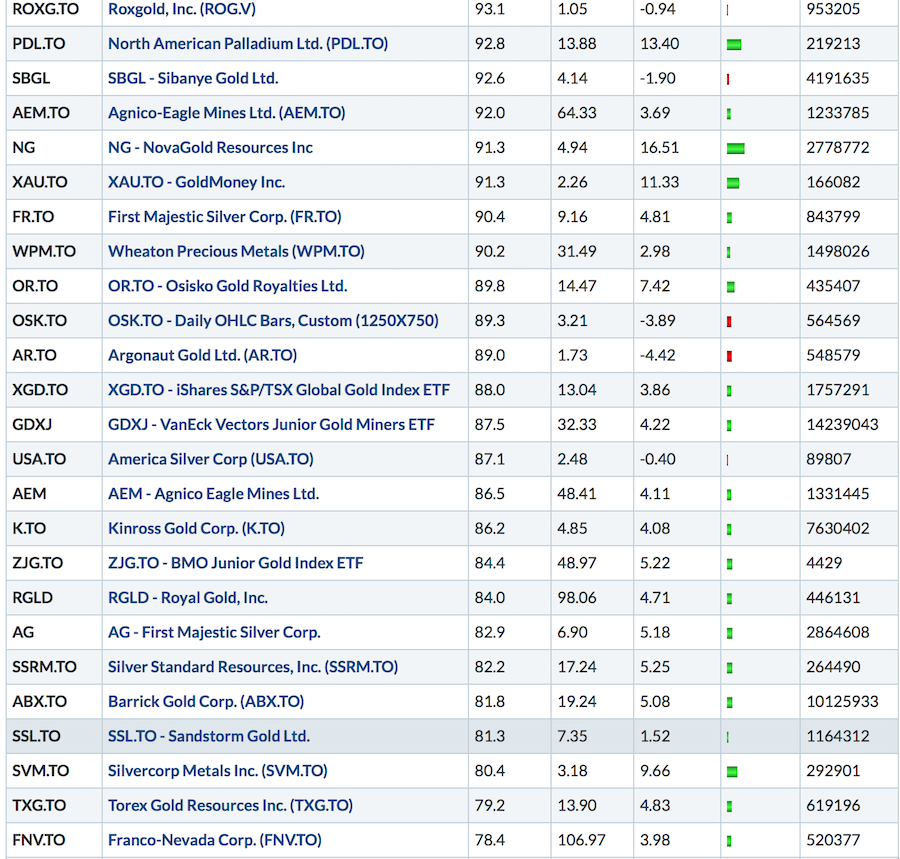 There are a lot of nice setups. With Gold breaking out to a new 5-year high, this should get the move underway. Remember that, when investing in commodity related trades, you need to trade them. Buy-and-hold strategies in commodity-related assets usually cause portfolio drawdowns. Remember to use stops.
Good trading,
Greg Schnell, CMT, MFTA
Senior Technical Analyst, StockCharts.com
Author, Stock Charts For Dummies
---
Want to stay on top of the market's latest intermarket signals?
– Follow @SchnellInvestor on Twitter
– Connect with Greg on LinkedIn
– Subscribe to The Canadian Technician