The market seemed to absorb the Fed meeting and Options Expiration positively. Going into the week, the indicators I follow were improving. Although the $SPX and $NDX closed down slightly on the week, the Russell 2000 closed higher. Volume surged on Friday heading into the G20, resulting in one of the biggest volume days of the year.
Below is the Nasdaq 100, with a horizontal line on the volume at Friday's level.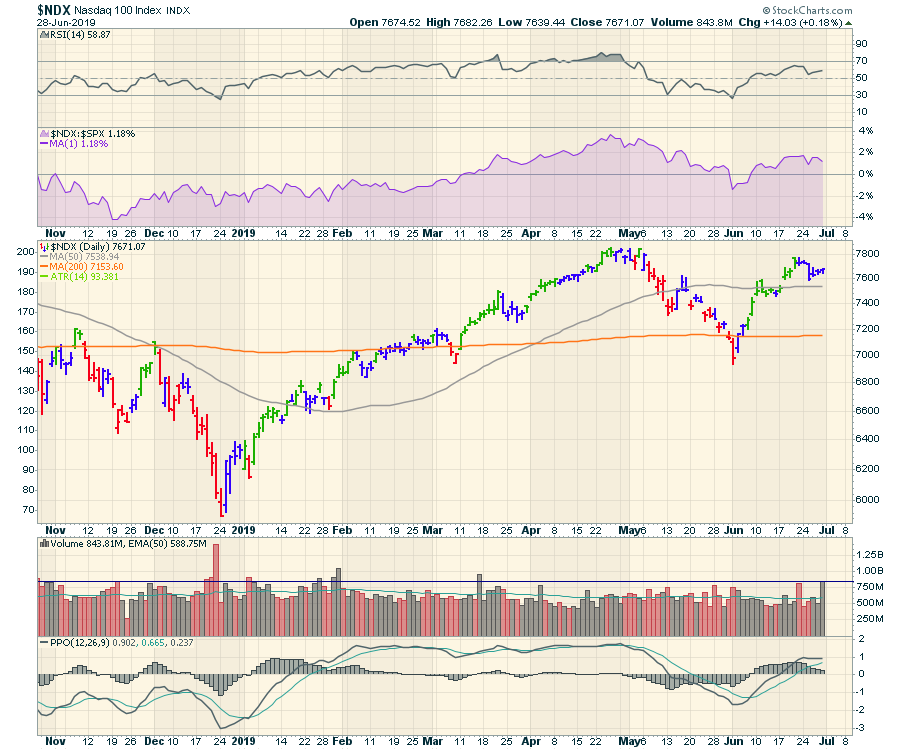 The $SPX had the same high volume. The two high-volume bars in March and June were the quadruple options expiration dates. Part of this is the end-of-month and end-of-quarter rebalancing. This was exceptionally high volume that we didn't see during any other month this year, other than January.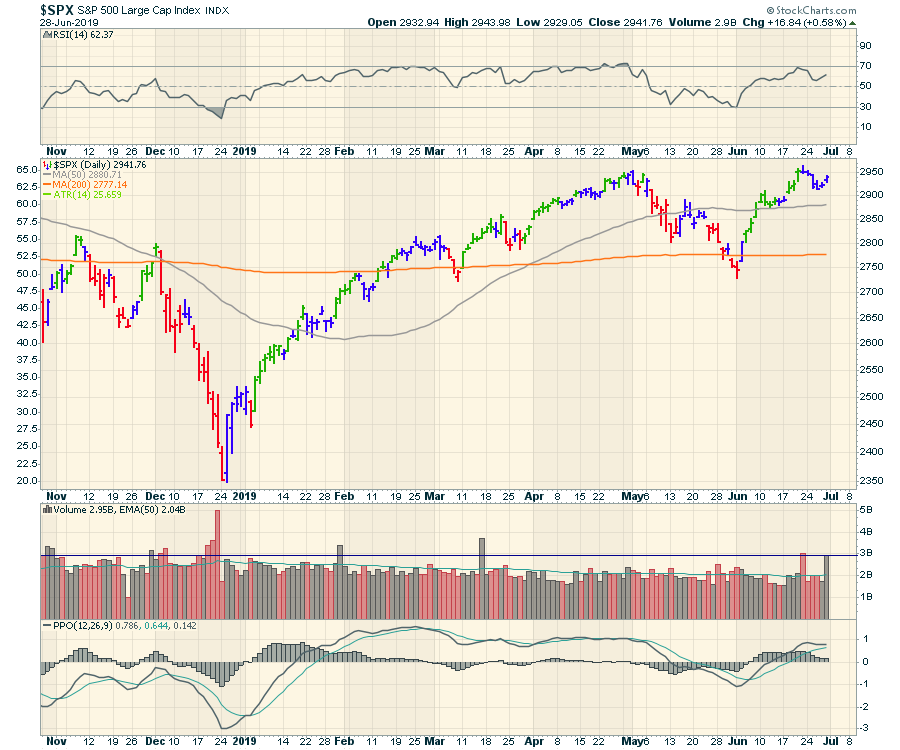 On this week's video, I went through some of the areas of the market that are picking up. Commercial trucks, banks, semi-conductors, transports and commodities all improved. Here is the jump on the bank chart.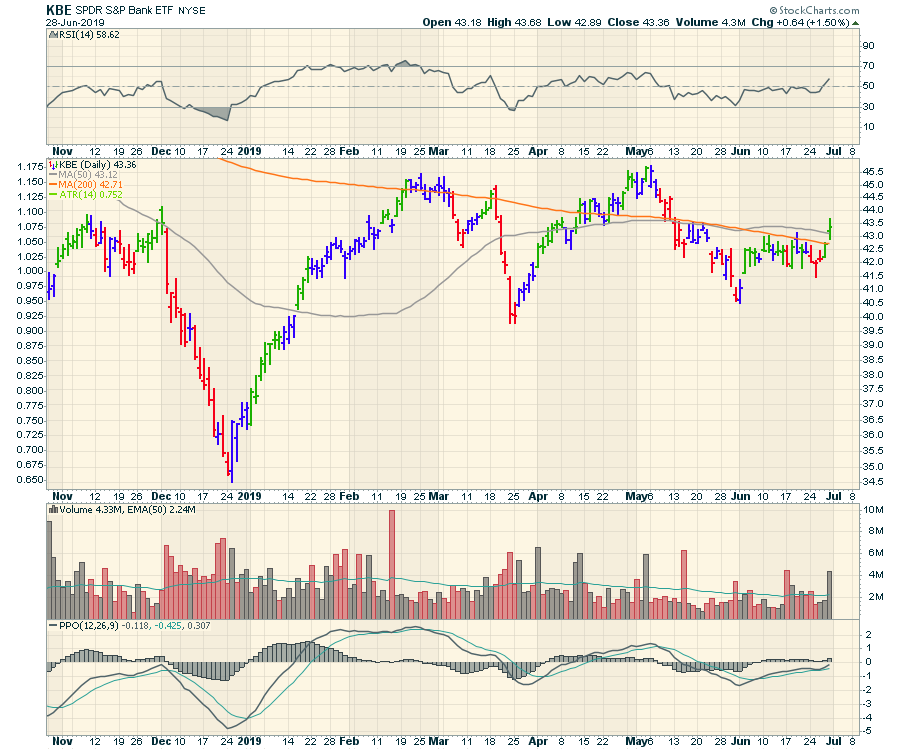 Energy is getting set up and it should be interesting to see if it can follow through after the OPEC meetings. Below is the chart of the Exploration and Production ETF, which delivered a full stochastic buy signal on this weekly chart. That allows us to set our stop close if it does not follow through.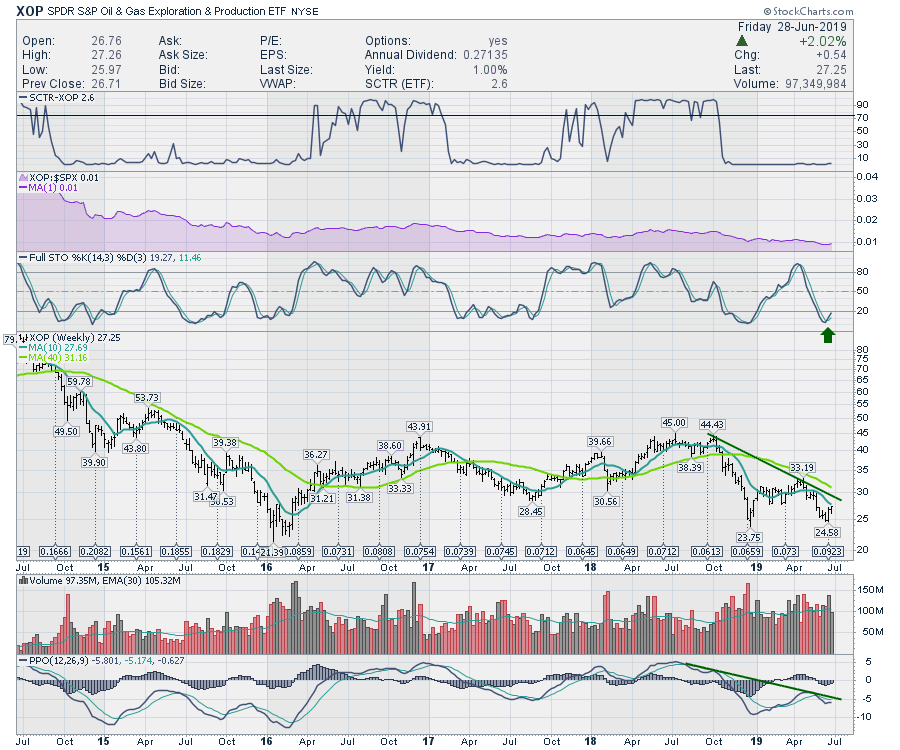 One area that seems weak is the Real Estate Sector. The defensive areas of the market have underperformed this week, with a bullish tilt towards the growth areas. Surprisingly, Technology and Communication Services also underperformed the average slightly.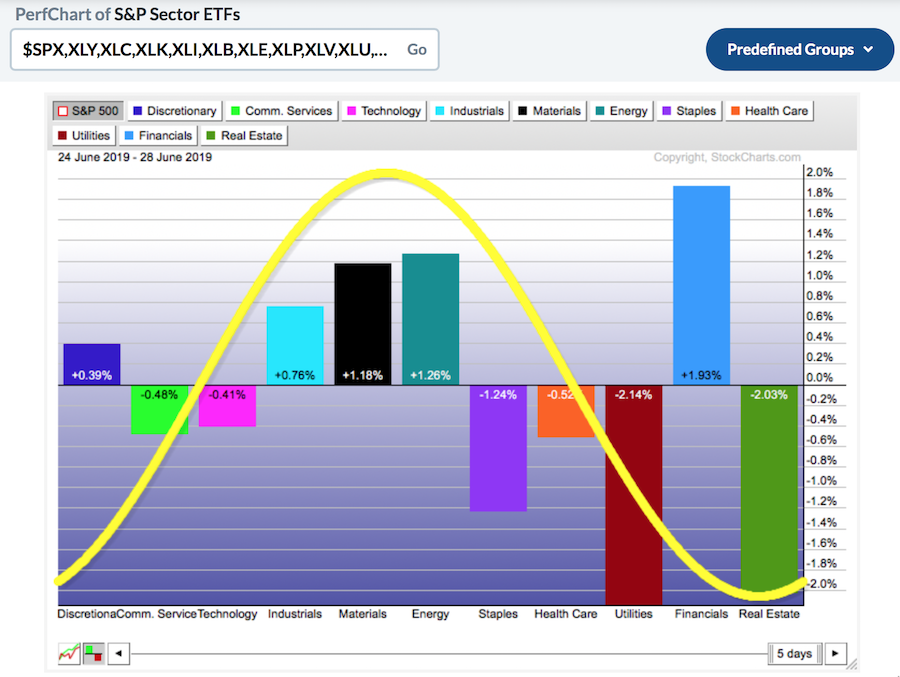 To put a bow on it for the half-year mark, the market optimism globally improved with the positive Central Bank messages worldwide, while the PMI data continues to come in soft. Click on this link to watch the mid-year market review video.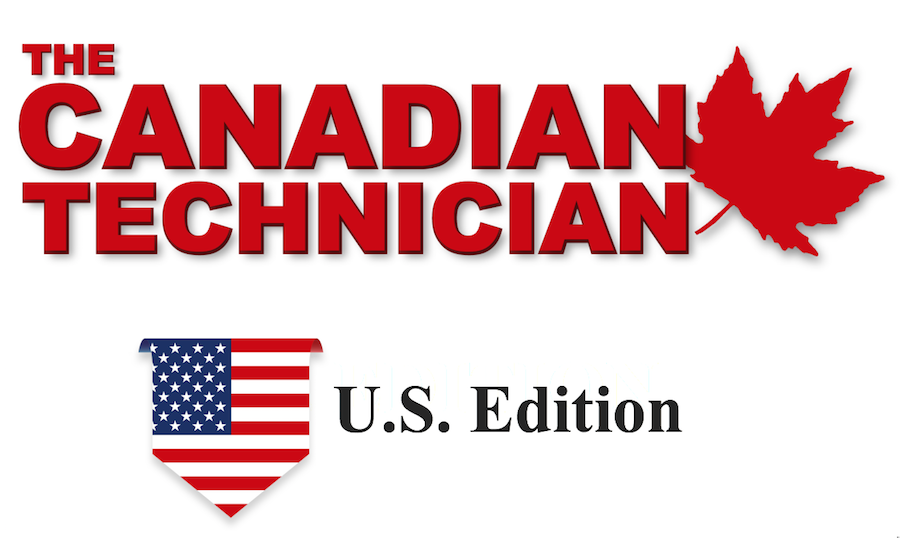 For me, the data continues to improve. The breadth got better, more industry groups headed higher and only the defensive groups were pulling back. In this scenario, I continue to expect bullish outcomes.

Good trading,
Greg Schnell, CMT, MFTA
Senior Technical Analyst, StockCharts.com
Author, Stock Charts For Dummies
---
Want to stay on top of the market's latest intermarket signals?
– Follow @SchnellInvestor on Twitter
– Connect with Greg on LinkedIn
– Subscribe to The Canadian Technician