It was another up week for the indexes, especially the S&P 500 and the Nasdaq 100. $SPX was up 49 points, or 1.65%, while $NDX stormed higher on the back of Alphabet's earnings and their massive $25 billion buyback, surging 2.32%(!!!). Those are big numbers. As you can see on the table below, the USA led the rest of the world higher.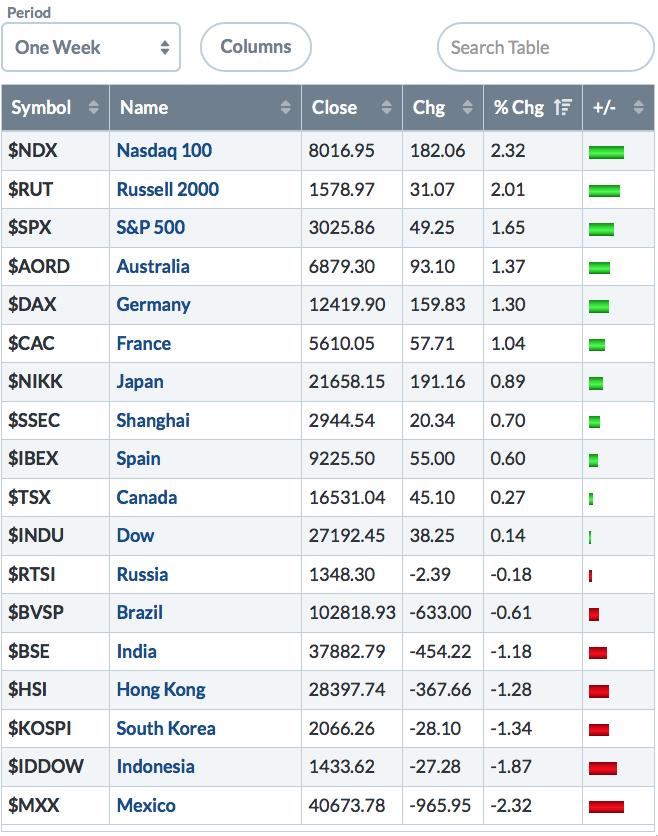 Once again, the market is going higher on fewer stocks. While it's nice that it is going higher, you have to be in those exact stocks to benefit, as the other stocks are starting to pull back. When the market topped out in September, we had a similar divergence. As an example, only 53% of the stocks in the Nasdaq are above their 200-day moving average. That's a thin bull market. So who is on the other side if Communication Services are leading the bull market?
Once again, the Energy sector is breaking down hard. When commodities are weak, it is usually important to pay attention, and they have been moving lower for the last 18 months. For many markets, the spring high in 2018 is still the high to be taken out.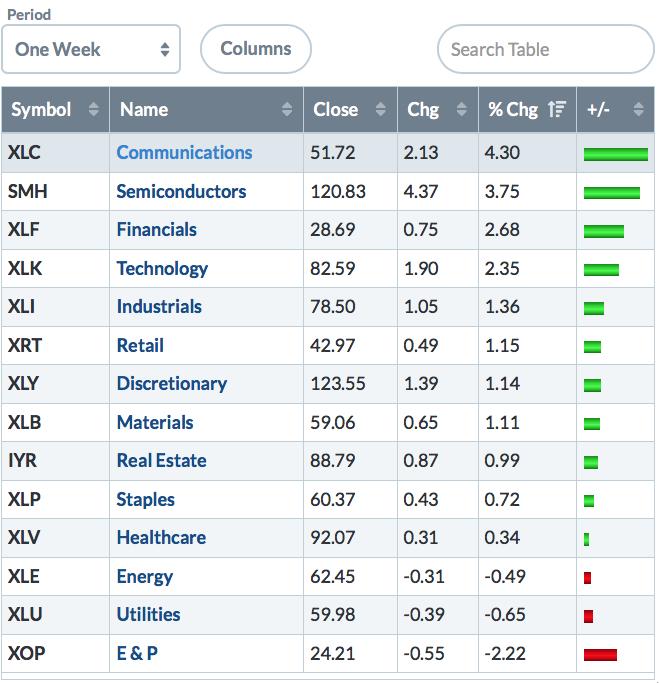 The chart of the $CRB is really weak. The momentum on the PPO is rolling over below zero, which is particularly weak, and the full stochastic is rolling over around 50. That combination is usually seen in big bear markets. (Notice the arrows.) If nothing else, we have a wake up alarm wrapped in the warmth of the bull market.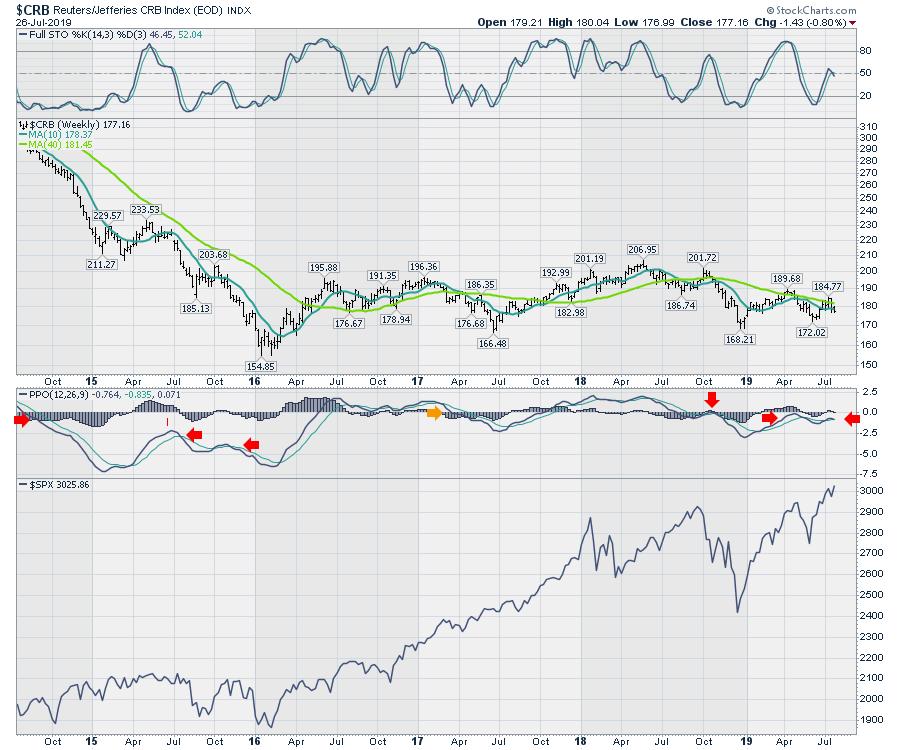 The Commodities this week were a mixed bag. Silver and Gold were up, but the silver miners and gold miners were down. I am not at all excited by the dismal performance of the industrial metals. If you are a big bull on global trade working out well, this is not the week to sit by the campfire and relax.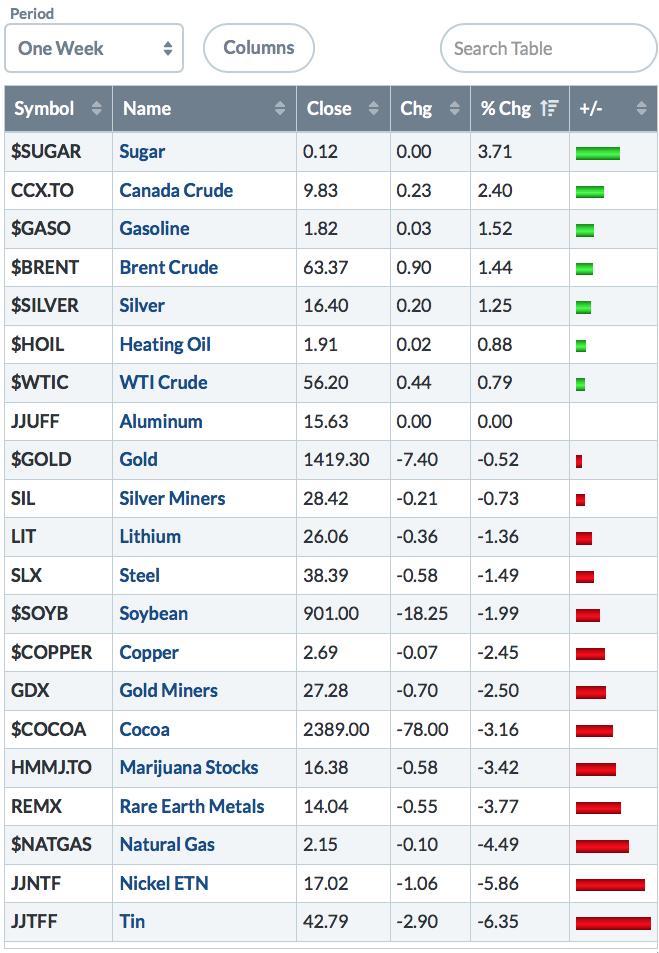 Copper couldn't be more tenuous. The bulls in the communications sector seem to be unaware of the wiring connecting their world. While some of it is fibre, the power cables have copper.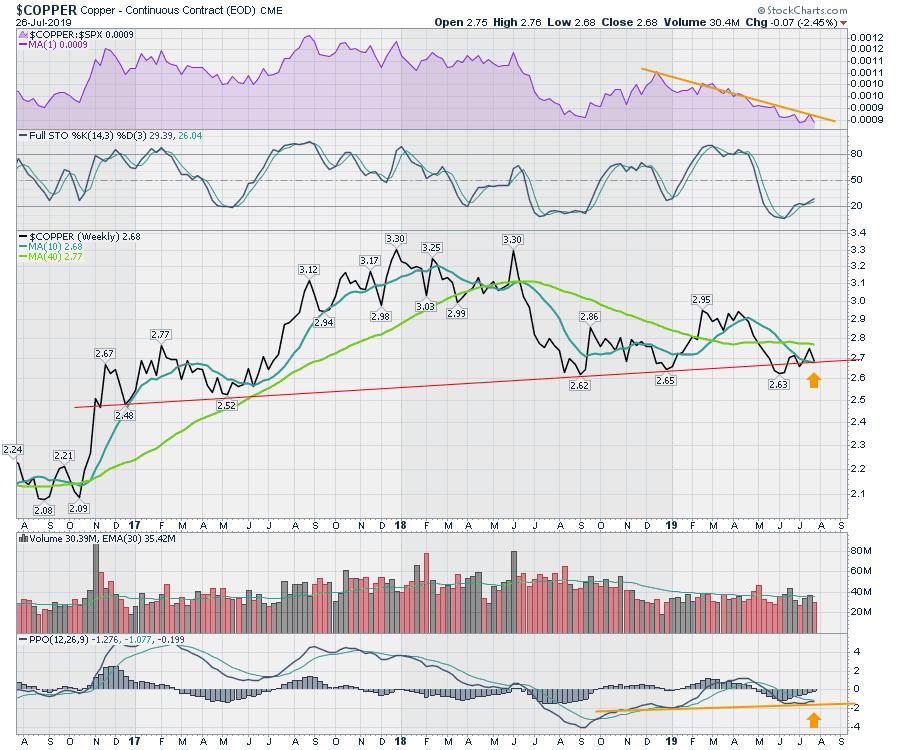 This week's video shows a lot more, but, to summarize, I don't plan on being caught napping in this big bull market. From what I see, the summer doldrums appear to be rolling in. Click this link to watch.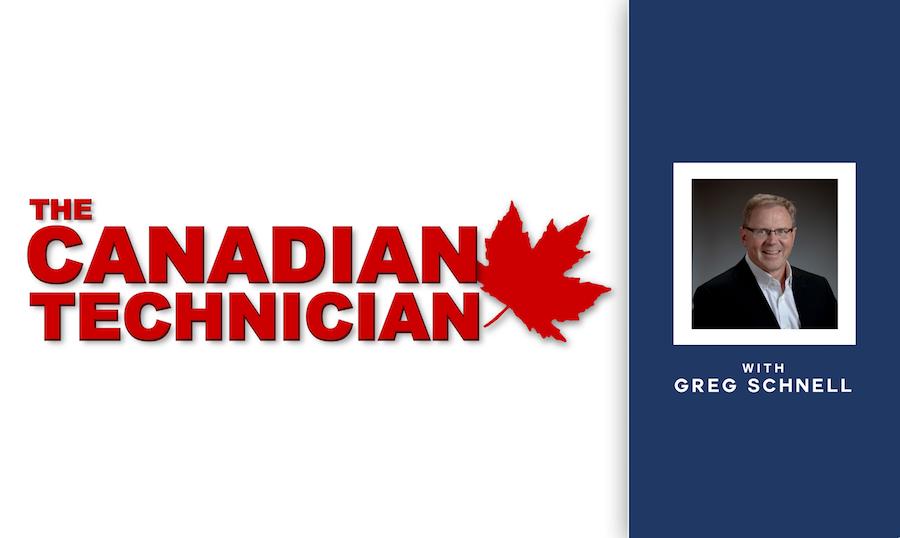 July 27, 2019 Weekly Review
In conclusion, the majority of the 49 points in the $SPX were on the back of Microsoft and Google. The protection for this big bull market is a relatively thin wrapping of new highs. I'll be watching for some industry changes coming in the next few weeks on the back of the Fed announcement. I'd be leaning to a "sell the news" event. but let's watch and see how the market responds.