The markets were up this week on trade deal optimism. The 1-hour chart below shows a Friday rally that gapped up, but then stalled out and lost 20 S&P points heading into the close.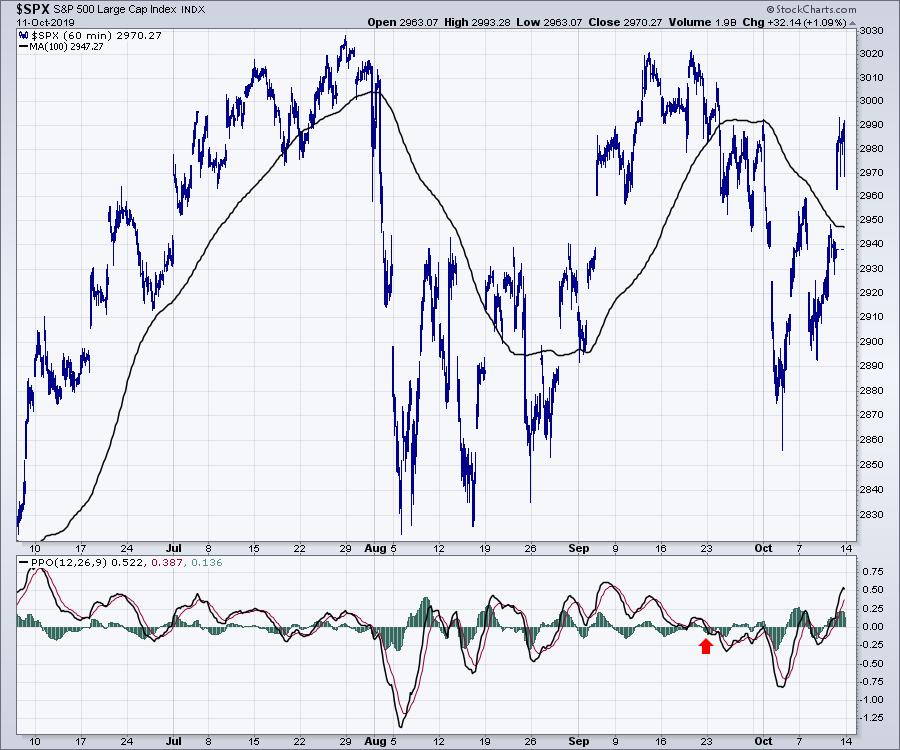 Looking for other bright spots, Apple (AAPL) broke to new highs and the markets in general improved. Semiconductors also had a good week.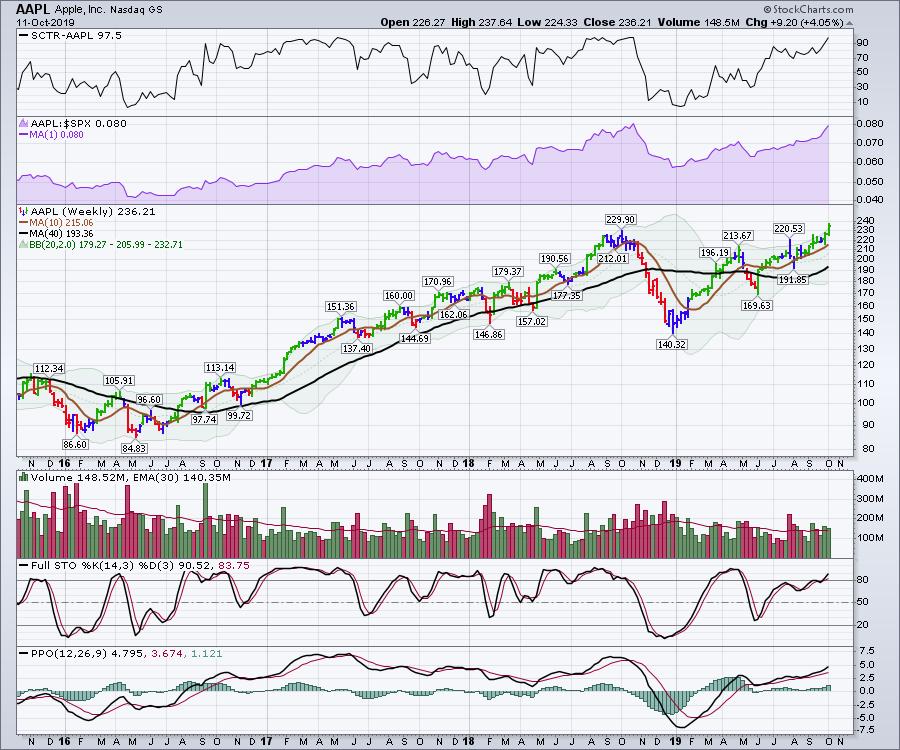 I covered off the currencies on the video as the US Dollar ($USD) seems to be stalling around the 99-100 level. It has been a slow grind lately. The chart below shows the price moving back to the middle of the two trend lines.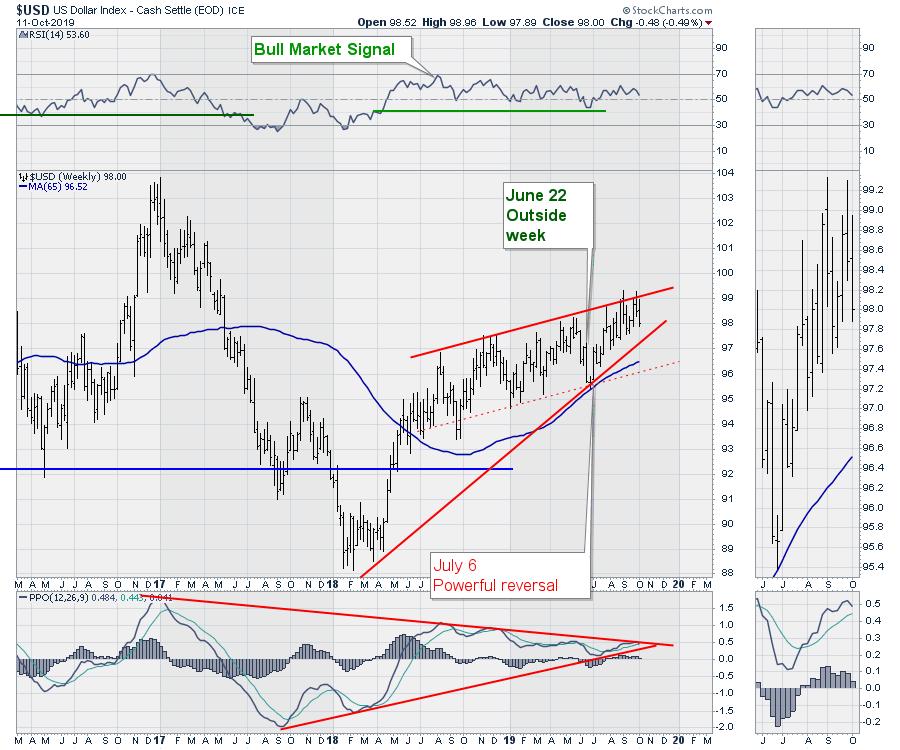 Emerging markets continue to be in focus. A breakout here would be a big deal after a 21-month down trend.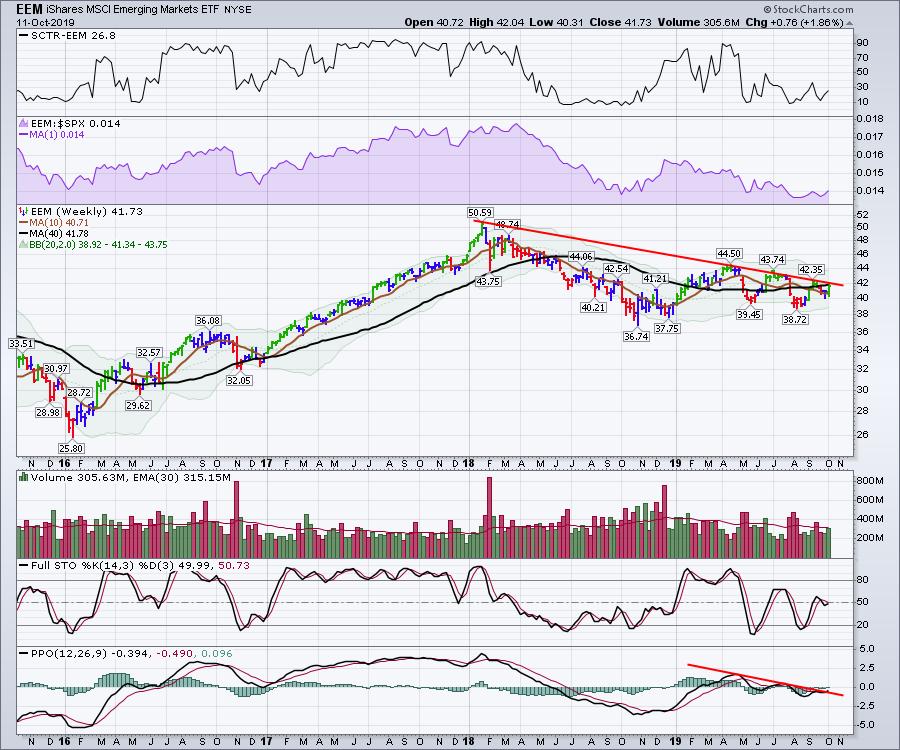 For some education, one of the key tools in StockCharts is the ability to create an industry group chartlist and save stocks with annotations. I highlighted how to create a comprehensive REIT listing and then massage the data by changing sort order.
Here is the link for this week's video, Skipping Stones.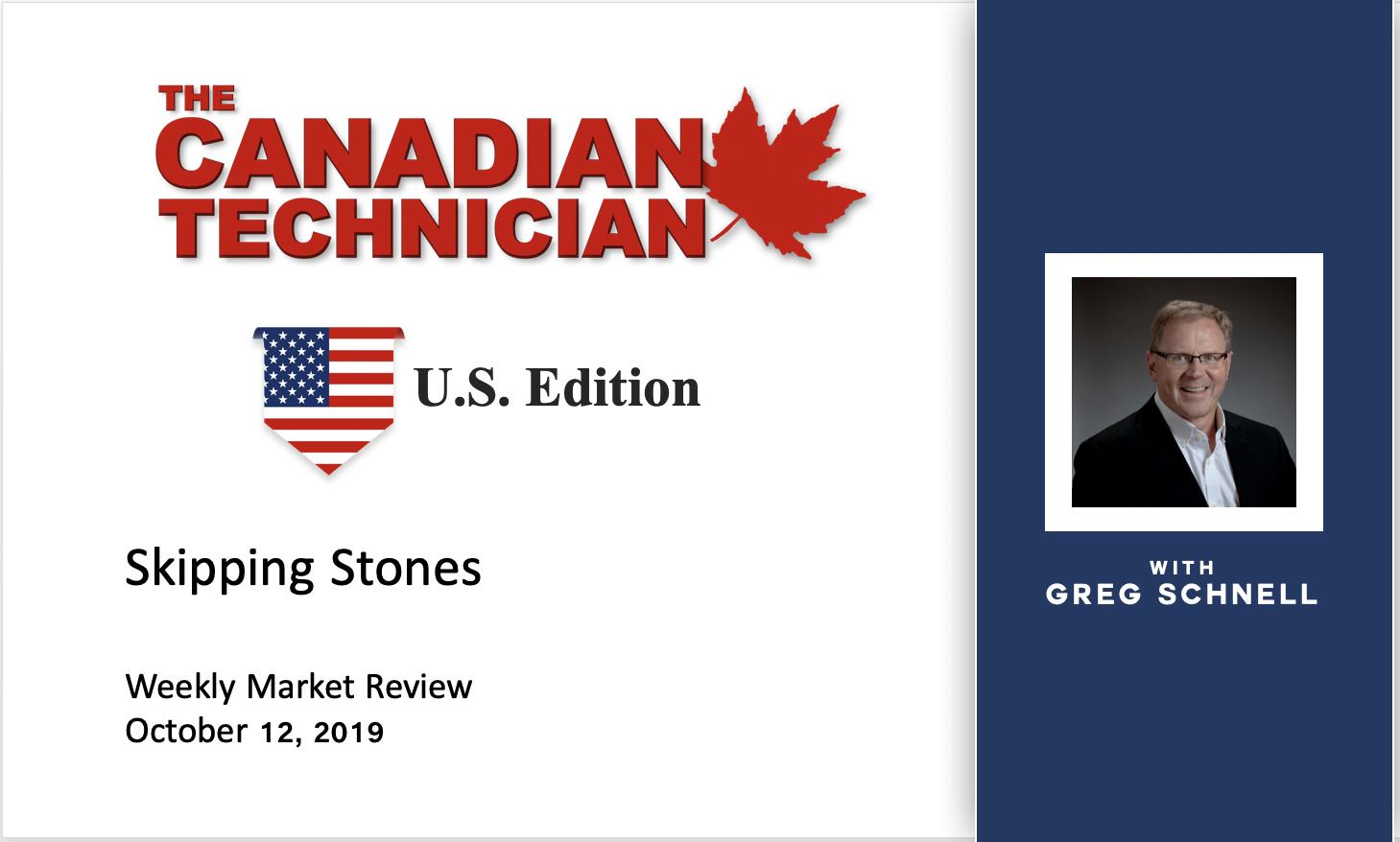 I'll be focused on how the market reacts to the China trade talks this week. Earnings start in earnest this week and many of the big banks report over the next few weeks. This will also create more market information as analysts upgrade their models. It promises to be a week where technicals shine to measure the acceptance for the trade deal as announced.