After months of 5% swings back and forth, the market is finally moving to the upside. The breakouts to new highs are occurring in three growth sectors while the remaining sectors are seeing some leadership stocks breaking out of bases.
Banking stocks broke out weeks ago, with JPM leading the way. Technology is breaking out as well. The Industrials sector (XLI) had a very bullish Friday breaking and holding a move above an 18-month range. The next steps would be to see the relative strength line on the purple area chart break above the green trend line. When industrials outperform, that is helpful.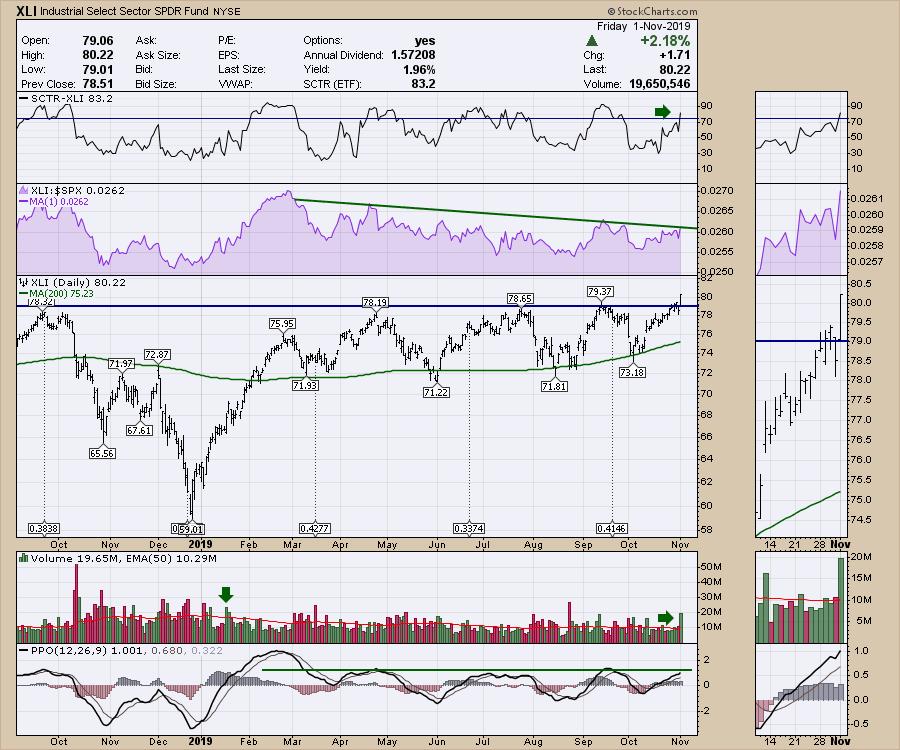 What makes the breakout on the industrials more significant is that a heavily-weighted stock in the sector is still struggling to find traction. While the $320 level has been support for all of 2019, Boeing (BA) seems to be making negative news headlines every week. As a technician, I keep wondering if the $320 level will hold. Is it just coincidence that the competitors' rival jet is called the A320? Lastly, the PPO seems to be turning down at zero, which is not what we want to see the momentum doing while trying to hold this support level. This is an important chart to watch this week.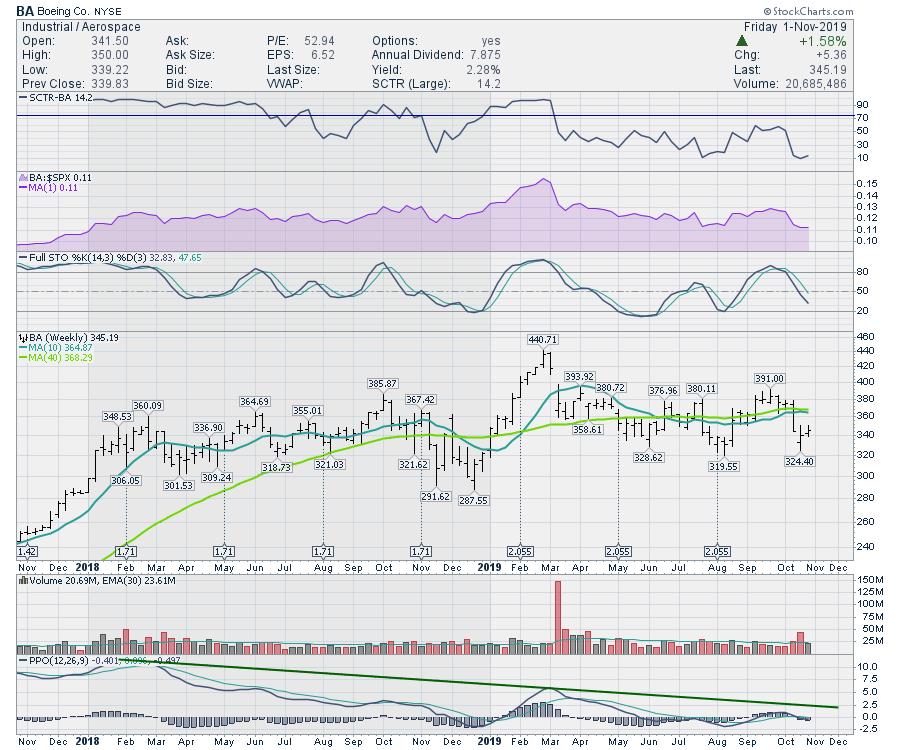 Looking at Airbus, EADSY is doing a lot of technical things right. First of all, it bounced off a resistance layer that has now become support. The momentum shown on the PPO is turning up above zero. That is also a very bullish sign. EADSY looks very good here.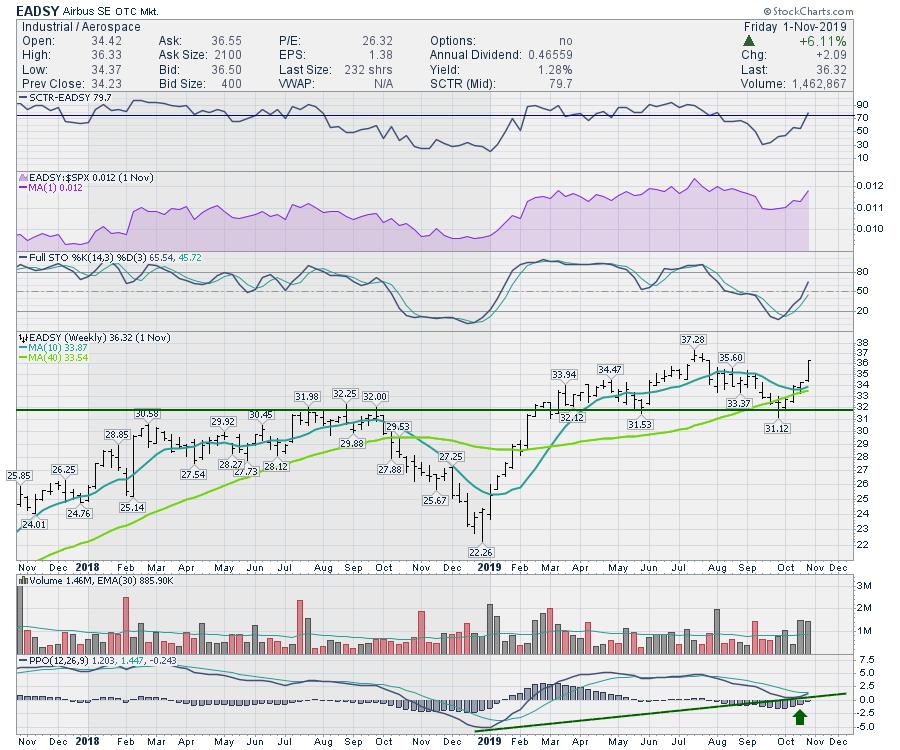 On this week's video, I sorted through the industrial sector finding areas of strength from multiple different perspectives, including analyzing the SCTR, using large-, mid- and small-cap methodologies, looking at the weight of the evidence from each industry group within the sector and eliminating stocks below $5. It's a quick watch, but hopefully you will find some ideas to help you take part in this rally.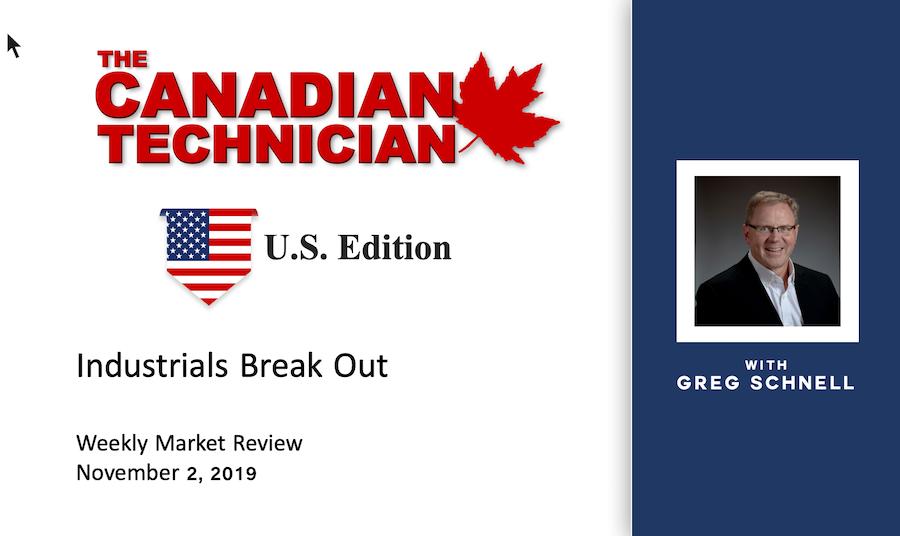 Thanks for following along! Have a good week!