It was another big week around the world, with almost all the global markets up big.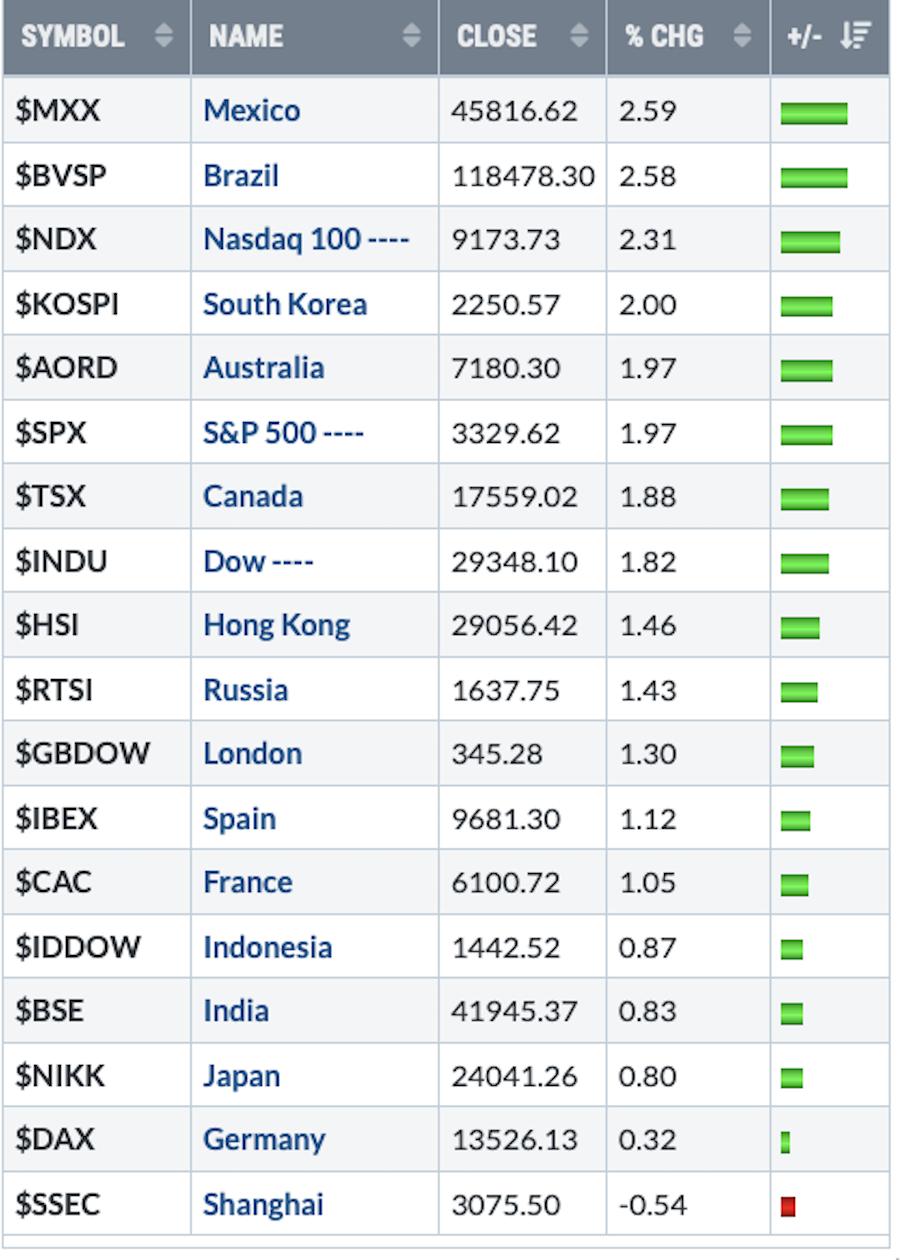 World Markets
While the Shanghai closed down marginally, all the commodity countries soared. If the Fed is trying to get inflation going, perhaps this is leading us down the road. Brazil, Australia, Canada and Russia all surged this week. Only Brazil didn't make a higher high, but it was close. Metals like copper closed higher and the Steel and Lithium ETFs also moved up. Even though the Shanghai couldn't move this week, perhaps we can see these commodities continue to climb and start a global reflation.
To me, this is the single biggest question. Can we get the global economy to reflate? There is an assumption that settling the China trade agreement (Phase 1) could restart some trade globally. The real question is, will it be able to restart?
Here is the chart of Copper. The breakout this week looks helpful.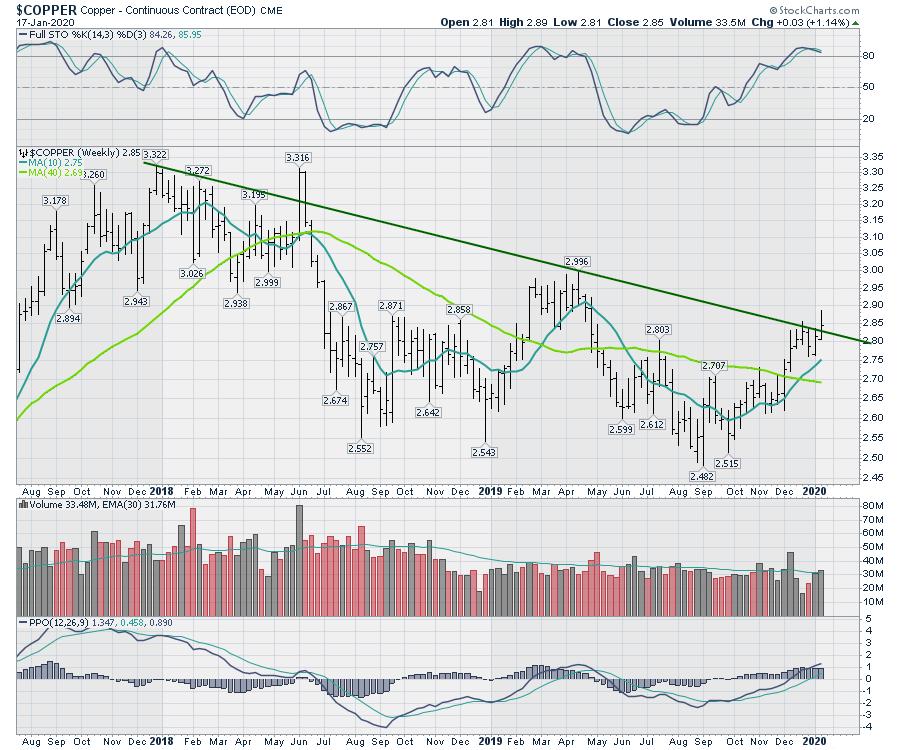 I like to watch the major mining companies for clues. BHP, RIO and VALE all made nice moves this week. This should give some indication that the global move in industrial metals/industrial manufacturing can start. All three companies have similar charts and closed Friday above recent consolidation. That is good news.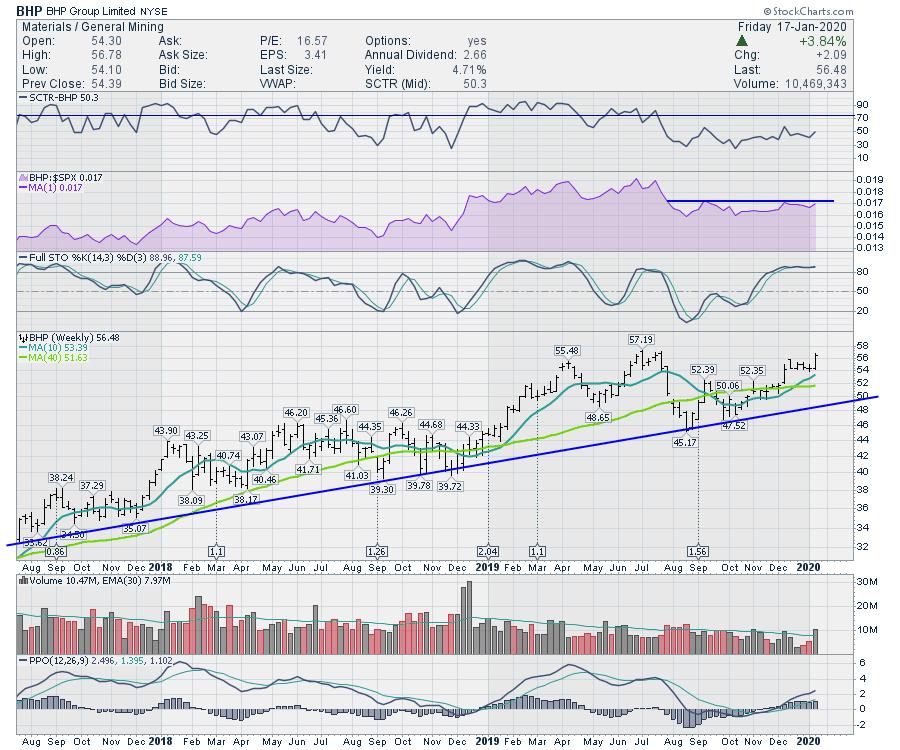 We'll also need to see main commodities like oil start to accelerate. We are in the center of the 2019 range. Other commodities like gasoline and diesel are trying to find support at their uptrend line. Oil is an important clue for global growth, so this chart needs to turn up.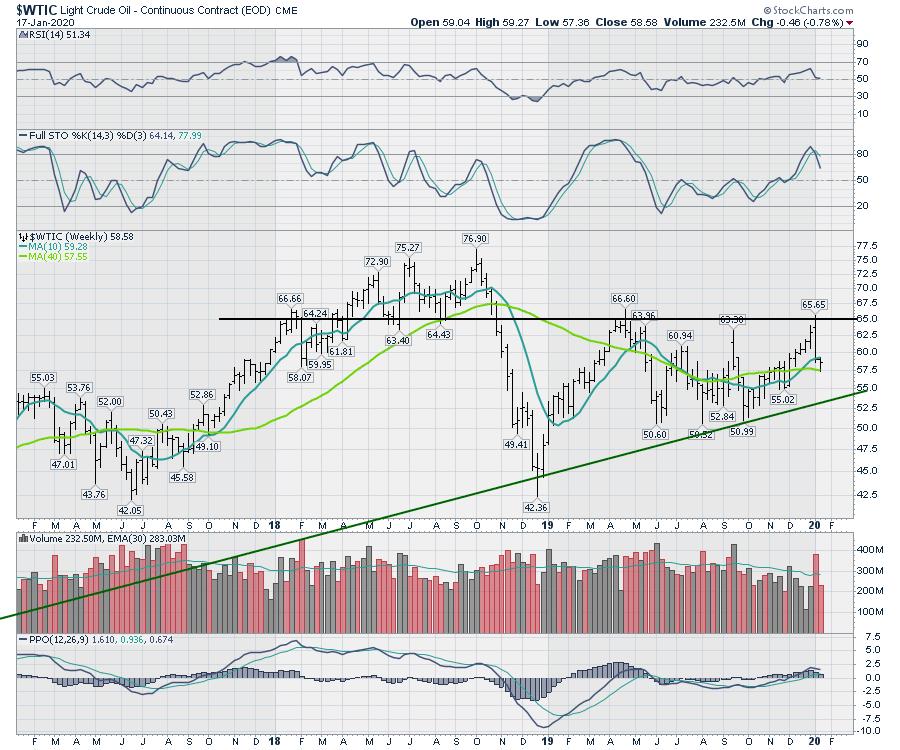 There are a few recordings this week that might have some more information about the current market setups. The first video discussed a new bounce in the marijuana names.
Marijuana Names Finally Light Up
On Friday's Market Buzz, I covered off financials, where there have been some interesting rotations of late. This video lays it all out.
Financials!
I also did a Canadian Technician video this week, where I highlighted some interesting changes on the back of the new housing numbers.
Hot Housing Numbers!
I think it will be important to watch how commodities perform over the next few weeks.
I will be doing a four live presentations this week. For the first one on Tuesday, I will be on the Wealth 365 Summit on Tuesday at 9 AM ET. You can register for free on this link (Summit at Wealth365). There will be 90 presenters across one whole week!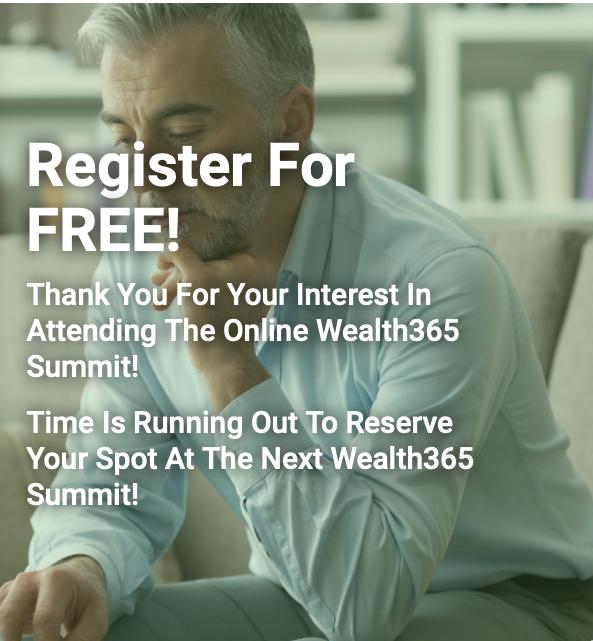 On Tuesday afternoon, I will appear with David Keller on The Final Bar. Please tune in as we'll be discussing the potential for commodities to go higher. Feel free to click on this link at 4 PM ET.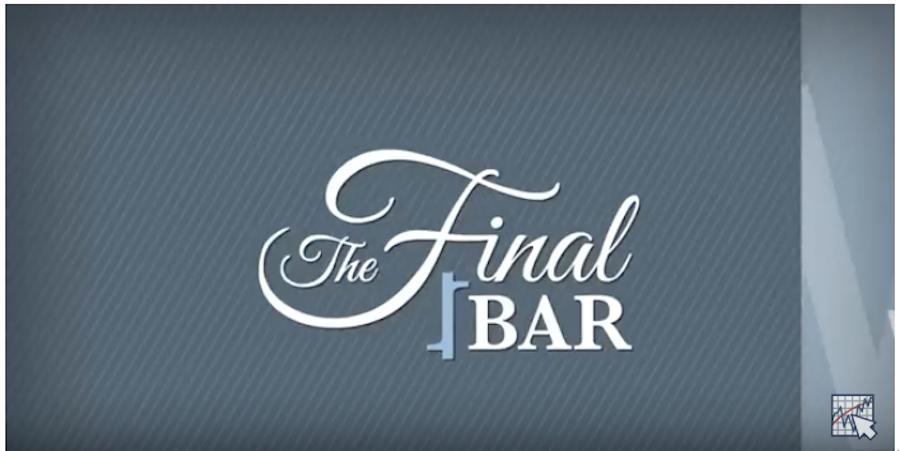 I will also have two shows this week on Market Buzz. Wednesday and Friday at 10:30 AM ET. Follow this link to connect for the live show.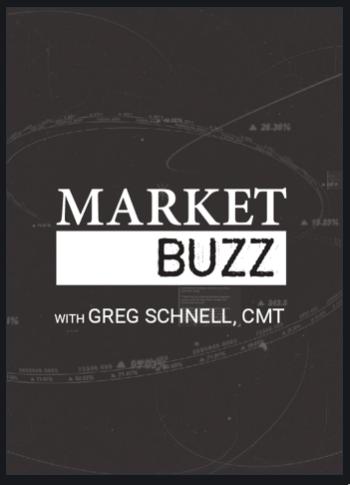 It should be an active week this week, as we have finished Options Expiration and it looks like we are very extended on almost all the weekly indicators. We also have a Fed meeting that starts during the last week of the month. With utilities as the top-performing sector, it might be time to rotate into some defensives. Stay tuned!