Usually, in a big uptrend, gold miners will outperform the shiny metal itself. With the video I produced at year-end for Gold, I mentioned that one of the caution signs was a PPO that was correcting below the trend line but above zero. The signal would be bullish until proven otherwise.
The last two days we have seen Gold power higher, but the miners are underperforming the metal - that is, while Gold has moved up almost $40, the miners are up only marginally. This is a pretty big red flag. When we show it as a ratio, this uptrend line looks concerning.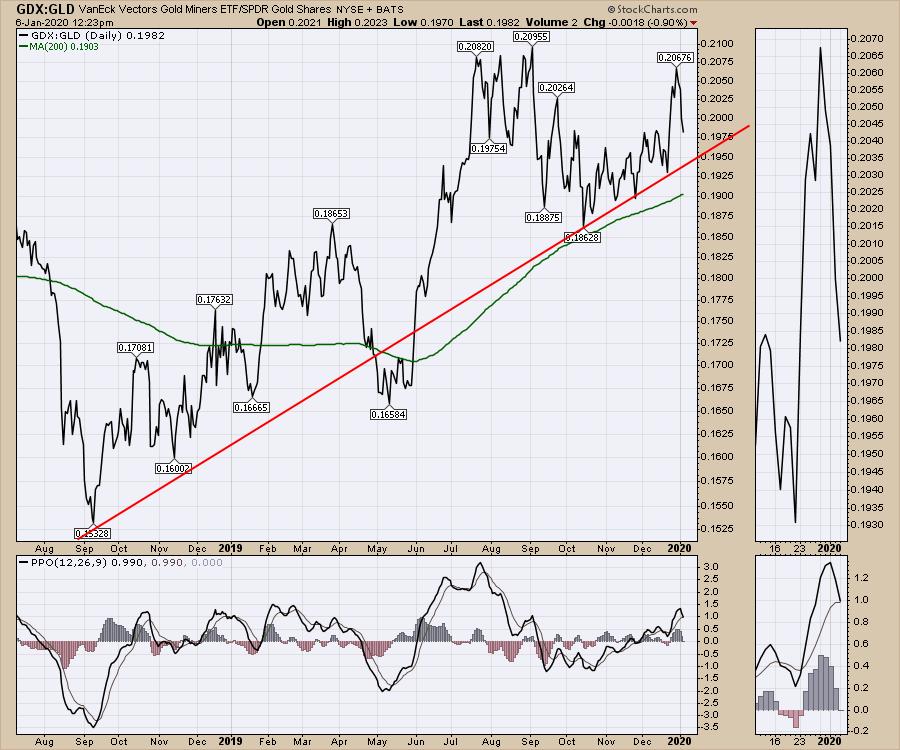 The video covering Gold can be found here.
Gold Stocks Rock
The bottom line is that the picture of gold miners continuing to climb looks suspicious. For me, it means tightening stops or reducing position sizes until the picture improves. If a $25 surge in gold can't lift these gold stocks, that's a problem!