There are some nice charts that have been shaping up in the industrial metals area lately.
Steel Dynamics (STLD) is breaking out to 8-month highs and is just short of new 52-week highs. As the industrial economy starts to pick up, these names could be well-suited for a big push higher. The SCTR is right around the 75 level and is holding up there better than it has at any time in the last two years. The PPO is at 2-year highs as well. Compared to the $SPX (shown in purple), there is a moderate uptrend of outperformance.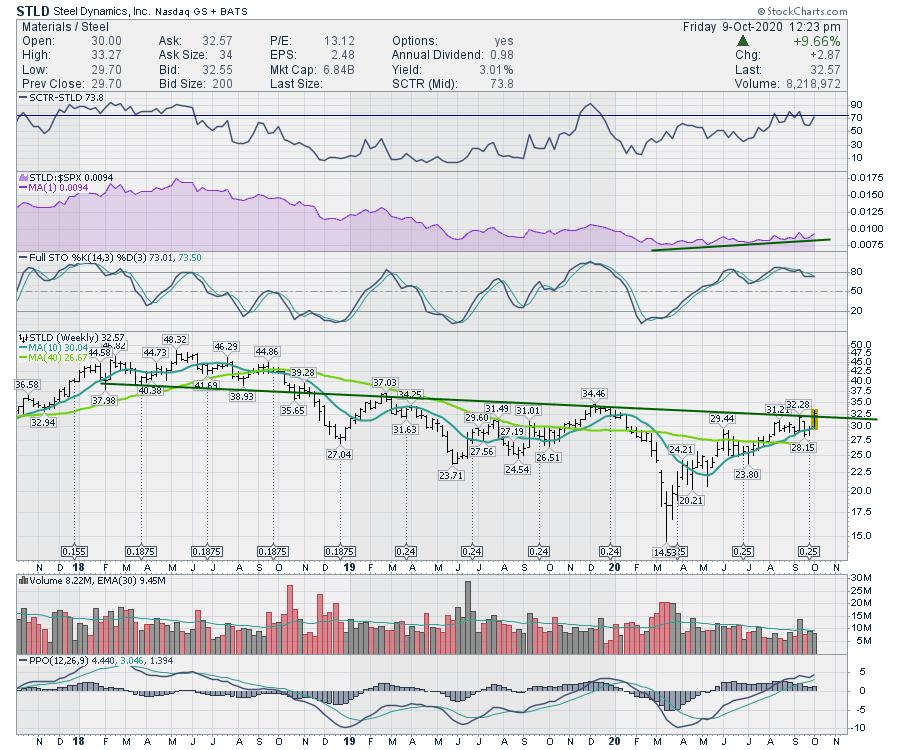 ROCK continues to make additional steps higher. This chart is one of the steel leaders.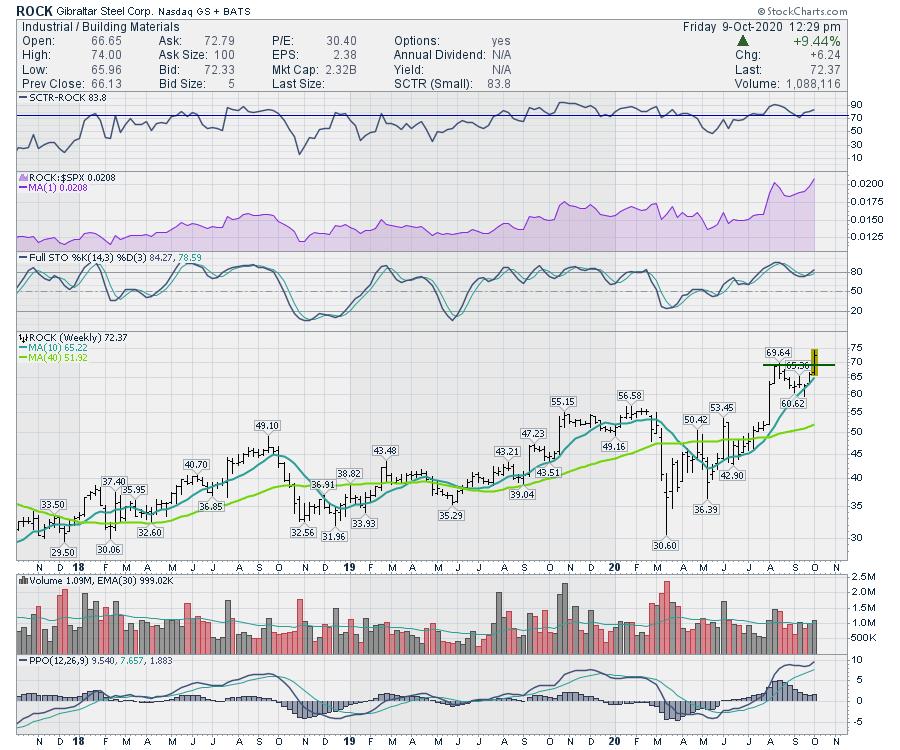 Hudbay Minerals (HBM) is another nice chart. This week, it is bouncing off support around $4. The stock recently made new 52-week highs, pulled back and now looks like it is resuming the uptrend.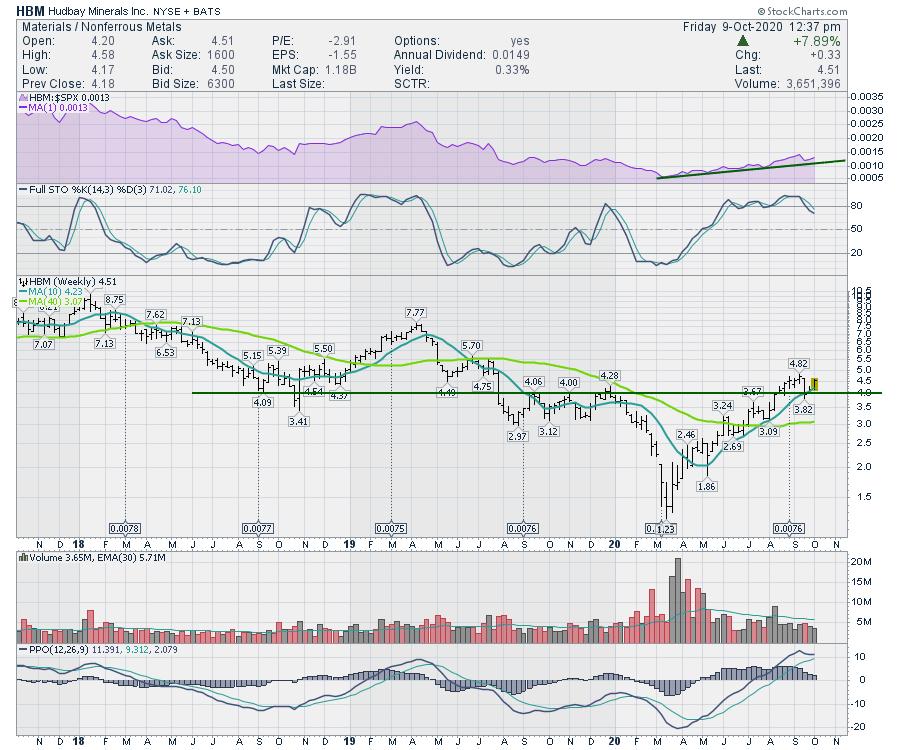 Recently, I have been focusing on the electric vehicle theme, and you can sign up for a free newsletter at GregSchnell.com if interested. The second tab will take you to the signup page.
As well, the video I did with Market Buzz is now available for viewing, but here is a link.
The Move To Electric
I continue to follow some of these industrial metal names. They look set to break higher in a big way. Steel is one of the biggest raw materials in solar fields.