As we close the door on 2020, I thought I would highlight three top Canadian companies that had great growth this year that are listed on both sides of the border. These names are working on both sides of the border but I think you might not know they are Canadian. The third name might not be on your radar yet! As America's friendliest neighbour, we need to celebrate all the ways we can work together as the world starts the recovery out of COVID. Maybe these ideas can put a little cash in the stocking in 2021.
The top Canadian company by performance, listed on the US exchanges, was Ballard Power. The stock is up 224% over a 1 year period.
Ballard Power (BLDP.TO, BLDP)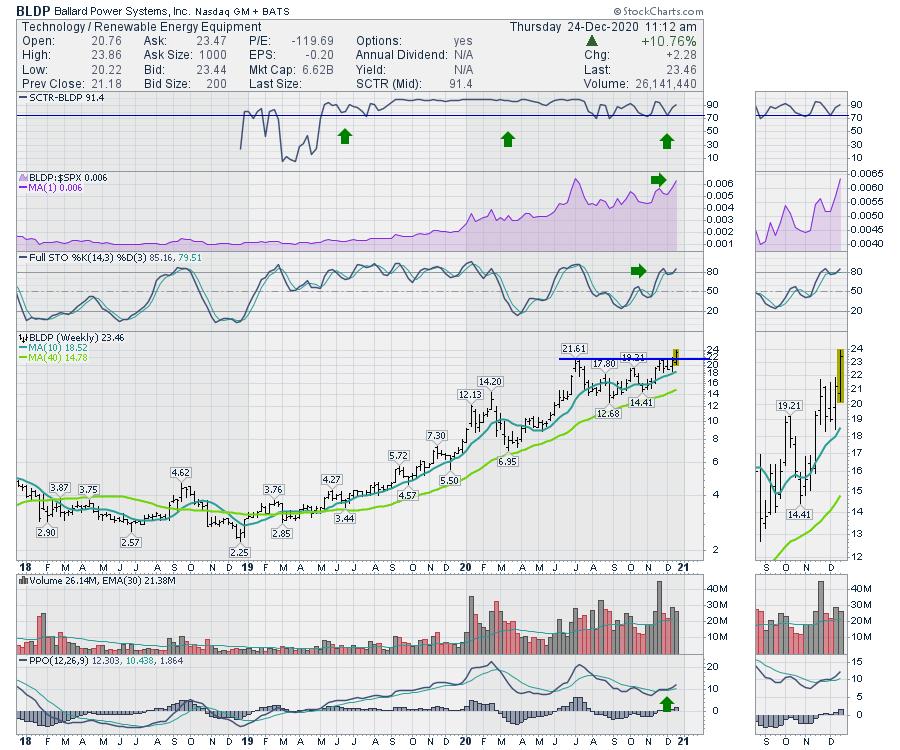 Shopify (SHOP.TO, SHOP)
Shopify is one of the strongest names in online commerce and with the breakout in the last 2 weeks, it appears to be firing up for another push. Shopify is up 200%! That's smooth.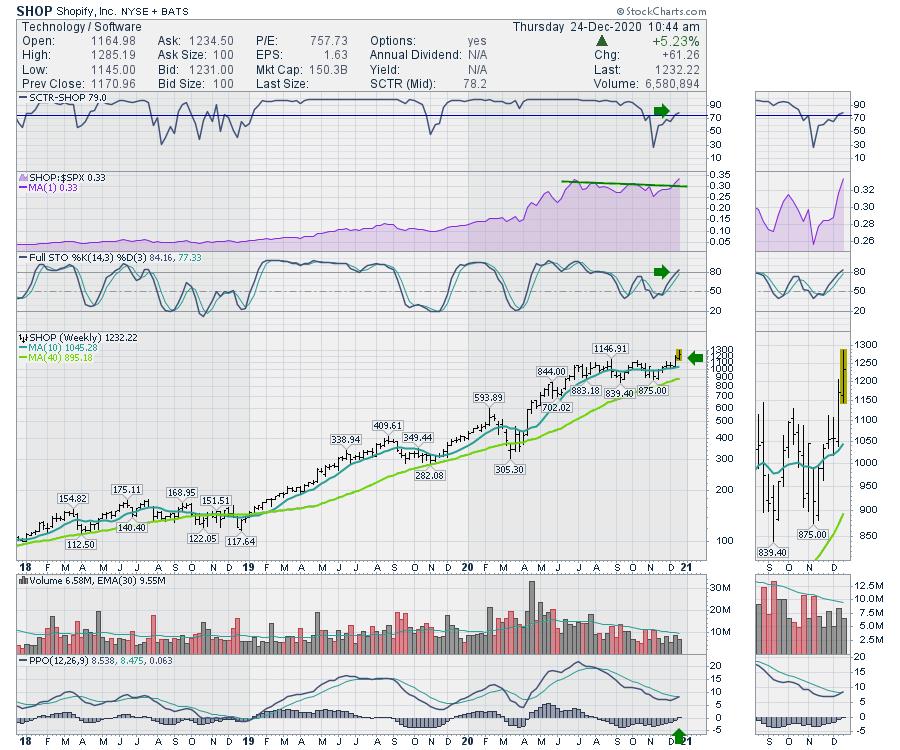 The third name is a relatively new one and is showing the same sort of growth. It is only up 136% this year! The stock IPO'd in August 2019 and continues to run. This week it is breaking out of the flag pattern but it looks like there is a lot more growth to come. Full disclosure. I hold a position in Lightspeed.
Lightspeed. (LSPD, LSPD.TO)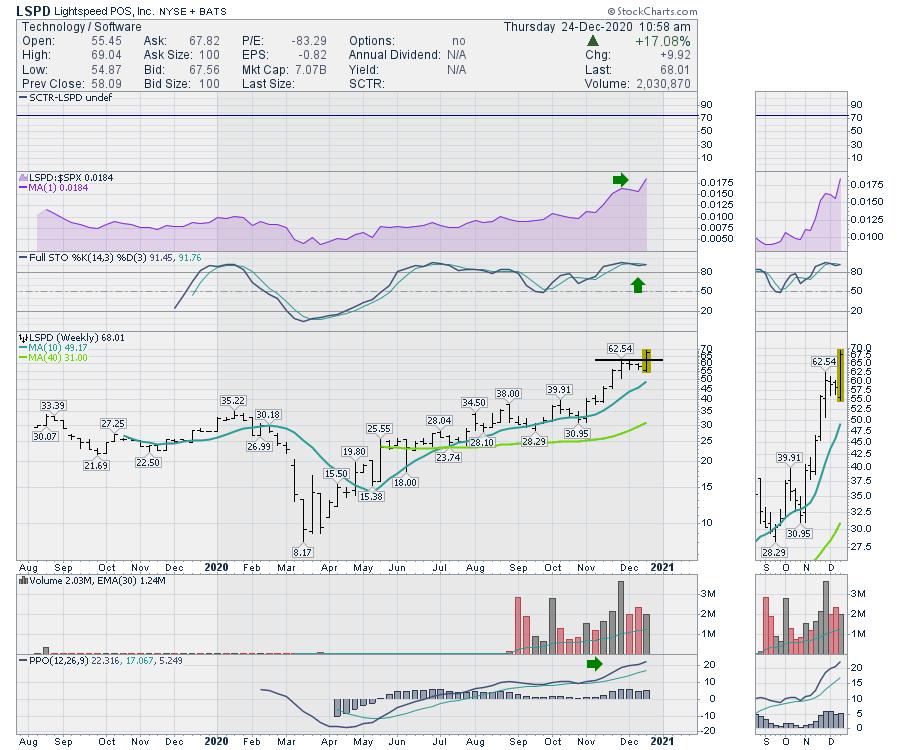 As we can't get together and celebrate this year, perhaps we can continue to share our best ideas. All three of these look set to continue.
Wishing you a wonderful holiday season and a wonderful, successful 2021.
I produced an article on StockCharts Youtube channel called reflections 2020 that will air between Christmas and New Years. I would encourage you to check out the whole collection of authors with their reflections of 2020 and what they expect for 2021. I am also leaning towards Energy. Solar, Wind, Oil, Gas, and Nuclear.
Good trading,
Greg Schnell, CMT
GregSchnell.com