With the election in Georgia pointing to a split senate, many of the trade ideas related to the Biden platform took flight on Wednesday.
Infrastructure
Healthcare
Marijuana legalization
Green Plan
Caterpillar (CAT) is associated with infrastructure buildout.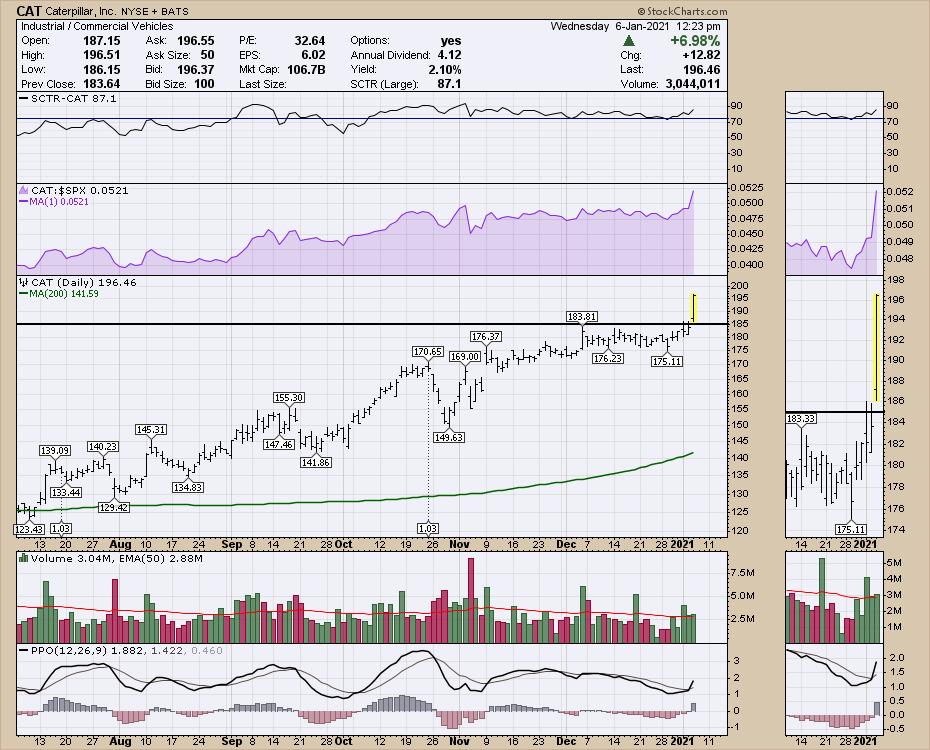 Humana (HUM) represents one of the stocks that also did well under the Obama Administration.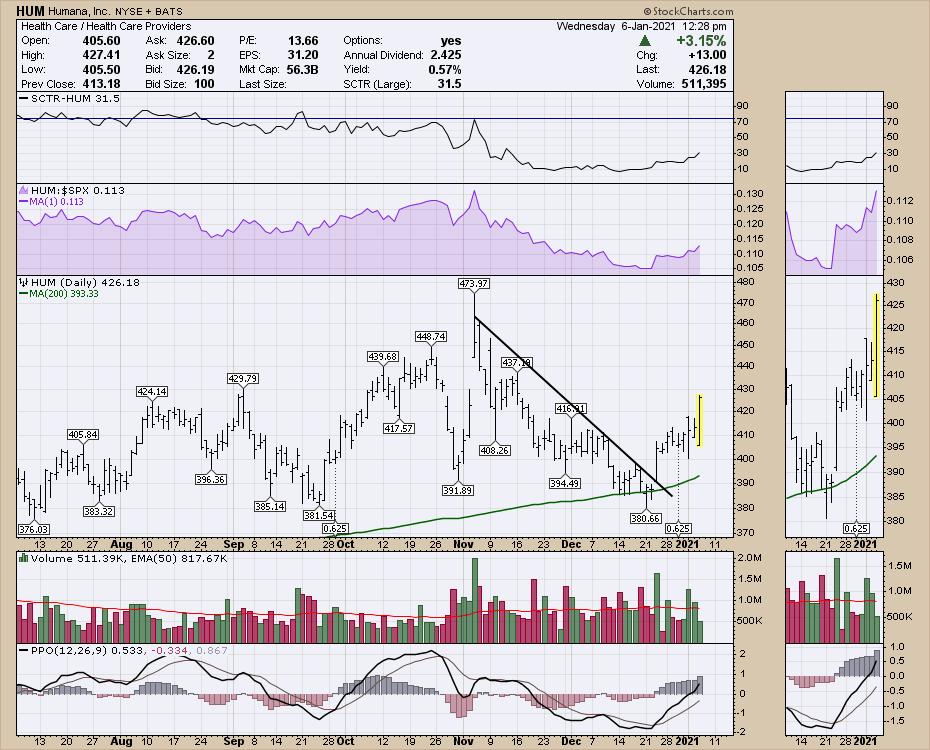 Marijuana legalization just got a little more likely.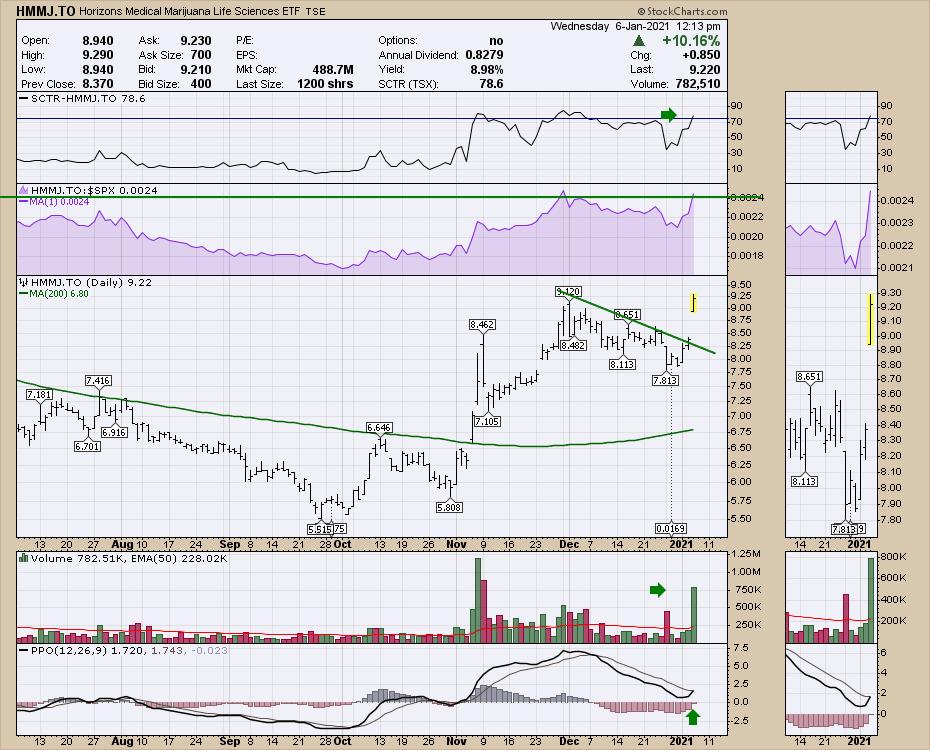 The New Deal with a move to electric was underway and the volumes the first three days of this year suggests more interest.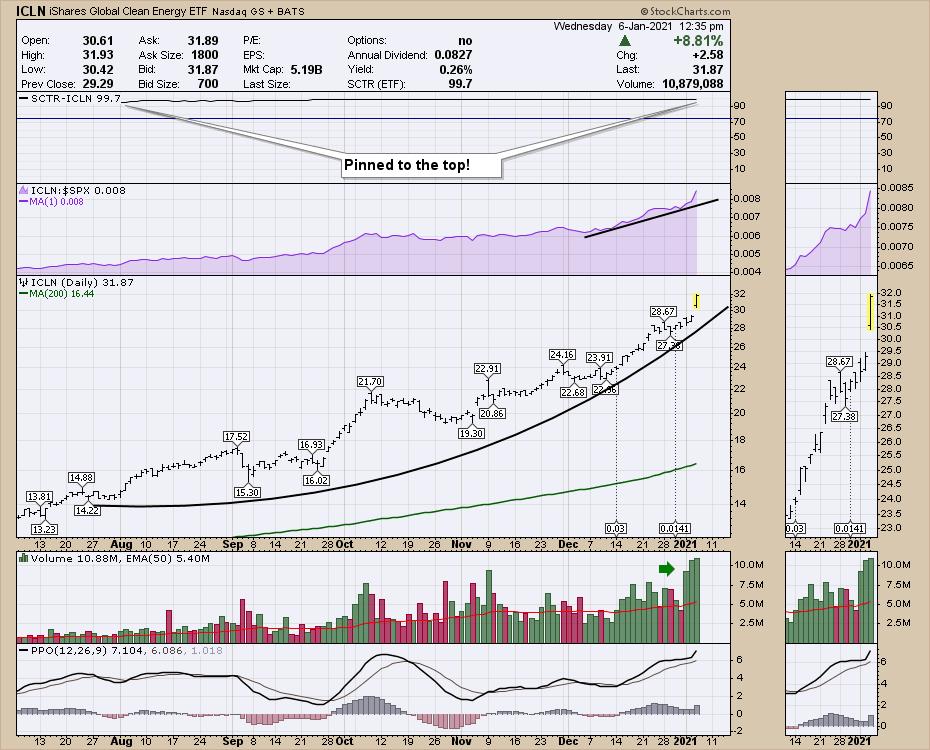 When times change, don't be afraid to change with them!
These charts do a great job of showing interest in these areas under the new administration. Below is an example of Humana after the Obama Administration took office.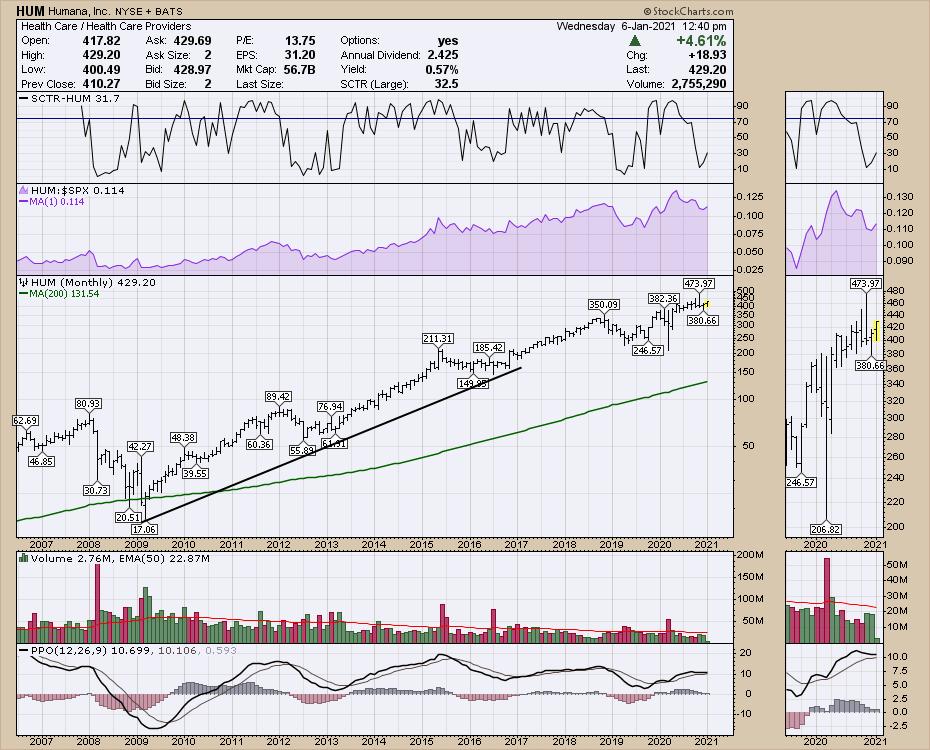 Happy New Year!