We continue to see the vaccination program spread out across the world and the pressure for new supplies is coming hard and fast. It seems everyone who wants a vaccine is suggesting the sooner the better. Others appear to not be interested. The real question on the vaccine is can we get to a place where we have enough people vaccinated to stop the spread?
This question is more than just about ourselves. The airlines are one of the most obvious places where these two different groups collide in beliefs. Through the week, I heard CNBC interviews with some airline CEOs. Not only do they have US policy to reckon with, they need to work within the various country perspectives.
All of the CEOs suggest extreme pent-up demand, and their current thinking is that they'll be trying to keep prices low to get people flying again. Will it be a negative COVID test or will it be a vaccine required to fly?
Airlines
American Airlines (AAL) had a downtrending chart anyway, but it got swept up in the most-shorted stocks campaign on Reddit and is trying to work back up above the $15 base. In this case, it surged to $18 a few weeks ago, then pulled back. This shape is on many of the charts; the bounce of the horizontal support and resistance line is also on a few others. The Reddit trade has made this more unpredictable, but this is one of the weaker charts.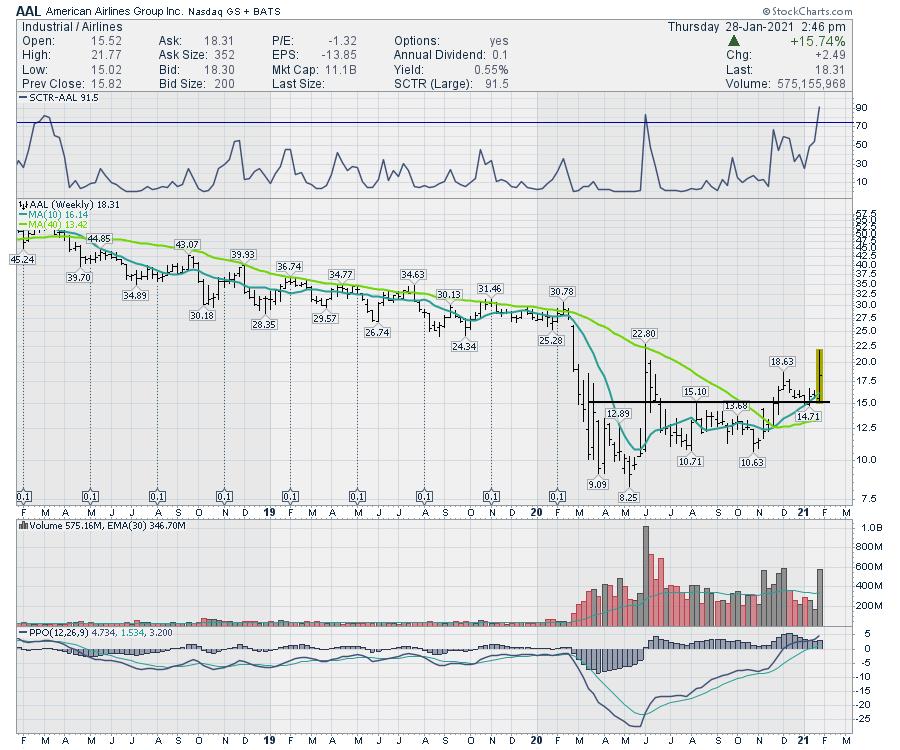 The next one is United Airlines (UAL). This one has a base built under $40 and, after running up to $50 (Black line), is currently backtesting the top of the base at $40. The 40-WMA is at $36, so that might be another place to look at it if it can't hold the $40 support resistance level.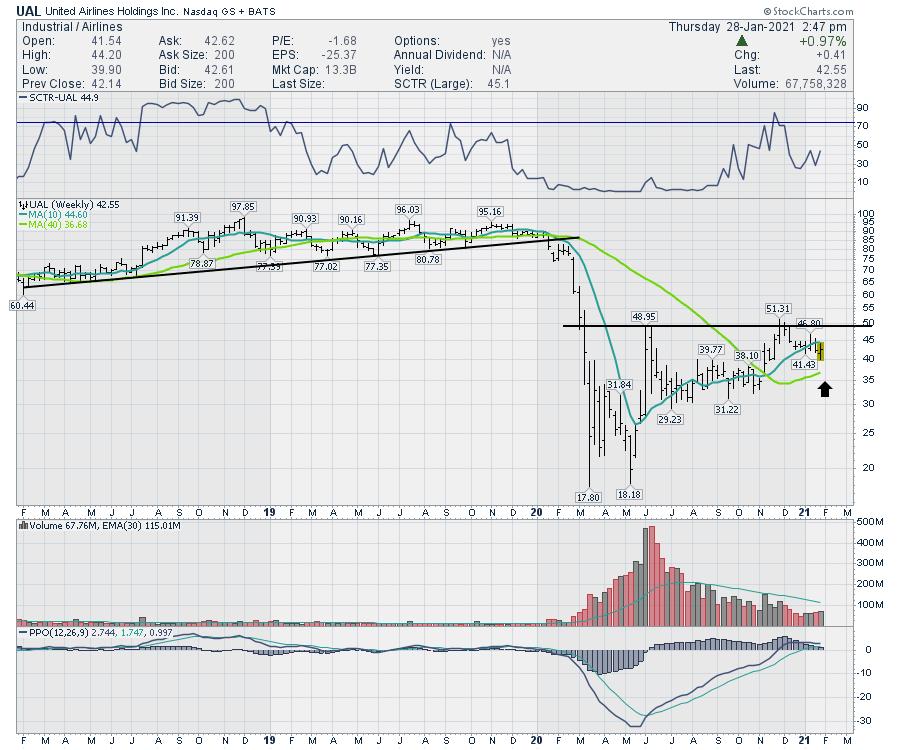 The Delta (DAL) chart looks a little stronger, but has some similarities. Like most of the others, there is a double off the low to the top of the base. I used the November gap as the breakout. This one ran up $44 from $35, but it is trying to hold above the June highs at $37.50 so far.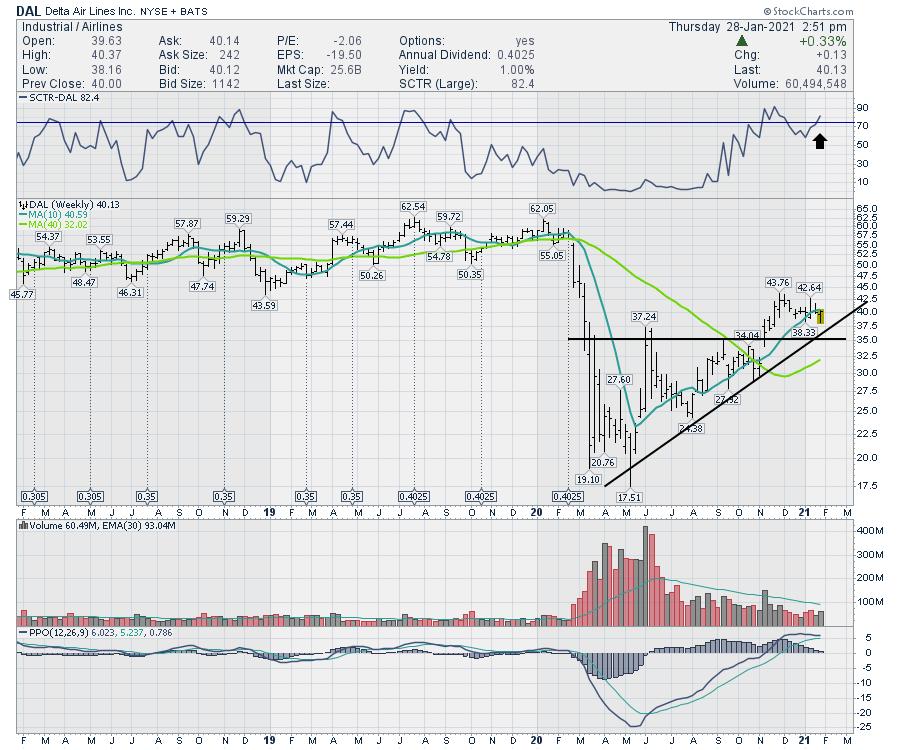 The three big charts are trying to take off, but it has been a bumpy run down the runway. As the vaccines rollout up to 10 million per week, that works out to 40 million a month, or 10% of the population/month. As the market is usually forward-looking, when will they start to price the rise in the second half of the year?
I have taken a position in one airline, thinking that it might be a little bit rocky on the takeoff, but eventually the long uptrend should start. I'll review a few more airline charts tomorrow.