Airlines are caught between an expanding virus, stable vaccination efforts in some countries and other countries still without vaccines. Some countries are restricting international flights. It's a mess. To fly, you need to be tested, and upon landing you need to quarantine. For investors, it's a bit like the 12-lane traffic circle at the Arc de Triomphe. New distractions coming at you from all angles and you are just trying to figure out which ramp to take!
I featured an article about airlines last week, and I want to continue that this week.
Southwest (LUV) had two issues; a fleet of grounded Boeing jets and the pandemic. The uptrend has been broken and the stock is moving lower. The PPO is on a sell signal, and the stock looks like it is not moving sideways but down. There is some hope for horizontal support at $42.50 and the next level down would be the 40-WMA at $38.80.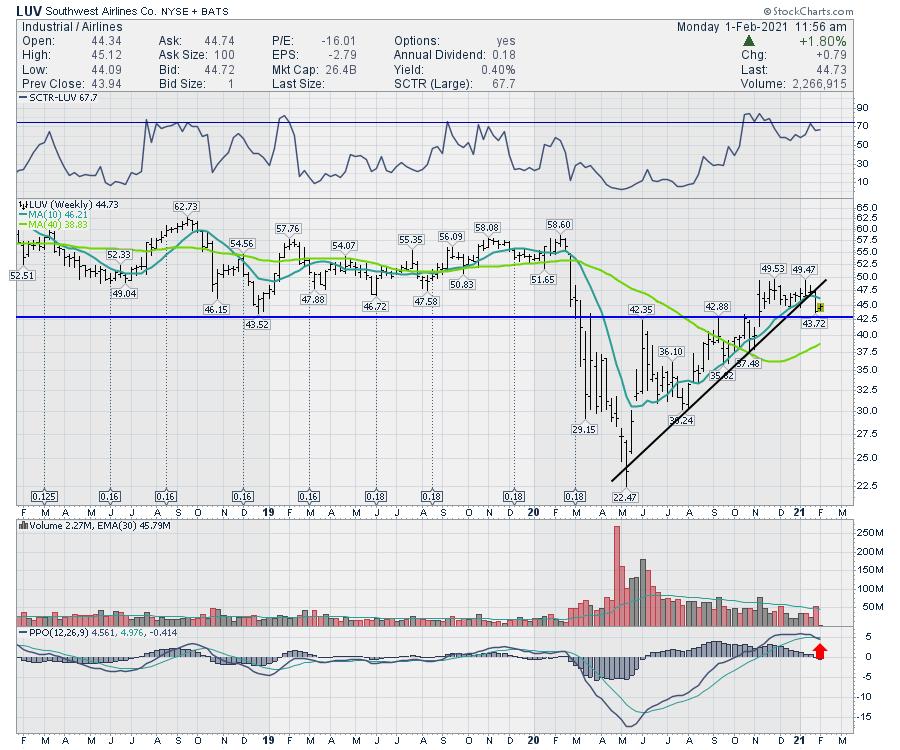 Another choice for an airline is SAVE. Spirit was the top performing airline on this rebound Monday. It is interesting to note that the stock is just back to the June highs. It has been a triple off the March lows.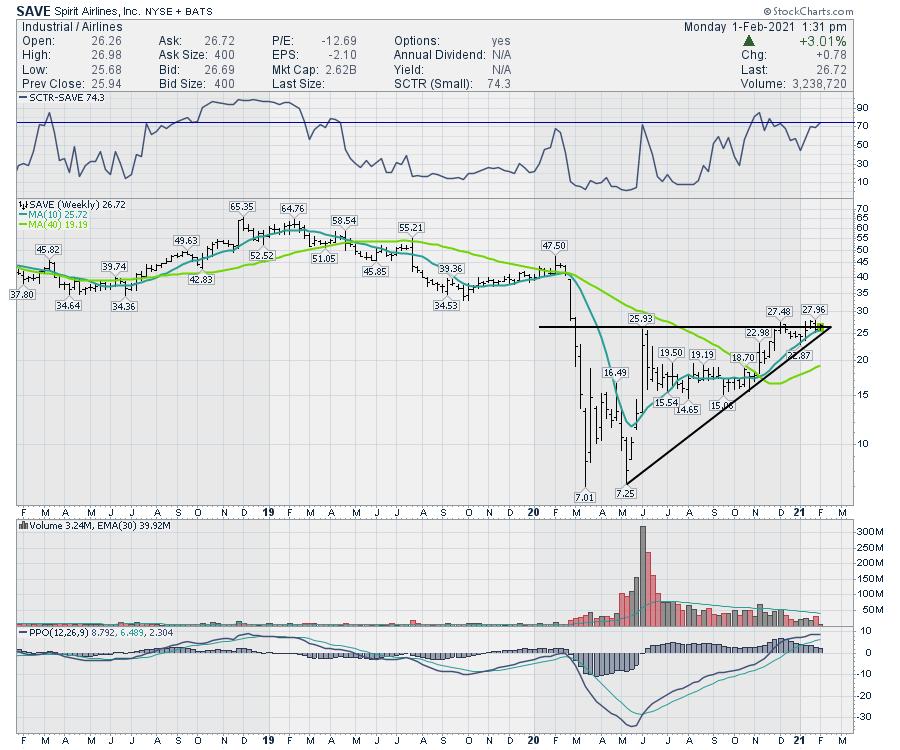 Next is the Alaska Airlines Group (ALK). All of these stocks are showing a similar price pattern. Alaska has a very strong SCTR ranking up at the 75% level, which is similar for the three stocks shown. When travel starts back up, that might be the stimulus to push the airlines back into the top 25%, and the ranking might be able to sort out which airlines are set to do the best.
I continue to think one of the next areas for strong growth with be the travel and tourism areas, but the charts will need to break out of this resistance area.