In the article yesterday, I mentioned some North American markets breaking out to new highs to start 2021. Today, I'd like to add a few more.
The Brazilian market pushed to new all-time highs to start the year. The momentum shown on the PPO is at the highest level in 5 years on the chart. This is a South American market that is also breaking out. Compare that with the Canadian and Mexican markets, which are doing the same. The US markets are at new highs. When everything is banging on the new-highs table, it is very bullish.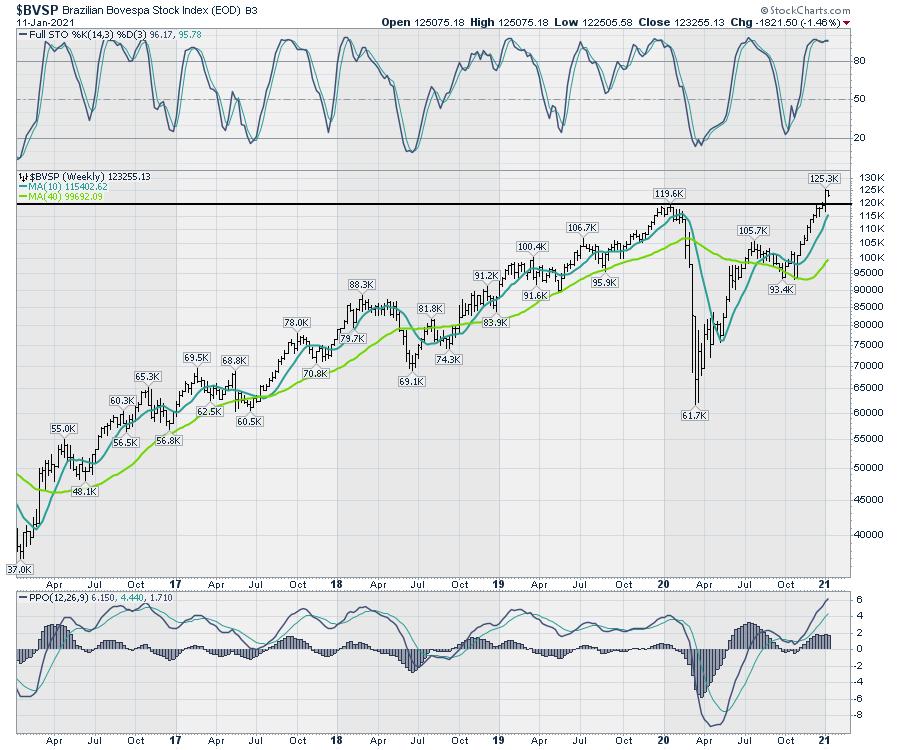 If we continue this look around, here is another market that is not in trouble. It is the Dutch stock exchange. Yes, this market is also breaking out to new 52-week highs to start the year.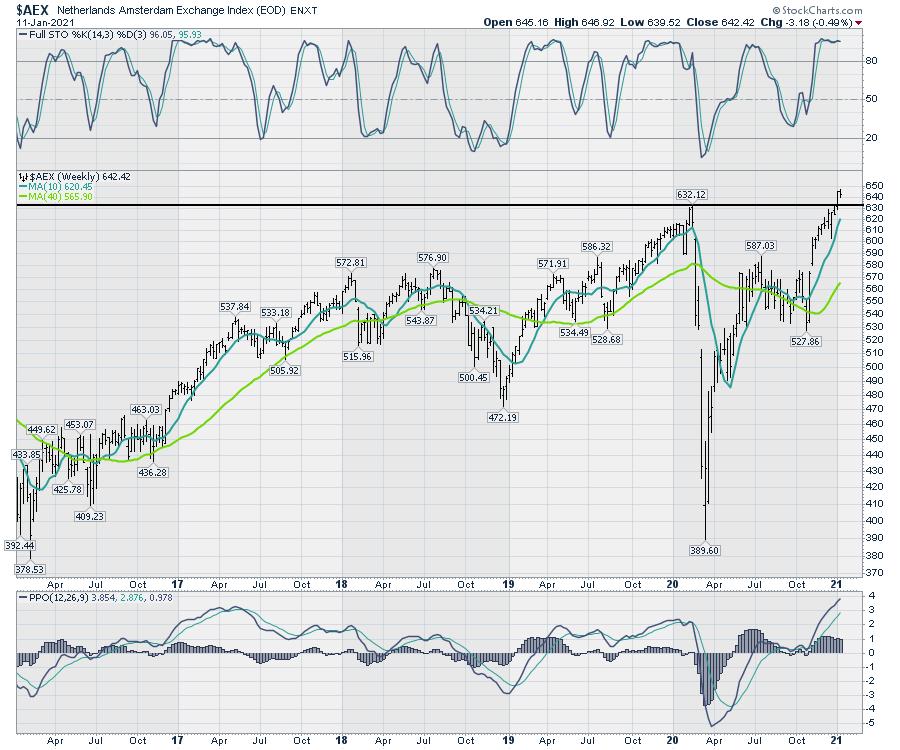 So another continent, another new 52-week high to start the year. Looks bullish to me until it stops making new highs.