Based on how strong the stock market has been, you'd think large-cap tech was still controlling the pace of play.
It seems almost remarkable that Apple (AAPL), with its massive buyback program, can be approaching the 200-DMA. More importantly, it has round-tripped the last three months while the indexes have been making higher highs. And this is on the back of the various good news; becoming the top phone again, the car manufacturing discussions, some massive app store Pizzo fees, and the growth of the Apple Watch. How is this possible? Perhaps the price of the stock was pricing in all this good news while the economy was getting back on track? Now that the economy looks ready to resume with successful COVID vaccines, paying extremely high historical multiples for Apple doesn't seem that good anymore? It really is a unique question to ask. Why is Apple leading the market lower?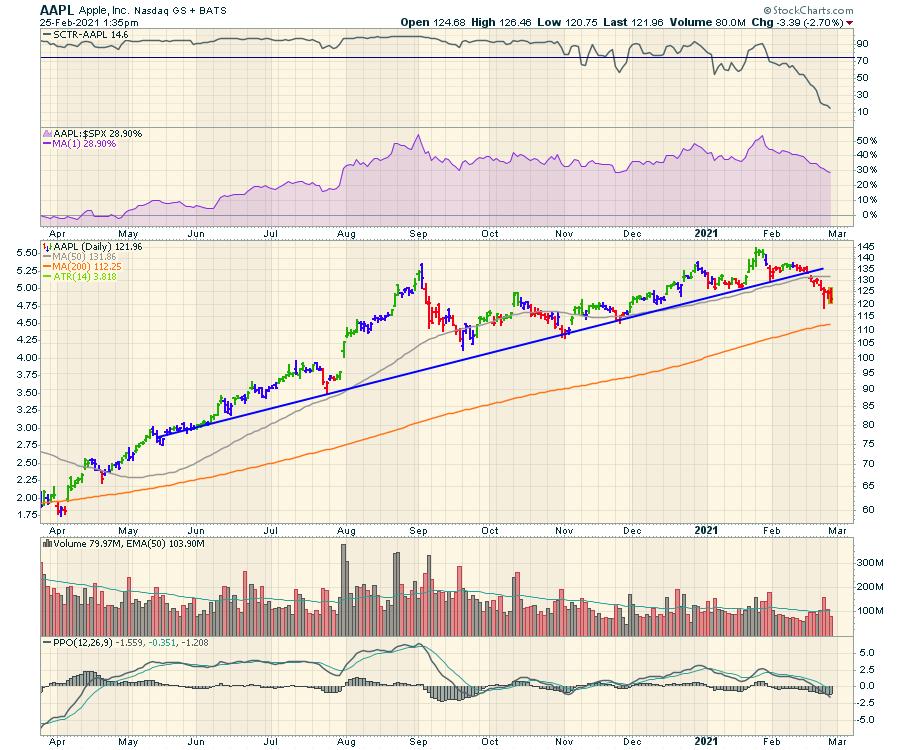 Then we have Amazon (AMZN). SCTR rank of 10! The world's biggest online retailer, hitting the 200-DMA today.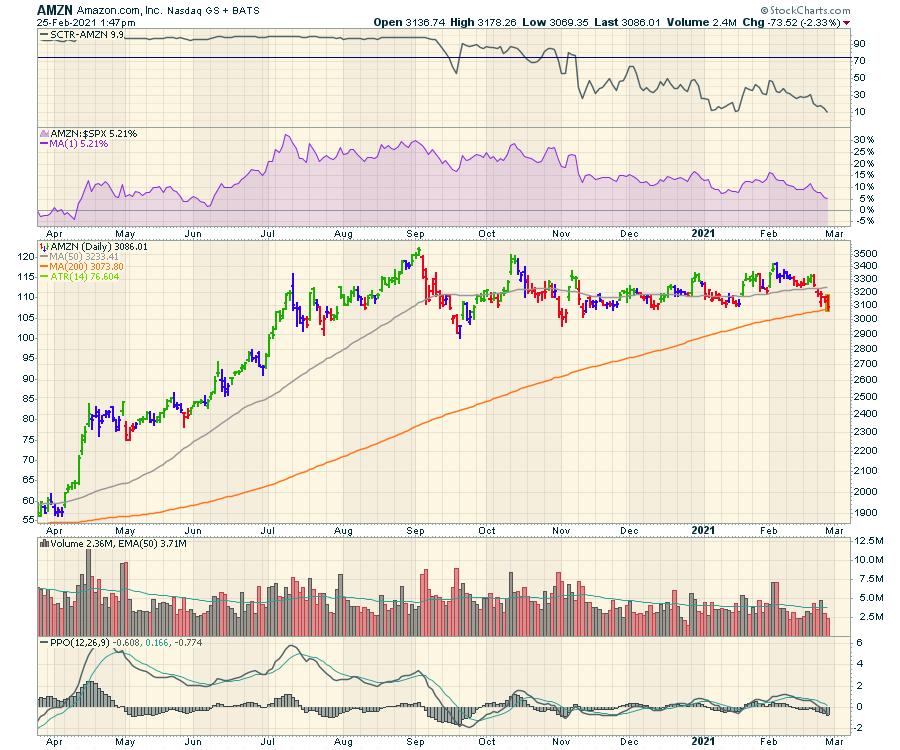 That AMZN chart seems remarkable, yet price action is real. It has wiped out the gains from November!
We've all seen the $100 downdraft on Tesla (TSLA), with ARK Investments hitting the buy button hard in the $600's. Today it is trying to hold the $700 level again. The 200-DMA is a long way away at $450. The SCTR ranking is also showing the first signs of weakness.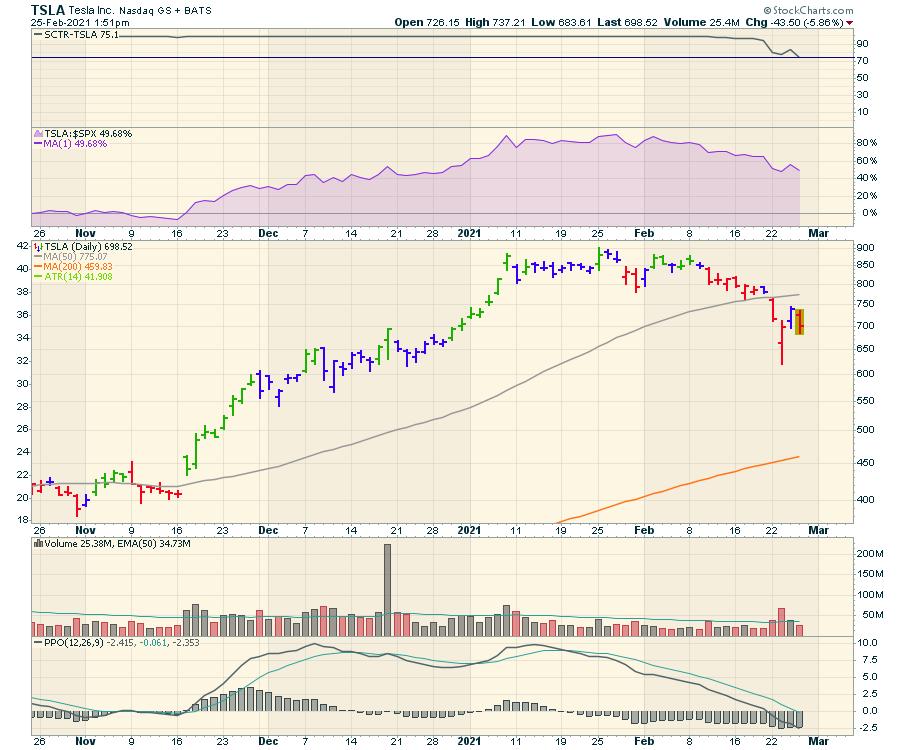 Is it time to take the Tesla weakness seriously? Check out the SCTR since 2019.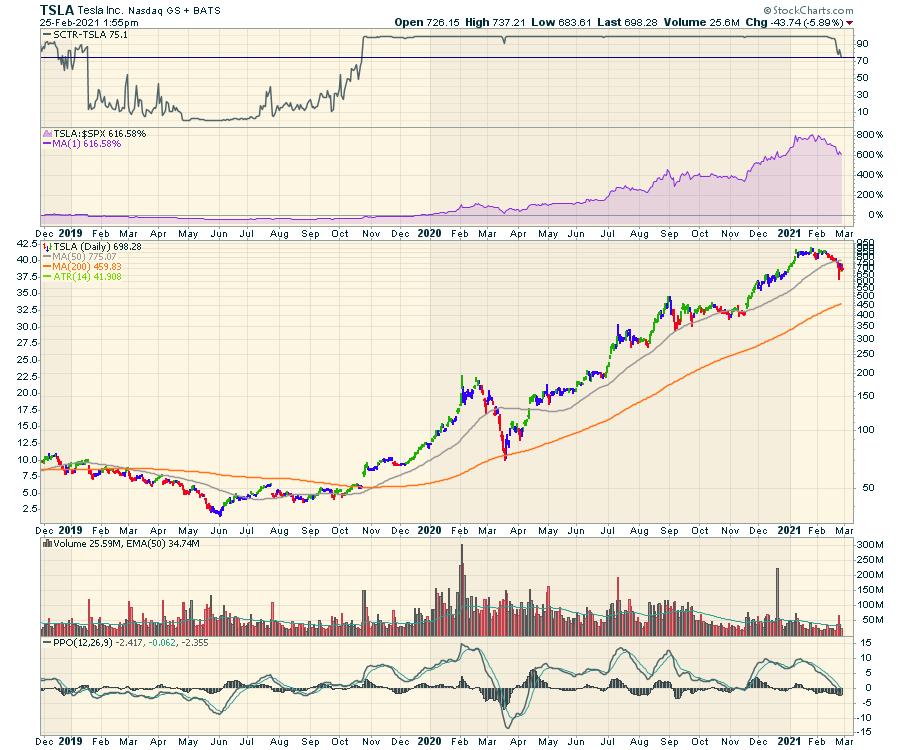 While GOOGL and MSFT look better, these three newsy names look damaged. Caution out there.