We have been looking for a trade-able low.
A few clues kicked off some interest today.
The NYSE composite advance/decline line finally broke on the 3rd panel. The price of the $NYA broke above the horizontal resistance line and the downtrend line.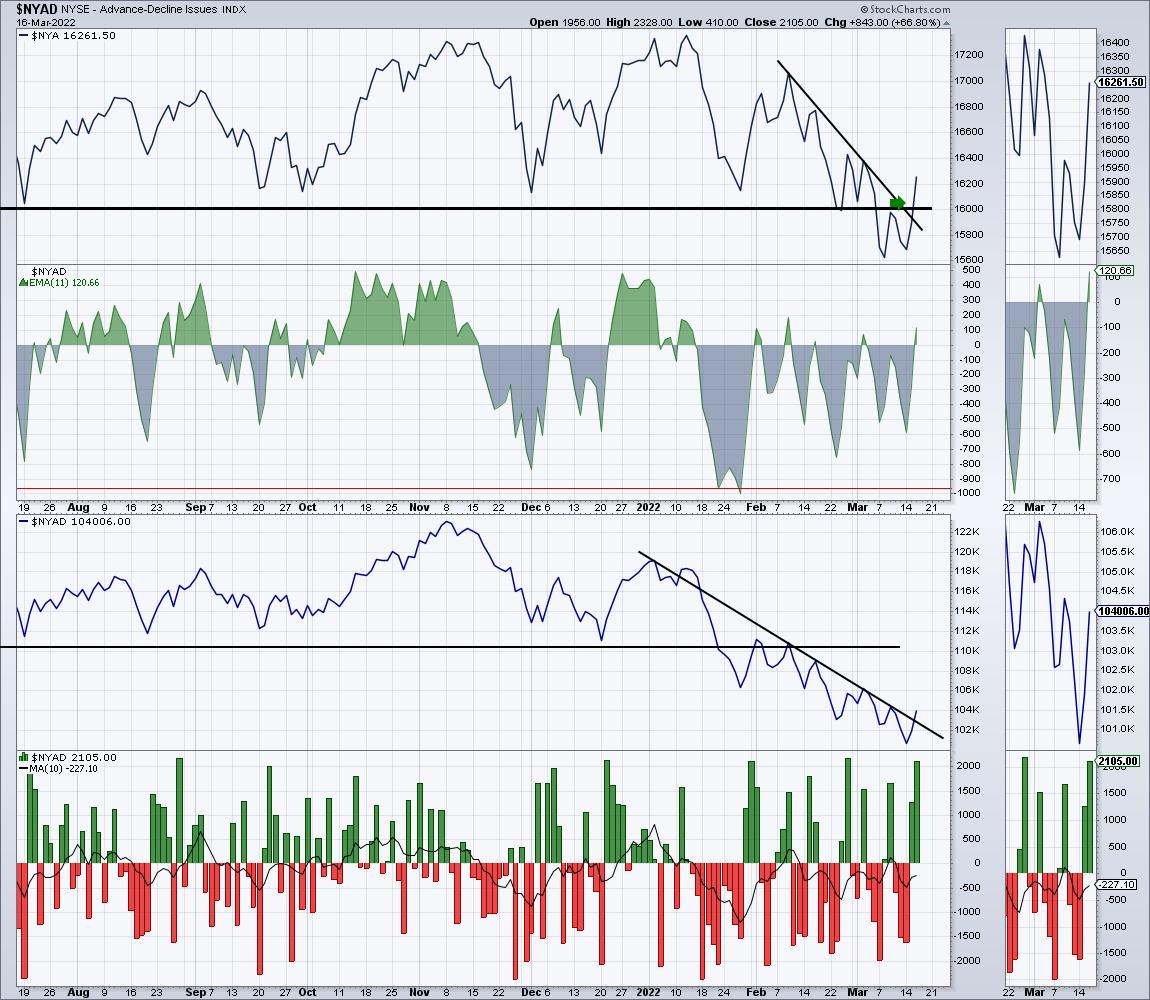 For the Nasdaq composite, It is not quite as good as we have not broken the downtrend line on the third panel but improving. Price finally broke the downtrend line!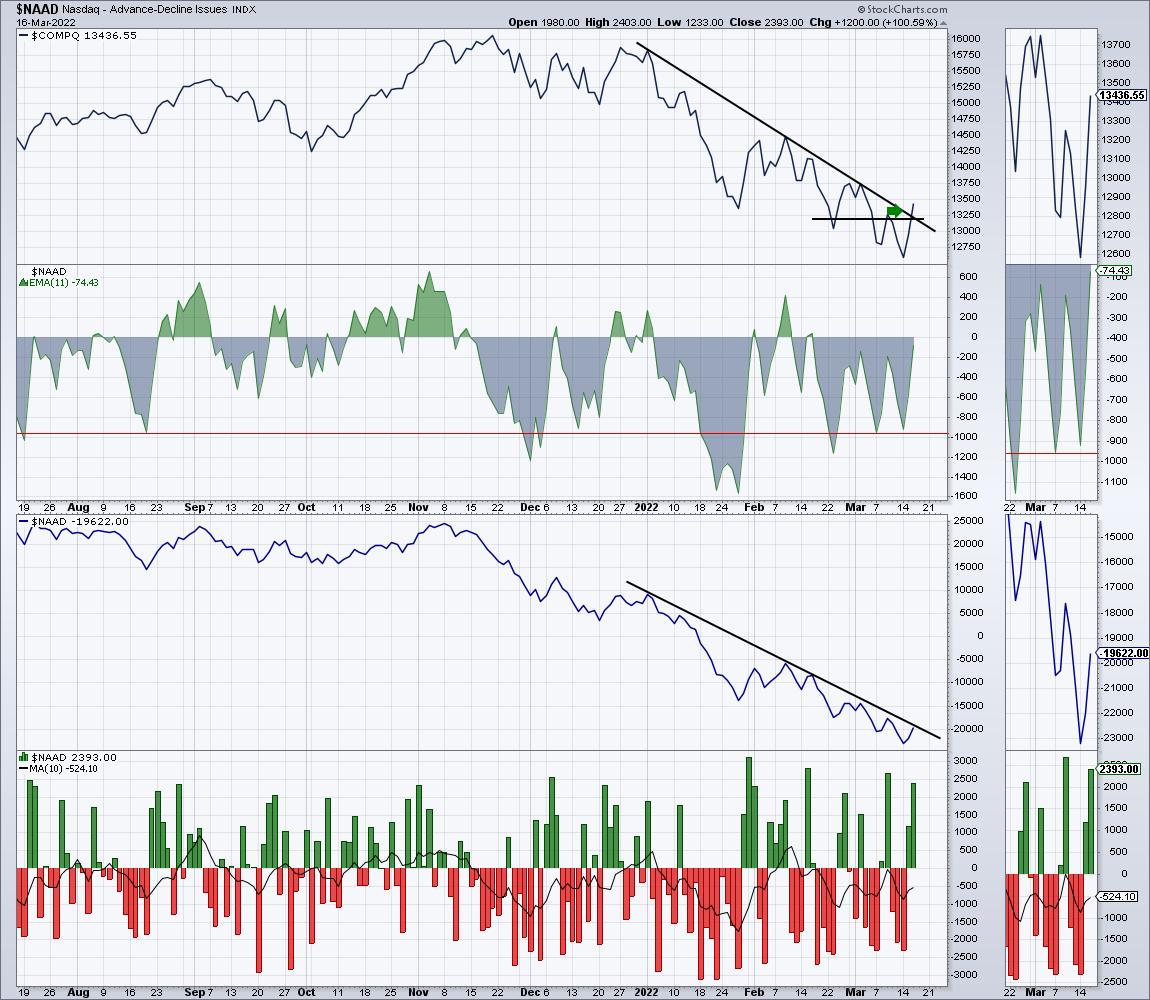 The SPY ETF broke the one-month downtrend line as well as the horizontal resistance line on higher volume. Nice to see. We still have a downtrend line overhead. I also like the PPO finally breaking the downtrend line since the $SPX topped in early January as well.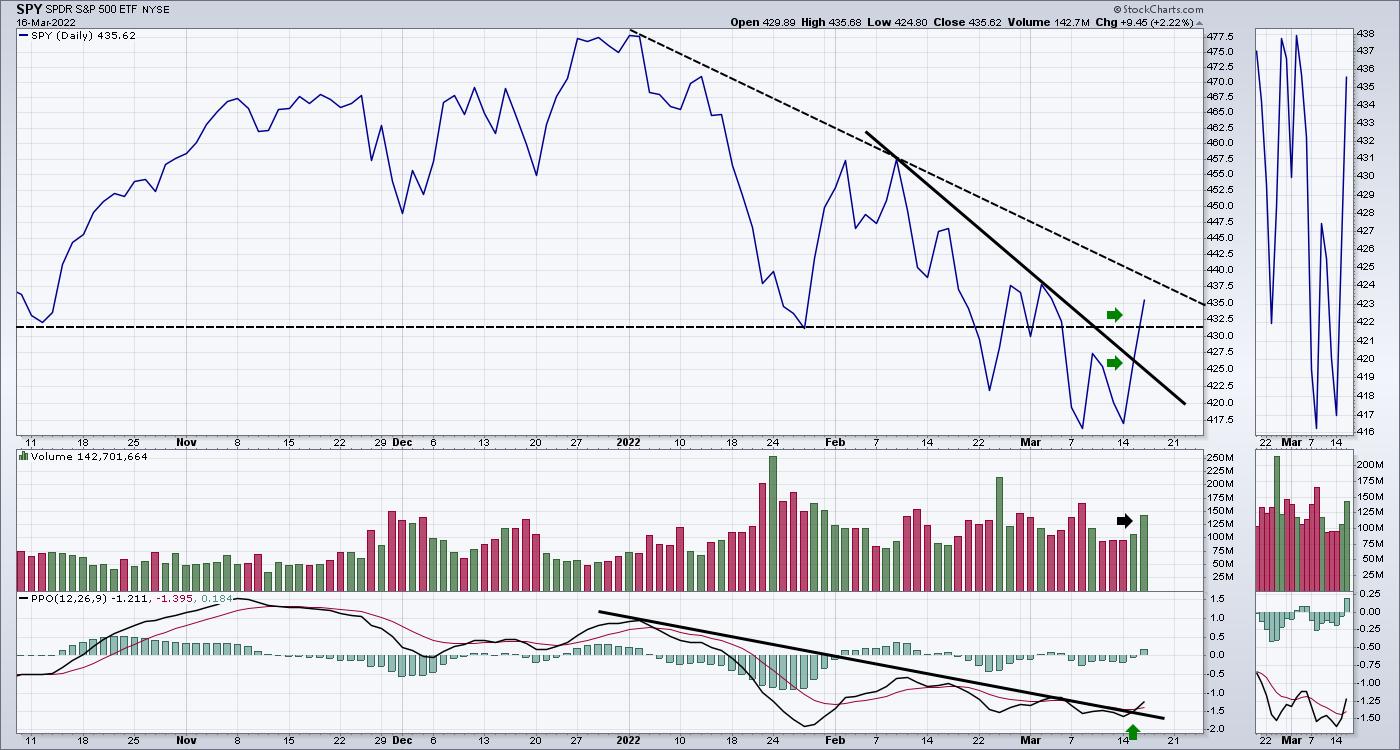 The Nasdaq 100 needs a little more work, but it too is trying to break the downtrend line on price trend and the trend in momentum on the PPO.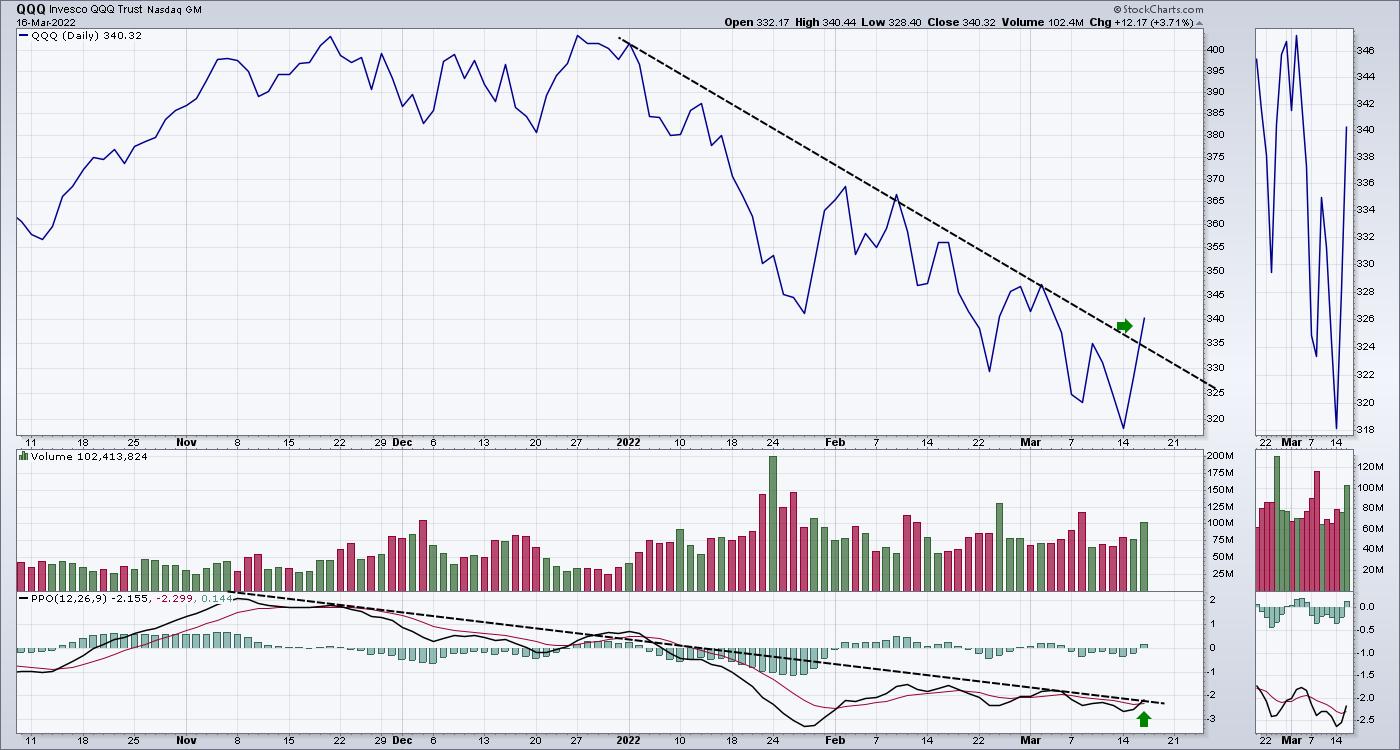 Some encouraging signs, finally!
Lots more content at OspreyStrategic.org. I always post the updates of the strength indexes every day to keep our members informed. You can try out the service for one month for only $7.