We are a mere 45 trading days into 2022 and a lot of the warning signals at the end of 2021 are playing out. We got sell signals on the monthly PPO indicator for the Nasdaq 100, as an example. We have been selling off since the beginning of the year.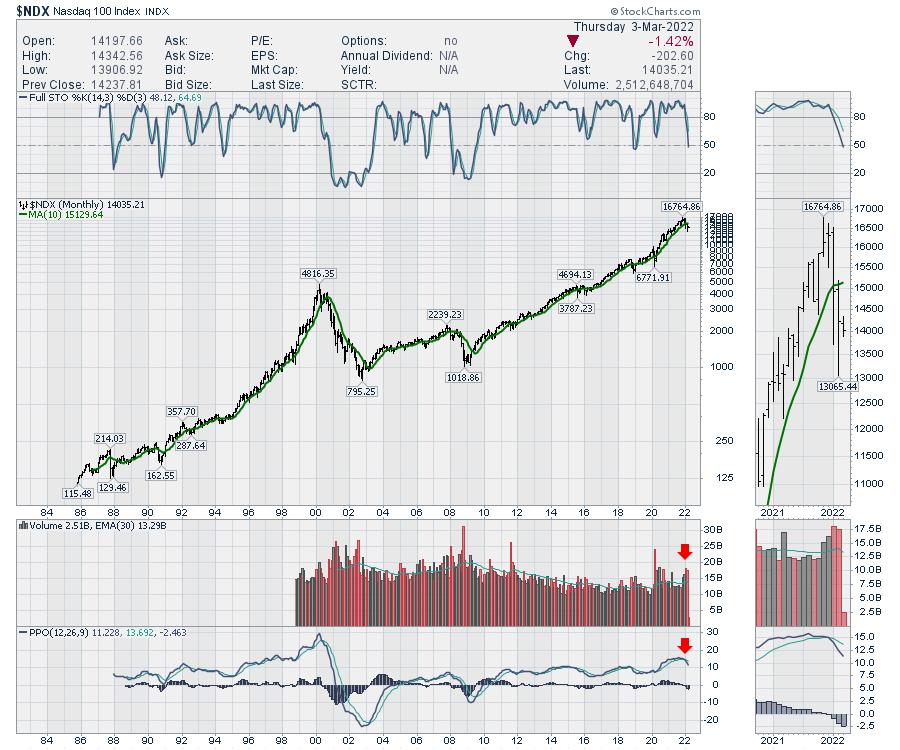 This is the SPX monthly chart; we got a PPO sell signal there as well at the end of January.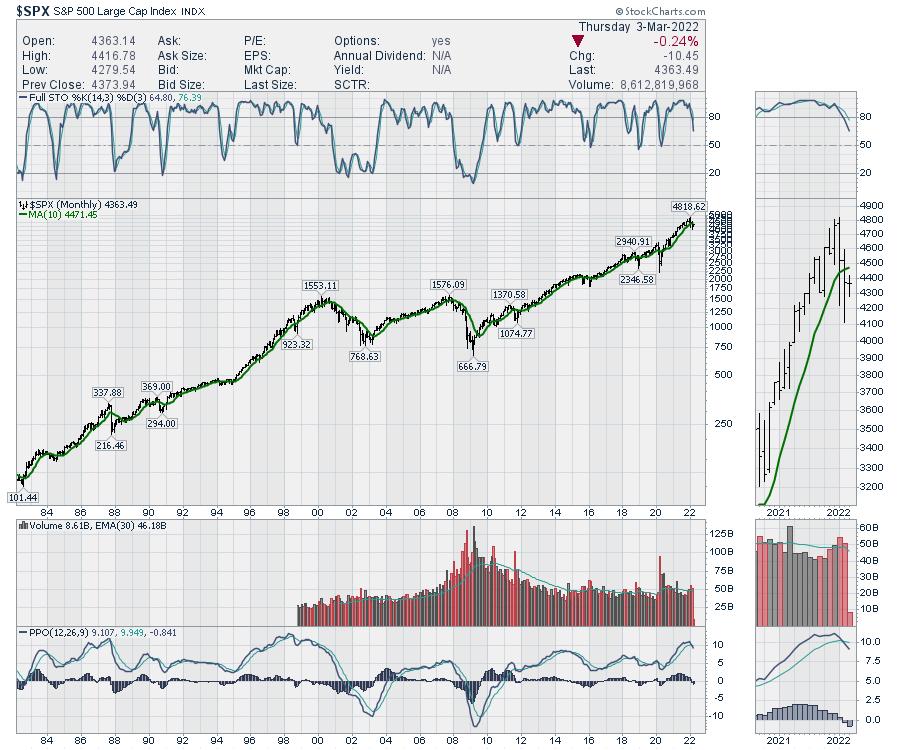 The market could still have rallied higher, but the upside momentum has clearly rolled over. The real question is whether or not we can bottom here. So what is working? As we know, a lot of the stuff that worked last year is not working. The chart below is since the start of 2022.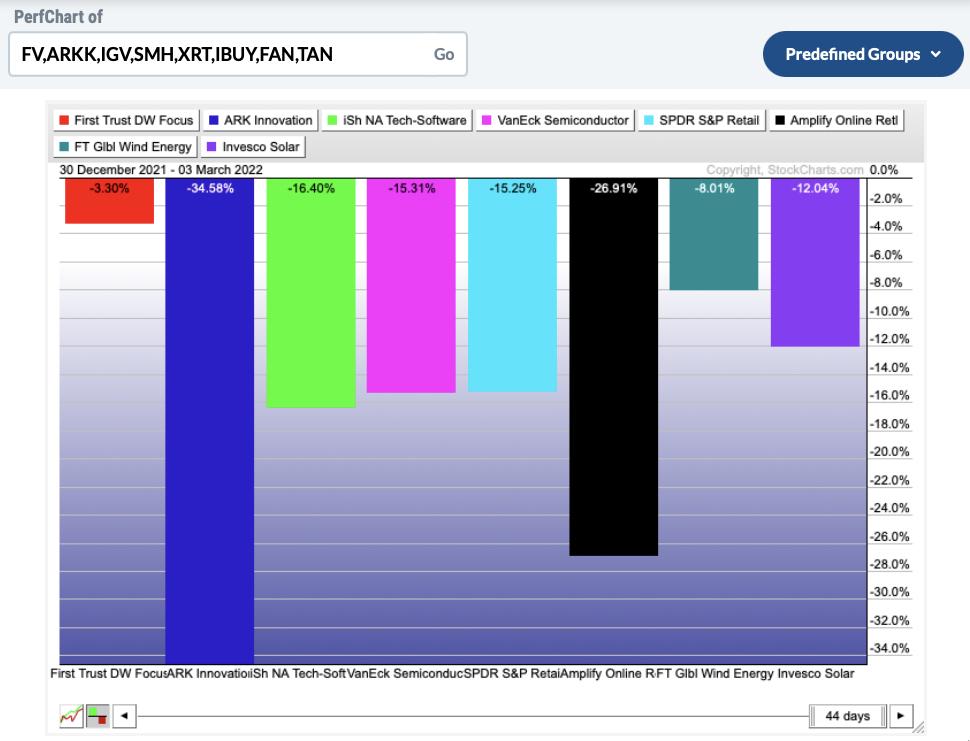 When we look across the sectors, it hasn't been rosy. Every sector bar one has been declining;defensive sectors, like staples and utilities, have declined less than most. Healthcare has been weaker than finance. The three worst performers have been Consumer Discretionary, Technology and Communications. Real Estate was the second-best performer last year, but the fourth-worst this year. Without question, XLE has been the clear out-performer.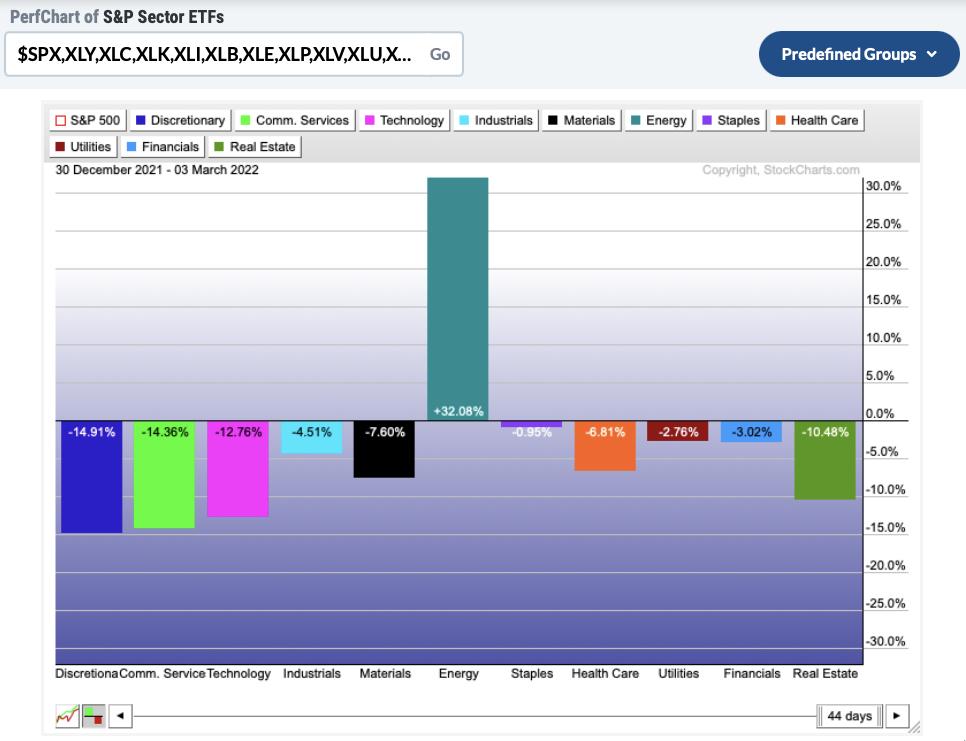 Actually, the basket holding what is working has been cast a little wider than just energy. It is actually the basket of commodities. Now, with the pressures of Ukraine, this area of the market is the centrepiece of the fallout. As the sanctions dig in, this is exacerbating the the pressure on global commodities. I could also add aluminum, coal, wheat and soybeans, but the issue is literally that we are undergoing a massive molecule crunch in commodities.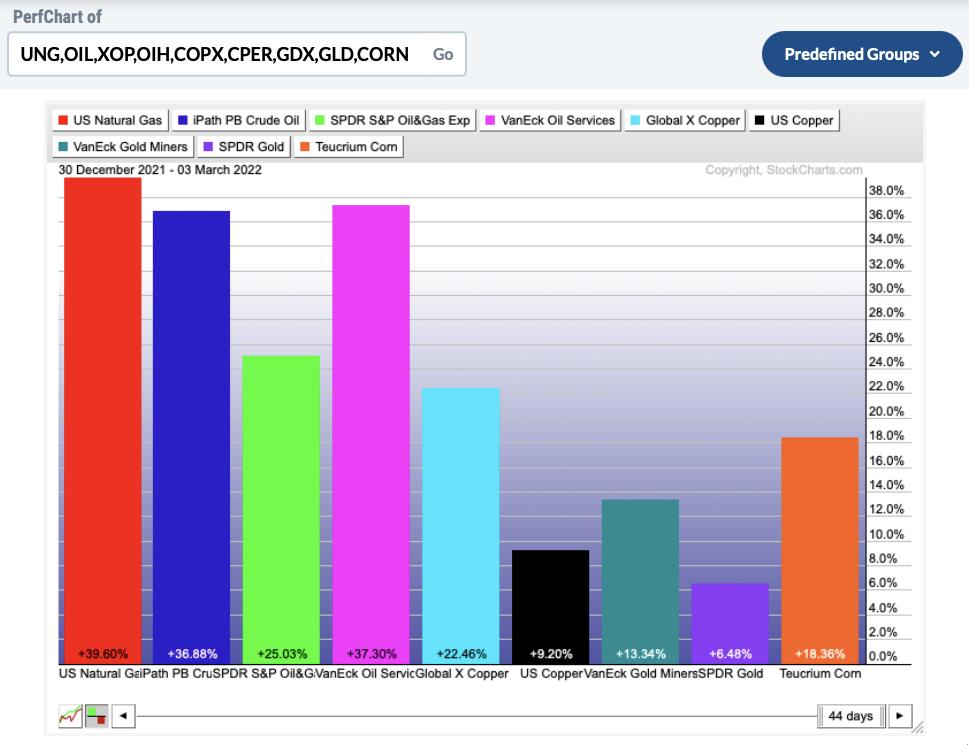 So the real problem is what, now? Currently, both the Nasdaq 100 and the $SPX are stuck under this trend line. In order to make a higher high, the chart below needs to rise to 15200, at least. As we continue to watch, the market doesn't seem to have the horsepower to break above the down trend so far. Do we have to go down and retest the lows?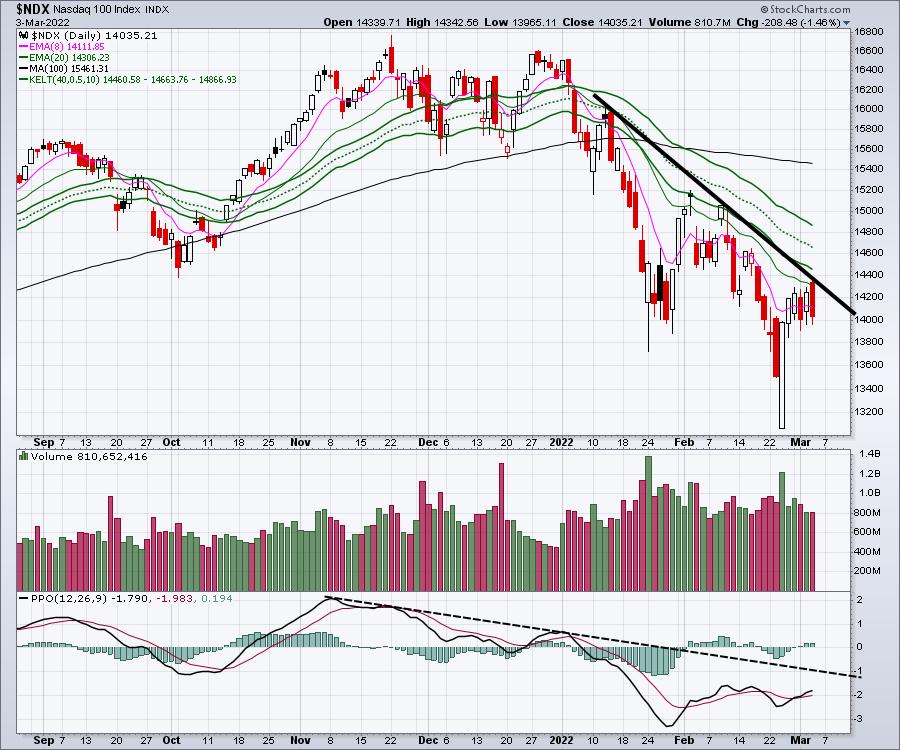 In a world that was on such a smooth ride in 2021, 2022 has been significantly more difficult. My main concern is that the Russian sanctions won't be lifted quickly. This will continue to create more problems as energy inflation, food inflation and raw material inflation are all prevalent. It is not an automatic guarantee that we can rally from this point.