Identifying a tradable gap can be quite profitable, but also frustrating at times. Awful news hits the wires and a stock gaps lower. The immediate question becomes "Should I sell at the open?" Well, conventional wisdom may suggest that you sell and your emotions may suggest it as well, but just keep in mind that when supply is strong on the sell side, market makers are on the other side, gladly buying all the shares you want to unload. And market makers rarely lose money. So what does that tell you? It should tell you that the highest probability after a gap lower is a recovery to "fill the gap".
Let's take Check Point Software Technologies (CHKP) as an example after they disappointed with their quarterly earnings report in April 2014. Here's how the stock looked the day that traders received the news: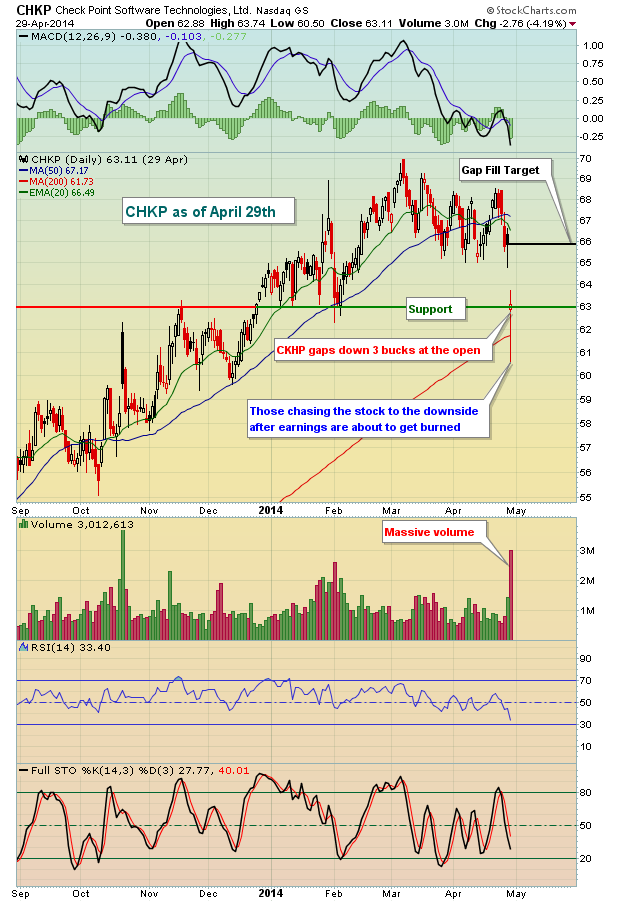 Note first that CHKP opened very close to key price support. Many times, stocks will do just that - gravitate at the open to either key price support or key price resistance. In this case, CHKP found support at the open. It sold off hard intraday on very heavy volume as emotions ran high among sellers. By the end of the day, however, CHKP had recovered back to price support.
What happened next is so typical in the stock market and is referred to as the "gap fill". Most gaps do fill. Sometimes that gap fill will be almost immediate, while other times it can take a few days to even a few months. Check out the chart on CHKP two weeks later: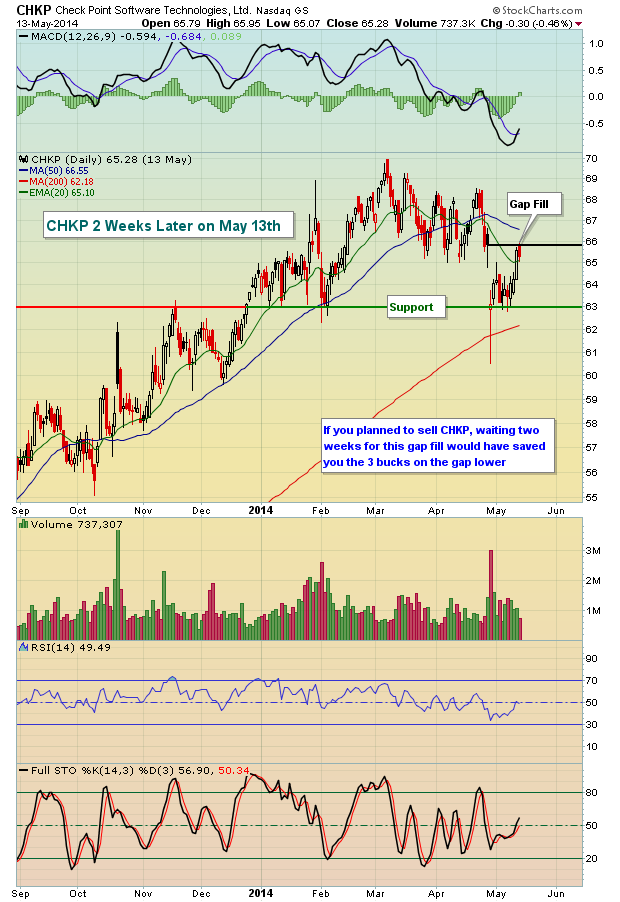 Personally, I try to "guesstimate" where a stock might open or close prior to big announcements like earnings. I'm not a fan of trading into earnings because it can be so volatile, but for those that do like this volatility, consider the recent action in DSW, Inc. (DSW). On August 25th, one day prior to its earnings announcement, I sent out this chart: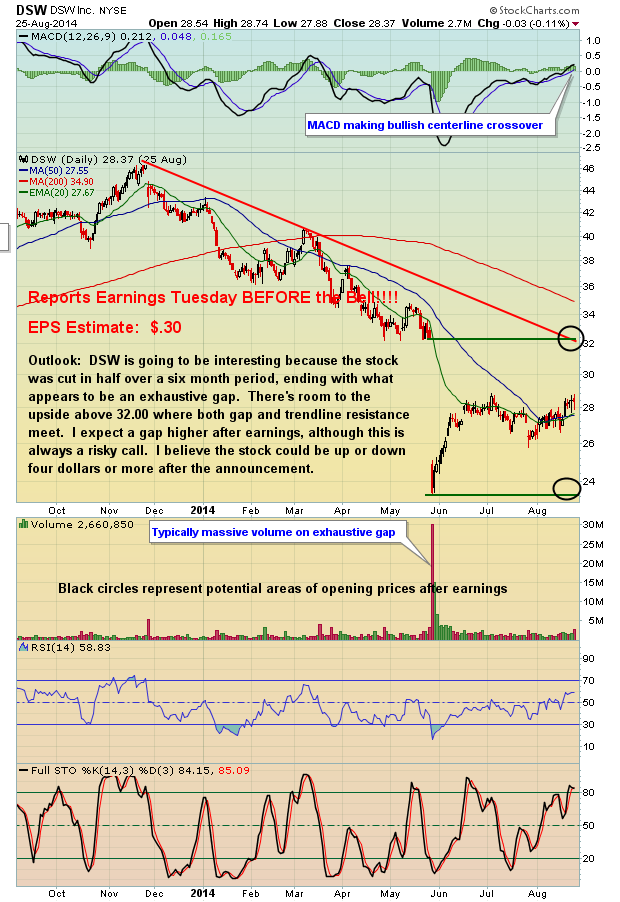 I simply pointed out the key area of price support and price resistance that I was watching. If the earnings news veered too far from what was expected (EPS of $.30), I felt there was a decent chance we'd see one of the levels identified with black circles tested. Sure enough, the earnings news was better than expected and check out where DWS opened the next day: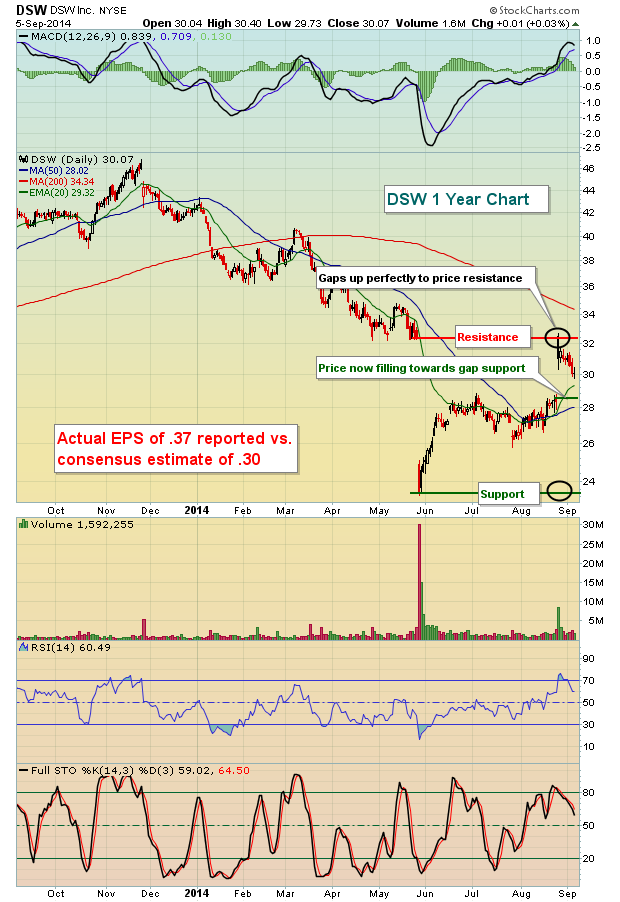 These "EB Earnings Previews" are a FREE service that you can register for simply by providing your e-mail address. I'll be unveiling my next EB Earnings Preview on Monday morning. For more information, CLICK HERE.
Happy trading!
Tom Bowley
Chief Market Strategist/Chief Equities Strategist
Invested Central/EarningsBeats.com