We have been watching gold for a possible triple bottom, a base for the next strong rally. Earlier this month gold bounced off an important support line, offering hope to gold bulls that the third bottom in the series would be successful. However, the price of gold has slipped badly in the last two weeks, and on Friday the triple bottom support line failed to hold.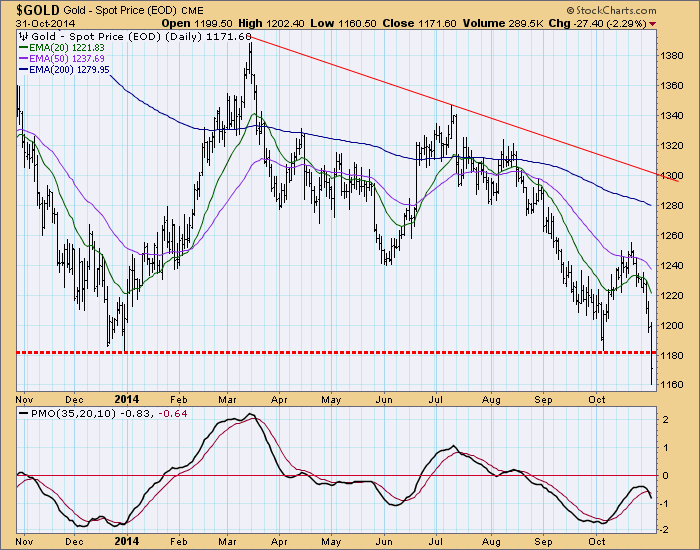 The weekly chart shows the big picture. While the triple bottom looked tempting, the consolidation of the last year was a negative continuation pattern, meaning that it would most likely resolve downward as the decline from the 2011 top resumed. The declining tops marking the top of the formation was also a negative sign. Finally, the persistent discount* on shares of Central Gold Trust (GTU) displayed on the bottom panel showed that sentiment on gold never got out of the basement.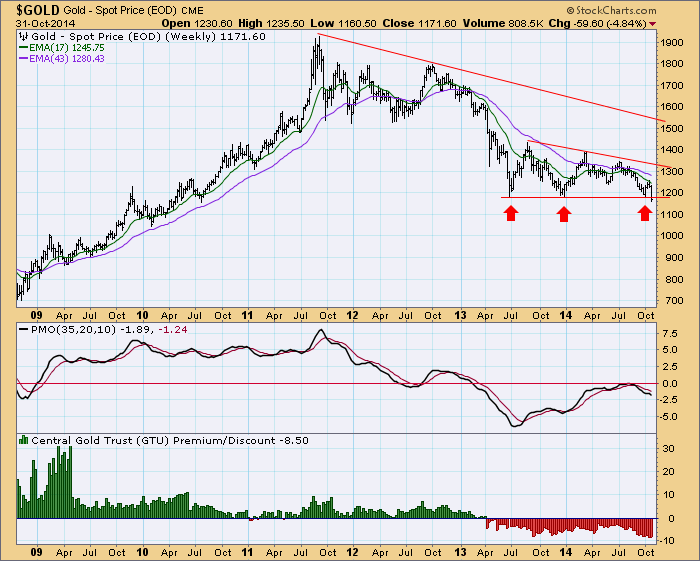 The main factor in gold's problems is the strength shown by the U.S. dollar since midyear. While it consolidated gains in the first half of October, it jumped to new highs on Friday.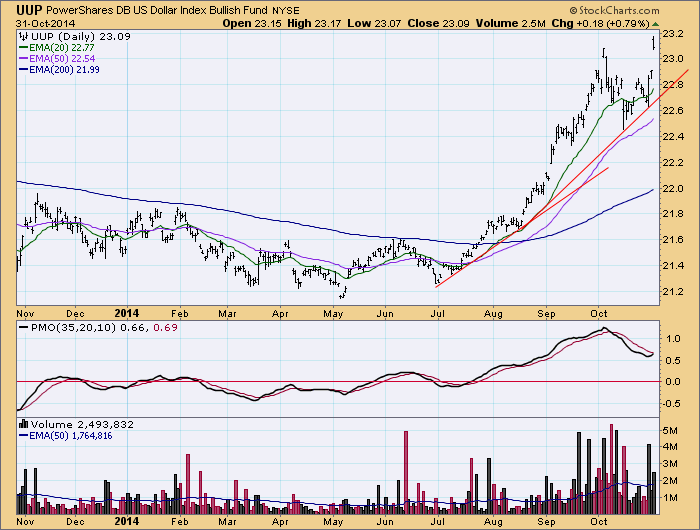 Conclusion: While we anticipated that gold's decline might end with a triple bottom, that possibility seems remote with Friday's breakdown. The breakdown will not be decisive until price drops to about 1145, but it now seems unlikely that gold will begin a new bull market any time soon.
* GTU is a closed-end fund that owns gold. Unlike open-end funds, GTU shares can trade at a premium or discount to net asset value. The amount of premium/discount gives us a good indication of sentiment regarding gold.