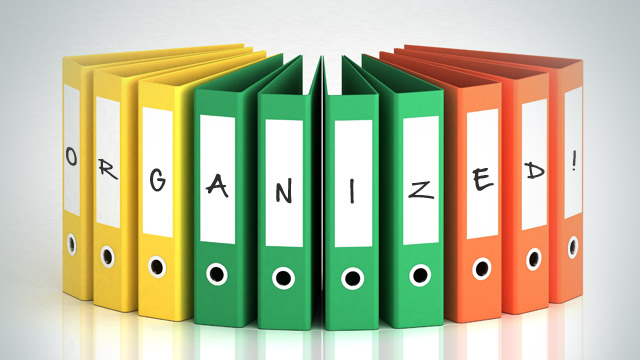 Hello Fellow ChartWatchers!
The markets had a very good week last week and are trying to climb above lots of built-up resistance from earlier in the year. On the Dow chart, that means that the index struggles each time it nears 18,000 - something it is doing once again. Many of our commentators are skeptical however Tom Bowley is definitely NOT in that camp. Skip on down to the articles in the rest of this issue to see why.
Taking Full Advantage of ChartLists
There are really three key reasons to become a StockCharts member:
Access to Intraday Data
Access to member-only commentary from John, Martin, and/or Arthur.
Saving charts into your account
There are lots of other reasons beyond those, but those are the three reasons cited most often by our members. Of those three, the ability to save charts into an online account (which now-a-days could be considered to be "in the cloud") is the one that I think is the most misunderstood and misused. So I thought I'd take a moment to explain how saving charts can make a huge difference in how you use the website.
---
(Note: when we talk about saving charts, we need to be clear about the kind of charts that can be saved into an account. Specifically, members can save our bar/candlestick charts (which we call "SharpCharts") and our Point-and-Figure charts into their account. Currently, we do not store any other kinds of charts for members. So while we cannot store things like RRG Charts, PerfCharts and MarketCarpets in an account, we do allow you to save them as linkable bookmarks inside your browser.)
Once you have created your masterpiece, where do you store it? StockCharts members can simply click the "Save As" link above their chart and then give the chart a name to save it. Once it is saved, they can then select it from the "Chart" dropdown at the top of the charting workbench and it will reappear. What could be simpler?
For members of our Basic service, that is pretty much all there is to it. Basic members can save up to 500 charts into their account. And while that may seem like a lot, there are some key things that Basic members are missing out on - specifically multiple ChartLists.
A "ChartList" is an online "folder" that you can use to group your charts. Think of them like directories on your computer's hard disk. Each ChartList can store up to 500 charts inside it. Basic members only have one ChartLists - thus only 500 charts. Extra and ExtraRT members can have up to 250 different ChartLists in their account. Again, each list can have up to 500 charts in it, so that means that - in theory - Extra members can have up to 125,000 charts saved into their account! That's almost double the number of unique ticker symbols in our entire database!
Now I'll be honest with you - most people don't fill up each and every ChartList with 500 charts. In fact, most ChartLists only contain from 10 to 50 charts. That because the main use for ChartLists is to group/categorize your saved charts. Maybe one ChartList is where you keep your current portfolio. Another could be for your closed positions. Another could be your watchlist. Another could contain all the stocks that some pundit mentioned on their last show. Another could contain the results from your favorite stock scan. Etc. etc. etc. The possibilities are almost endless which is why we don't really place any restrictions on how you can organize your charts and your ChartLists. Each person's "system" is very unique.
The important thing, however, is that you do have a system. Far too many people are not taking 10 minutes to create a collection of ChartLists that really could make their lives much easier. They are just jamming every new chart into the same list and then they can't find those charts later when they need them. Sound familiar?
ChartLists have been around since pretty much the start of the website and we have written tons of article about how to use them effectively. If you need some help creating, organizing or re-organizing your charts, please take 20 minutes or so and review these articles from the past. Don't worry, they are still just as helpful today as they were when they were first written. If you are an Extra, ExtraRT or PRO member, they really are "required" reading. If you are a Basic member, skim through them and see if having more than one ChartList would help you. And if you are still considering becoming a member, these articles will help you make up your mind.
Happy Thanksgiving!
- Chip
P.S. LATE BREAKING NEWS! Greg Morris' brand new, completely updated version of his best-selling "The Complete Guide to Market Breadth Indicators" has just hit the shelves of Amazon's Kindle store. If you have a Kindle, click here to check it out!