Healthcare (XLV) has been the weakest sector over the past one and three month periods, but you'd never know it from looking at the Dow Jones U.S. Medical Supplies Index ($DJUSMS). The DJUSMS has gained over 8% during the past three months while the Dow Jones U.S. Biotechnology Index, for example, has tumbled 15% over the same three month period.
---
Medical supplies hit an all-time high one week ago, then last week fell back to test both price support and the rising 20 day EMA. Here's the chart: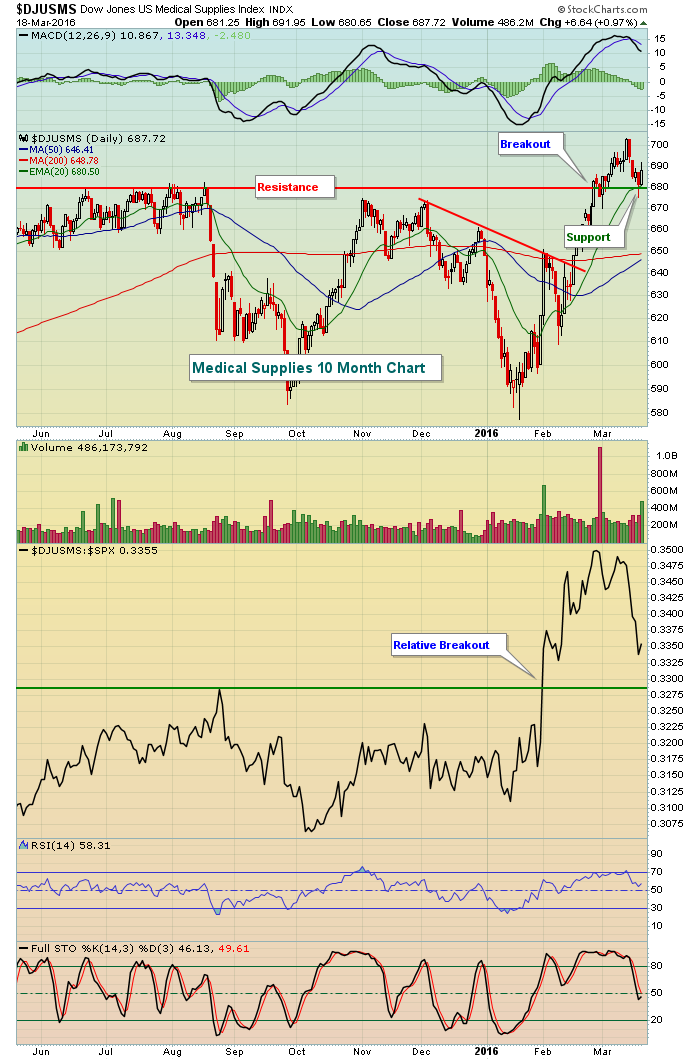 The daily MACD was pointing higher on the most recent price high, indicative of strengthening bullish momentum. That generally results in successful rising 20 day EMA tests and that's exactly what we saw on Friday.
Several individual stocks in the medical supplies industry look attractive. A few have broken out like the overall index, while others are just beginning to show signs of accumulation. Align Technology (ALGN) posted quarterly earnings results in January that topped Wall Street consensus estimates and the stock soared to test price resistance, but couldn't break through. After pulling back to test price support, ALGN recently saw strength that carried it through resistance. Some selling at the end of last week sent ALGN back down to test price support and its rising 20 day EMA. Check it out: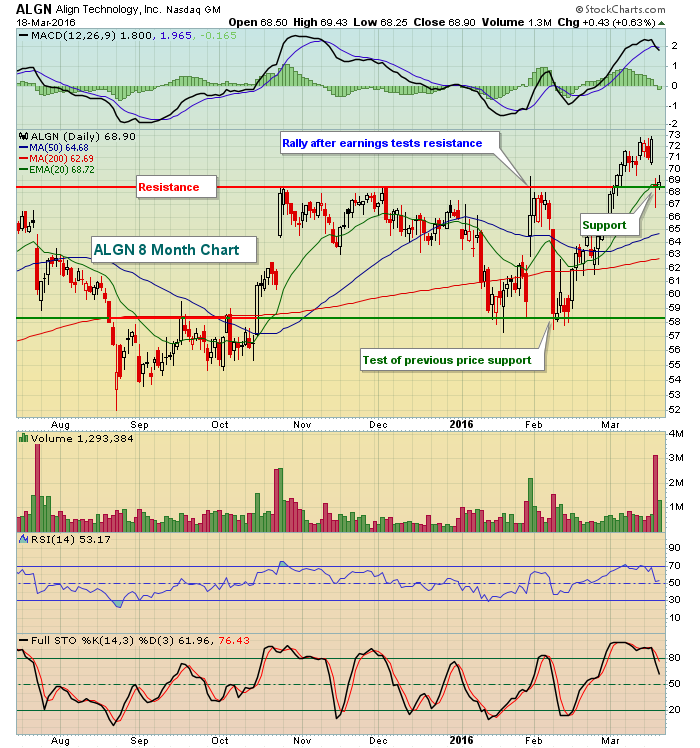 ALGN is a $5.49 billion company, but as you can see from the chart above, still remains a highly volatile stock. An even smaller stock that's beginning to show strength in this same industry is Haemonetics (HAE), which has a $1.72 billion market cap. HAE has just recently hit price support and has printed a positive divergence on its weekly MACD. That suggests it may have further room to run to the upside. Here is the latest technical picture on HAE: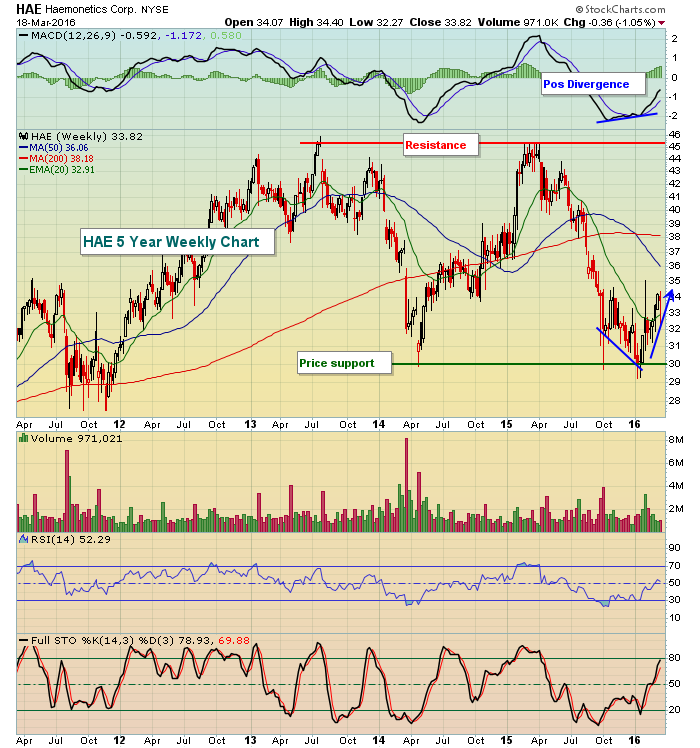 Happy trading!
Tom