The seasonality tool here at StockCharts.com provides an easy way to review historical results for indices, sectors, industry groups and individual stocks. I looked at financials and healthcare industry groups as these two sectors have performed the worst over the past three months. Perhaps seasonal strength can provide a "cure" for pharmaceuticals ($DJUSPR), which have clearly been under the weather. Here's the historical view of pharmas, broken down by average calendar month returns over the past 17 years:
---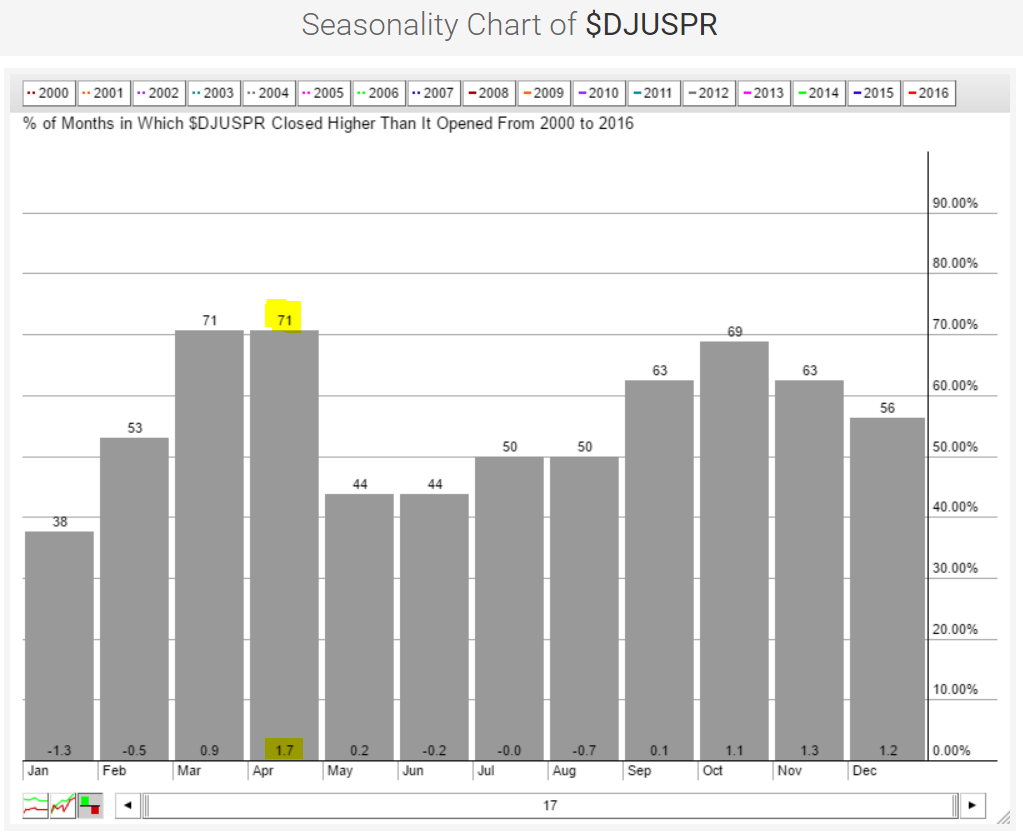 There are a couple points to be made here. First, note that the DJUSPR has risen 71% of the time during the month of April and that's the highest percentage among all calendar months. Second, toward the bottom of the chart, you can see that the average monthly return for April over the 17 year period is 1.7% and that's the highest average monthly return as well.
Now let's turn our attention to the current technical picture to see if the group is likely to strengthen: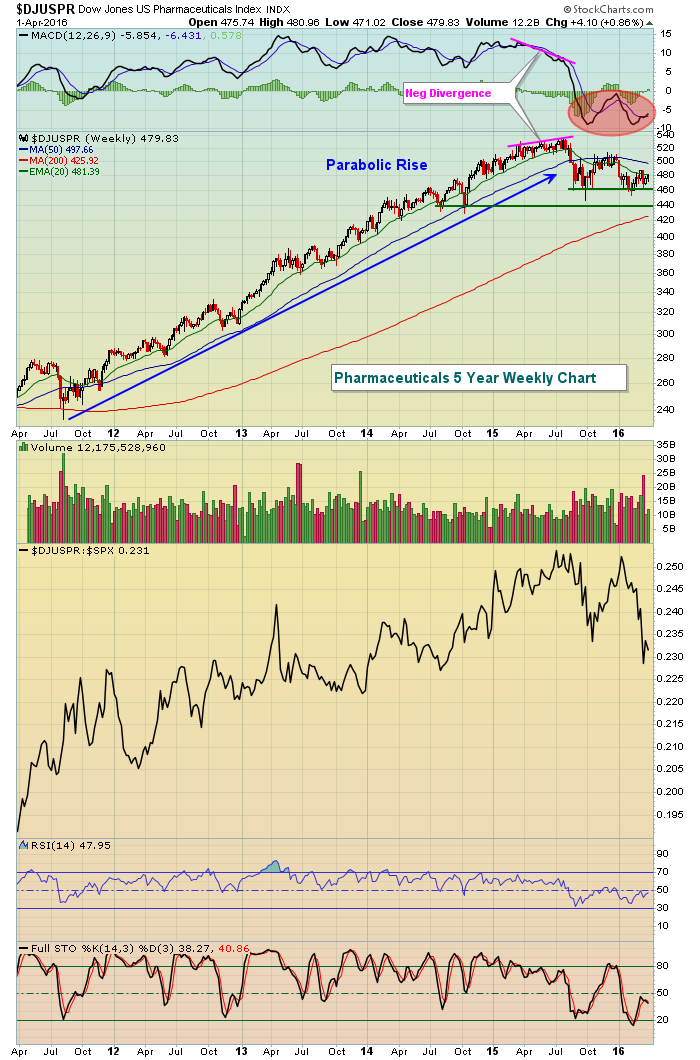 Momentum has obviously been very weak over the past several months. A negative divergence emerged on the weekly chart in the spring of 2015 and the DJUSPR has struggled since. It's why I pay such close attention to weekly negative divergences as they tend to mark significant tops. The weekly MACD is currently pointing higher so a push and close above the 20 week EMA, currently at 481, would be a solid first step toward continuing strength in April.
Happy trading!
Tom