The Dow Jones U.S. Defense Index has been annihilating its competition for the past few years. It's very clear if you take a look at a longer-term relative performance chart. Check this out:
---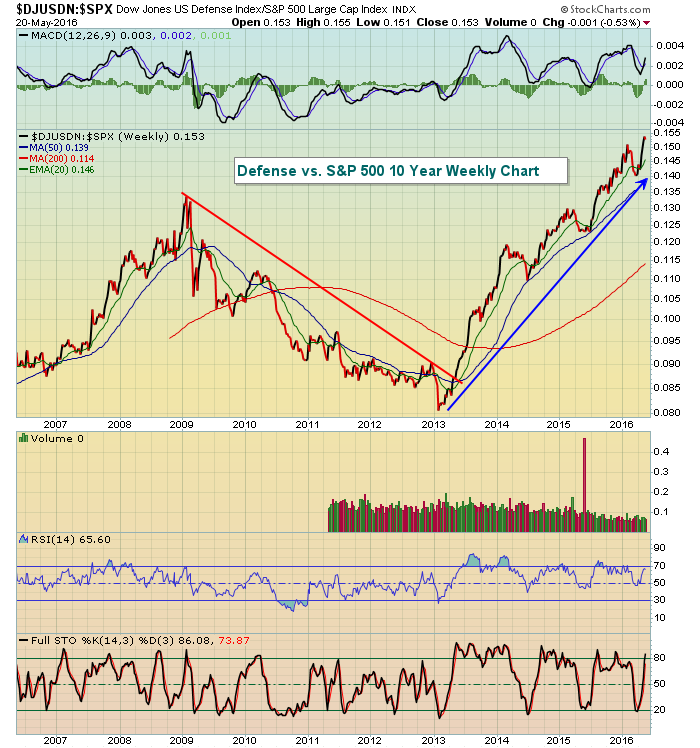 This is an interesting chart. During the bear market from 2007 to 2009, defense stocks performed very well on a relative basis. But the start of the bull market in March 2009 was not kind to the DJUSDN. In fact, this group underperformed for the first four years of the bull market. They have made up for it since 2013, however, jumping from a .08 relative ratio (vs. the S&P 500) to nearly .155. Simply put, the DJUSDN is without a doubt a group where you want exposure.
The above chart is a relative chart. Now let's look at absolute performance: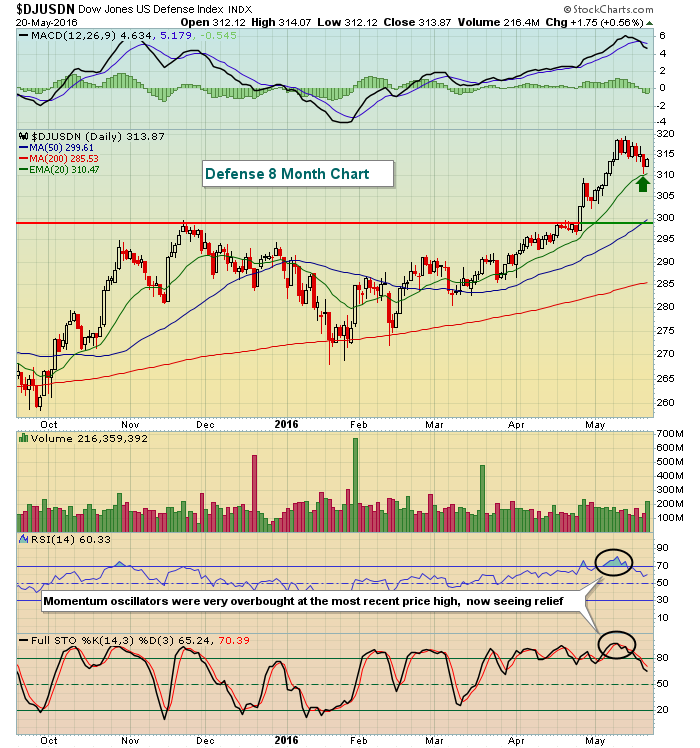 The DJUSDN was very overbought recently and needed a period of selling to relieve the RSI and stochastic which had moved above 80 and near 100, respectively. Given that the MACD was pointing straight up at the recent price high (indicative of strong price momentum), a test of the 20 day EMA was to be expected.
So now that we've seen a pullback, what stocks could be considered within the space?
Here are two:
TASR: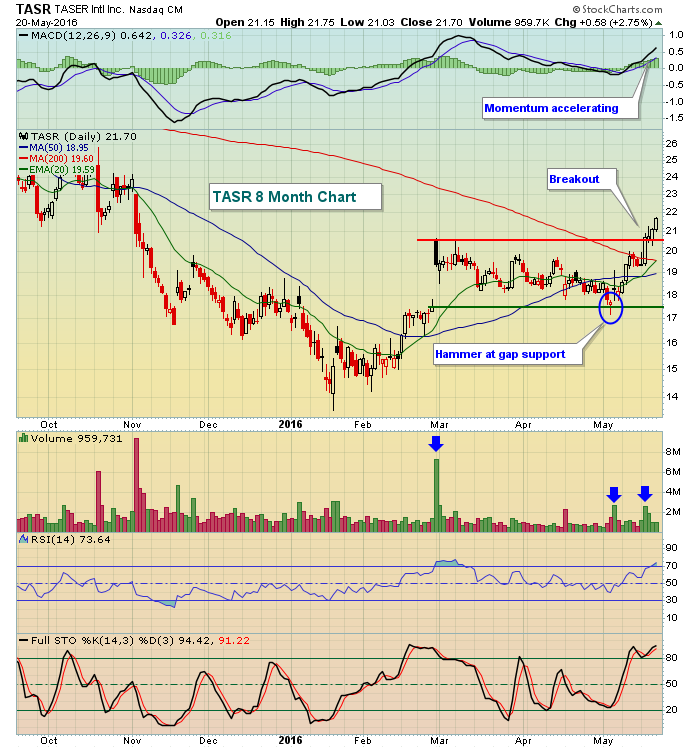 Volume trends are strong and after the hammer printed at gap support, accumulation seems rather obvious to me in May.
GD: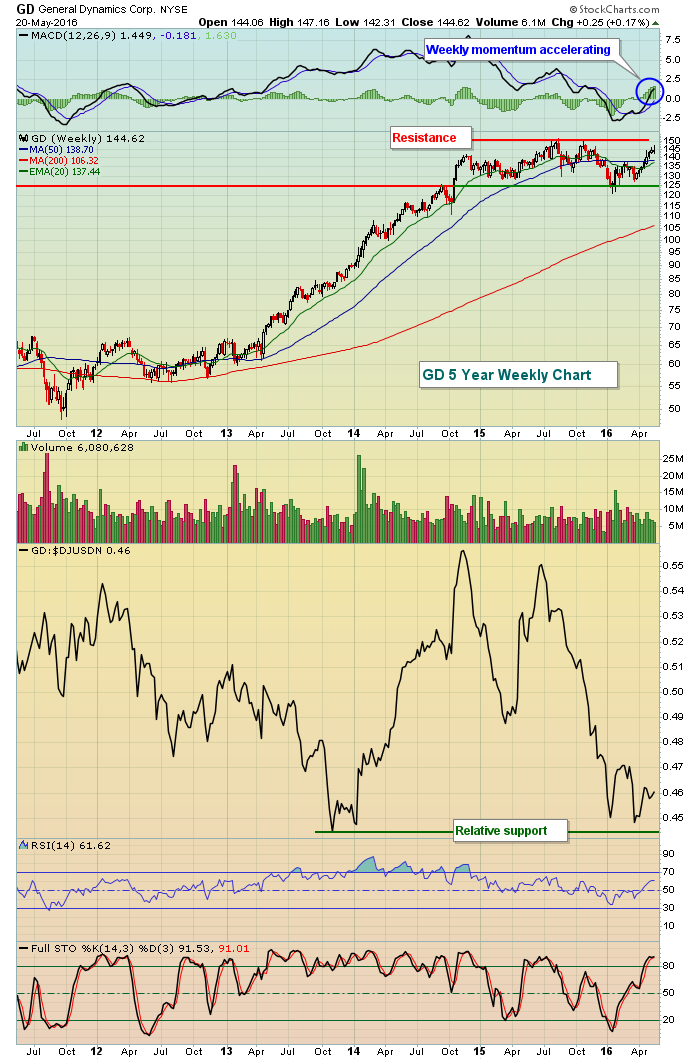 General Dynamics has been consolidating for the past 18 months after a huge advance in the prior three years. During this consolidation, GD's relative strength vs. the DJUSDN dipped close to relative support from 2013. Also note that its weekly MACD has broken back above centerline resistance. A close above 150 would be bullish for GD.
Happy trading!
Tom