In a world of aging populations, the biotechs offer a promise of improving our quality of life. For the last year, biotechs have moved convincingly lower. However, there always seem to be some that have their own inertia. Below are three charts of optimism in the biotech space currently. Using the SCTR, it can guide us to stocks with some of the best price action.
The top SCTR ranking is Galena Biopharma (GALE). After a two-year downtrend, the stock is finally starting to make new 52 week highs. Some serious volume entered the stock 3 weeks ago, and the momentum is positive for the stock.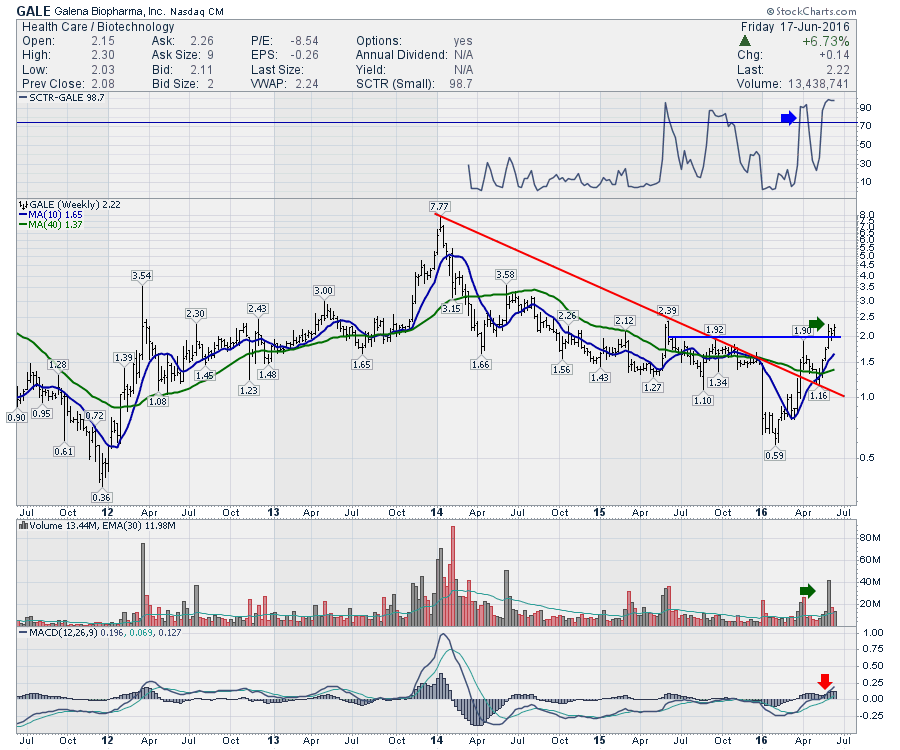 The second stock on the list has been a straight move up since April.
---
Exellxis (EXEL) had a big push up in 2015. It pulled back for six months but seems to be moving higher with lots of inertia currently. It is an interesting stock as it currently sits just below the 4-year highs.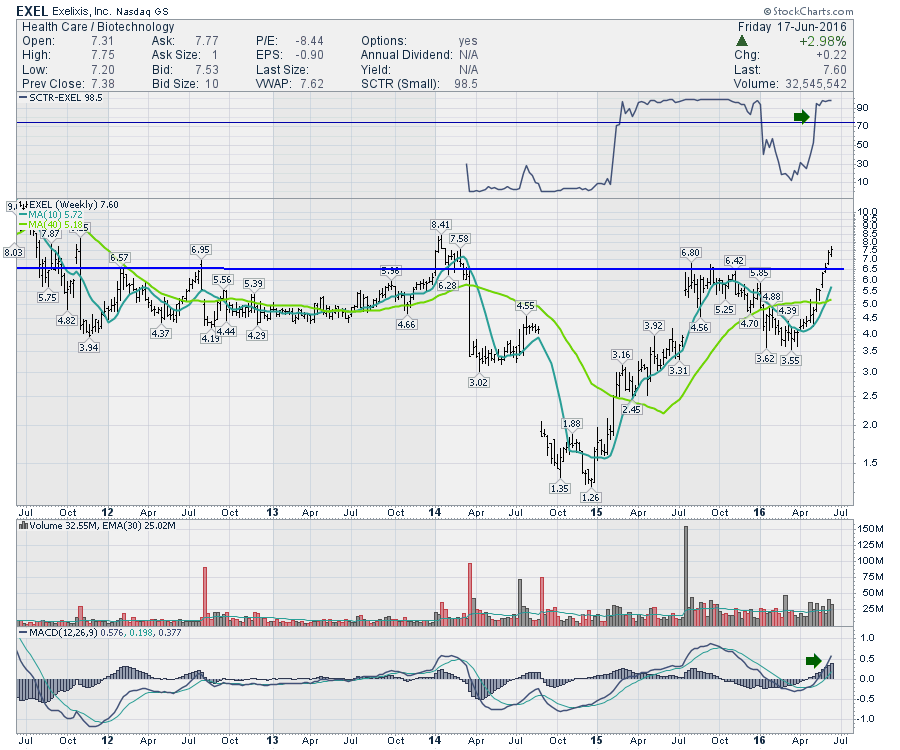 Exact Sciences (EXAS) went vertical this week. After having a huge crash in 2015 from $32 to $6, the stock continued lower in early 2016. This week it popped up substantially. While technicians don't usually want to know the news, I checked to see if it was merger related. It is not a merger-shock on the chart. It appears to be based on the acceptance of some of their colorectal cancer screening tool.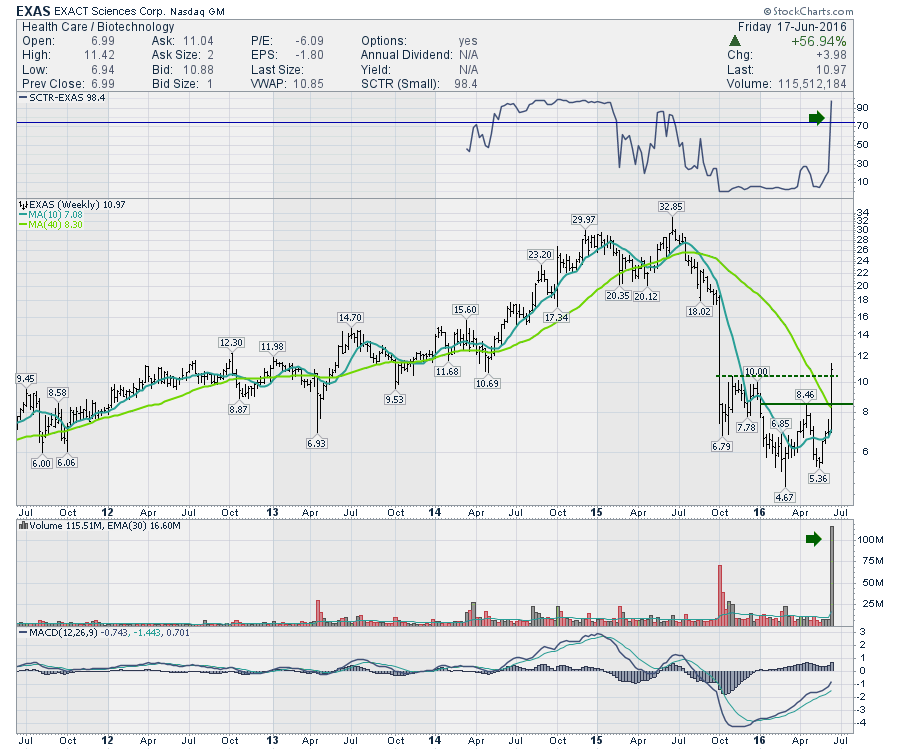 Whenever the overall market trend struggles, I like to look for stocks or commodities that are able to ignore the moves in the overall averages. These biotech moves can be very big both ways so be cautious on position size.
Good trading,
Greg Schnell, CMT ,MFTA.
About the author:
Greg Schnell
, CMT, MFTA is Chief Technical Analyst at Osprey Strategic specializing in intermarket and commodities analysis. He is also the co-author of
Stock Charts For Dummies
(Wiley, 2018). Based in Calgary, Greg is a board member of the Canadian Society of Technical Analysts (CSTA) and the chairman of the CSTA Calgary chapter. He is an active member of both the CMT Association and the International Federation of Technical Analysts (IFTA).
Learn More