This week sentiment was mixed. Typically we see the American Association of Individual Investors (AAII) and National Association of Active Investment Managers (NAAIM) exposure index give the same message. However when I pulled up the charts to present during the sentiment segment of MarketWatchers LIVE, I saw the dissonance.
---
---
The AAII sentiment survey asks individual investors whether they are bulls or bears. It's a poll, so that has to be considered. It's easy to say "I'm bullish" and yet sell many of your positions. However, sentiment surveys are useful. Remember that sentiment is "contrarian", meaning that the more bullish investors feel, the more likely the market is going to pullback or correct. You know the saying, everyone jumps on the band wagon and then the wheel falls off. Look at the bullish extremes we are seeing on the bull/bear ratio. They aren't as extreme as they could be, but seeing the big shift among investors moving bullish raises my eyebrows. This is bearish for the market.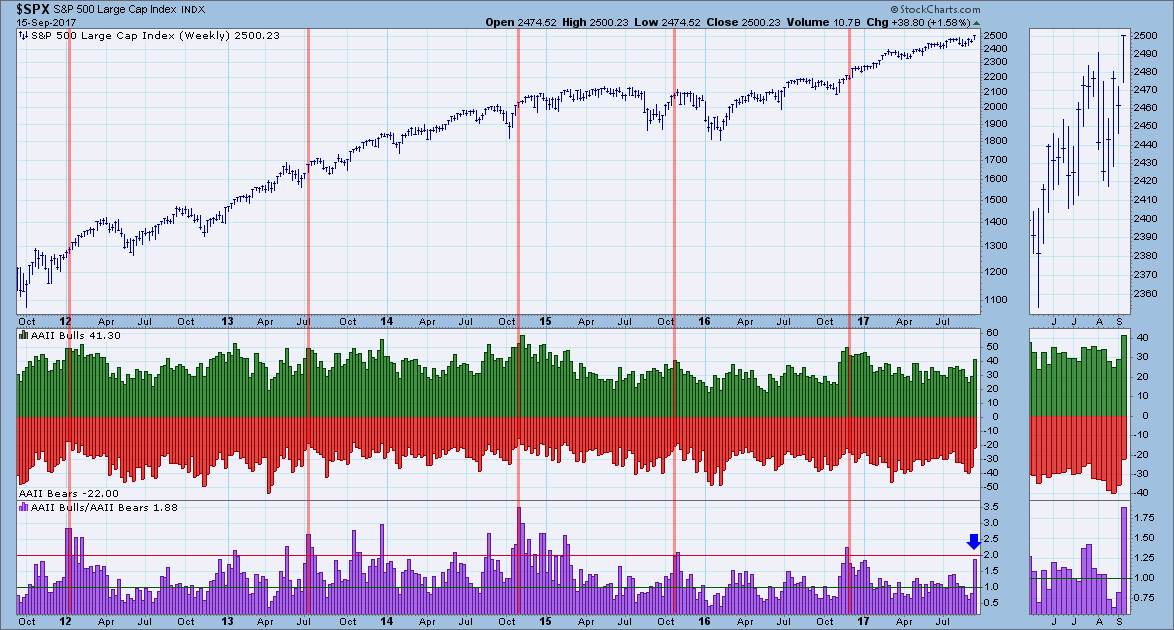 The NAAIM exposure reading tells us how "exposed" active money managers are to the market. Notice they've been pulling back market exposure since the beginning of the summer. This could be caused by seasonality somewhat, but exposure is diminishing quite a bit. This means that money managers are bearish on the market (not as bearish as we've seen) and with sentiment being contrarian, this would be bullish for the market.
So what do we do with these mixed messages? Well, my analysis tells me we haven't actually hit extremes yet. And in all honesty, I would trust what actual money is doing. NAAIM tells that managers are less exposed. The other area to look at is the Rydex assets.
Below we can see in the thumbnail, that assets are leaving equities and money markets and are shifting to bear funds. That's actively bearish in my estimation.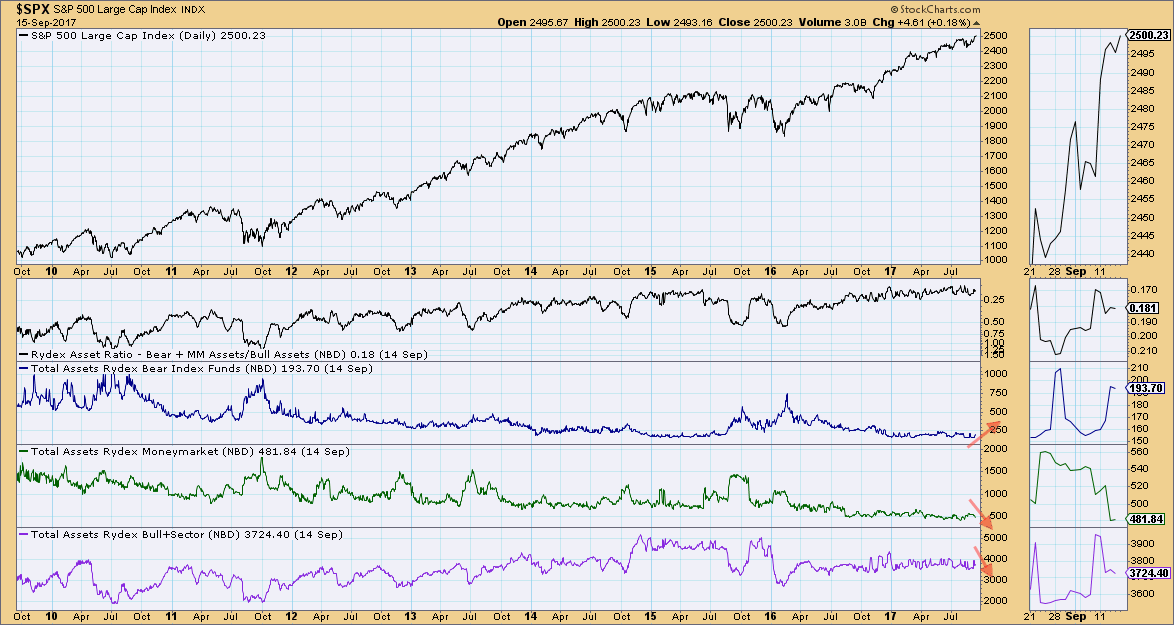 So while pollees are bullish, money is acting bearish. Given that, I would have to say I trust NAAIM more than AAII mainly because the Rydex assets confirmed NAAIM bearishness. This is ultimately bullish for the market. As I wrote in my last DP Alert, I'm mostly neutral for the next week, but expect a breakout after that.
---
Helpful DecisionPoint Links:
DecisionPoint Shared ChartList and DecisionPoint Chart Gallery
Price Momentum Oscillator (PMO)
Swenlin Trading Oscillators (STO-B and STO-V)
---
Technical Analysis is a windsock, not a crystal ball.
Happy Charting!
- Erin
---
**Don't miss DecisionPoint Commentary! Add your email below to be notified of new updates"**
---