China has been improving in performance over the last few months. The various ETFs that track China have really started to dominate the SCTR list. Part of this is in US Dollar weakness, but we are also seeing the broader Asian markets start to kick it up a gear. As an example, Russia and Vietnam have also been surging and India is racing higher. I am pretty sure everyone has heard of the outperformance by emerging markets but the resurgence of China is particularly noticeable as we enter 2018.
Searching on 'Chin' (to capture both China or Chinese) on the US ETFs page we can see the high SCTR rankings for various industry and overall sector ETFs.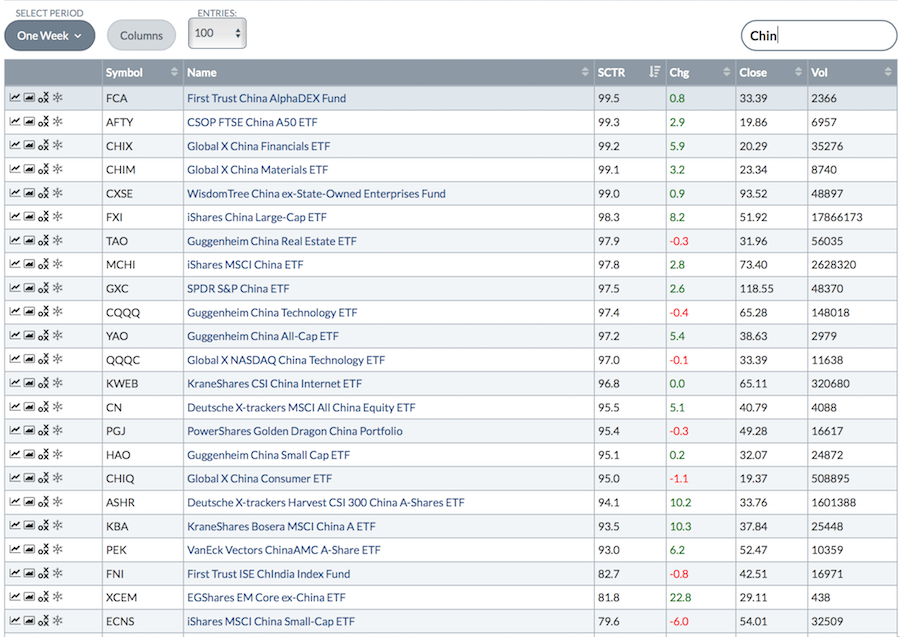 ---
The Asian small cap funds (HAO) are getting on board as well. The US market has been soaring, but these foreign market ETF's are trying to keep pace, up 50% over the last year.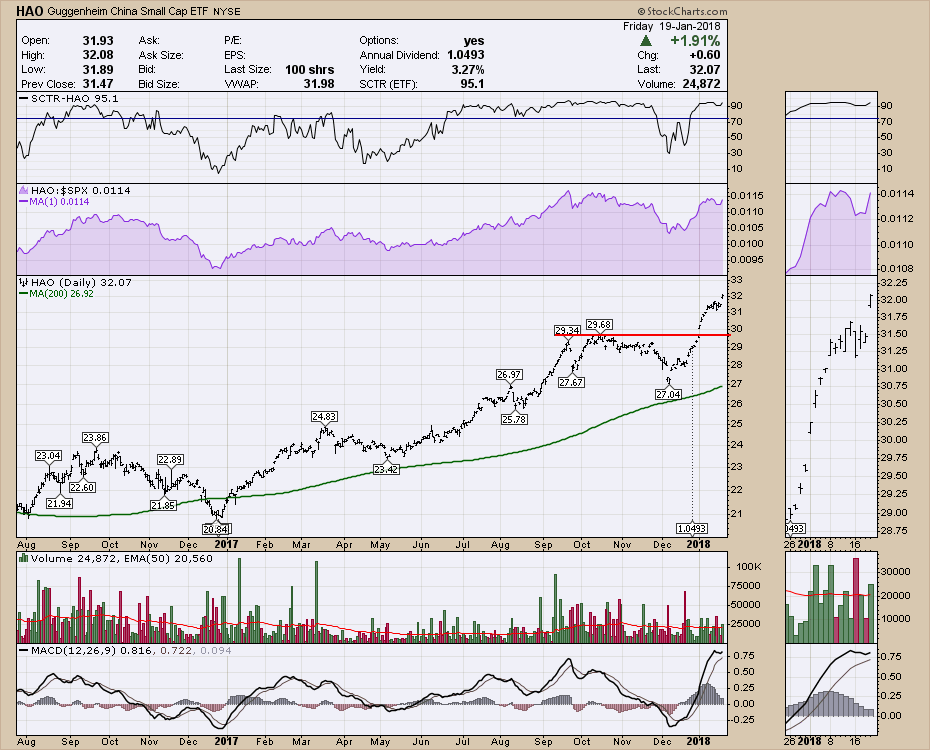 Another interesting ETF is the Chindia ETF (FNI). While the volume is light here and may not make an attractive investment on the basis of volume, it is the 50% move in one year that should be noticed.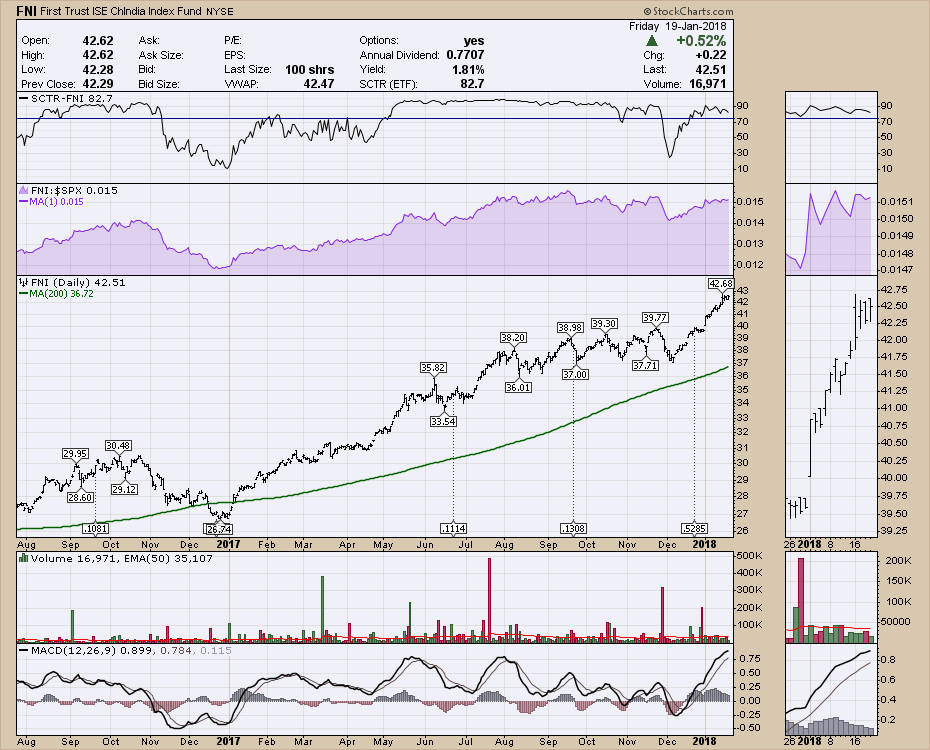 With the Asian markets surging broadly and the US markets doing well, this bull market continues to rock. The Shanghai market is just getting started in the breakout to new highs after pulling back to retest support at 3300. This can only be considered more fuel for the bull market. On the top table, the volume is also shown so you can find trading liquidity in these foreign market ETF's.
Good trading,
Greg Schnell, CMT, MFTA