Natural Gas has been testing the $2.60 level for two weeks now. I have placed arrows around the centre of the first quarter in each of the last six years. By watching Natural Gas closely right now, there can be a great 4-6 week trading opportunity that is not correlated to the equity market indexes.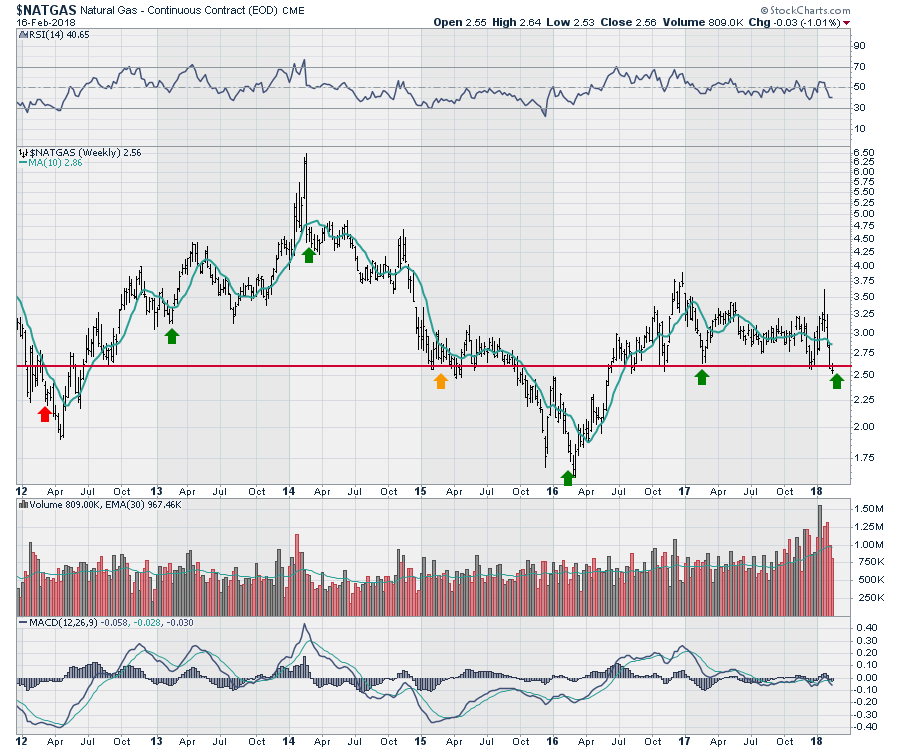 ---
Zooming in on the daily, Natural Gas is testing the lows. I have included the Commodity Channel Index (CCI) Indicator below the chart.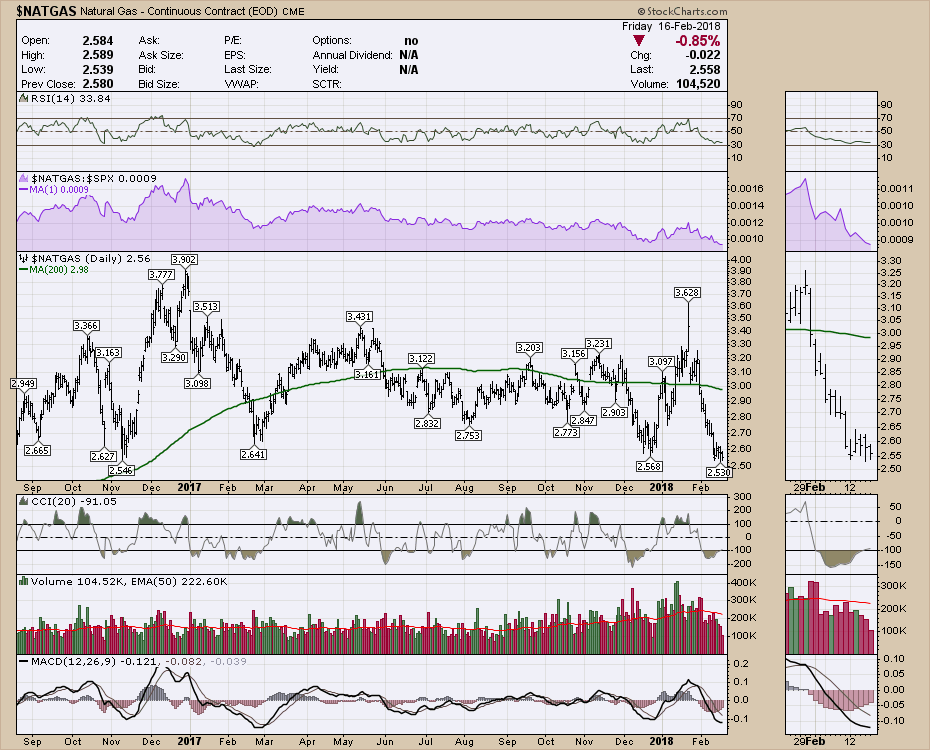 One of the reasons to look for a bounce here is the test of the 4th quarter lows. It is not uncommon for Natural Gas to plummet quickly and bounce sharply. There are plenty of examples on the chart. Using the CCI indicator, as the CCI comes out from oversold, the trades sets up. I would look at related stocks/ETF's like FCG below with a tight stop.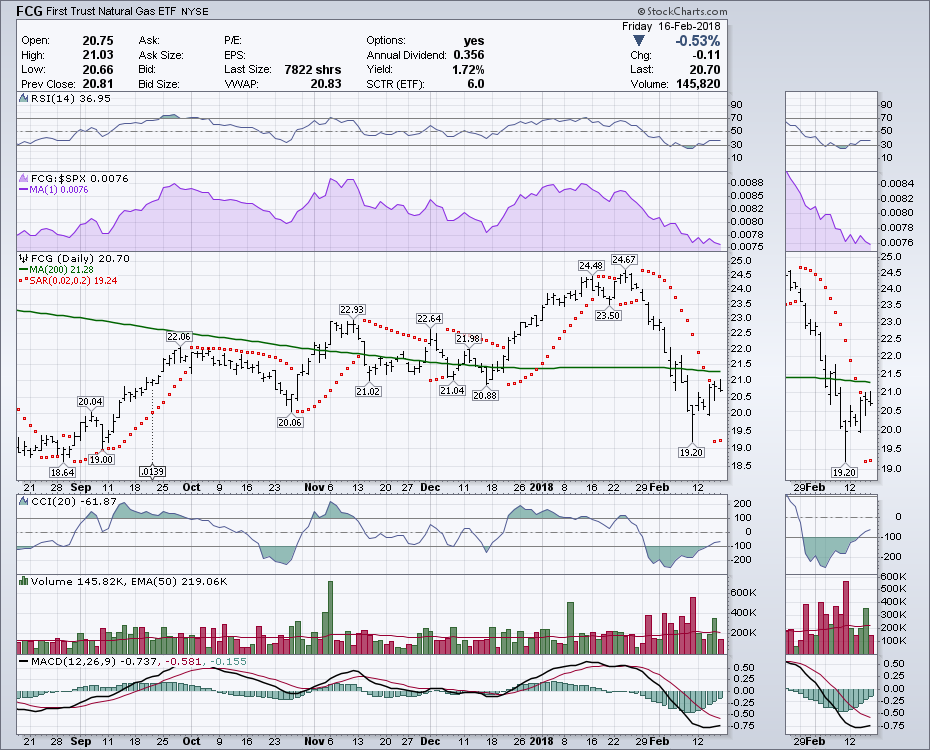 On this chart I have put the Parabolic SAR. This is a method of trading with a stop (shown in red) that tightens up as the market moves in your favor. It went on a buy signal on Thursday. If the ETF fails to trend higher, this will reach the level of the stop and kick you out. Based on the hammer bar of February 9th, there were a lot of buyers on that candle. While the bar still finished below the prior close, it was a nice bounce. I would suggest at tight stop near $19.80.
Two reasons for this trade now:
If equities in general are following the non-trending indexes, that can be a problem.

Natural Gas is uncorrelated to the market.

Commodities in general should be bought near lows and sold higher. A lot of commodities trade in ranges and must be managed as a channel trade. This would appear to be the case for Natural gas over the last two years. A tight stop lowers your risk and increases your risk /reward ratio.
---
Here is a one minute video about the new Stock Charts for Dummies book. It is available through the Stock Charts bookstore or wherever books are sold.
I also produced two other videos this week. You can find all my videos on Vimeo under Greg Schnell. Click the follow button to be notified of new videos.
New blogs were added to Commodities Countdown, Canadian Technician and Don't Ignore This Chart this week. Click the follow button on each blog to be notified when new articles are posted.
I will be presenting to the CMT Association in Scottsdale March 7th, 2018. Email me for more information if you would like to attend.
Thanks for following all of the authors at StockCharts.com. We look forward to seeing you at Chartcon 2018.
Good trading,
Greg Schnell, CMT, MFTA.