Throughout 2017 the U.S. Dollar Index ($USD) was falling and aiding profits on multinational companies found on the S&P 500. But it was time for the dollar to rise, as evidenced by a surging U.S. 10 year treasury yield ($UST10Y) vs. Germany's 10 year treasury yield ($DET10Y). Check out this chart: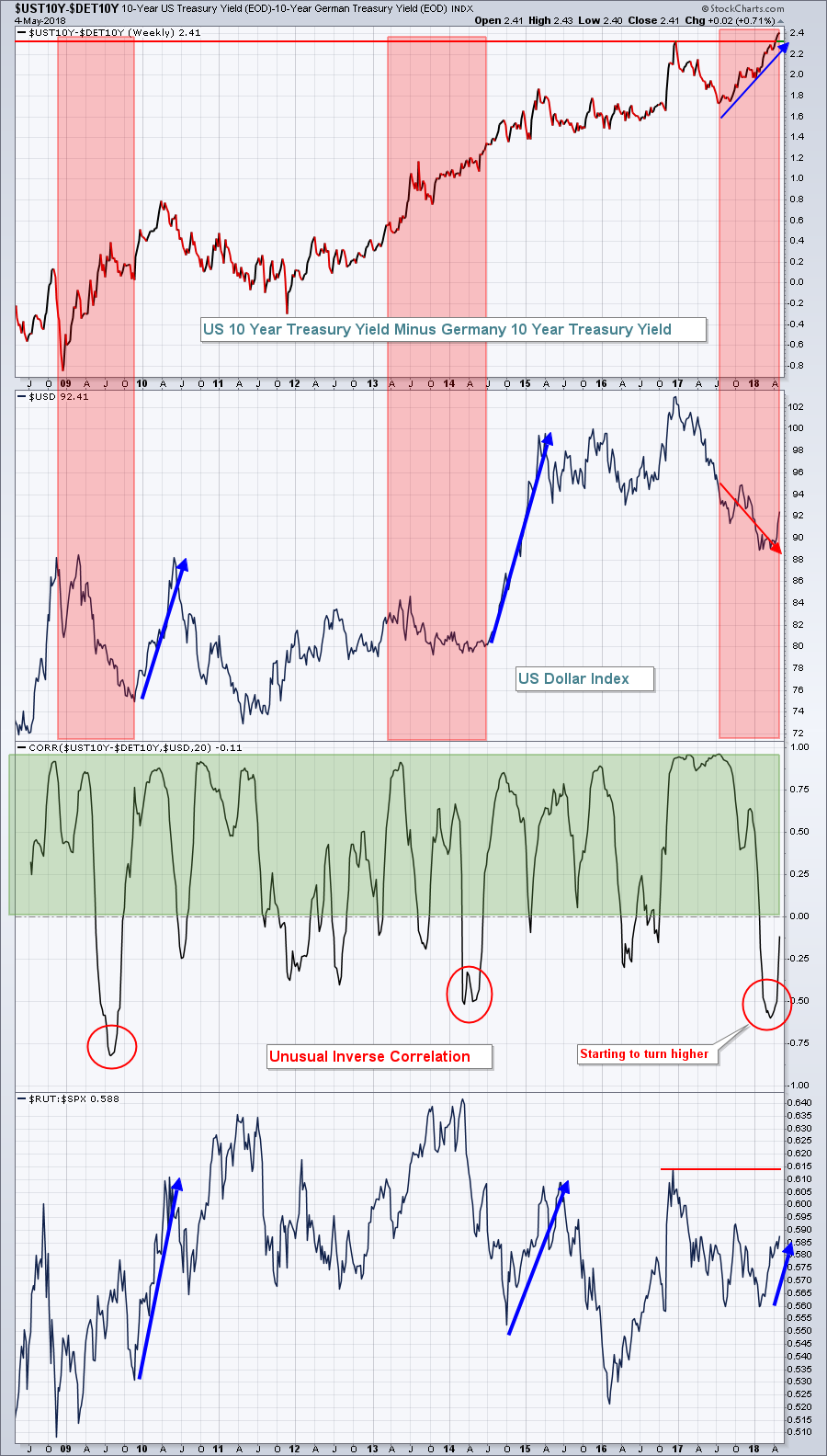 I anticipated the dollar strength back in my February 28, 2018 Trading Places article titled, "3 Takeaways From Tuesday's Renewed Selling....And Why I'd Avoid Gold", where I discussed potential ramifications and opportunities given the rare inverse correlation that had developed. Feel free to click on the link provided and read more about this chart. In my opinion, dollar strength has just begun. Large cap multinational companies have been underperforming since the dollar bottomed and the next chart highlights this relative weakness: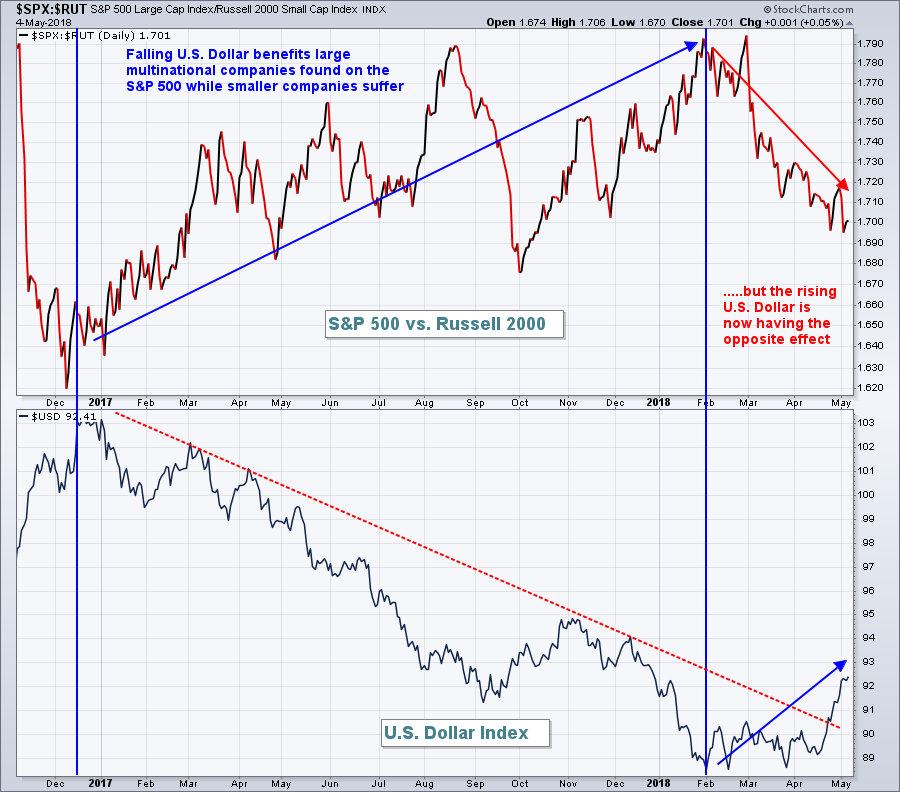 One of the best areas within small caps have been healthcare stocks where we've seen the PowerShares S&P SmallCap Healthcare ETF soaring in 2018: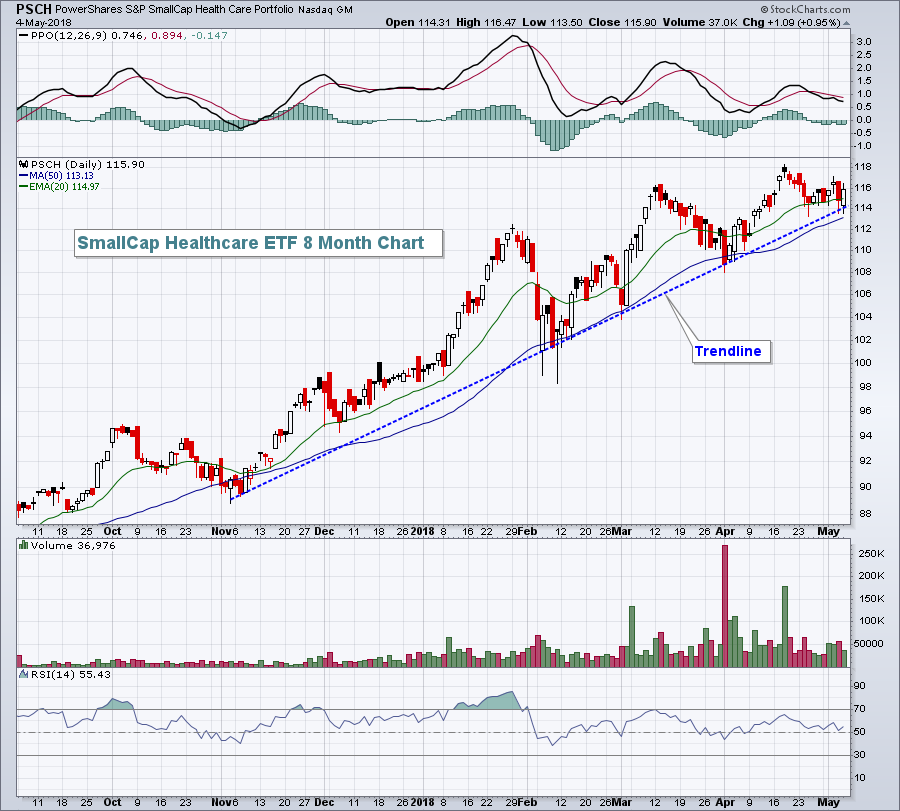 The trendline remains intact and smaller healthcare companies are likely to continue to outperform their larger cap counterparts so long as the rising dollar continues. Reallocating a portion of your portfolio and overweighting smaller cap issues makes a lot of sense in a rising dollar environment.
Happy trading!
Tom