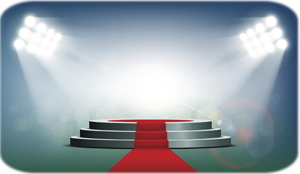 There are lots of indicators out there, but one metric stands head and shoulders above the rest. No, it is not a head-and-shoulders pattern. There are hundreds, if not zillions, of ways to measure the trend and identify trend reversals. Over the years, I have found trend reversals to be more the exception rather than the norm. Trends show a tendency to persist and this means we are better off staying with the trend instead of looking for reversals.
The single best thing a stock can do is record a new 52-week high. A stock that hits a new high is in an uptrend and is a leader. Chartists looking for leadership, therefore, should gravitate to the groups with the most new highs. These are the areas to look for bullish setups and trend following opportunities.

Chartists can easily identify the sectors with the most new highs by charting the High-Low Percent indicators for the nine sector SPDRs (soon to be 11). High-Low Percent equals new highs less new lows divided by total issues. On the chart below, I singled out the sectors with the most new highs: technology, healthcare, industrials, staples and materials. Materials is a newcomer to the top five list.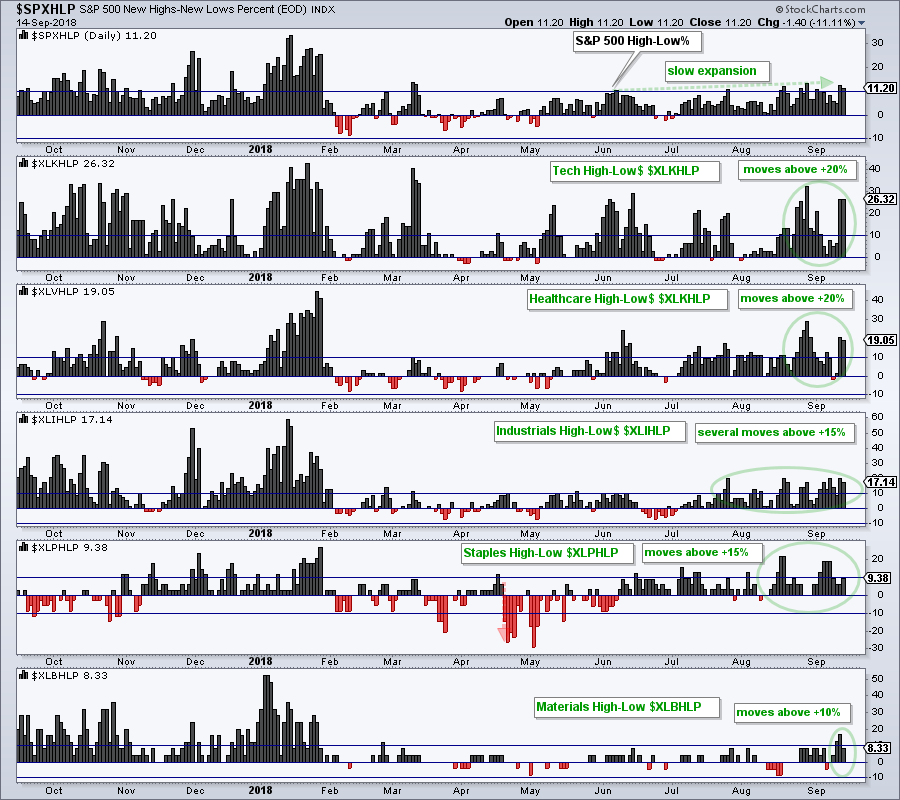 These five sectors are showing internal strength and these five sectors account for around 60% of the sector weightings in the S&P 500. This also suggests that the weight of the sector evidence is bullish for the S&P 500 and this is bullish for the broader market.
---
On Trend on Youtube
Available to everyone On Trend with Arthur Hill airs Tuesdays at 10:30AM ET on StockCharts TV and repeats throughout the week at the same time. Each show is then archived on our Youtube channel.
Topics for Tuesday, September 11th:
Stocks Still Outperforming Bonds (TLT, 2-yr Yield)
DAX, Shanghai and EEM Weigh on World (sans USA)
XLI, XLP and XLU Lead in September (plus sectors)
Industry Group ETFs (IBB, HACK, AMLP...)
NOT On Trend (ITB, XES, XME, SLX…)
Q&A: Scanning for Strong Downtrends and Setting Profit Targets
Stocks to Watch: Two BBand Squeezes (BAC, JPM)
---
Plan Your Trade and Trade Your Plan.
- Arthur Hill, CMT
Senior Technical Analyst, StockCharts.com
Book: Define the Trend and Trade the Trend
Twitter: Follow @ArthurHill
---