The market finally found its legs last week after the Fed signaled they might slow down their interest rate-raising campaign. In fact, after being technically wounded for some time, all of the major indexes closed back above their respective 20-day moving averages, with the Dow clearing its 200 day as well.
The move higher was most welcomed by the bulls, who have been behind the eight ball since the market peaked in early October and as the bears have been in charge. But even as the market was getting hammered over the past two months, some stocks that came up big when they reported earnings held up just fine.
As an example, take a look at the chart on McDonalds, who reported their earnings on October 23. While the overall market was getting smashed, MCD kept marching higher.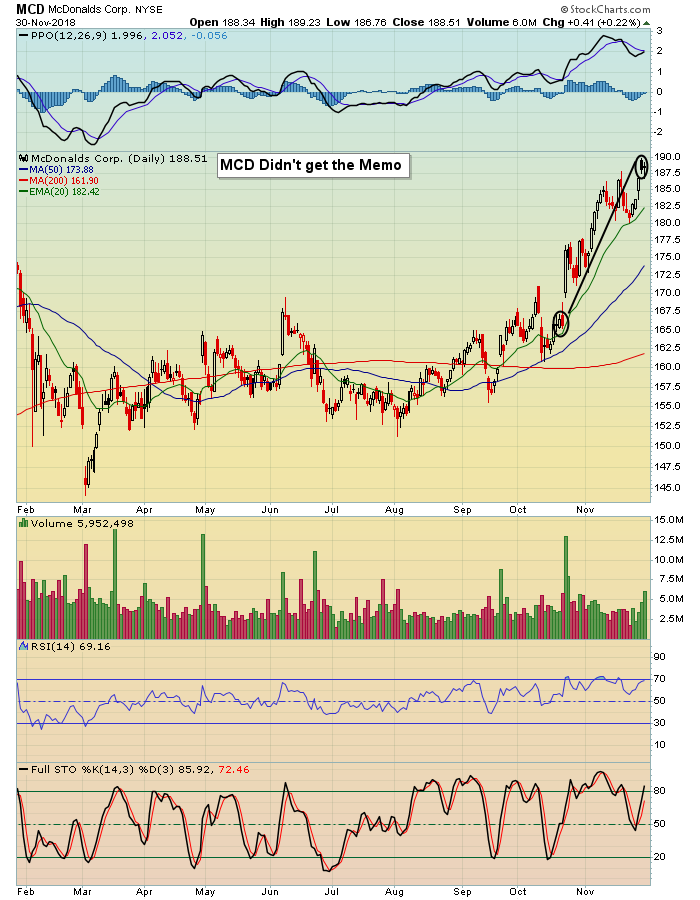 MCD was undoubtedly more of an exception than the rule, as many stocks that reported strong numbers during the most recent earnings season weren't treated so kindly. But it does go to show that traders are attracted to those companies that beat expectations, even during highly volatile times.
One great thing about the types of pullbacks like the one we just witnessed is that they can present nice opportunities once traders collectively decide enough is enough. We saw a lot of that this week. As an example, look at the chart below on Trade Desk. They reported strong numbers, but they got sucked down along with many other stocks when the market went into a funk in unison. But when the stock tested key price support for the third time in a six week span, it was off to the races as it rose 36% over a short period of time.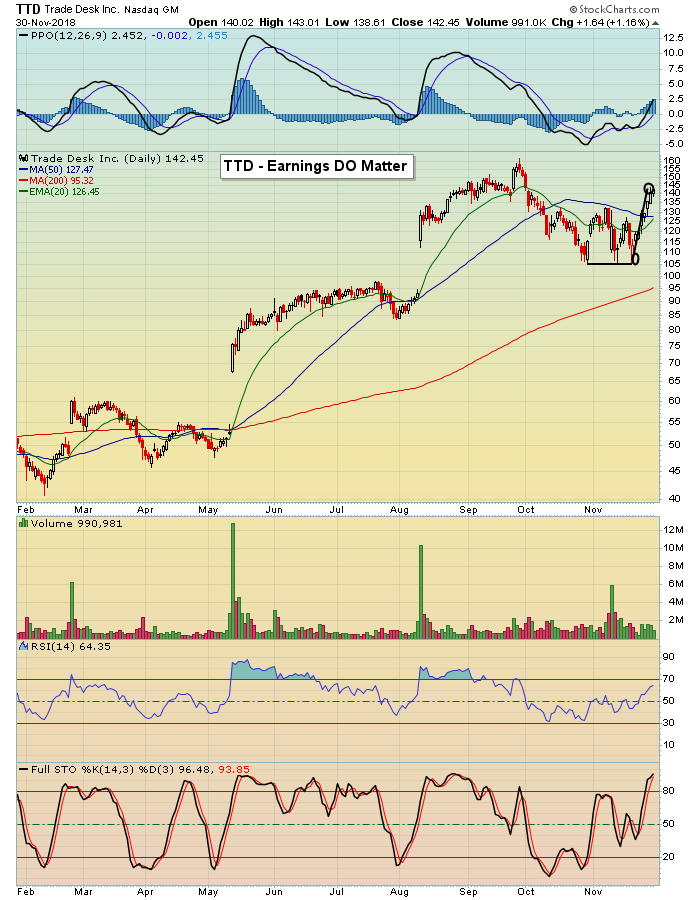 Bottom line is that there are still plenty of stocks that beat earnings expectations that have not fully recovered from the latest bout of selling. You just need to know how to find them! At EarningsBeats we scan for those stocks that beat earnings expectations and add them to our Strong Earnings Chart List, which in turn allows us to assign specific criteria that helps us uncover high reward-to-risk trading candidates. Right now, there are 230 stocks on the list. That's a lot of stocks to work with, many that could work their way much higher if the market remains in a good mood. Feel free to send me an email at john@investedcentral.com and I will be happy to share more information with you.
At your service,
John Hopkins
EarningsBeats