Across the broad spectrum of insurance companies, the life insurance industry group has a group of names huddled at or around 52-week highs. With nice strong dividends, these stocks look set to surge. A good example to look at is Manulife Financial (MFC).
MFC currently has its highest SCTR ranking in over a year, while its PPO, which shows momentum, has moved into positive territory. This move started just recently in March and has continued into April. The Full Stochastic continues to reside in the strong area above 50. Notice the drop downs on the price chart show when the dividends will be paid.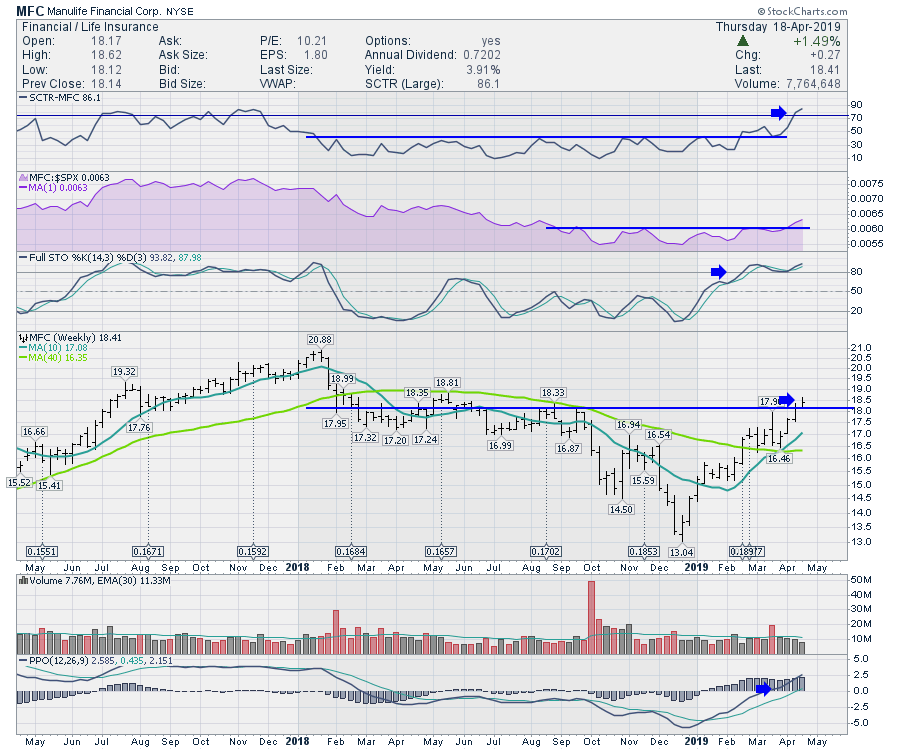 MetLife (MET) isn't as strong, but it is sitting just below resistance. Looking through the indicators, the SCTR ranks the stock price performance against large cap companies. This has not started to thrust higher yet, so that is a warning to be cautious. We would like to see MET accelerate a la the MFC chart above. MET's relative strength is currently drifting lower. What we would want to see is it starting to outperform the $SPX, which would be shown by a rising area chart (in purple).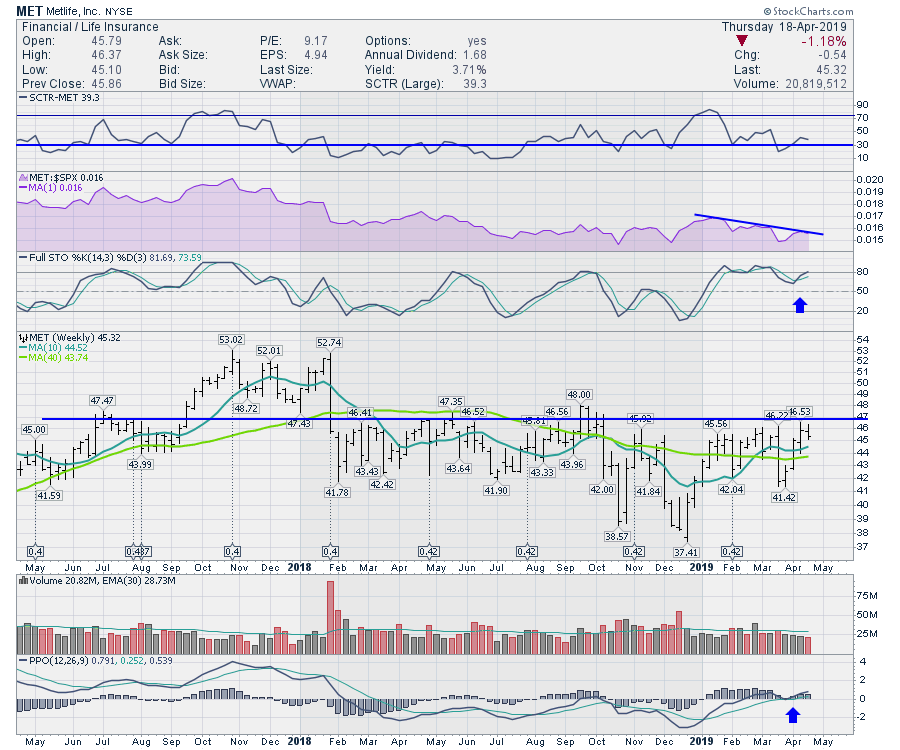 Prudential (PRU) is showing the chart shape we want to see as it advances. The SCTR ranking is moving to a fresh high! This chart shows the price action moving the fastest we have seen in two years. That's powerful. The relative strength is making new 10-month highs. Over the last year, the relative strength has moved sideways. and the stock has basically tracked the S&P 500. Now, however, we see it accelerating. The full stochastic is also holding up at a high level and could stay up there for a long time. Notice the momentum on the PPO starting to surge to new 52-week highs; that is also bullish.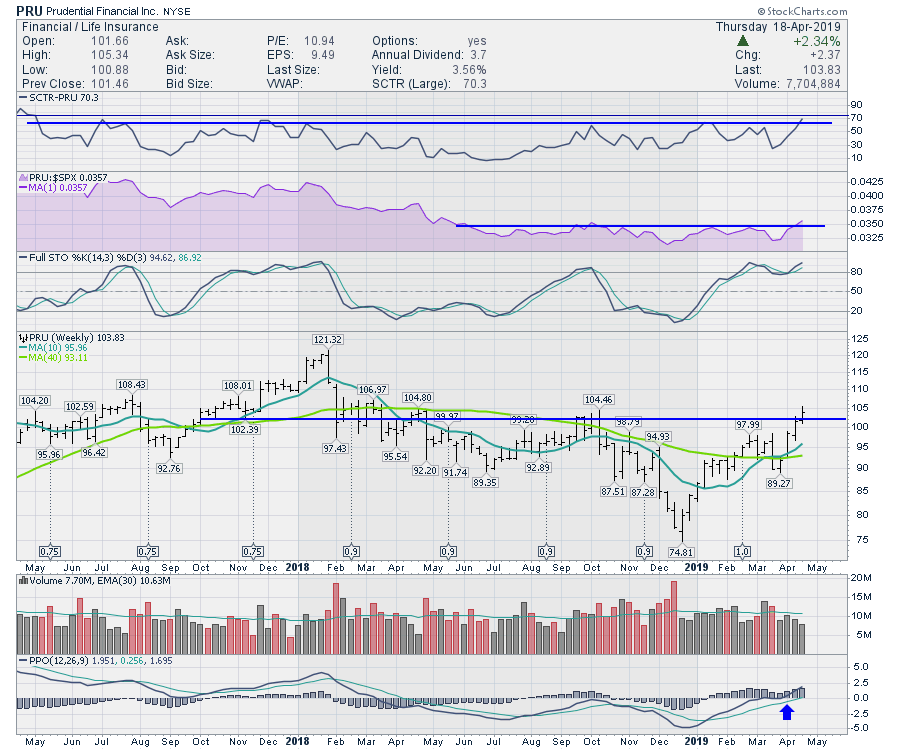 The bottom line is that this group looks like it is starting to surge, much like the banks, brokers and asset managers. A broad surge in the financials is trying to take place here. It would be very helpful to keep this bull market running.
Good trading,
Greg Schnell, CMT, MFTA
Senior Technical Analyst, StockCharts.com
Author, Stock Charts For Dummies
---
Want to stay on top of the market's latest intermarket signals?
– Follow @SchnellInvestor on Twitter
– Connect with Greg on LinkedIn
– Subscribe to The Canadian Technician