June is shaping up to be quite a month, with the S&P 500 on track to outpace January as the best-performing period. Of special note is this week's move into Biotechnology and Small Cap stocks, which both have struggled since stalling out in February. With money flows into these laggards, a downtrend reversal is shaping up.
This is very good news, not only for these stocks but for the markets in general. Given the lowered liquidity in Small Caps and the lack of earnings in Biotechs, both of these areas are viewed as risky. A move back into these riskier stocks historically points to investor confidence, which helps further bolster the prospects for the broader markets.
DAILY CHART OF RUSSELL 2000 SMALL CAP ETF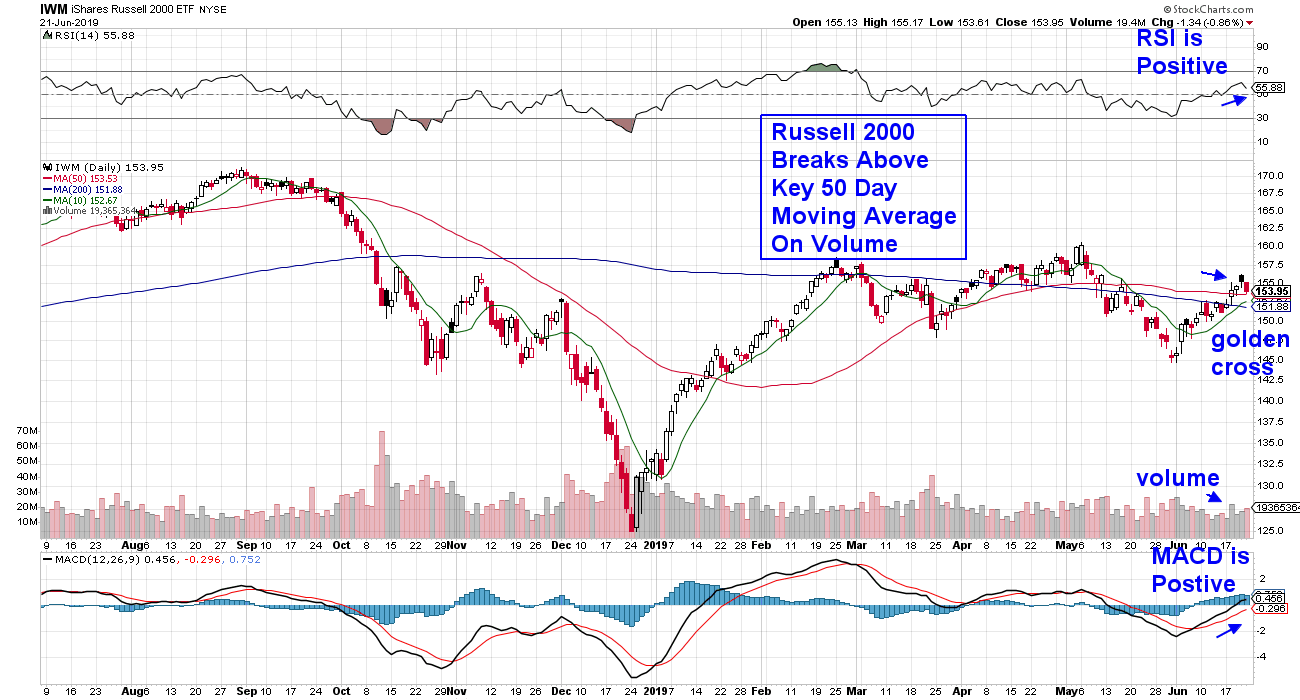 DAILY CHART OF NASDAQ BIOTECHNOLOGY ETF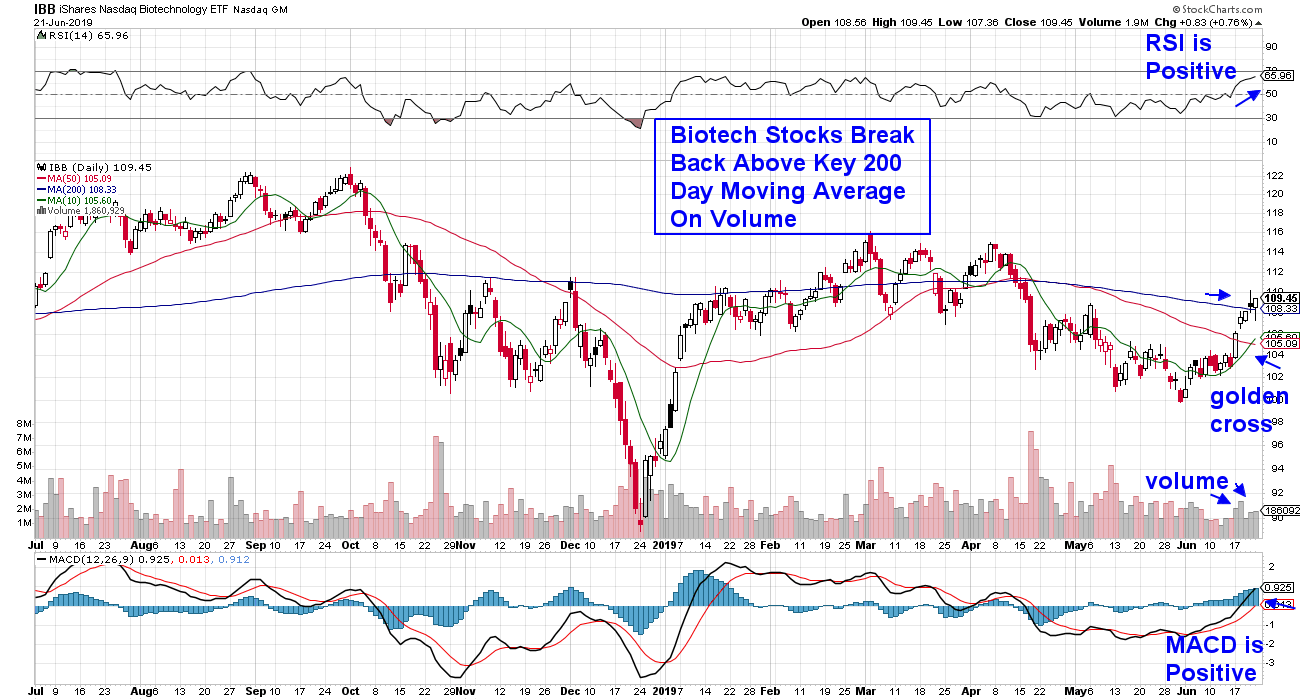 Today, I'll be highlighting 2 Small Cap Biotech stocks that are technically attractive. However, before proceeding, it's important to note that, given the inherent volatility in smaller biotechs, there may be higher risk associated with these names. For those more conservative, I'll also be reviewing a diversified ETF that provides participation in the move into Biotechs without as much potential angst.
The first company is Stemline Therapeutics Inc. (STML), which focuses on the development of oncology therapeutics. The company received FDA approval for a rare blood disease treatment in late December, which helped them post revenues that were ahead of estimates for Q1. This week, STML presented in front of the European Congress of Rheumatology with an eye toward an approval overseas, which would boost sales further.
As you can see in the chart below, the stock is very close to breaking out of a 5-week base, which would be very bullish. However, given the stock's recent strong advance, I would suggest being a buyer on any pullback.
DAILY CHART OF STEMLINE THERAPEUTICS (STML)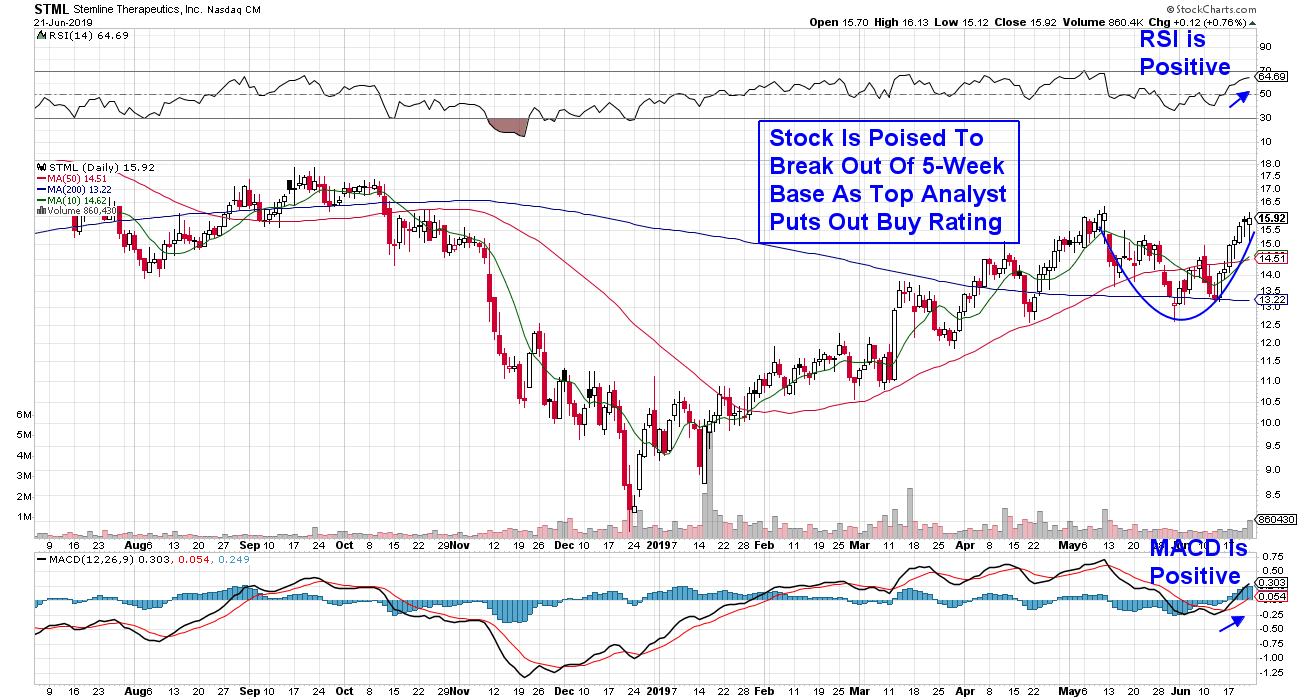 Next up is Vericel Corporation (VCEL), which develops therapies for sports medicine and severe burn victims. The stock has been under accumulation recently as the company continues to expand their licensing agreements with burn treatment products, which are expected to boost revenues. In fact, a report out this week shows a 32% increase in the number of hedge funds who own Vericel this quarter vs. last quarter. This pick-up in institutional participation, coupled with continued positive growth prospects, should benefit this stock.
DAILY CHART OF VERICEL CORP. (VCEL)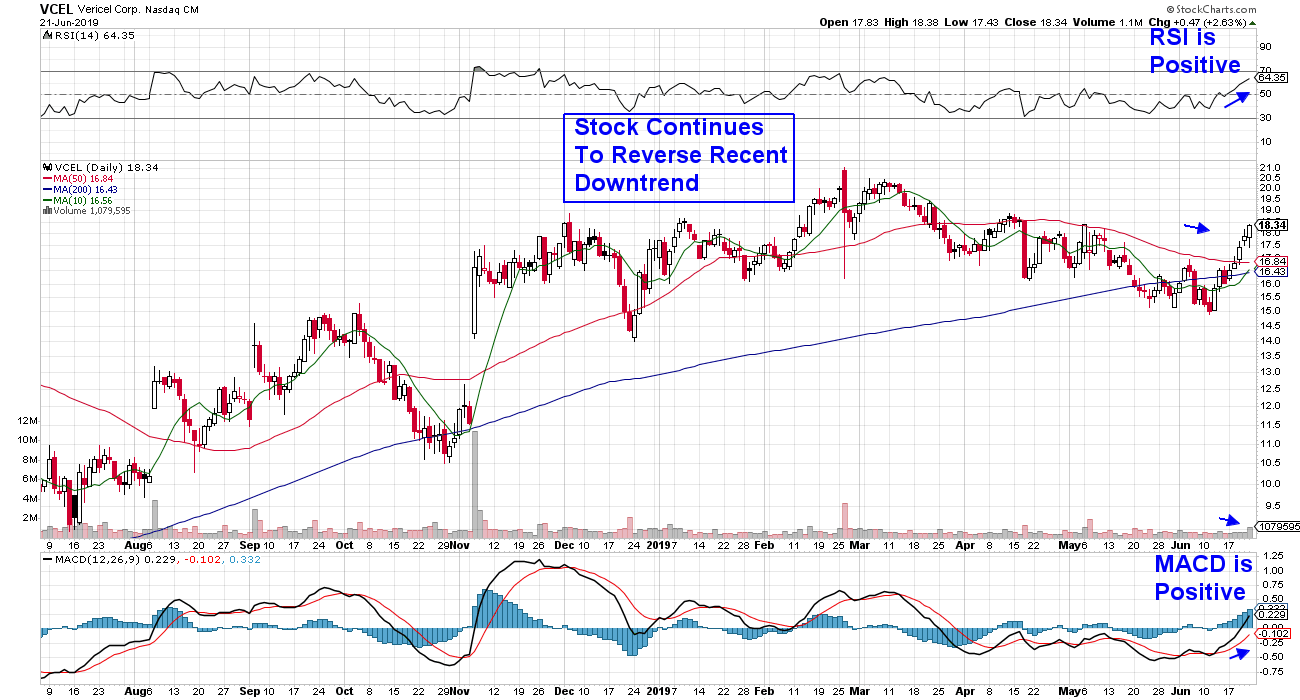 Lastly, we have Ark (ARKG), an ETF comprised of high-quality Biotechnology stocks across many disciplines, including gene therapy, targeted therapeutics and oncology, among others. As you can see, ARKG has had a bullish break back above its 50-day moving average and, if you were to view a weekly chart, you'd see that it's emerging from an oversold position.
DAILY CHART OF ARK GENOMIC REVOLUTION ETF (ARKG)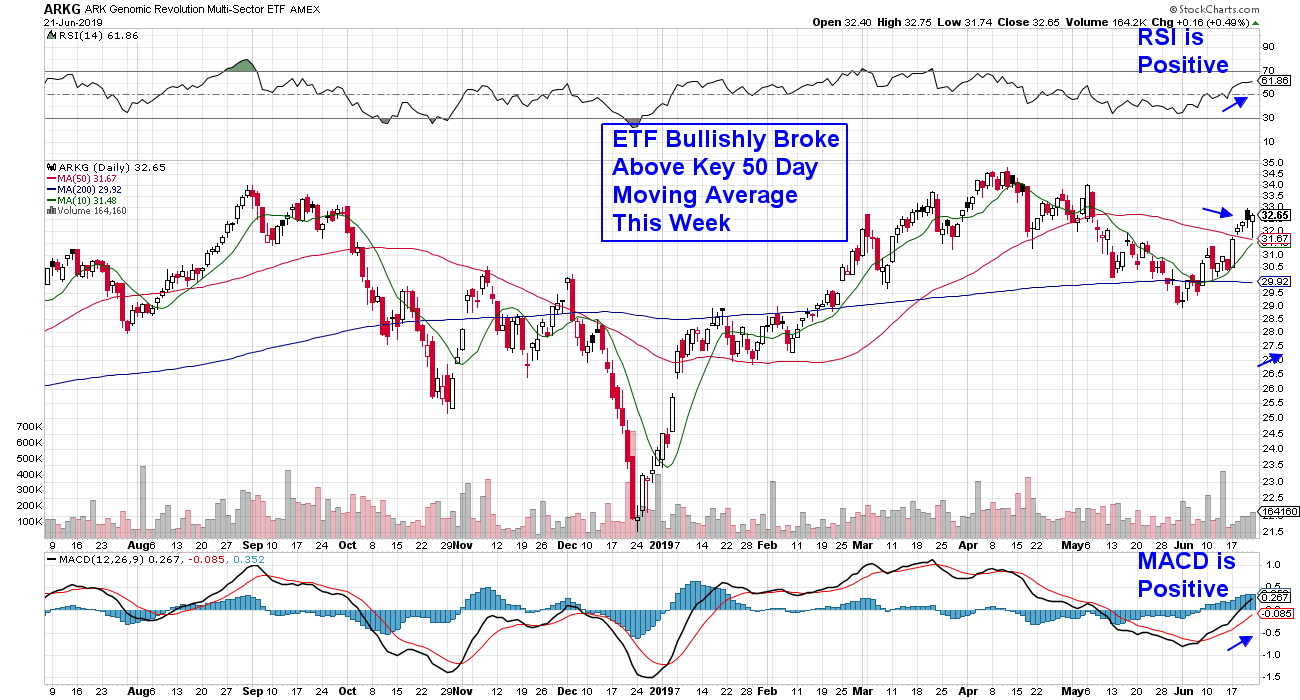 For those interested in finding out more about this and other innovative ETFs that Ark Invest ETFs manages, tune in to my weekly The MEM Edge show on StockCharts TV, as their client portfolio manager Renato Leggi will be my guest on Monday July 8th at 10:30 am.
Warmly,
Mary Ellen McGonagle
MEM Investment Research