I'm currently on a cruise ship docked in Naples, Italy, on a two-week vacation with my family, along with a good friend from college and his family. Today, we toured the ruins of Pompeii, which meant very high temperatures but fascinating history lessons.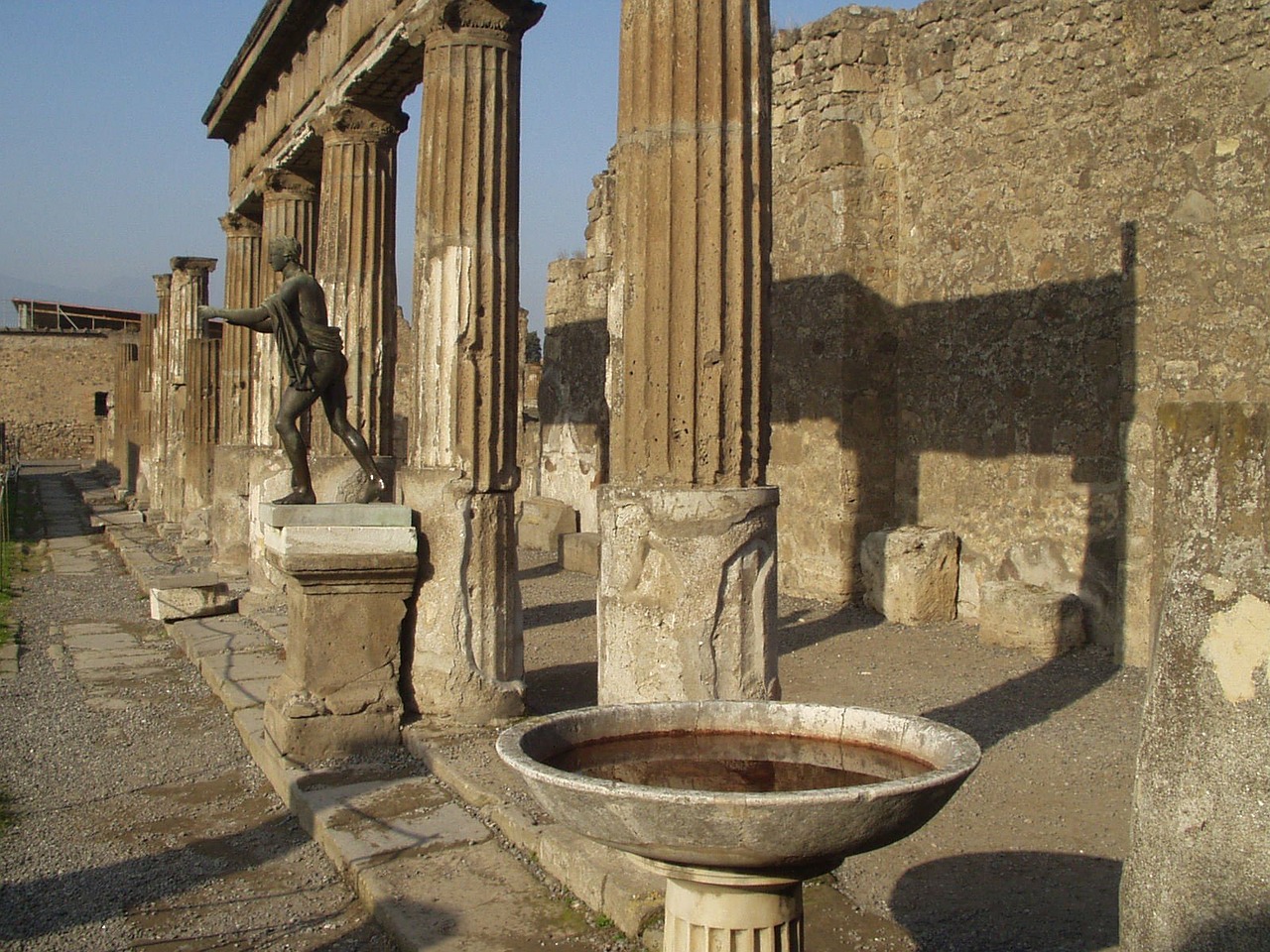 Source: Pixabay
In preparing to write this article, I reflected on the fact that I promised my wife I'd "unplug" for our vacation. This has proven to be exceptionally difficult.
I'm a big fan of books that, like Nancy Whitney-Reiter's Unplugged, speak of the value of disconnecting from an overconnected world every once in a while. In practice, it's hard to believe that the financial markets can continue to trade freely without me personally observing the price changes during the trading day.
It turns out that the markets seem to function just fine anyway, despite the illusion of control which affects many investors. We often feel that investing means taking action, when in reality, not taking action is often the best approach. Long-term investing includes plenty of downtime as long-term trends evolve and progress. But, the more you observe the markets, the more you will often feel compelled to take action.
Earlier today, I informed my beautiful wife that I needed to write an article. She, of course, reminded me of my agreement to unplug this week. She agreed to let me use my laptop to write said article, provided I only jumped online to add any links and submit the article.
"How am I supposed to write an article without looking at the markets?!?" I responded in a very calm and mindful way. She replied, "You're always telling people to be more mindful anyways. Why don't you tell them how they don't need to follow the markets on vacation?"
Good call, honey.
With the market probably still near all-time highs and a seemingly unstoppable bull trend in place, I provide you with The Mindful Investor's Bull Market Vacation Cheat Sheet.
If the market keeps making higher highs, remain bullish.
If the market stops making higher highs, but does not make a lower low, remain bullish.
If the market makes a lower low but remains above its 50-day moving average, remain bullish.
If the market violates its 50-day moving average and/or makes a new 13-week low, stop being bullish.
Are there more sophisticated ways of measuring trend and identifying trend exhaustion? Absolutely. But the beauty of this system is that it's very vacation-friendly. The idea here is not to worry and not to dwell on the intimate details of market dynamics.
The goal is to remain bullish until the market conditions stop being bullish. Simple as that.
This approach does mean you need to do some preparatory work before you leave town. How can you stay on top of your investments without the dopamine jolt of checking your cell phone every couple minutes? Here's how:
1) Confirm trailing stops so that action can be taken without you needing to pore over market data before exiting a losing position.
2) Set up market alerts to identify conditions that would compel you to take action. Instead of incessantly checking the markets, have the computer tell you when something is worthy of your attention.
3) Be thoughtful and deliberate about when you review the markets and your portfolio. Just like having a solid morning routine is key to your trading day, having an agreed-upon time to check in with the markets can help you to let go during the rest of your trip.
Investors often struggle with getting away from the markets for even a short while. By automating parts of your process and giving yourself permission to unplug, reflect and renew, you may find that you're able to return to your trading routine with a calmer and more thoughtful mindset.
RR#6,
Dave
---
David Keller, CMT
President, Sierra Alpha Research LLC
---
Disclaimer: This blog is for educational purposes only and should not be construed as financial advice. The ideas and strategies should never be used without first assessing your own personal and financial situation or without consulting a financial professional.
The author does not have a position in mentioned securities at the time of publication. Any opinions expressed herein are solely those of the author and do not in any way represent the views or opinions of any other person or entity.