The markets closed out the week strong, with the S&P 500 jumping back above its key 50-day moving average on news of a partial US-China trade war deal. While constructive, we remain in a fragile period where the possibility of a phased trade deal may not be enough to bring buyers into the markets. With earnings season due to start next week, anxious investors will soon have even more to worry about.
DAILY CHART OF S&P 500 INDEX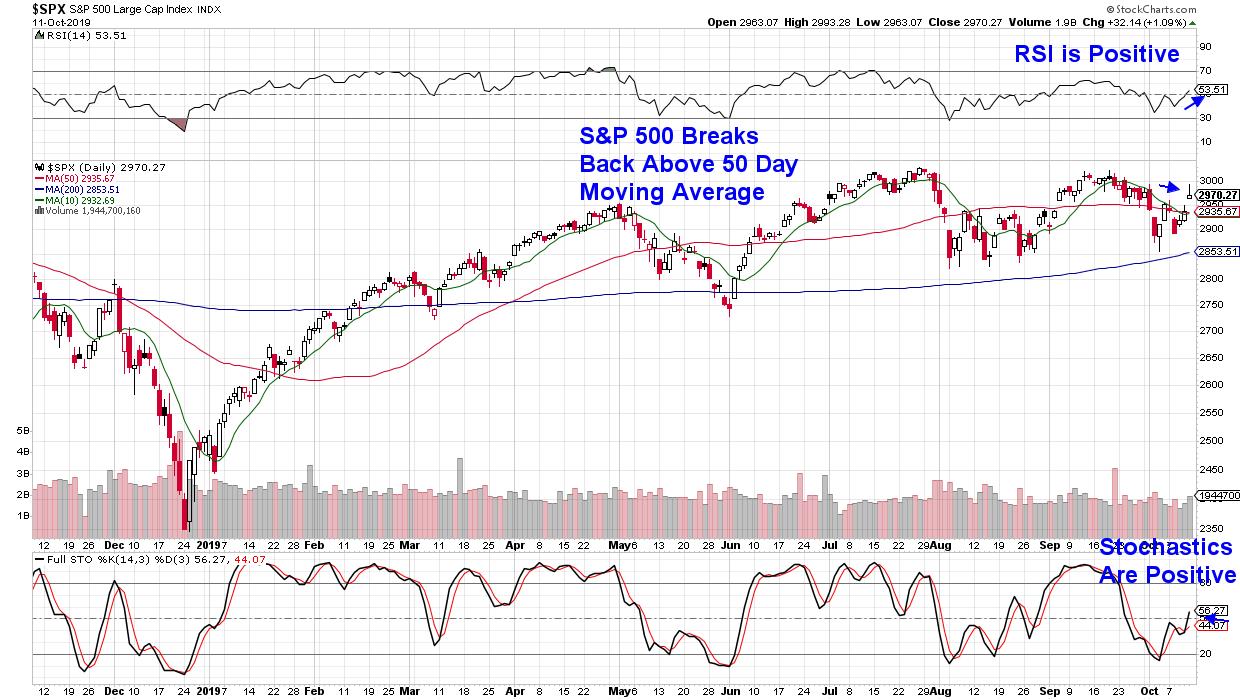 That said, it's during these uneasy times that you need to create a solid list of candidates so that, when we get the "all in" signal that a long-term confirmed uptrend in the markets is in place, you can choose from stocks poised to greatly outpace the markets.
Today, I'll share with you the characteristics that those stocks need, which are based on historical precedent. As many of you may know, I worked with William O'Neil for 15 years. It was during this time that I was introduced to - and ingrained in - a proven system that helps investors uncover stocks poised to outperform the markets by a wide margin.
During those 15 years, there were many market types and, while the stock characteristics are the same during every cycle, these potential winners are more easily revealed to you during difficult periods, like the one we may be emerging from now.
Quite simply, in times when the markets are under pressure, you want to focus on stocks that are withstanding those downward pressures so that, when the market pressures lift, these leading stocks are the first out of the gate. The fact is that these stocks are holding up because institutions are supporting them, often for good reason.
DAILY CHART OF LULULEMON ATHLETICA, INC. (LULU)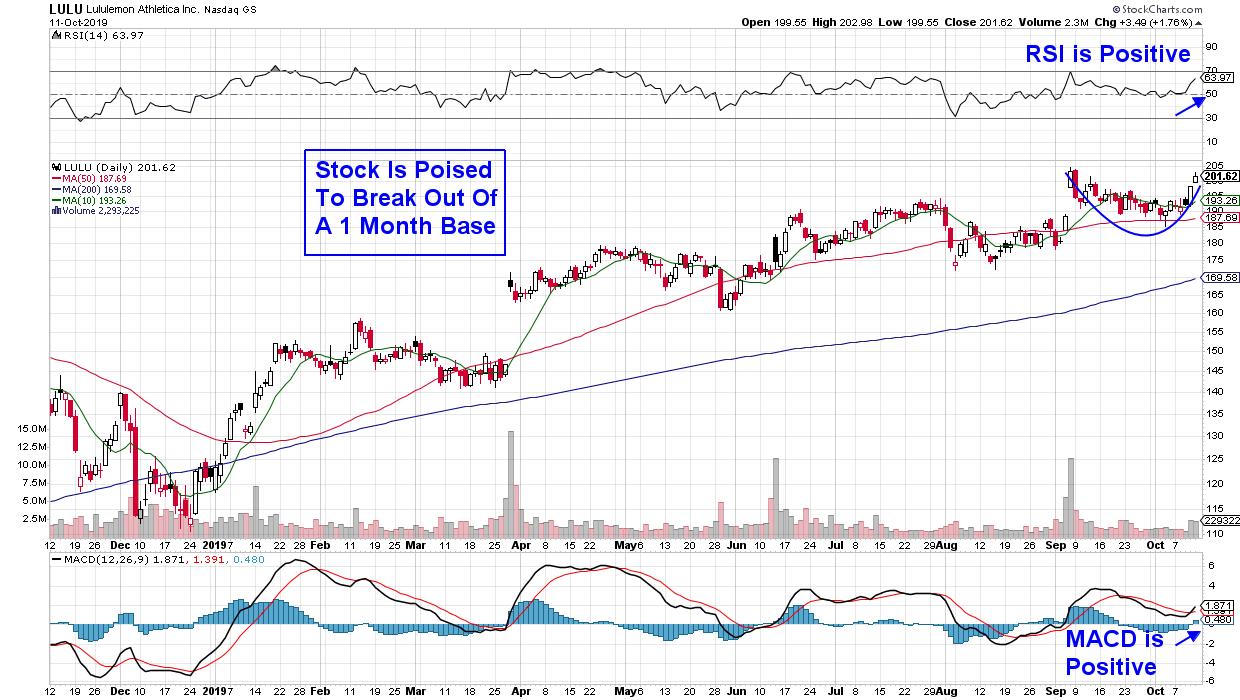 Above, Lululemon (LULU) is an example of a stock that fits the criteria for your solid watchlist. This large athletic leisurewear company has held up remarkably well during this recently difficult market. In addition, Lululemon has another key characteristic of a winning stock: a record of reporting strong earnings and sales, with average year-over-year earnings growth of 35% over the last 4 quarters and quarterly revenues of more than 24% year-over-year during the same period.
These numbers point to an impressive management team (another characteristic) and the solid growth rates are expected to continue, with analysts raising earnings estimates into 2021. (For more on top earnings producers, I'll be co-hosting an exciting Earnings Season Kickoff Webinar with Tom Bowley next week that you can read about below!)
Another trait for your watchlist stock is a company that's continually innovating with their products to meet a changing consumer demand. Recently, LULU has expanded into skincare as well as sneakers while constantly improving the look and feel of their current apparel, all of which has helped spur growth.
While these are several of the more key traits, other items, such as an attractive chart, are also critical. When screening for similar candidates, you can quickly sort stocks by the SCTR rating, which will easily take you to the relative outperformers in any industry group. From there, a review of headline news around the company's earnings release will fill in many of the numbers.
For those of you who'd like to be alerted to these types of stocks, take a look at my bi-weekly MEM Edge Report. In addition to specific stock selection, you'll get industry and sector insights not found elsewhere. You can use this link to get a 4-week trial at a nominal fee.
As for that upcoming webinar with fellow StockCharts.com writer and show host Tom Bowley, it'll take place next Friday, October 19th at 9:00am Eastern. You'll want to register for this exciting event using this link here. Get a sideline seat to our exclusive look at stocks due to kick off this critical earnings season. And, in case you can't make it live, sign up anyway - you'll be emailed a copy.
Warmly,
Mary Ellen McGonagle,