Editor's Note: This article was originally published in John Murphy's Market Message on Friday, November 15th at 4:14pm ET.
---
Stocks are ending the week in record territory. The three charts below show the three major U.S. stock indexes closing at record highs on Friday. And the rally is pretty broad-based. Ten of the the eleven market sectors gained on the day. Healthcare (XLV) and communciation services (XLC) were the day's strongest sectors and hit new highs. So did industrials and technology. The XLC hit a new record for the first time and was led higher by internet stocks. A surge in health insurers helped make healthcare the day's strongest sector.
Yesterday's message suggested that communication stocks might be the next sector to hit a new record. That record was hit today. Chart 4 shows the Communication Services SPDR (XLC) rising above its July peak today to put it at an all-time high. It's being led higher by internet stocks.
Chart 1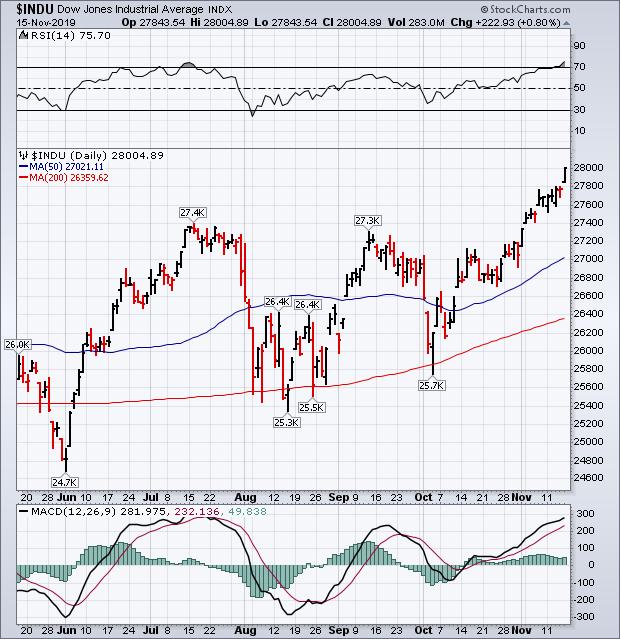 Chart 2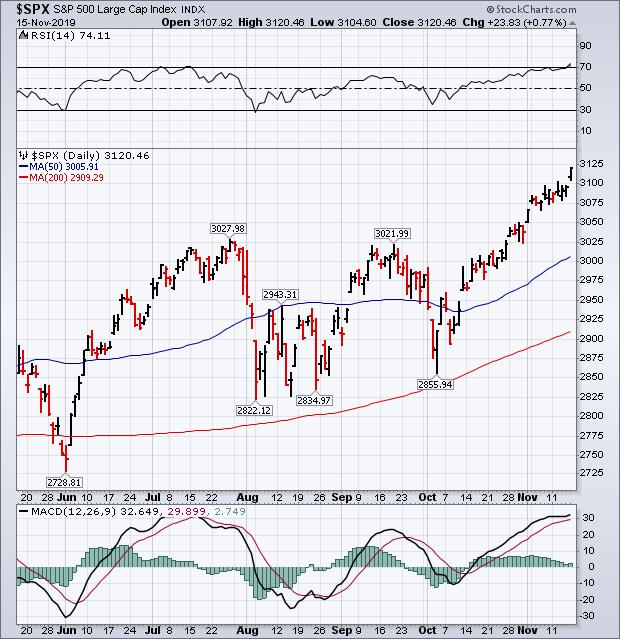 Chart 3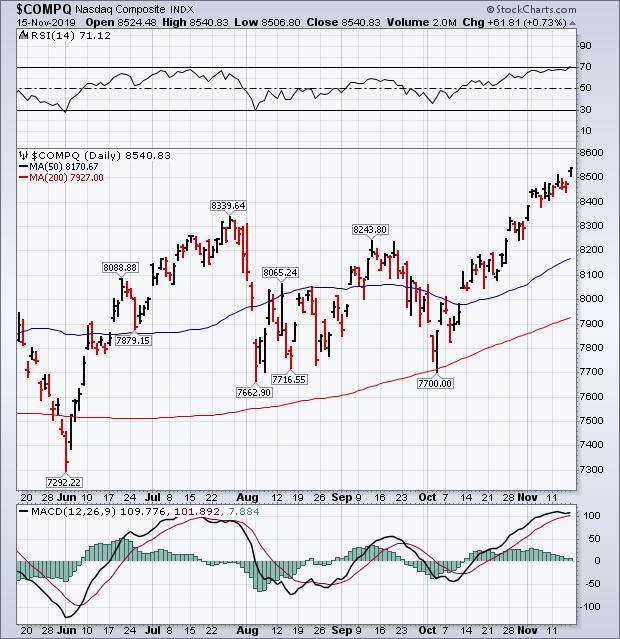 Chart 4