A lot of traders opt for individual stocks when looking for outsized gains. But ETFs can produce great gains as well if you are able to identify which ones are poised to rise.
As an example, take a look at the chart below on the Clean Energy ETF, PBW.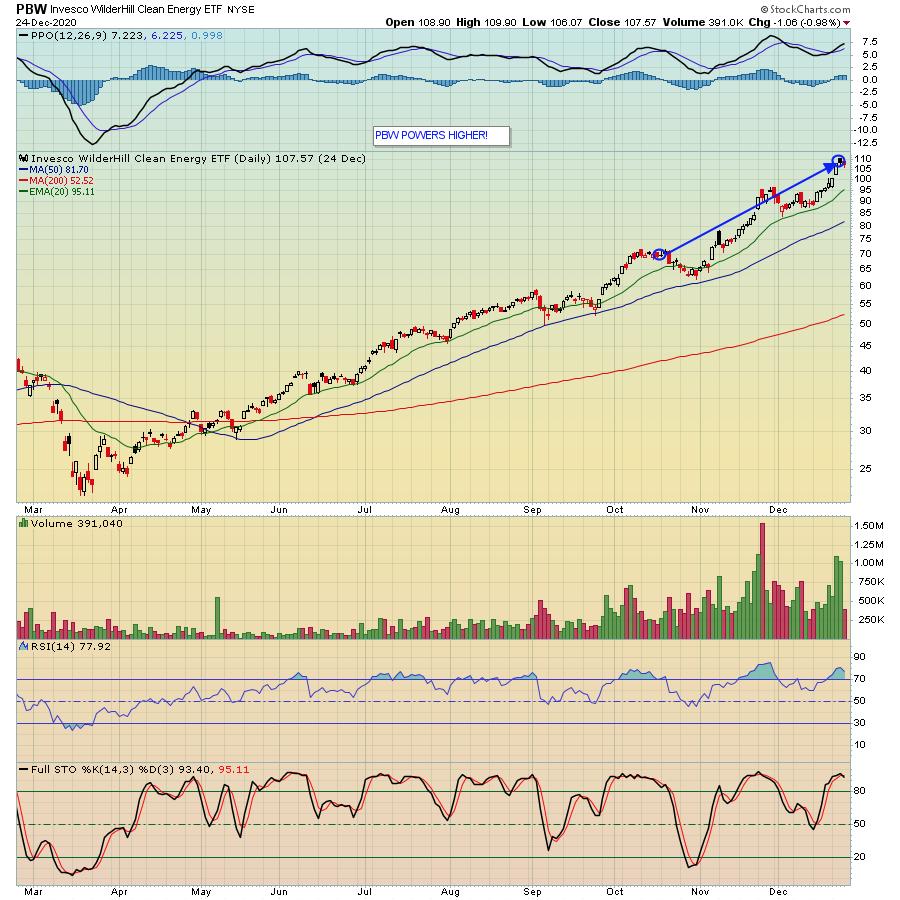 As you can see, this ETF has risen almost 58 percent (Compared to 8% on the S&P during the same period of time) at its peak last week, since we established our first ETF Portfolio at EarningsBeats.com on October 19. The portfolio is made up of 8 specific ETFs, which our Chief Market Strategist Tom Bowley unveiled to members; as a group, they have handily outperformed the broader market.
When Tom first released this group of ETFs, they were meant to be held for 90 days. In order to "make the cut", it was important to know which stocks/sectors were represented in each of the 8 ETFs, along with other risk factors that could impact performance. In other words, a great deal of vetting "underneath" each ETF to zero in on those with the greatest near-term promise.
Now we are getting ready to "officially" kick off our "ETF Service" as the new year begins with the next "Draft Day" - unveiling the next batch of ETF's - taking place on January 19. We'll be letting the EarningsBeats.com community know more about what to expect over the next few weeks. If you would like to be kept up to date, you can sign up for our FREE EarningsBeats Digest that comes out every M, W and F by clicking on this link; we'll share additional information starting January 1.
Wishing everyone a healthy and prosperous 2021! At your service,
John Hopkins
EarningsBeats.com